The Sound of Pam Hupp Slurping a Soft Drink Is Actually in the Score of 'The Thing About Pam'
'The Thing About Pam' follows real-life convicted killer and avid soda drinker Pam Hupp. Her soft drink obsession is even in the series' score.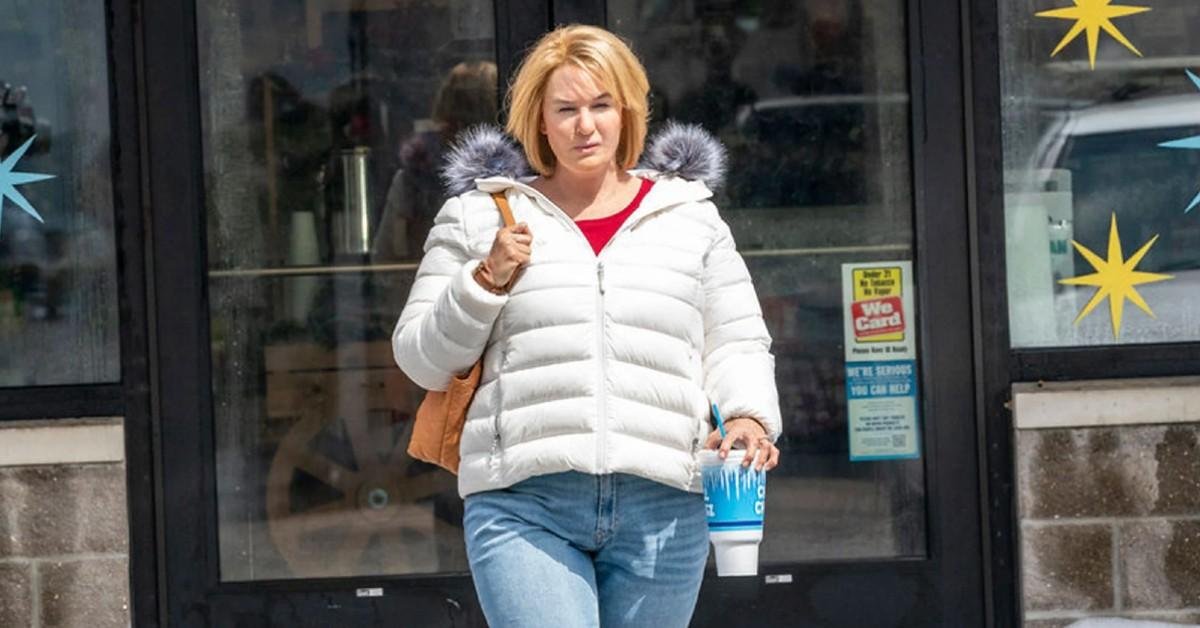 NBC's scripted true-crime miniseries The Thing About Pam uses a quirky method to illustrate how the brash and twisted Pamela Hupp manipulated the investigation of the 2011 death of Elizabeth "Betsy" Faria (Katy Mixon). The series — which is based on the NBC Dateline podcast of the same name — is set from the perspective of Pam, a Missouri housewife and mother of two who spends her days going to the corner store, gossiping with neighbors, and hanging out with her BFF, Betsy Faria — that is until she murders her in cold blood.
Article continues below advertisement
Two-time Oscar winner Renée Zellweger (Bridget Jones's Diary) plays the Karen-like woman who murdered her cancer patient best friend. After brutally stabbing Betsy in her own home, Pam frames Betsy's husband, Russ Faria (Glenn Fleshler). Her motive? Betsy's life insurance policy, of course — which she became the sole beneficiary of just a few days before Betsy's demise. Not the smartest move, Pammy.
The series also details the depths of the original misguided 2013 trial against Russ Faria, as well as the 2015 retrial. Throughout The Thing About Pam — which premiered on March 8, 2022 — Pam Hupp is made to look like an undeniably quirky, campy caricature of a white midwestern housewife. To heighten this effect, Pam is constantly seen carrying and sipping on a Big Gulp knockoff, called "Chill Chugz." The soft drink prop is a running gag throughout the series, but behind the scenes, slurping noises were also infused into the show's score.
Article continues below advertisement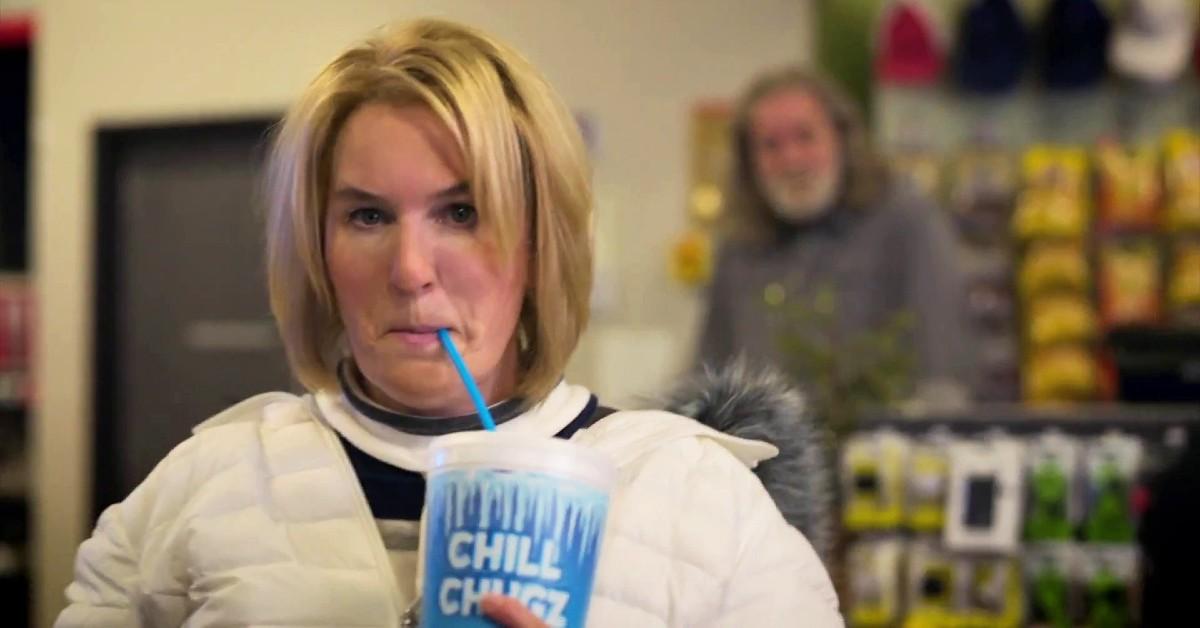 Composers Sonya Belousova and Giona Ostinelli worked to make the score of 'The Thing About Pam' "completely different."
Composing partners Sonya Belousova and Giona Ostinelli — who also worked on the score for Netflix's hit fantasy series The Witcher — spoke to Variety about their approach to creating a uniquely thrilling score. "This is a true-crime, network show, and there is a certain sound that goes with this," Giona said.
But the crafty composers weren't blindly attempting to match the "vibe" of The Thing About Pam. Showrunner Jenny Klein presented them with a theme: "minimalistic, playful Jaws."
Article continues below advertisement
Steven Spielberg's iconic 1975 thriller film — aka the killer shark film — is so memorable partially because of its haunting, adrenaline-inducing score by renowned American composer and pianist John Williams. We can only imagine how many endeavors have looked to his work for inspiration.
"Pam tromps through town like she's larger than life," Sonya said. "She's on a mission, marching to the beat of her own drum, and nothing will get in her way. Her theme is a very short, a few-note motif combined with a predatory march." There's something about the wording "predatory march" that gives us goosebumps. While spine-chilling, there's a comical undertone within the score, which can be attributed to beating slurping noises.
Article continues below advertisement
Where did the fountain drink gag come from?
"Giona is a master slurper," Sonya joked. "It's not only in the score but they're also using it in the sound design." In The Thing About Pam, Pam's main accessory is a fountain drink the size of her head. The real Pam Hupp was filmed holding a supersized soft drink by FOX 2 News in August 2016. In the truly iconic video — which was filmed right after Pam shot Louis Gumpenberger — she peers out from inside her garage with a giant soda in hand.
Article continues below advertisement
FOX 2 detailed that Pam "purchased the drink from a drive-through on her way to luring Gumpenberger." Daily treat-yo'-self soda first, murder later.
Along with the cheeky slurps, the meticulous score includes the distorted sounds of an English horn and cash register "ka-ching" noises. Pam does love her money.
"The whole score revolves around Pam," Sonya relayed. "You hear this theme in a gazillion modifications and variations, whether menacing and driving or slow and foreboding, absurd and even funky." From now on, while watching The Thing About Pam, we'll likely be hyper-fixated on the blissful sounds of soda sipping.
New episodes of The Thing About Pam air on Tuesdays at 10 p.m. EST on NBC.