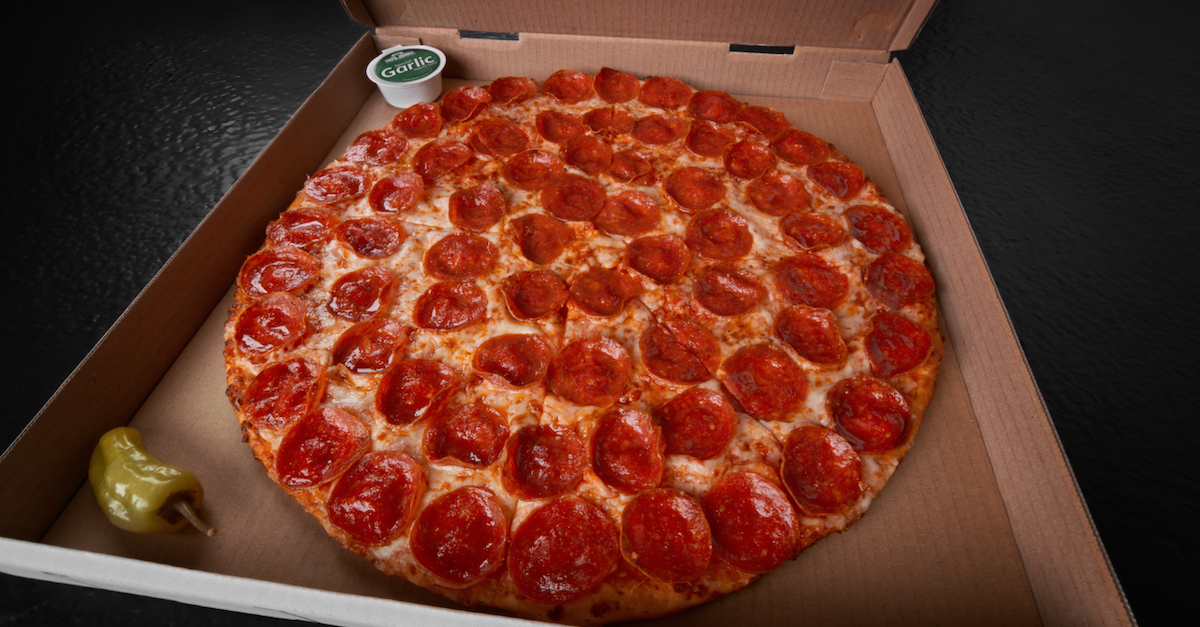 Papa John's Is Releasing a Shaq-Sized Pie Called the Shaq-a-Roni
By Lizzy Rosenberg

Jun. 29 2020, Updated 1:38 p.m. ET
Do you have a Shaq-sized appetite? Although we wouldn't necessarily say we do 100 percent of the time, we always have room for more pizza, and luckily, Papa John's is honoring their best (and biggest) board member by offering a brand-new pie called the Shaq-a-Roni.
Article continues below advertisement
It doesn't recreate Shaq's face out of cheese and pepperoni, nor does it give magical slam-dunking powers, but it's actually the biggest pie the chain offers on its menu. What does Papa John's Shaq-a-Roni pizza entail? Stay tuned for more on the truly epic pie honoring LA Lakers' No. 34.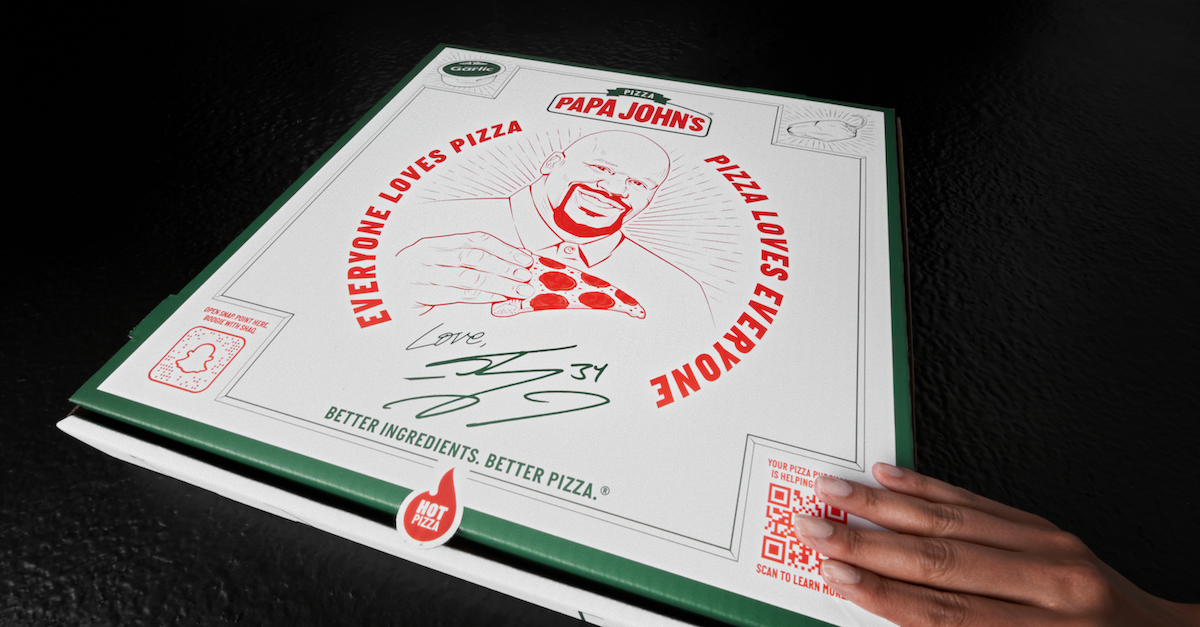 Article continues below advertisement
What exactly is Papa John's Shaq-a-Roni pizza?
The Shaq-a-Roni is unlike any other Papa John's pie ever created. According to the brand, it's an XL pie spanning 16 inches in diameter, with the crust stretched extra thin (which is basically code for "extra crispy"). It's topped with more cheese than you can imagine and a surplus of pepperoni, (66, to be exact), which is evenly dispersed all the way to the edge to get as much flavor as possible. The pie is divided into eight gigantic slices, making for the chain's largest slice to-date.
And for every Shaq-a-Roni pizza the chain sells through Aug. 23, 2020, Papa John's will set aside $1 for The Papa John's Foundation for Building Community, which is a charity that works on providing aid and assistance to local communities. They support a variety of well-regarded charities from the Boys and Girls Club, to UNCF, and Lean Into Louisville. Between its massive size and philanthropic foundation, Papa John's new pie, the Shaq-a-Roni pizza emulates Shaq in all of his gigantic glory.
Article continues below advertisement
According the brand's press release, Shaq said: 
"It was important to me for the Shaq-a-Roni to be bigger than just pizza. By giving my new pie a try, one dollar will be donated to The Papa John's Foundation for Building Community to support COVID-19 relief, the fight against racial injustice, Boys & Girls Clubs of America, UNCF (United Negro College Fund) and general community involvement."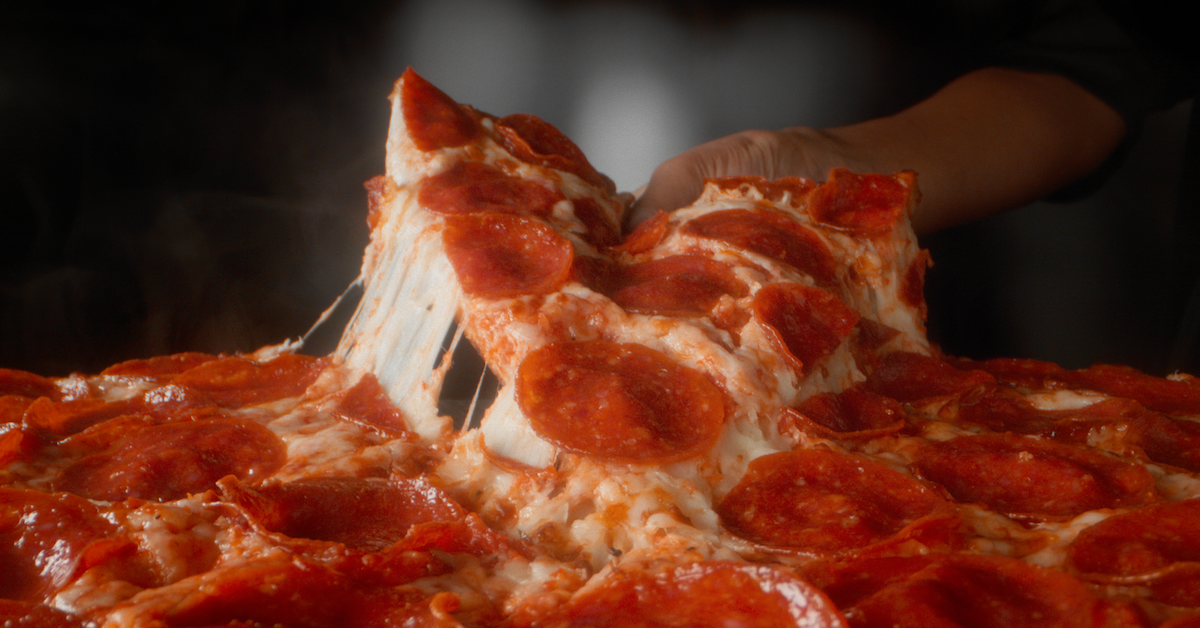 Article continues below advertisement
When Shaq isn't creating giant pizzas at Papa John's, he's dating actress Annie Ilonzeh.
For a little over a year, Shaq has been dating Annie Ilonzeh, whom you may recognize NBC's Chicago Fire. Although Shaq is 12 years her senior, the two seem incredibly happy together. They tend to keep most of their relationship private and off of social media, though, so we don't get to see as many photos of them together as often as we'd like. 
While it's unclear if Annie has tried the Shaq-a-Roni pizza pie for herself yet, we see many upcoming movie-and-pizza-nights for those two... it's pretty much inevitable.
Article continues below advertisement
The Shaq-a-Roni completely evokes the legendary NBA all-star in the form of carbs, cheese, red sauce, and pepperoni in the best way possible. Just smother a slice (or three) in some of that famous garlic sauce, and you'll be dunking on everyone you know in no time.