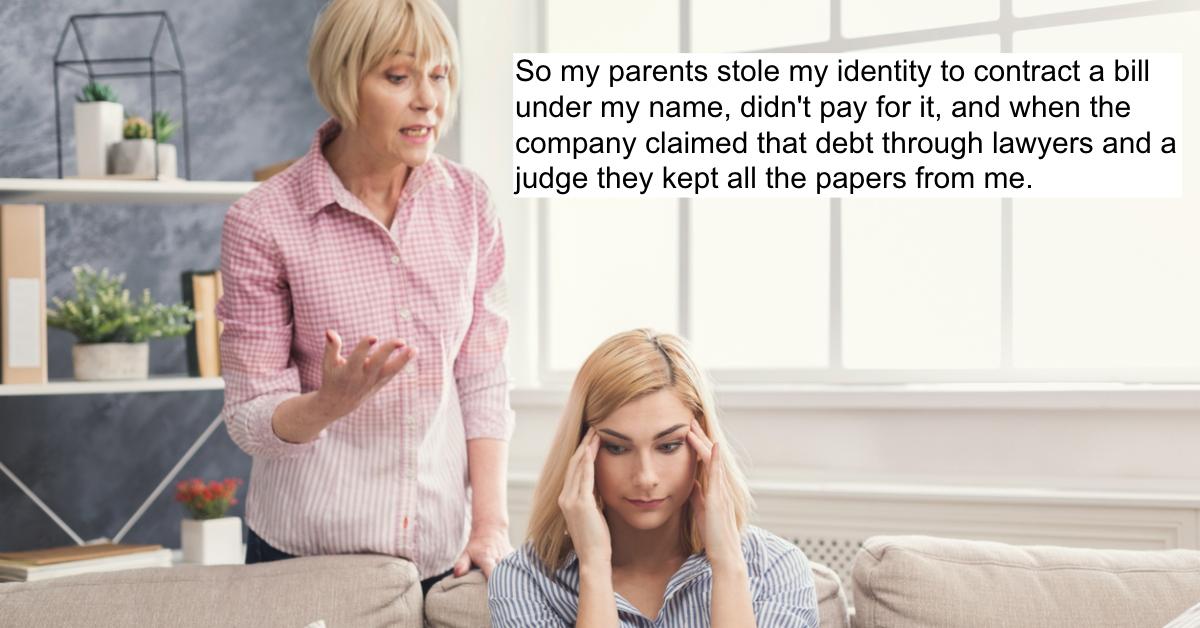 Woman's Parents Stole Her Identity and Left Massive Bills Unpaid
You always want to believe your parents have your best interests at heart, and that they care for you and would never hurt you. Unfortunately, that's not always the case. In this latest post from Reddit's "Am I the A-hole?" a woman is forced to contemplate possibly sending her parents to prison for what they did to her.
Article continues below advertisement
OP explains that her parents have always been in financial trouble despite both having well-paying jobs. Over the years, extended family members have stepped in to lend them money. They were evicted a couple of times while growing up, had the utilities shut off on them, etc. "Many things that over the years I admit have affected my emotional and mental health," OP writes.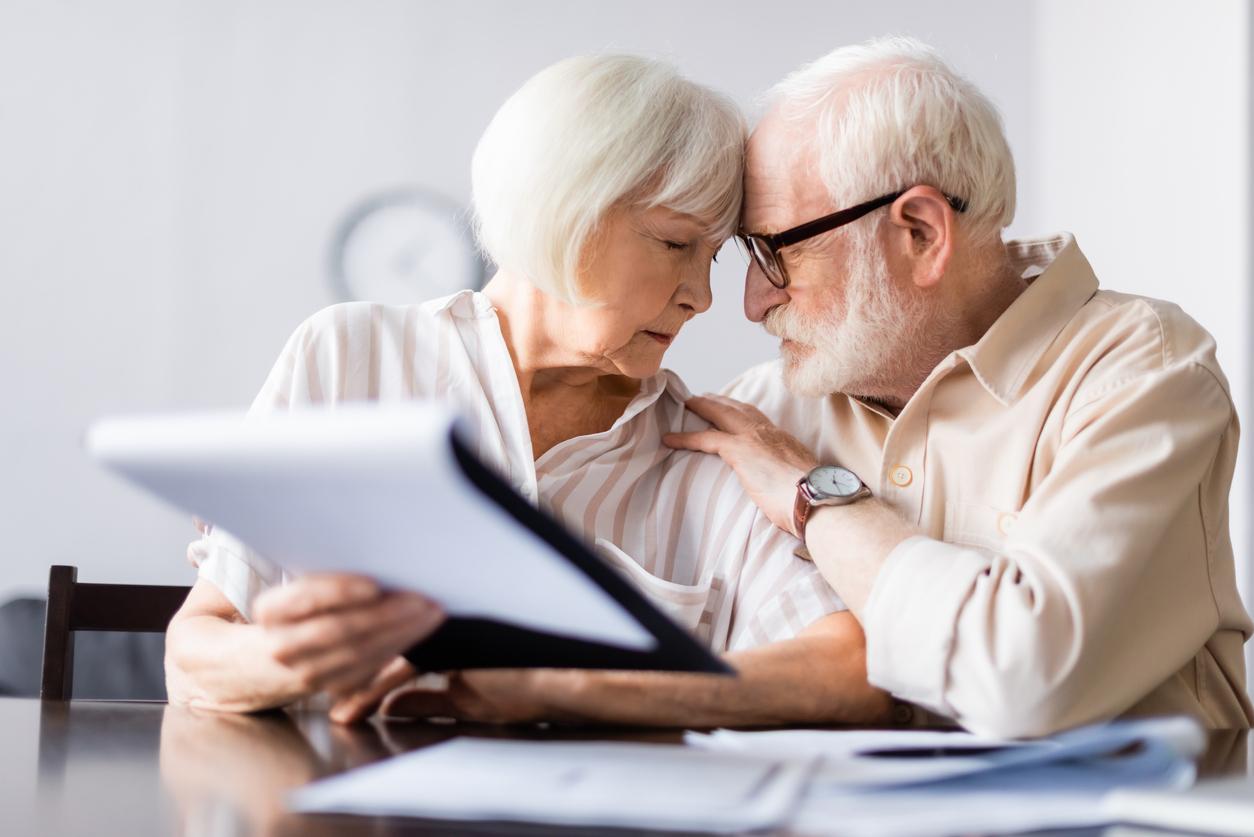 Article continues below advertisement
It's unclear why they have these troubles. Maybe they're extremely bad at responsibly spending, or maybe they don't actually have those well-paying jobs their daughter thinks they do. In any case, OP's relationship with her parents has become more and more strained over the years.
They would take advantage of her by making her pay for things with the money she saved for college or making her call her grandma to beg for money, "all of it while my mum used to spend money whenever she could in purses or jewelry," OP writes.
Article continues below advertisement
The second she turned 18, they started signing her name on their bills without her permission because their credit was terrible. This, of course, is illegal. She asked them to stop when she found out, but they just lied about it. At the time, she "couldn't deal with it," so she let it go.
Now, she writes that because of the pandemic, she's been looking forward to getting her income tax return to have a little extra money, since she's lost some income from work. But instead of getting her tax return, she got a letter from a courthouse saying that the money has been confiscated.
Article continues below advertisement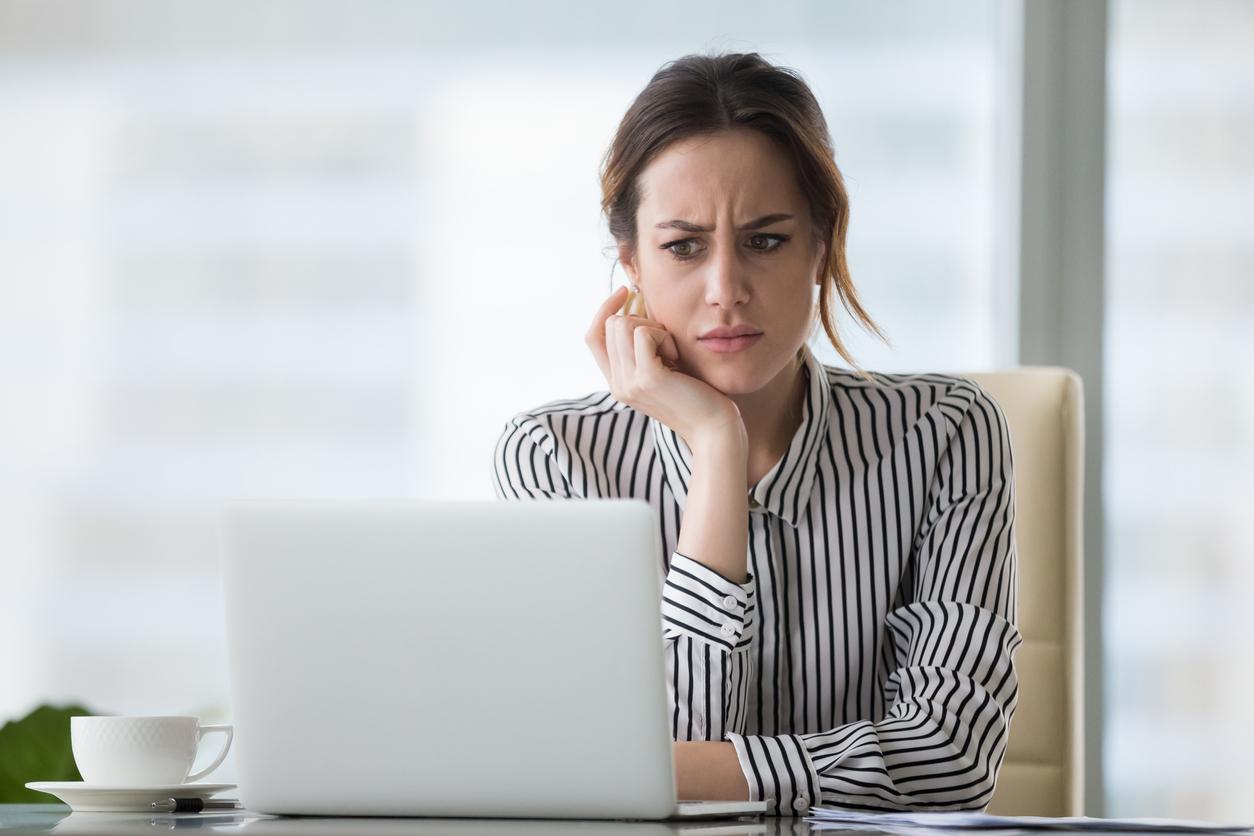 She called her mom and demanded answers, but her mom pretended not to know anything. So she called the court and they told her that over the last year, there has been a company saying that she owes money from unpaid bills. Her parents have continued to sign her name, then leave bills unpaid.
Article continues below advertisement
Not just that, but they would also get all the paperwork in the mail, all the payment warnings, etc., and her parents just didn't say anything. It's so much money that not only will OP not get her tax return but her wages will also be garnished until the debt is paid in full.
When OP confronted her parents about it, she writes, "My mother said that it was her right to put it under my name because I am her daughter and it is my duty to help them with the family burdens." Even OP's sister called her "ungrateful and selfish" for not simply taking on her parents' enormous debt as her own.
Article continues below advertisement
She's considering going to the police about it but is hesitant because her parents could go to jail. You know why? Because they broke the law. And they put their daughter in a dire financial situation. They don't care about what they've done to their daughter's life and future. Why should she care what she does to theirs?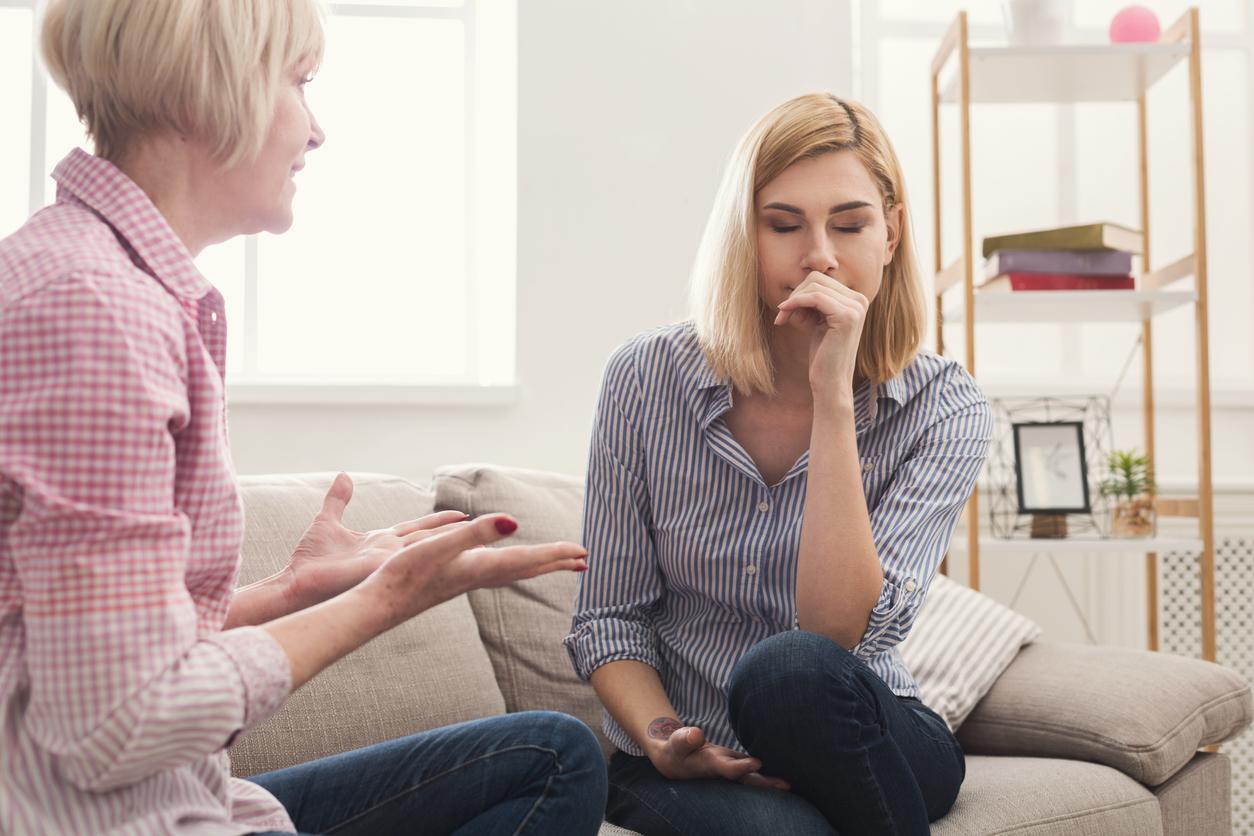 Article continues below advertisement
Commenters took OP's side and encouraged her to go to the police. "If your sister sees nothing wrong with this then they can let your parents use their names from now on," one commenter wrote. Seriously. Why is it OK for OP to get so clearly taken advantage of by people who are supposed to love, respect, and protect her?
"This is identity theft," another commenter wrote. "It is going to affect your credit, your ability to obtain certain kinds of work, rental housing, mortgages, student and other loans, etc. for a very long time. The longer you let them emotionally blackmail you into not dealing with this, the longer you postpone your own financial stability and security."
Article continues below advertisement
In an update to her original post, OP writes that gave her parents an ultimatum. She wants her to give her a list of all the things she signed her name for and a signed document where she says she's going to pay for them. If she doesn't do that, OP is going to contact a lawyer.
Her mom thinks she's "bluffing," and she still believes it's OP's "duty" to ruin her life for her parents. OP is going to go through a lawyer to hopefully keep them out of jail, but she's going to make her parents take responsibility for what they did to her.