Evidence Suggests Paris and Great From Season 5 of 'Temptation Island' Called It Quits
Paris and Great are the first African couple to join the cast of 'Temptation Island' — what's their relationship status now? Clues hint they are no longer together!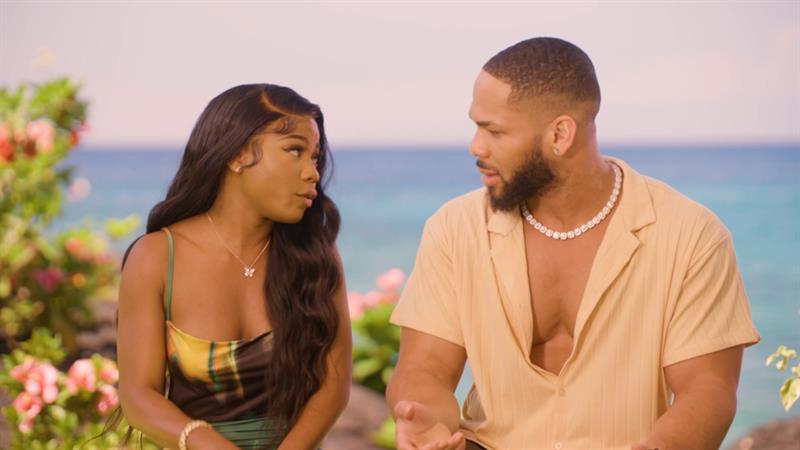 A revamped version of FOX's years-old reality TV dating competition Temptation Island made its debut on USA Network in 2019. Although the reboot stays pretty true to the original format, there's twice the drama.
Season 5 of the series introduced us to four couples as well as the 12 super hot singles who were brought in to stir the pot. Among the cast members who captivated viewers most in the premiere were Paris Pedro and Great Ezihie.
Article continues below advertisement
The lovers initially met on TikTok and the rest was history. However, fans are led to believe that they've gone their separate ways since Season 5 wrapped.
So, does Paris and Great's relationship have the potential to stand the test of time? We found clues as to whether the Temptation Island couple is still together or not.
Article continues below advertisement
There's serious doubt as to whether Paris and Great from 'Temptation Island' are still together …
As of this writing, the status of Paris and Great's relationship is unclear. However, judging from a series of videos posted on the former's TikTok account, we have reason to believe that the two called it quits when the cameras stopped rolling.
In the weeks leading up to Season 5's highly-anticipated premiere, Paris gave her 300,000+ followers a glimpse into her personal life and our findings show that there's plenty of tea to be sipped. Temptation Island fans can't help but notice that she has posted quite a bit about an unnamed ex-boyfriend after she returned home from paradise.
Article continues below advertisement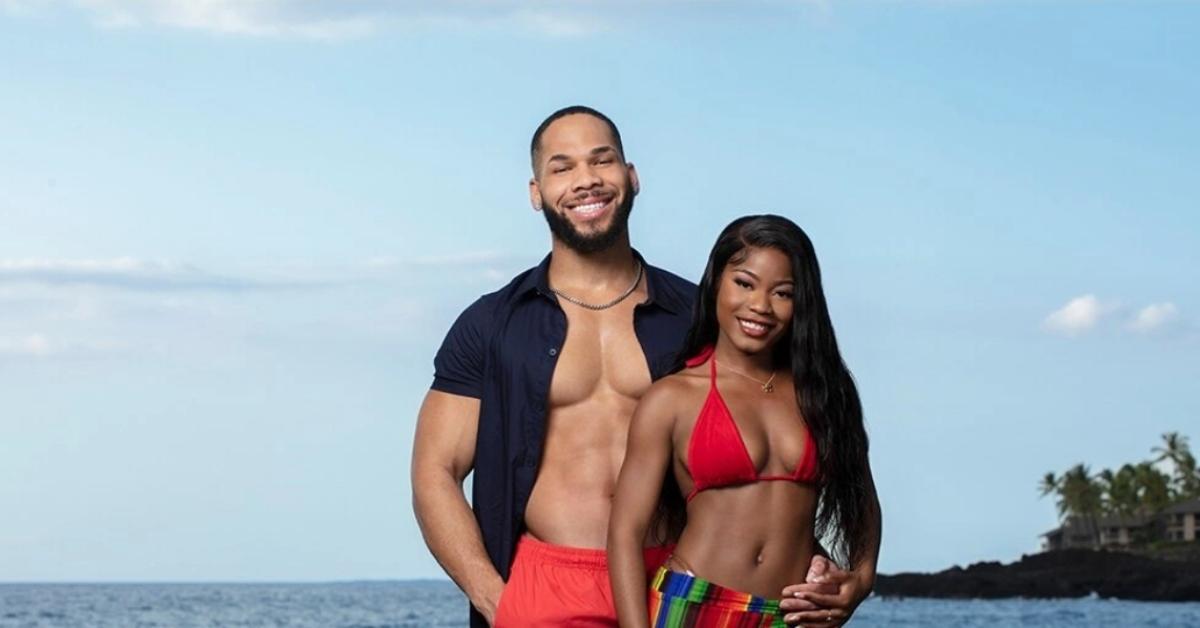 "Me celebrating because [no matter] how hard life gets, I'm not staying with a man who cheated on me," she captioned the clip. Plus, in a couple of videos, the reality TV star hinted that she may or may not be dating other guys.
Article continues below advertisement
All of this makes us wonder what really happened between the two … However, one thing is for sure: Season 5 of Temptation Island brings both their red flags and dirty secrets to light. "I feel like him being in the house, it's going to show me his true colors," Paris said in a Season 5 teaser.
Article continues below advertisement
Paris and Great are 'Temptation Island's first African couple. Here's what we know about them!
In the fifth season of Temptation Island, Paris and Great confronted some of the major issues in their relationship — including trust and commitment. Paris was ready to take the next step in their relationship and start a family while Great said it was "too soon" in their relationship to talk about having kids.
"This is the 2020s, it's different now," he said in a confessional. "You might go to somebody and say, 'Alright, you want to get married?' And guess what? You're going to scare them away from the get-go."
And Paris had the perfect response: "I didn't scare you away."
So, will this duo ever get on the same page? See Paris and Great's love story unfold on new episodes of Temptation Island Wednesdays at 9 p.m. EST on USA.