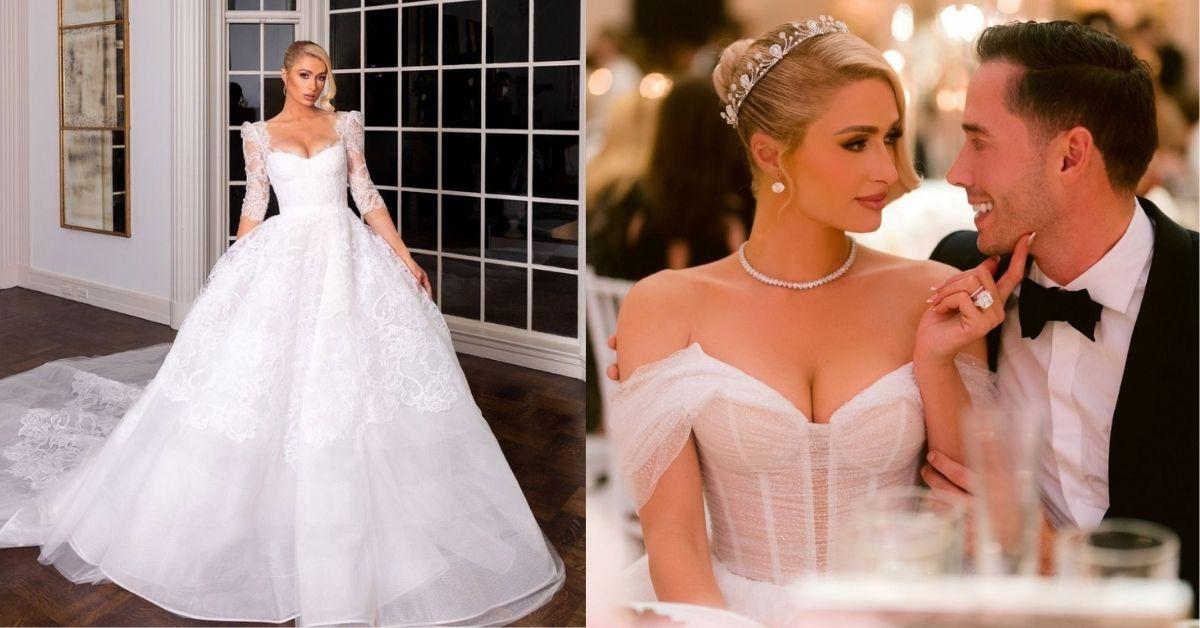 Paris Hilton Had Several Beautiful Wedding Dresses on Her Big Day With Carter Reum
The exquisite three-day wedding affair of Paris Hilton and Carter Reum took place back in November 2021, but people are still interested in the details of it today thanks to her wedding-centered reality series Paris in Love. The romantic show is fully focused on Paris's wedding day, wedding dresses, and relationship with Carter.
Article continues below advertisement
Occasionally, some of the episodes shed light on family arguments, moments of drama, and a few emotional breakdowns from the blushing bride-to-be. Paris and Carter started dating in Nov. 2019, got engaged in Feb. 2021, and have now officially tied the knot in front of the cameras. The finale episode of Paris in Love is ready for streaming on Jan. 27, 2022, on Peacock.
Here's what her fans should know about her beautiful wedding dresses from the excursion … and how much the main one cost.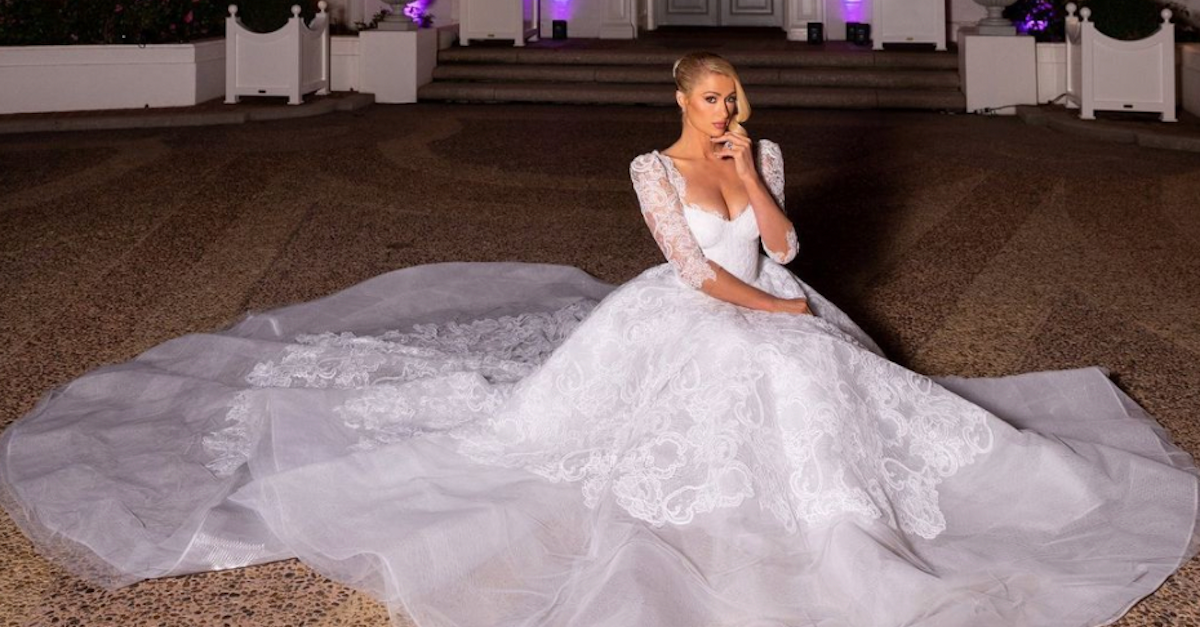 Article continues below advertisement
How many wedding dresses did Paris Hilton have?
Wearing more than one wedding dress makes all the sense in the world for an extremely wealthy fashionista like Paris. According to Vogue, Paris rocked seven gorgeous dresses throughout the course of her entire wedding experience. The first dress was designed by Oscar de la Renta and was inspired by none other than Grace Kelly. Paris wore it on her wedding night with custom-designed shoes by Jimmy Choo, along with stud earrings in a white-gold color set with 20-carat diamonds by Jean Dousset.
During her first dance with Carter, Paris wore a Galia Lahav dress that appeared to be perfect for her to comfortably move around in. The off-the-shoulder gown gave total Cinderella vibes in the most upscale way. Right before dinner time, Paris changed into a Pamela Roland gown that stood out for being bejeweled from top to bottom with a plunging neckline.
Article continues below advertisement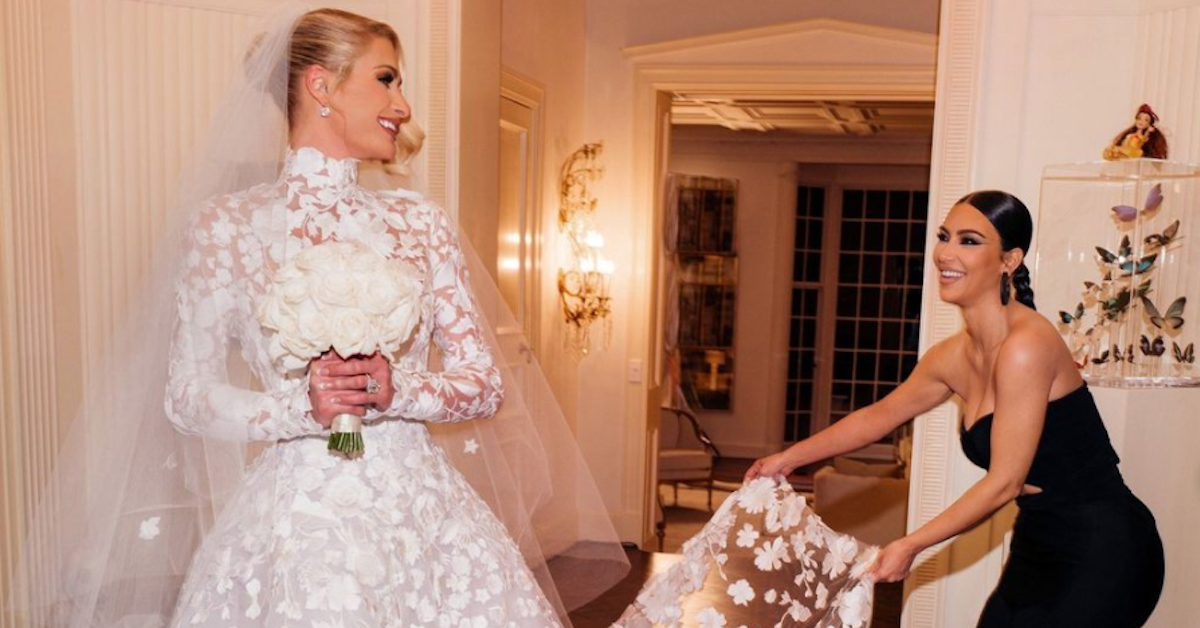 The fourth dress Paris were on her actual wedding night revealed a lot of leg and gave off the "party girl with class" vibe thanks to Oscar de la Renta. The following night, Paris wasn't too concerned about wearing white as she chose to wear a bright pink, playful dress to a carnival at Santa Monica pier.
Article continues below advertisement
During the last day of the wedding excursion, Paris spent time outside her grandfather's former estate wearing a Marchesa dress, earrings by Kallati, and white lace Aquzzura custom shoes. The most fabulous dress that she chose to close out the weekend was another Oscar de la Renta number covered in regal, glittery stars to capture her star-quality personality.
Article continues below advertisement
What was the cost of Paris Hilton's wedding dress?
To have the perfect dress on her big day, Paris was obviously willing to shell out the right amount of money. According to Fact Boyz, the main wedding dress she wore on her wedding night, designed by Oscar de la Renta, is worth up to $25,000.
What makes the dress so special is that it allowed Paris to look like a total princess walking down the aisle to Carter. The fact that the dress came with a high neckline, long sleeves, beautiful floral embroidery, and embellishments provided a classic fairytale feel.
The finale episode of Paris in Love is available for streaming on Jan. 27, 2022, on Peacock