"You Need to Leave My Property" — Parking Karen Wreaks Havoc on Public Street
After a Karen haraased a man parking on a public street, social media users wasted no time making fun of her, her husband, and their idocy.
We understand that depending on your location, parking can be an absolute pain in the behind. However, street parking is typically available on a first come, first serve basis. Most folks know that it's better to find parking during the day on the street as opposed to nighttime when folks settle in. However, there may be times when luck will strike and you'll find a spot in the evening hours.
Article continues below advertisement
With that in mind, street parking is typically free. While some areas require money meters for parking in shopping areas, residential areas are free. Of course, there are some instances where a resident will have a "No Parking" sign to prevent blocking a driveway. So, when a Karen went on a warpath over parking on a public street, TikTok users wasted no time dragging her for filth. Here's the scoop.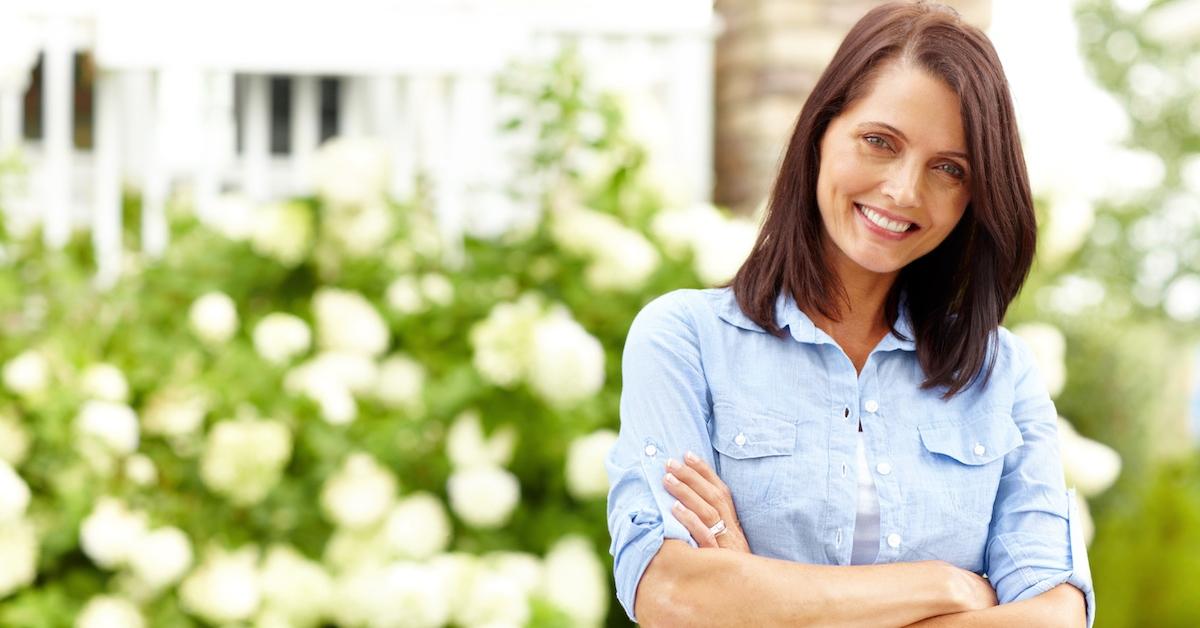 Article continues below advertisement
A Karen on a public street harassed a man for parking in front of her home.
At some point, the nonsense needs to stop. In a Sept. 9, 2023 TikTok video, creator Eat It Curly (@eatitcurly) shared a video of a man who had to deal with a belligerent Karen.
"Another Karen and Ken," the video caption reads.
As the video starts, a man shows a note that was left on his car that reads, "Please do not park in front of our home. Thank you."
Keep in mind, the home doesn't have a "No Parking" sign anywhere. The man explained that he was visiting a friend and came out to see the note on his car.
Article continues below advertisement
"So I went and knocked on the door and asked why. It's a public street. And she said that she, 'Owns this parking spot,'" the man shared.
And of course, the Karen comes out of her home while on the phone shouting about the man on the sidewalk.
Article continues below advertisement
"This man right here is on my property, coming and knocking on my door, and causing this. I do not know who this guy is, but he needs to leave," the woman said.
The man laughed and said that he wasn't on her property but on the sidewalk. The woman repeated for the man to, "Get off of her property," as the man said, "I'm on the sidewalk."
After telling him to leave her property, although he's on the sidewalk, the man said, "I can stand right here." He then laughed at her as she walked away and she asked him why he was laughing.
Article continues below advertisement
"That's the rudest s--- I've ever seen in my life," the man replied.
"You are the most ridiculous person. I left a note saying, 'Don't park here,'" the woman told the man.
Article continues below advertisement
As she walked back into her home, her husband came out and had words with the man. The husband said he would put notes on his car as long as the man parked there and the man said he didn't care. After the men go back and forth about who's being "a jerk," the woman comes out and joins in.
The man eventually gets led inside the home by his wife and the video ends.
TikTok users believe that the Karen and her husband are bonkers.
It's one thing to get upset with someone parking in front of your home when you have a "No Parking" sign up, it's another to get riled up when a driver is well within their right to park. TikTok users quickly caught on to the Karen's nonsense and wasted no time calling the situation for exactly what it is.
Article continues below advertisement
"She called the police and they told her that the street doesn't belong to them, that's why she took him inside," one user said.
"I would never move my car again. That one would stay there forever, I would have to Uber everywhere," another person shared.
"The audacity... I wouldn't even waste my time. I would've thrown that paper right in the yard to the property owner," another person said.
Folks, please do better.