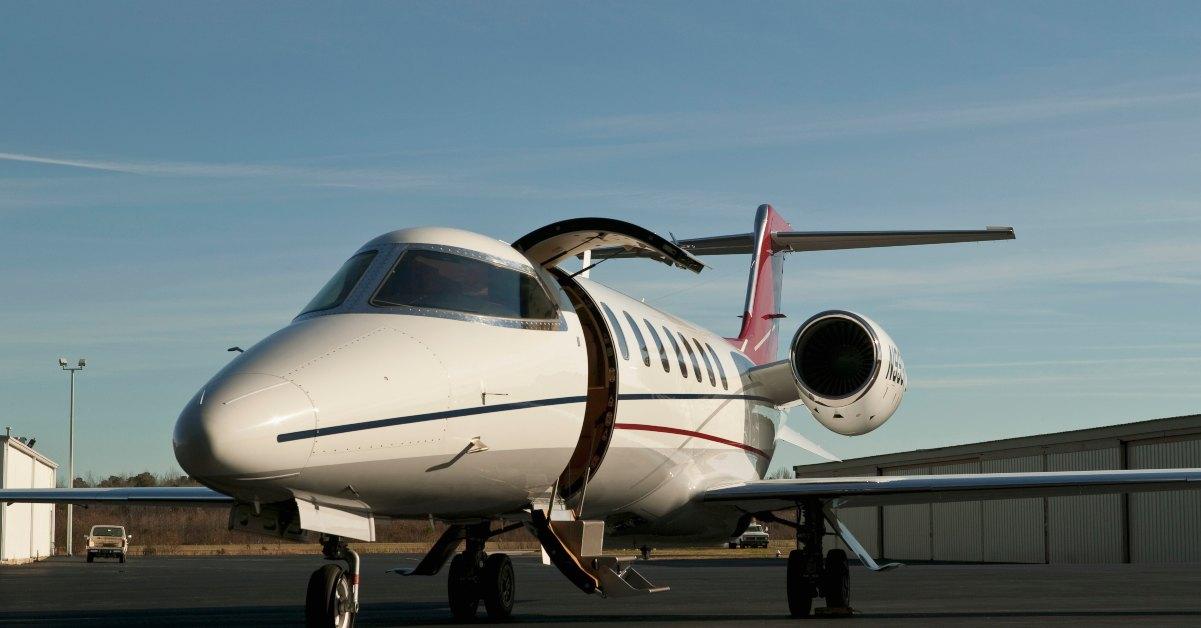 A Passenger With No Flight Experience Saved the Day After Pilot Had a Medical Emergency
Not all heroes wear capes — just ask the passengers aboard the aircraft landed by a "pilot" with no flying experience. On Wednesday, May 11, outlets reported that a nameless traveler stepped up in a dangerous situation and subsequently saved many lives.
After the pilot was found incoherent, a mystery man took control of the plane and safely got its passengers to safety. He did so with the help of air traffic controllers who praised the good Samaritan for his bravery.
Later, audio of the incident surfaced on social media. Here's how it went down.
Article continues below advertisement
Audio surfaces of the passenger who landed a plane after the pilot was incapacitated.
A hero, who we now know to be Darren Harrison, sounded like a pro as he navigated the plane onto the runway at the Palm Beach airport after the pilot suffered a medical emergency. And he did so with the help of the air traffic control specialist who manned the radio during the terrifying incident.
Article continues below advertisement
In an interview with CNN, the ATC's Robert Morgan described the moments leading up to the epic plane landing. He was on a break when a call came in from the plane, which had flown out from the Bahamas. "I rush over there and I walk in and the room is really busy," he recalled. "And they're like, 'Hey, this pilot's incapacitated. The passengers are flying the plane. They have no flying experience.'"
Some rumors have asserted that the passenger-turned-pilot may actually have had flight training in the past, and that wouldn't be too far-fetched given his demeanor in the high-intensity situation. Spectators notice that in the audio, Darren is unusually calm.
Either way, the recording proves he's obviously not prone to crack under pressure. Robert can be heard telling the traveler to "try to hold the wings level and see if you can start descending for me. Push forward on the controls and descend at a very slow rate."
Article continues below advertisement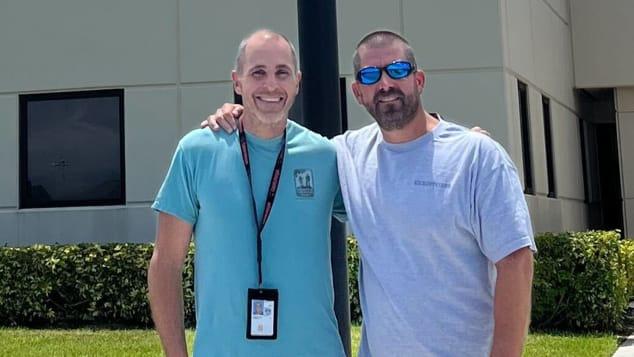 According to Robert, Darren claimed that his act of courage was motivated by his desire to get home to his pregnant wife.
"He was really calm. He said, 'I don't know how to fly. I don't know how to stop this thing if I do get on the runway,'" he told the outlet.
Following the incident, Robert met with the incognito hero. Of the encounter, he said, "I felt like I was going to cry then because I had so much adrenaline built up. I was really happy that it worked out and that nobody got hurt."
"In my eyes, [Darren] was the hero. I was just doing my job."
​​Social media reacts to the passenger-turned-pilot with no flying experience.
The brave passenger who hopped in the pilot's seat of the unmanned single-engine plane and saved the day has now accumulated a fan base since his gallantry went viral. On Twitter, one person commented, "Great job sir! I hope he was given a free course to get a private pilot license, he's at least halfway there already."