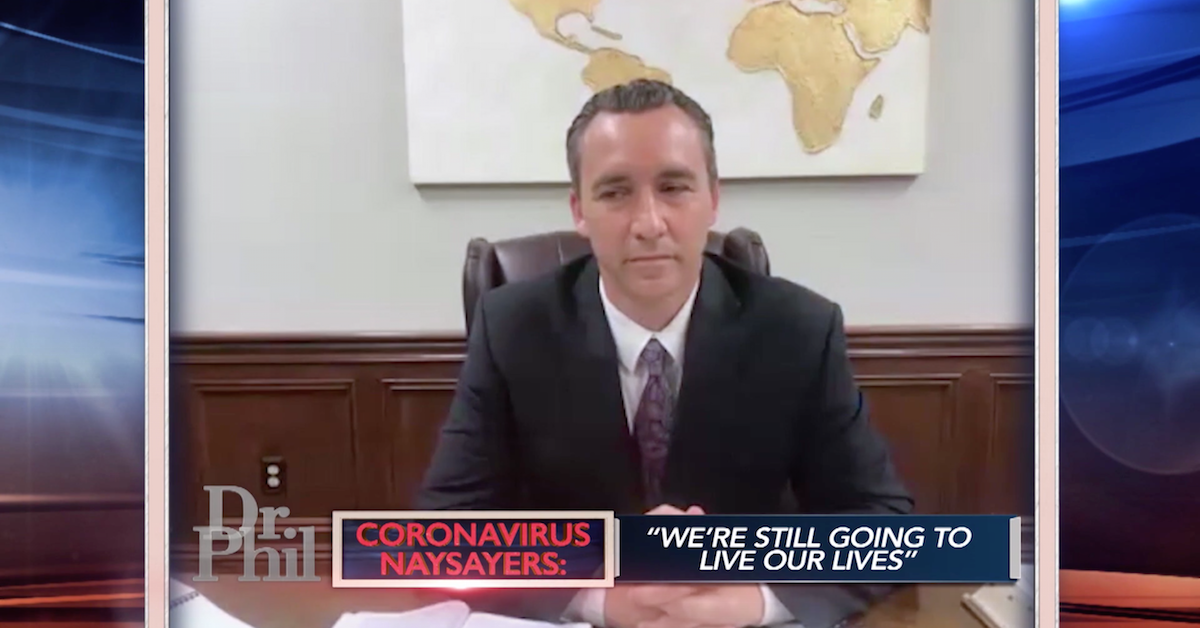 Pastor Tony Spell Threatened with Arrest for Having Large Gatherings During the Coronavirus
While the coronavirus pandemic has been affecting the world, social distancing and eliminating group activities has become a common practice in the United States. Many states have mandated that people stay home from work unless they work for essential businesses, and most schools have switched to online classes.
People who take these warnings seriously are doing their part to limit the spread of this deadly virus, but some are saying they don't believe what they are hearing about the novel coronavirus.
Article continues below advertisement
Tony Spell is Pastor of Life at the Tabernacle Church in Baton Rouge, LA. After gatherings of 50 or more people were banned across the state, Pastor Tony declared that he had a religious right to hold his sermons. The church leader went against his state's warning, and he held a large gathering.
Why was Pastor Tony Spell arrested? Read on to find out what happened.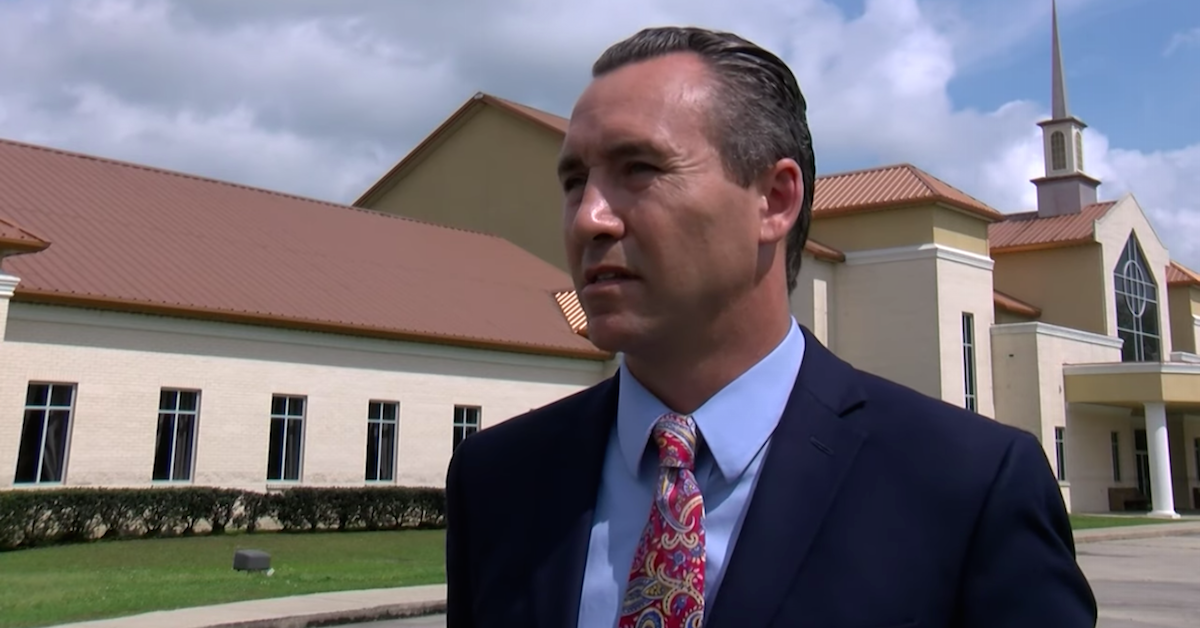 Article continues below advertisement
Was Pastor Tony Spell arrested?
In early March, Louisiana governor John Bel Edwards banned gatherings of more than 50 people. On March 22, he issued a mandate to residents to stay at home. The coronavirus has been spreading rapidly in the state as a result of large gatherings, such as the Mardi Gras celebrations that took place in February, which included many travelers who came to New Orleans to celebrate. The governor stated that hospitals will be overwhelmed shortly if residents do not comply with these orders.
He also compared the state's future to Italy.
Pastor Tony Spell defied the large group gatherings order ahead of the stay-at-home mandate. He later claimed churchgoers have been cured of deadly diseases as a result of going to his services. People from several parishes in Louisiana were bused in to attend Tony's service.
He later confirmed there were about 1,000 people at the service, and that he had no plans to stop his congregation from gathering.
Article continues below advertisement
Pastor Tony later said it was his right to gather, since religion is an essential service in his perspective, and that he believes the coronavirus has more to do with politics than actual science.
"I feel the COVID-19 scare is politically motivated," Tony told CNN to explain why he has decided to go against orders.
He also said that he wouldn't stop speaking to his believers until every business in the state had to close.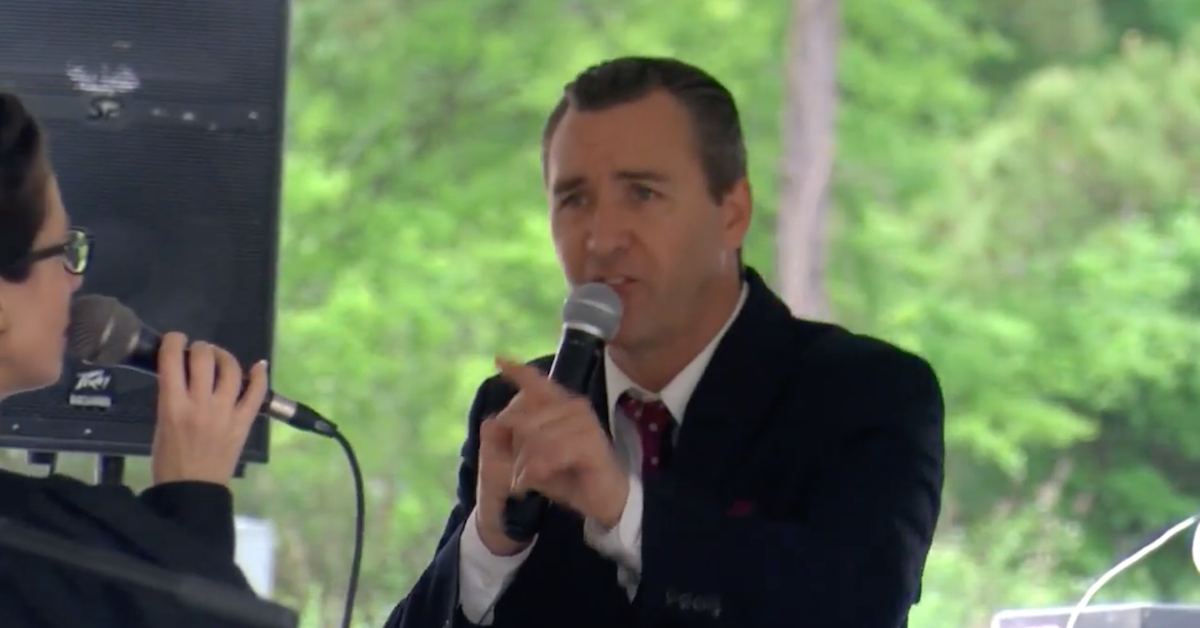 Article continues below advertisement
He held another service on March 24, which was two days after Governor Edwards urged all non-essential personnel to stay home. Tony later said he believed there were about 300 people at that service. Spell reportedly said that the police threatened that any future gatherings that exceed 50 individuals would be broken up by the National Guard, though the National Guard denies this.
Pastor Tony Spell appeared on 'Dr. Phil.'
Tony appeared on Dr. Phil on the March 26 episode to discuss his strong beliefs. He explained that there are retail stores open — including Target and Walmart — and he believes his parish is more essential than those stores are.
He expressed feeling "persecuted" for wanting to hold a religious gathering.
Article continues below advertisement
"We feel that we are as an essential part of our community as the retail stores... it is in persecution of the faith for us to be asked to close our doors whenever more people are being contracted in those [stores] than are in our service," he told the doctor remotely. "For them to say that those are essential to the community operating, I say that the church is as and more important that we assemble together."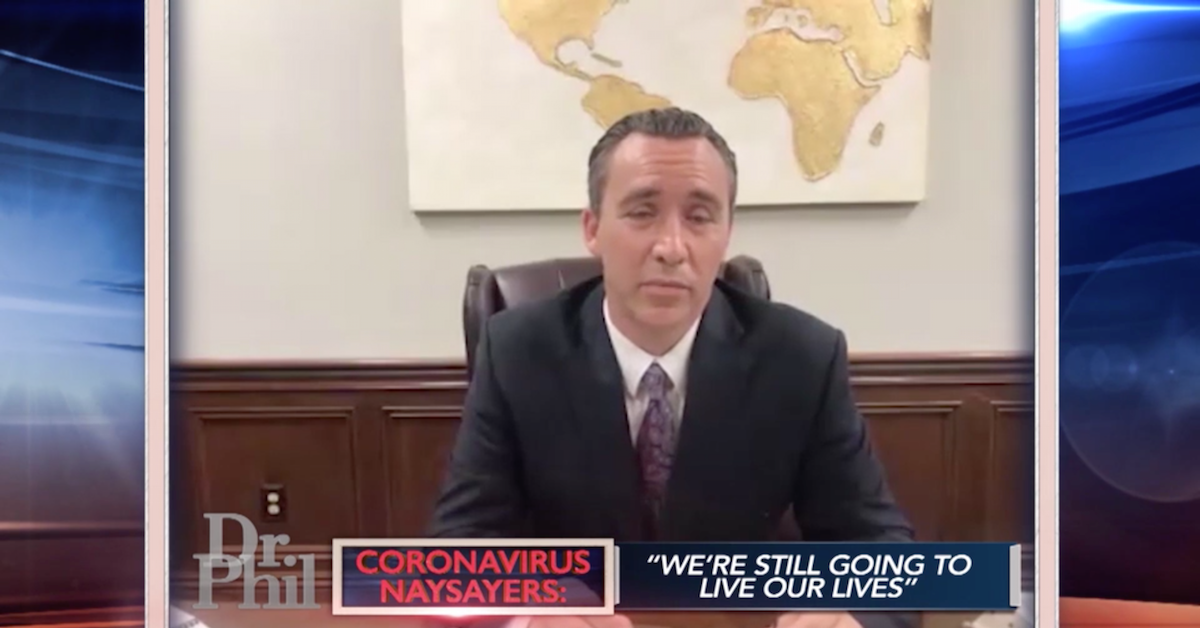 Article continues below advertisement
Tony also argued that his services do more than just provide people with some religious clarity.
"We reach out, we minister to people, we feed people, we are the last stable institution in this community today," he continued. "I guarantee you of that."
Pastor Tony also said that he plans to still continue his services.
Dr. Phil airs on weekdays. You can check here to find out when and where it airs in your city.
The best way to prevent contracting or spreading coronavirus is with thorough hand washing and social distancing. If you feel you may be experiencing symptoms of coronavirus, which include persistent cough (usually dry), fever, shortness of breath, and fatigue, please call your doctor before going to get tested. For comprehensive resources and updates, visit the CDC website. If you are experiencing anxiety about the virus, seek out mental health support from your provider or visit NAMI.org.