Late Comedian Pat Cooper Was Married Three Times and All but Abandoned Two of His Children
Late comedian Pat Cooper was known for his angry joke, style but his family life was often just as chaotic. Who is his wife?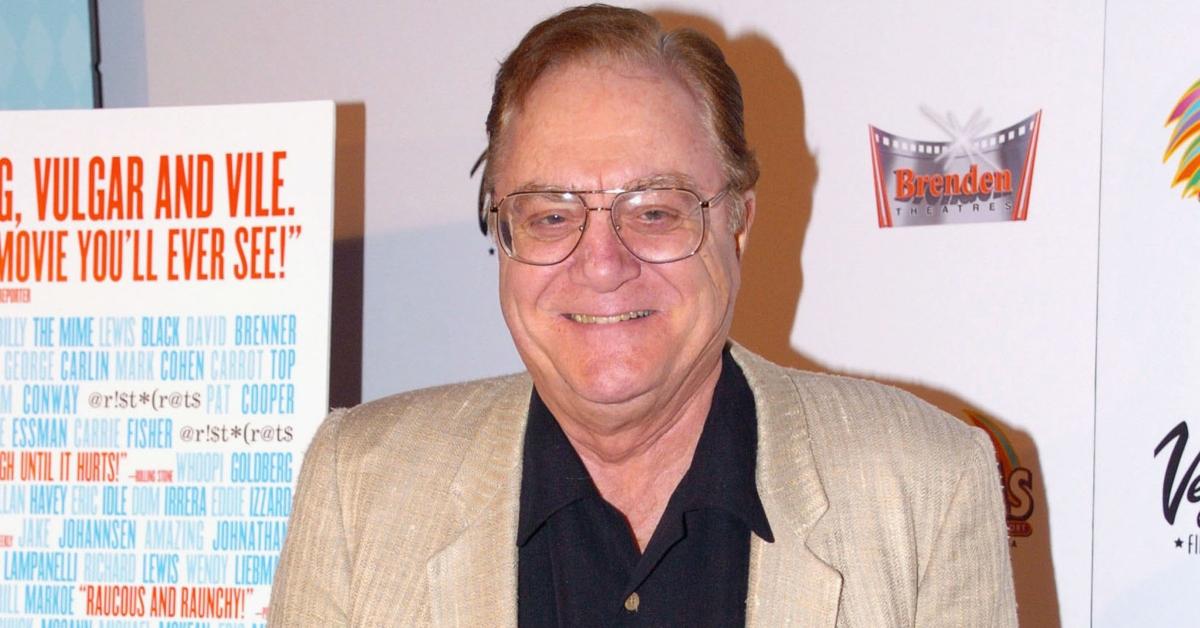 When comedian Pat Cooper passed away June 7 at the age of 93, he left behind a legacy of angry jokes and hurt family members. Cooper's relationship history was as complicated as his delivery style, with some of his children still questioning what went wrong. He was married three times and had two biological children from his first marriage, as well as a daughter he adopted with his second wife.
Article continues below advertisement
At the time of his death, Cooper was still married to his third wife and had no relationship with his two biological children. By all appearances, his third marriage was filled with laughter and happiness. However, he never reconciled with his children. Who was Pat Cooper's final wife, and what happened between him and his kids? Here's what we know.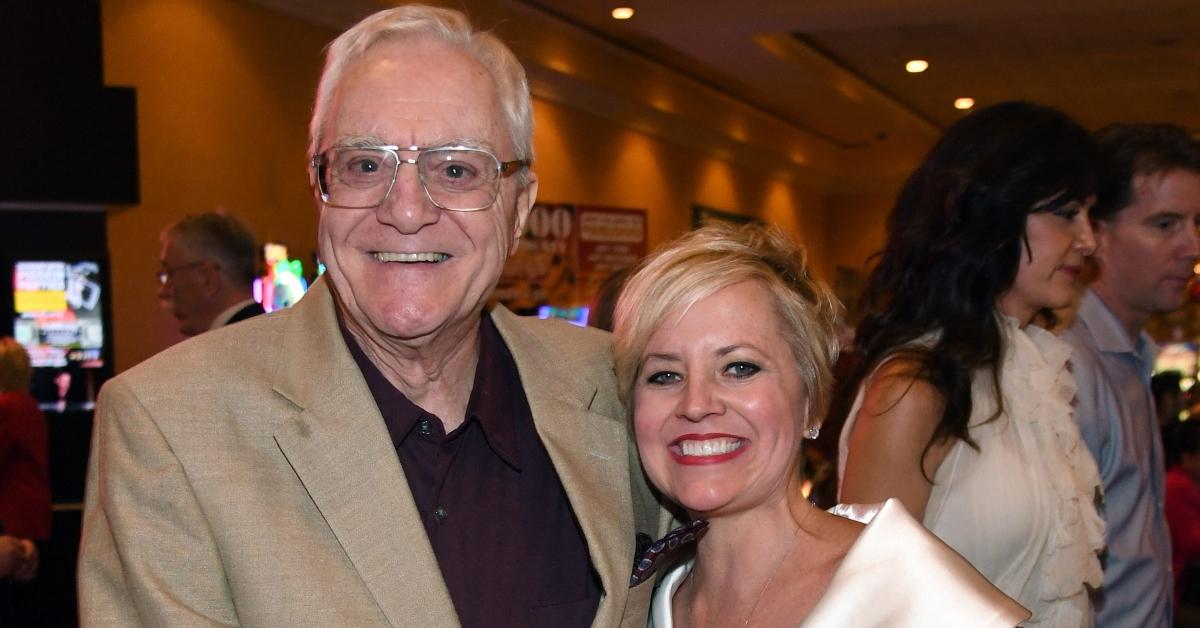 Article continues below advertisement
Who is Pat Cooper's wife?
According to a blog post by Pat Cooper's estranged son Michael Caputo in November 2020, his father's third wife would ultimately be his caretaker. Reportedly, Pat met Emily at the New York Friars Club in 2010. The couple married in 2018. Michael was apparently introduced to Emily during the last time he would see his father.
This strange visit was seemingly organized by Emily who got a hotel for Michael, dropped off money for him when he needed it, and listened as Michael said his father promised to really help him this time. He wanted money for a down payment that would secure him a condominium in Florida. "I liked her and thought she was honest and real with me. I also felt that she would be the catalyst to convince my father to keep his word this time," wrote Michael.
Article continues below advertisement
Ultimately Pat chose not to help his son, primarily because Michael wrote a scathing tell-all about his family. Emily tried to give him a check for $2,000 that Michael angrily shoved off. "That was the last time I heard anything about my father or Emily again until someone sent me an email and a picture attached with both of them celebrating their marriage and my father's ninetieth birthday in Las Vegas in the summer of 2019," he revealed.
Article continues below advertisement
Most of what we know about Emily is through Michael, who admitted he was surprised his father chose to remarry. He chalked it up to a "smart move" because Pat "found another woman who loved him and would be there for him in his remaining days." Michael truly believed that Emily was a good person and, despite all that transpired between him and his father, was happy Pat wouldn't be alone in a nursing home someday.
Pat Cooper had two ex-wives and was estranged from his biological children.
After he was rejected from the Marines, the Air Force, and the Navy due to his "hammerhead toes," Pat Cooper returned to his hometown of New York City and married Dolores Nola, per The New York Times. The couple would go on to have two children: Michael and Louise Caputo. This was when Pat was trying to build a career in comedy. In 1961, Pat and Dolores divorced. Pat rarely saw his children.
Article continues below advertisement
After Michael wrote a book about their lack of relationship, he was invited on Geraldo to chat about it. Pat called into the show, but it wasn't to explain himself. "Let me tell you something, I don't have to be your father, you're not that thrilling," he said. "And I don't want to be your father." Later, Pat would accuse his ex-wife and biological children of being jealous of his success and only wanting money from him.
Article continues below advertisement
The New York Times profiled the late funnyman in September 2010. He told the outlet, "To them, I became successful to hurt them," and said "it would be hypocrisy of the highest order" to reconnect. That didn't stop his son Michael from trying, who said on his website, "It never failed; no matter how many times I tried to connect with my father Pasquale Caputo, all I ever got from him was Pat Cooper the angry comedian."
Pat married his second wife, singer Patti Del Prince, in 1964. He met Patti at the Silver Edge, a club in the Bronx. "I was her opening act," he wrote in his memoir "How Dare You Say How Dare Me!: An Autobiography of a Life in Comedy." He described her as "petite, pretty," and someone who "sang her a-- off." They stayed married for 41 years until her death in 2005. Together they adopted a daughter who Pat maintained a relationship with.
Article continues below advertisement
What do we know about Pat Cooper's cause of death?
In a statement obtained by EW, Pat's former personal assistant Steve Garrin confirmed that he died in his Las Vegas home on June 7. Emily confirmed this and told Garrin he was "telling jokes up until the end." As of the time of this writing, no cause of death has been revealed, but "Garrin added that Cooper had 'a lot of health problems,' and in the last few weeks, knew the end was near."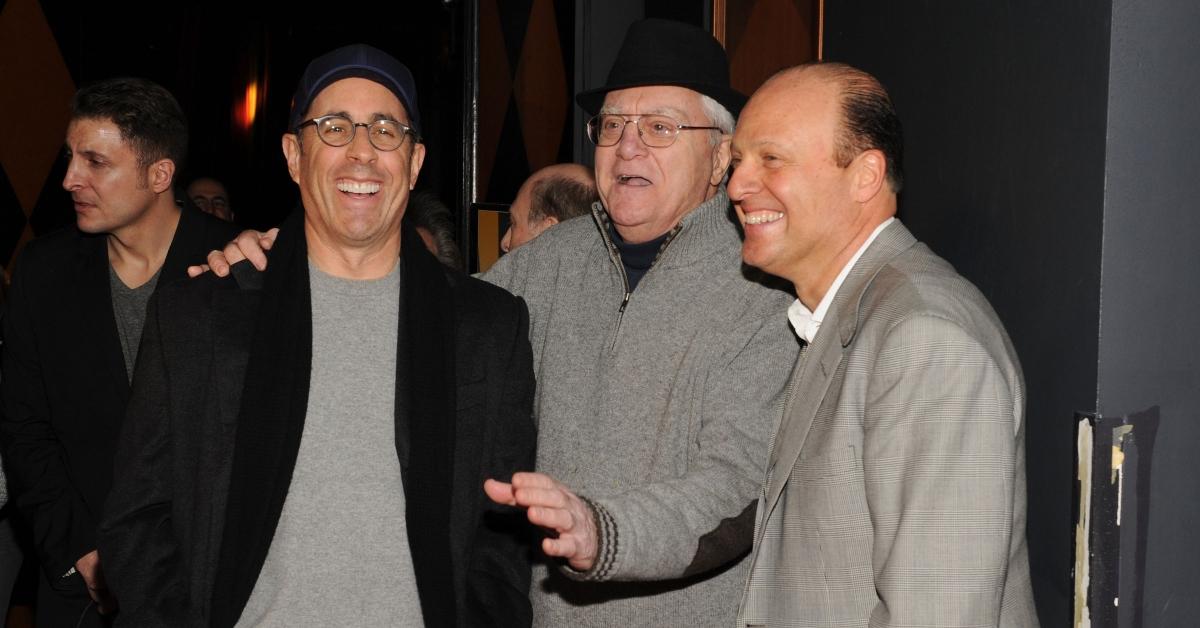 Article continues below advertisement
Pat Cooper chose to adopt a rage-filled onstage persona that earned him the nickname "Comedian of Outrage." His own Italian heritage was frequently the butt of his jokes, which lended itself perfectly to his roles in films like Analyze This followed by Analyze That, which starred Billy Crystal and Rober DeNiro. It's no surprise that Pat was a roast-master at the New York City Friars Club.
He opened up for Frank Sinatra, regularly appeared on Howard Stern, and had two successful comedy albums. Sadly his personal life was marred by the troubles with his children. It seems as if outrage was very much Pat Cooper's brand.