Paul Staehle's Parents Plan to Fight for Custody of Their Grandchildren
Paul Staehle, of '90 Day Fiancé' fame, was reported missing along with his son, Pierre. Are they OK today? Here's what you need to know.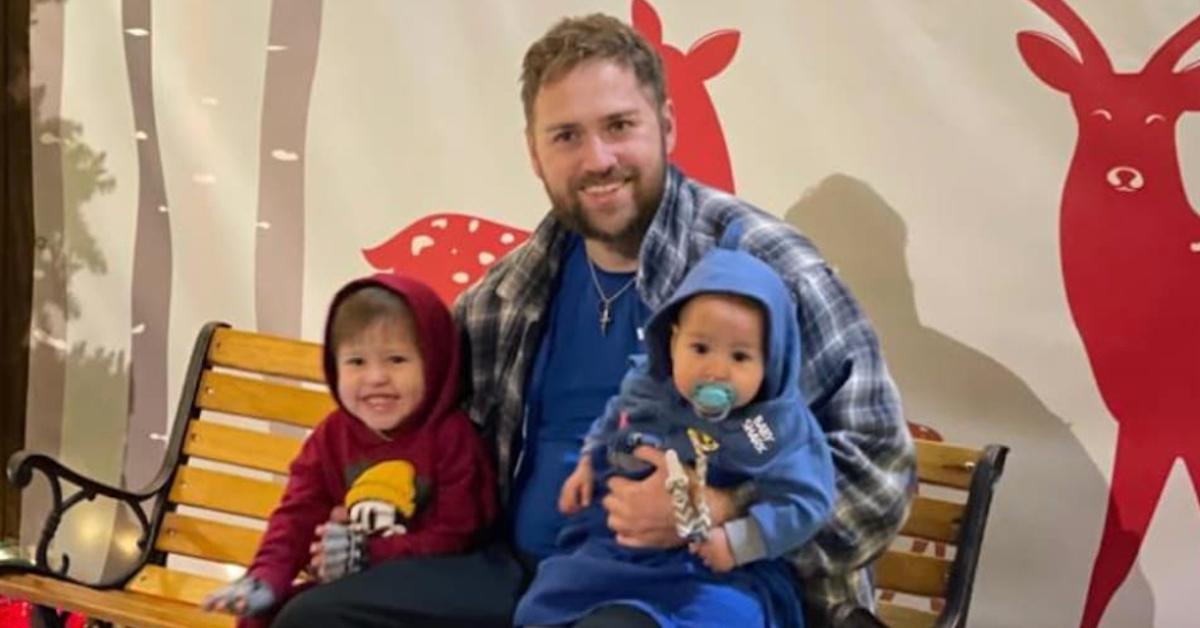 Fans of TLC's 90 Day Fiancé might have caught whispers that Paul Staehle went missing along with his eldest son, Pierre, in early June.
Paul, who made his reality TV debut in 2017 alongside Pierre's mother, his ex-wife Karine Martins, appeared in Season 1 of 90 Day Fiancé: Before the 90 Days and returned to the spinoff for Season 2. The former couple also appeared on 90 Day Fiancé: The Other Way and 90 Day Fiancé: Happily Ever After?
Article continues below advertisement
So, are Paul and his son, Pierre, still missing? Keep reading for everything you need to know about the Staehles, including where they are today.
Article continues below advertisement
Is '90 Day Fiancé' star Paul Staehle missing?
According to In Touch, the National Center for Missing and Exploited Children put out an alert for 3-year-old Pierre Staehle on June 9, saying he had last been seen in Louisville, Ky. on June 8. Pierre is the eldest son of Paul and Karine, who also welcomed 16-month-old Ethan in 2021.
On Saturday, July 2, Paul returned with Pierre to Kentucky and turned the toddler over to his parents at a park, TMZ reports. According to what the reality star told the outlet, Paul was aware of his and Pierre's official missing status, but denied he had "kidnapped and fled with his own kid." Paul said he was "on a long work trip" and had taken Pierre along with him because the child has "extreme separation anxiety."
Article continues below advertisement
Paul said his 16-month-old was staying with Paul's mother while he and Pierre were traveling. According to People, Child Protective Services took custody of Ethan while he was his in grandmother's care. TMZ reports that Paul's parents called CPS following his return with Pierre and officials picked up the toddler and reunited him with his brother at a foster home.
Article continues below advertisement
This isn't the first time Paul's son Pierre has been thought to have gone missing.
On July 2, Missing People in America posted an update stating that Pierre is "safe" and "with Child Protective Services." Now, Paul's parents are seeking to gain full custody of the children and "plan to duke it out" in family court, writes TMZ.
As for the children's parents, Paul and Karine lost custody of their children "after footage of alleged abuse between the two surfaced," per Popculture.
The on-again, off-again couple made headlines in August 2020 after Paul took to Instagram to say Karine had gone missing with Pierre following an argument.
"Karine took off with Pierre and I don't know where they are," he said at the time. For her part, Karine explained she "feared for [her] life and [her] son's life which led [her] to ask for help and ultimately be rescued from an environment that no longer was healthy for none of us involved in the situation."
At the time, Karine took out a restraining order against Paul, claiming that he had sexually assaulted her, withheld her Green Card, threatened to take Pierre if she left him, and wouldn't allow her to leave the house.