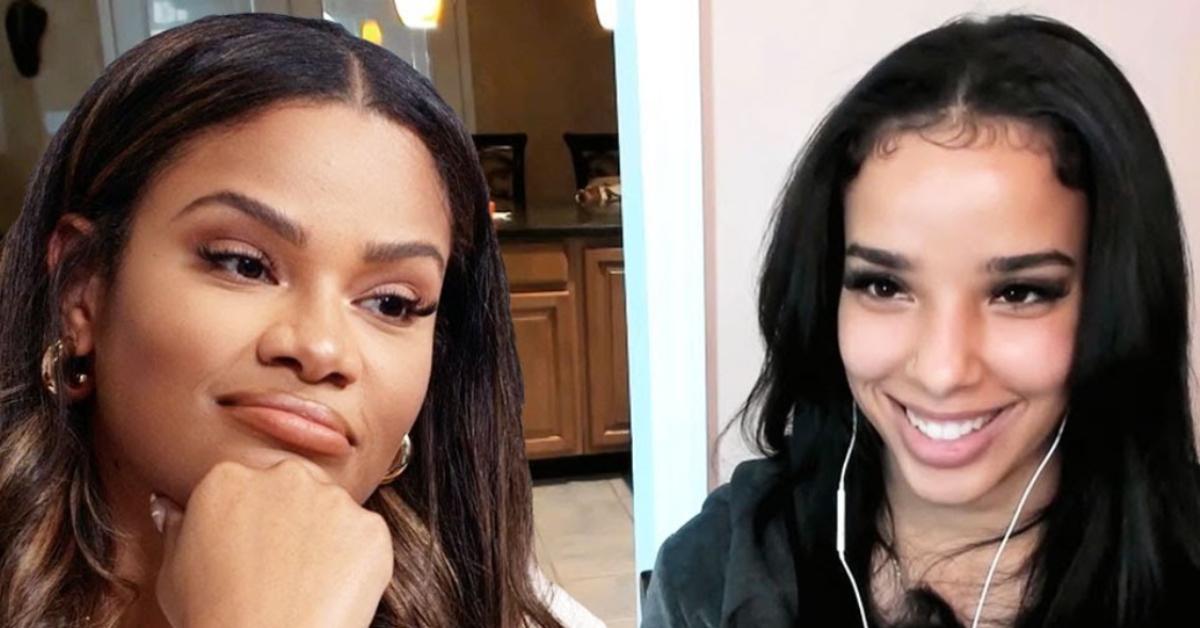 Nev and Kamie Help a Hopeless Romantic That Doesn't Believe She Can Be Catfished — Boy, Was She Wrong (SPOILERS)
Spoiler Alert: This article contains spoilers for the June 22, 2021 episode of Catfish.
A decade ago, online dating could have been considered a death sentence. But now that apps like Tinder, Hinge, and Plenty of Fish have become less taboo, people are able to find potential partners at the press of a button. Although finding romance on the world wide web may be convenient, falling in love with someone you've never met can have its consequences.
Article continues below advertisement
Just ask the hosts of Catfish, who have spent the last decade exploring the dark truth about online dating. In Season 8, Nev is joined by his newfound sidekick, Kamie Crawford, to help a new group of hopeful romantics connect with their potential partners, but it won't be easy. And this is especially true for Aaliyah, who will find out if her online suitor, Paula, is who she says she is in the June 22 episode of Catfish. Here's what we know about Paula and Aaliyah's story so far.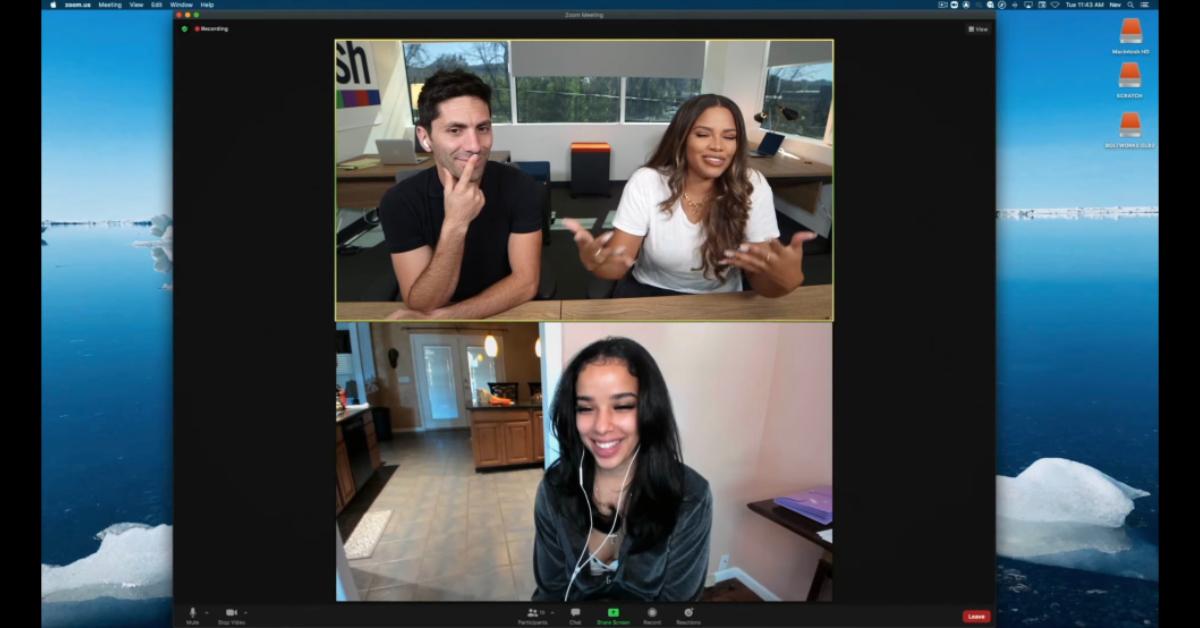 Article continues below advertisement
Here's what we know about Paula and Aaliyah from 'Catfish.'
In Season 8, Episode 40, viewers met Aaliyah, a 23-year-old car salesman from Tennessee who had been in a four-year online relationship with a woman named Paula. According to Aaliyah, she and Paula met on Instagram and their relationship evolved over time. Although Aaliyah had never been in a relationship with a woman, her feelings changed as she got to know Paula.
In the episode, Aaliyah explains, "Our relationship really meant something to me, me and Paula got real close. And I don't feel like I'm a person who can get catfished if that makes sense? To be optimistic."
Article continues below advertisement
It wasn't long before Paula and Aaliyah expressed their mutual attraction for one another and began communicating more often. But right as Aaliyah's connection with her could-be lover began to deepen, Paula seemingly fell off the face of the Earth.
Article continues below advertisement
While this wasn't unusual, given the fact that Paula changed her number frequently, Aaliyah said that her friend would always keep in touch. But this time, an entire year went by before Aaliyah would speak to Paula again.
To add to her doubts, a random account messaged Aaliyah claiming to be Paula with no context. Aaliyah later learned that a mutual friend named Jordan had kept in contact with Paula all along, which left Aaliyah hurt and confused. While Aaliyah's future with Paula seems unclear, we can leave it up to Kamie and Nev to close the case. So, who is Paula in the June 22 episode of Catfish? Keep reading to find out.
Article continues below advertisement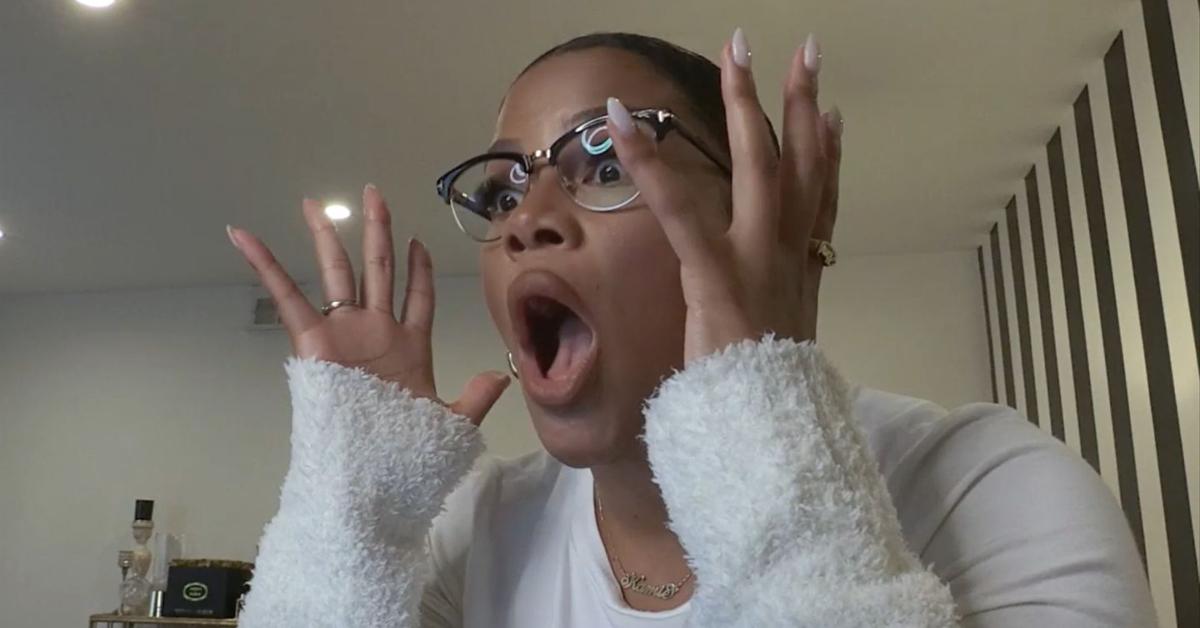 Who is Paula on 'Catfish'?
This episode of Catfish had one heck of a scam. It turns out that a woman by the name of Rayven had been pretending to be Paula, using pictures of another woman by the name of Nayonni. "Paula" convinced Aaliyah to write into the show under the false pretenses that Aaliyah would be meeting the woman in the pictures, who she believed to be Paula.
It was Nayonni who came on to talk about Rayven, who had been catfishing as Nayonni for years.
Article continues below advertisement
According to Kamie, Nayonni got in touch with Rayven a long time ago to ask her to stop doing what she was doing. Eventually, Nayonni even felt bad for Rayven and developed a somewhat friendly relationship in the hopes that she'd just stop doing what she was doing, which definitely did not work.
Although a lot of fans who watched the episode believed that Aaliyah was in on it and was just looking for her 15 minutes of fame (and even pretended to be interested in women in order to get on Catfish), Kamie took to Twitter to explain. "I believe Aaliyah really thought she was going to meet the real girl in the pics. She was one of the most genuine [people] we've had on the show (despite how it seems)," she wrote.
Tune in to new episodes of Catfish on Tuesdays at 9 p.m. EST on MTV.