Paula Jones Is Back in the Spotlight Thanks to 'Impeachment: American Crime Story'
'Impeachment: American Crime Story' follows Bill Clinton's '90s sex scandals. Paula Jones and her relationship with her husband are now in the spotlight, again.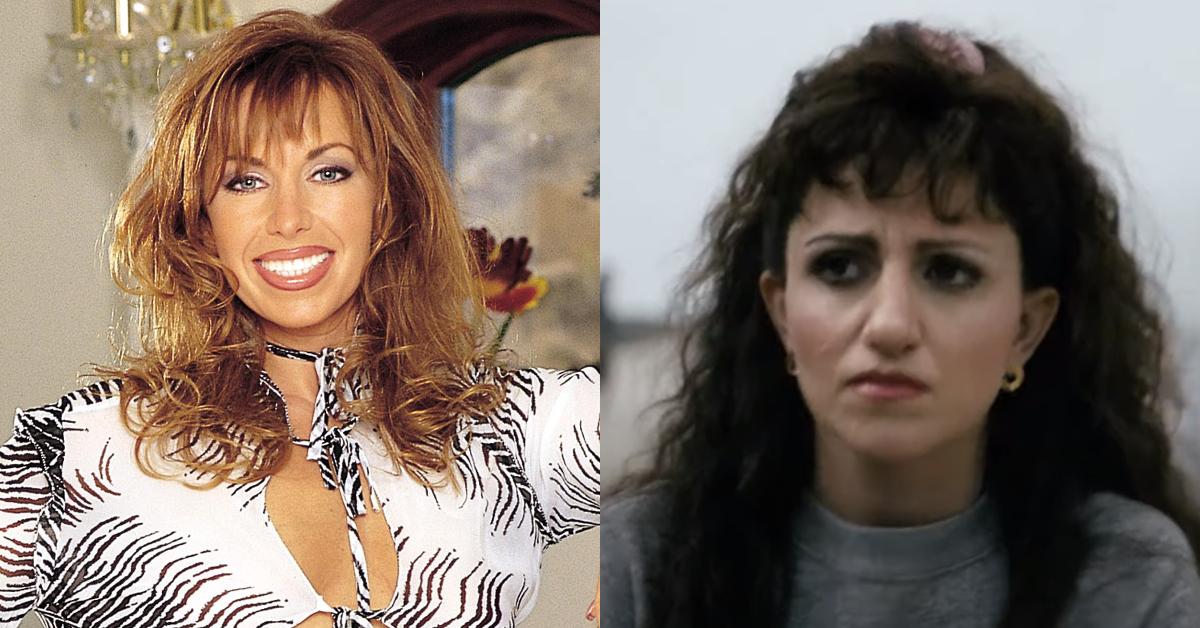 One of the biggest Presidential scandals of the '90s was Bill Clinton's impeachment row following reports that he had a romantic affair with 22-year-old White House intern Monica Lewinsky.
Article continues below advertisement
Years before this scandal broke, Paula Jones filed a lawsuit in 1994 claiming that the former President had made sexual advances towards her when she was the governor of Arkansas. Jones is making headlines once again, after the debut of FX's Impeachment: American Crime Story, and fans of the show want to know more about her, including what her husband thought of the allegations at the time.
Who is Paula Jones' husband?
The former Arkansas state employee is married to Steven Mark McFadden, with whom she has a son. At the time of her lawsuit, she was married to Stephen Jones, who reportedly had issues with how she handled the lawsuit against Bill Clinton.
Article continues below advertisement
The Los Angeles Times reported that Stephen filed for divorce in 1999, stating "irreconcilable differences" as the reason for their split. They had two children together, who were 6 and 2 years old at the time, and the couple had been together for seven years before their split. Stephen requested joint custody of their children in his divorce filing.
Article continues below advertisement
Before the June 1999 filing, Paula and Stephen had announced they split in February of the same year. Paula stated her "marriage was not in jeopardy" at the time, and she intended on re-uniting with Stephen.
What was the basis of their disagreement per the lawsuit? Heavy reports that it may be due to the money they received in the settlement. Paula alleged in her lawsuit that Clinton had made improper advances towards her in a hotel room.
The settlement came out to $805,000, but the couple was left with $201,000 after lawyers took their share.
Article continues below advertisement
What is Paula Jones' net worth?
Jones is believed to have amassed a fortune worth $700,000. Following the Clinton scandal, she became a reality TV personality and posed for Penthouse magazine.
Article continues below advertisement
Paula Jones is also getting the spotlight in 'Impeachment: American Crime Story.'
The third installment of Ryan Murphy's popular true-crime series primarily centers on Monica Lewinsky. It also focuses on Linda Tripp, Paula Jones, and Bill Clinton. It's not available on streaming services but if you've got access to FX, you can check out new episodes of the series on Tuesday nights at 10 p.m. EST.
Article continues below advertisement
Tony award-winning actress Annaleigh Ashford portrays Jones. She told Glamour magazine, "It's the dream of a lifetime, getting to play a role like this. Especially in a series that is so beautiful from a creative standpoint but also an act of social justice. It's forcing us to really look at ourselves with a deeper lens."
Article continues below advertisement
The Masters of Sex actress continued, "The whole point of the series is for us to re-examine this moment in time. We're really giving voice to a time in Paula's life when she had no voice. These three women — Monica, Linda [Tripp] and Paula — had no agency over their stories."
Ashford notes that during Clinton's impeachment trial, Jones was an oft-maligned figure and was often body-shamed.
"That was interesting to me … The media was really hard on these women when it came to their physical appearance — especially Paula Jones, to the point that she had two full make-overs during her time in the public eye, which included different hair and wardrobe … I find that really heartbreaking and also a symptom of the patriarchy."