Woman Avoids Paying for Carry-On Bag in Unique Way, Inspires Others to Share Their Own Methods
After a woman shared her methods for avoiding paying for carry-on bags on social media, people have been sharing their own tips online.
Traveling these days can come with sneaky costs that creep up on you, especially if you're heading out of town by airplane. Some airlines are notorious for overcharging people for various things — from extra bags to pet fees. As a result, some folks have made it a point to find creative ways to get around the system.
Article continues below advertisement
On that note, it doesn't come as a surprise that people have taken to social media to air out their grievances. One woman shared how she is avoiding paying for her carry-on bag that's too big and the results are hilarious. Here's the full scoop.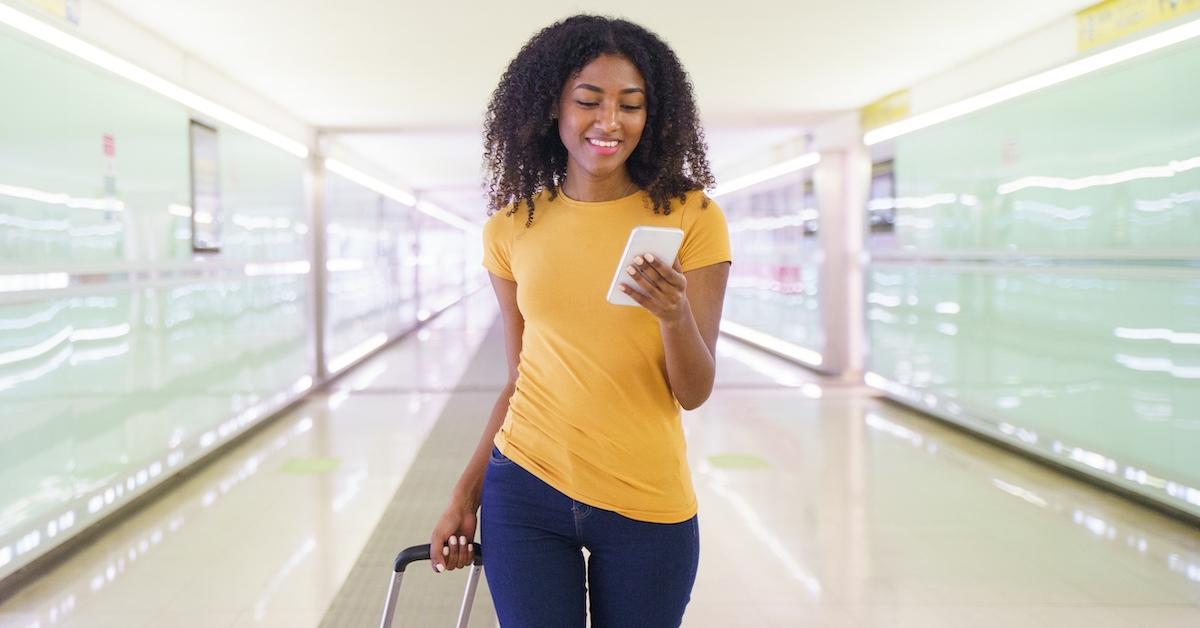 Article continues below advertisement
Avoiding paying for carry-on bags has become a hot topic on TikTok.
Desperate times call for desperate measures. In a TikTok video shared during the week of Oct. 2, 2023, creator Shewana (@theonpoint1) shared her experience trying to avoid paying for her "large" carry-on bag.
"Keep it free sis," the video caption reads.
As the video starts, Shewana is pictured in an all-green ensemble with a jean jacket wrapped around her waist.
"When you flying Frontier and they say your personal bag too big," the text overlay reads with a laughing emoji.
Article continues below advertisement
In the next slide, Shewana is seen crouched over in a corner as other passengers are seated and standing up at an airplane gate. In a follow-up slide, Shewana is crouched over and showing what appears to be clothes stuffed into her bottoms.
Article continues below advertisement
The final image still shows Shwana standing with the jean jacket covering her bottom half, which is placed there to disguise the fact that she has clothes hidden in her bottoms.
Article continues below advertisement
TikTok users shared Shewana's sentiments and also revealed how they downsized their bags at the last minute.
Airline prices and fees are slowly getting out of hand. And since prices for carry-on bags can range from $25 to $89 — depending on the airline — folks are looking for ways to cut down costs while traveling. So, when they saw Shewana's method for downsizing her carry-on, many understood her struggle.
"As a Frontier flight attendant I approve and would open the overhead bin for you 😂😂😂," one person said.
"😂😂😂, when there's a will, baby makes a way.. 🤣😂 That's a good one," another user shared.
Article continues below advertisement
"Girl. I NEEDED this a few months ago. I know what I'll be doing next time though," one person said.
Interestingly, some folks shared that they have their own methods for downsizing. One woman revealed that she put some of her belongings in a pillowcase to disguise it from flight attendants.
Article continues below advertisement
Article continues below advertisement
In other words, the possibilities are truly endless. And people are ready to start thinking outside the box.
The moral of the story: Where there is a will, there is a way when you put your mind to it. Govern yourselves accordingly, people!