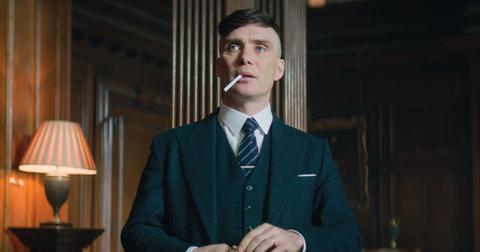 Season 5 of 'Peaky Blinders' Ends on a Major Cliffhanger! (SPOILERS)
By Distractify Staff

Updated
[Warning: Spoilers ahead]
The fifth season of the popular BBC series Peaky Blinders picks up in the late 1920s with the Shelby family, like the rest of the world, feeling the effects of the Great Fall of the Stock Market. Thomas Shelby (Cillian Murphy) aligns himself with the real-life fascist Oswald Mosley (played by Sam Claflin); however, viewers know that Tommy concocted a plan to assassinate the politician.
At the conclusion of Episode 6, we see the Billy Boys have taken control of the majority of Birmingham, Polly Gray has put in her resignation, her son Michael is fighting to take over the Shelby company (which will most likely be a big plot point in Season 6), and Tommy attempts to take his own life. 
Yes, the season ended on a major cliffhanger, which saw the Brit put a gun to his head. While fans may still be reeling over Tommy's fate, the one character who is still very much alive is Oswald.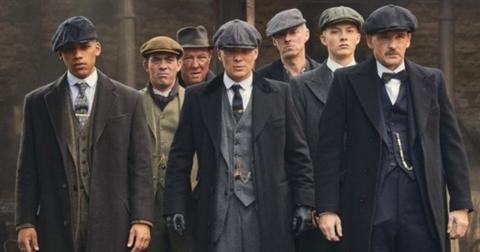 In the season finale of Peaky Blinders, viewers watched as crowds gathered to hear Oswald's speech and chanted the words, "perish Judah." 
So, what is the meaning behind the phrase "perish Judah" in the Peaky Blinders finale? 
Reflecting an accurate depiction of history, crowds gathered to watch fascist politician Oswald speak, similar to rallies conducted by Adolf Hitler. The vile phrase "perish Judah" translates to "death to Jews." 
Though Tommy had a plan to kill Oswald, someone leaked the information and the  assassination attempt was foiled. So, who double-crossed him? In Episode 5, viewers watched as Tommy breaks out his fellow war friend Barney Thomas from an asylum. As the leader of the gang, he hopes to use his old colleague to shoot Oswald while he's on stage at a rally. "And then I will take over as leader of the party," Tommy tells Arthur.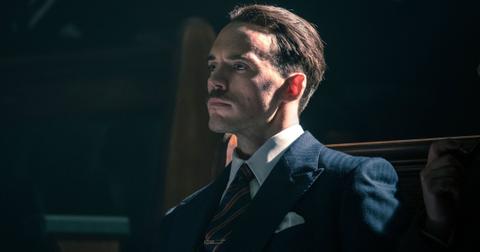 However, in typical Peaky Blinders fashion, someone betrayed Tommy and tipped off Oswald, which resulted in Barney being killed. The writers of the BBC show stuck with historical accuracy regarding the real-life political figure, who did not die until 1980.  
Will there be a Season 6 of Peaky Blinders?
In one of the biggest cliffhangers of the series, the fate of Thomas Shelby is questionable. Throughout Season 5, audiences watched as the gang leader struggled with his PTSD. In each episode, he regularly had visions of his deceased wife Grace who kept urging him to commit suicide. After he was double-crossed in his plan to have Oswald executed, he eventually pulls the gun on himself… So, is this the end for Tommy?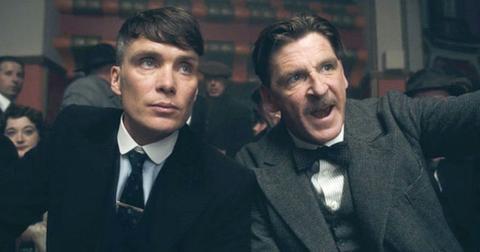 Luckily, director Anthony Byrne confirmed that there will be a Season 6 coming to BBC."I'm reading the scripts at the moment, which Steven [Knight] is writing. I start properly on series six in early November. Then we start shooting early next year, is the plan," he told GQ. 
Writer Steven Knight told NME what fans can expect in the next installment from its characters. "In series six, we'll be looking at 1934 and things are worse. The drum beat is getting louder, tensions are worse and Tommy is right in the middle of all that," he said. "Again, it will be an exploration of what was going on in the '30s and how certain things transpired. I'm writing it at the moment, and it is a tragedy."