Moviegoer Dumps Out Leftover Popcorn on Theater Floor, Sparks Debate
Popcorn and movie theaters go hand-in-hand, but sometimes people take that connection a little too seriously, as evidenced by this example.
Who doesn't love a nice helping of warm, buttery popcorn at the movies? The popped kernel snack is synonymous with sitting down to check out a new film, and no matter if you enjoy it in a small paper bag or a multi-gallon sized bucket, you know that crunching down on some salty popcorn during a motion picture is a combination unlike any other.
Article continues below advertisement
So, what do you do with the remaining popcorn (if you have any left) at the end of the film? One might immediately make their way over to a garbage can, but to one user on Twitter, there seems to be another way: dumping the popcorn out on the theater floor. Let's check out the social media discourse erupting over this post.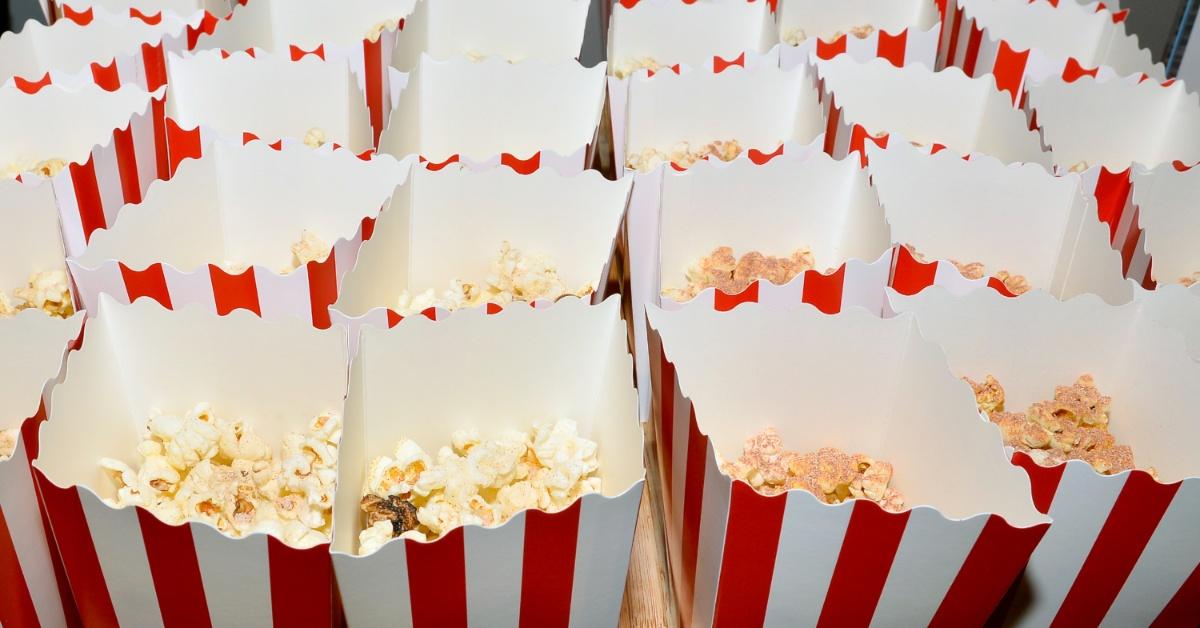 Article continues below advertisement
This person dumps their leftover popcorn on the floor at the end of a movie.
On May 20, 2023, Twitter user @UsingCigarettes decided to share a controversial image of a mess of popcorn on a movie theater floor. The caption alongside the image reads, "Before I leave movie theaters I always dump out my leftover popcorn. Does anyone else do this or am I weird?"
In a reply to their own post, the user added, "I felt really silly typing this out but I'm glad to see others do this and I'm not that weird."
In another reply, @UsingCigarettes went on to say that "some people are in the quote tweets trying to 'dunk' on me. The fact that I've received 0 hateful DMs proves how performative your solidarity for movie theater workers really is. In fact, I've actually gotten a few DMs from movie theater workers thanking me for doing this so..."
Article continues below advertisement
The discourse underneath the post is hilarious to say the very least. One user wrote to @UsingCigarettes that "you need to get help now," to which they plainly responded "OK I will, thanks for the advice." At least they're open to some constructive criticism!
Article continues below advertisement
The obvious attempt at trolling continued with those feeding into @UsingCigarette's narrative, replying with, "They have people whose job it is to clean it up, you're literally keeping someone employed." The notion of which overjoyed the original poster, who retorted with a joyous "Yay!"
The heckling continued with another adding, "Have you tried also pushing your shopping cart to the middle of the parking lot when you're done grocery shopping? Really helps the job security of the 16-year-olds there who have to collect them."
Support for @UsingCigarettes existed in responses such as this one, where a user agreed that "you're supposed to do this, like at those steakhouses where you throw the peanut shells on the floor." Which caused the original poster to liken it to another establishment: "Like Five Guys," they said.
Where do you stand on the popcorn dumping on the floor debate?