MLB's Anthony Bass Says Flight Attendant Made His Pregnant Wife Clean Their Child's Popcorn Mess Off the Floor
Toronto Blue Jays pitcher Anthony Bass tweeted about a United Airlines flight attendant making his 22-weeks pregnant wife clean up after their kids.
Article continues below advertisement
This is what happened on a recent United Airlines flight, when the wife of Toronto Blue Jays pitcher Anthony Bass sent him a photo of their children on the airplane surrounded by popcorn they failed to eat. Anthony then tweeted it out while accusing a flight attendant of making his pregnant wife clean up after their own children. The internet had a field day. Here's the scoop.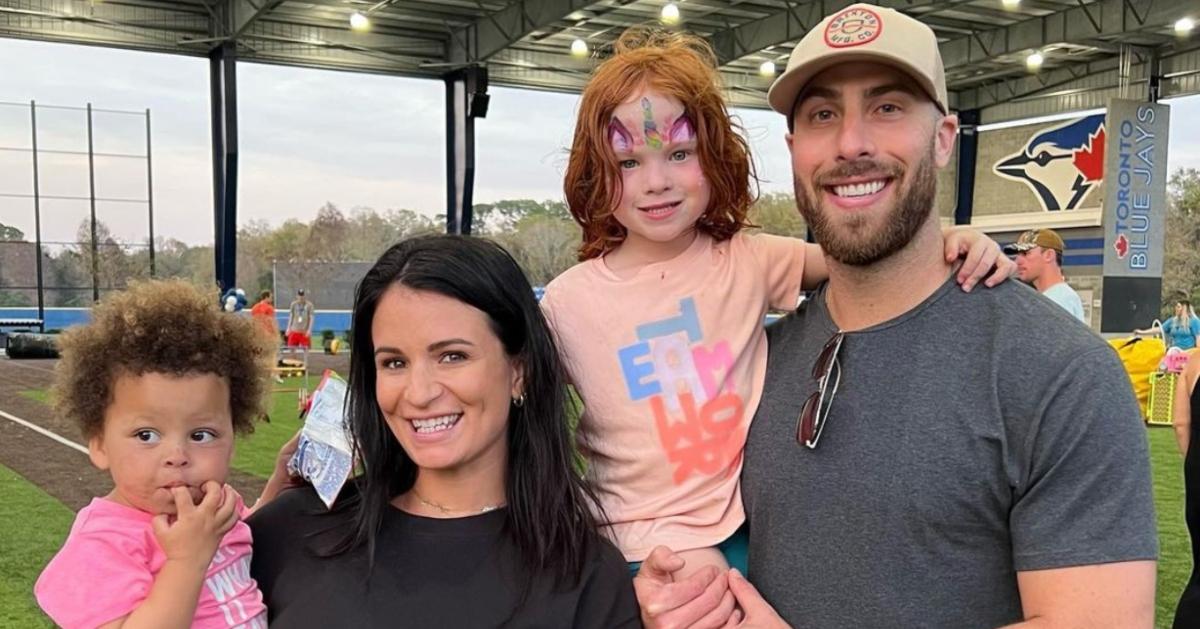 Article continues below advertisement
Did a flight attendant make a pregnant woman clean up after her kids?
"The flight attendant from United just made my 22-week pregnant wife traveling with a 5-year-old and 2-year-old get on her hands and knees to pick up the popcorn mess by my youngest daughter. Are you kidding me?!?!" Anthony angrily tweeted.
One person replied with what most folks might think. "Genuinely curious who should clean up the mess your 2-year-old made? As a parent of three kids, I am the one responsible for them," said Twitter user @pwentink22.
"The cleaning crew they hire!" Anthony said.
Things continued to get heated in the replies as the Bass family's parenting skills came under fire. Writer-comedian Akila Hughes added, "Be less trashy, teach your kids not to be trashy or keep your ass at home ... Teach them they're not just cherubs. They participate in society! Weird how so many people make their kids everyone else's problem." Weird indeed.
Article continues below advertisement
Many were quick to point out the imbalance of power in the alleged exchange between the flight attendant and Bass's wife. You see, Bass is married to Sydney Rae Bass, who currently boasts over 1 million followers on Instagram, but that's not all. Her sister is country pop singer Jessie James Decker, whose Instagram following is even more prolific at over 4 million. Both women posted this story to their separate Instagrams.
Article continues below advertisement
In one of Jessie's stories, she points out the fact that United provided the popcorn, as if that somehow absolves the family of cleaning up after themselves.
According to another tweet from Anthony, "United Airlines is taking care of matters with the flight attendant internally."
More people came to the defense of the flight attendant. "You're going to get someone fired because your family can't control your kids and is unwilling to clean up after them when they throw things on the ground," said Emmy-award winning writer Mike Drucker.
Article continues below advertisement
Is cleaning up food on the floor part of a flight attendant's job?
Per United's description of a flight attendant's duties, arguments for and against what the flight attendant did can be made. Evidently they are tasked with picking up trash as well as keeping the cabin and lavatories tidy. One might say picking up food that fell on the floor is picking up trash. For now we'll disregard the second half, as "keeping the cabin and lavatories tidy" is too vague.
Dictionary.com defines trash as "anything worthless, useless, or discarded." We're very interested in the "discarded" part. Again we turn to Dictionary.com for some help. Something that is discarded is "disposed of, cast out, or put aside." We learned from Jessie James Decker's Instagram stories that her sister accidentally dropped the popcorn. That wasn't intentional and was never meant to be trash; ergo, it's her responsibility to clean it up.