This Person Reported Their Neighbor to the USPS for Stealing Mail — Was He Wrong?
In a viral post, a person revealed they reported their neighbor to the USPS because he was stealing their mail. Read on for the full story.
There are plenty of good neighbors in the world, but there's always one that's too nosey for their own good. Take it from this one person in the popular "Am I the A------" (AITA) subreddit, who found his neighbor snooping around his mailbox.
Article continues below advertisement
The original poster, who goes by the handle u/Neither_Half4776, revealed that he reported his neighbor to the USPS after catching him stealing mail from his mailbox. Now, he's feeling bad — but was he wrong?
Read on for more details. Plus, stick around to hear what the internet has to say.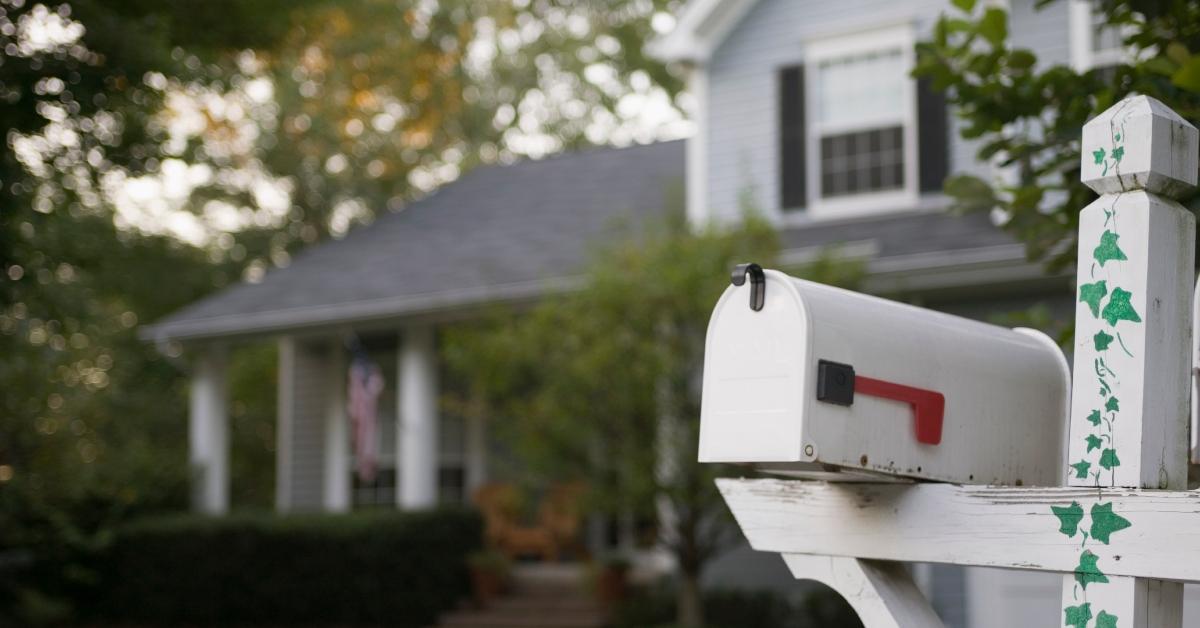 Article continues below advertisement
A person reported their neighbor after catching him stealing their mail.
"I just moved to the United States from Canada for work," the OP explained. "My dad was from the States, so I have dual citizenship. However, other than vacations and family visits, I have always lived in Canada."
The OP said he's renting a house in a "nice neighborhood," noting that there's nothing to dislike about it — except for their neighbor. For some reason, he keeps taking the OP's mail. He even caught the neighbor on a security camera! So, what is this guy's deal? Why the heck does he keep stealing mail?!
Article continues below advertisement
"He will come and grab all the mail and then come back later and put my mail back," the OP wrote. Eventually, the OP confronted his neighbor, who said, "The previous tenant had asked him to please grab his mail for him."
Article continues below advertisement
The OP kindly asked the neighbor to leave the mail alone, but he said "he was friends with the guy and that he made a promise." OK, very odd. Anyways, the OP came up with a solution: He would bring in all the mail from the mailbox and put the old tenant's mail in the neighbor's mailbox after sorting through it all.
Unfortunately, the neighbor refused this comprise because he "didn't want a stranger putting stuff in his mailbox." But dude, that's exactly what you're doing! The OP then told his neighbor to stay off his property or he would be upset.
Article continues below advertisement
After the neighbor did it again, the OP went to the post office to see if he could "get his friend's mail forwarded to his address or to see if the change of address form was not processed."
Article continues below advertisement
Now, this is when the OP discovered that stealing mail is a very serious crime in the United States. His neighbor soon approached the OP and apologized, promising to never take his mail again. He also asked the OP to talk to his lawyer and tell him that he never kept any of the OP's mail. The OP said he would.
"I was talking to my dad [about] it all, and he said I was kind of mean to get this guy in trouble for doing his friend [a] favour," the OP penned. "I said that I thought the guy was rude, and I didn't know if he was giving me back everything he took. What if he took my credit cards or official records or medical stuff or something?"
Article continues below advertisement
Redditors agree that the OP did the right thing.
As expected, many fellow Redditors rallied in support of the OP.
"NTA ... He f----- around, and now he's finding out," one person commented.
Article continues below advertisement
A second Reddit user wrote, "You asked nicely, and even came up with alternatives, and the guy kept taking your mail which, as you found out, is a pretty serious offense. You just don't do that!"
"Mail-forwarding exists," another Reddit user said. "This man was trespassing on your land and stealing from you. He had no right to take your mail — whether or not he later returned some of it — and you have no idea if he kept any of it. You're hoping he didn't, but you don't know that. All you know is that he took it."
Article continues below advertisement
Someone else added, "The dude was 100 percent in the wrong. It's your place, now, not his friend's. Your solution of giving mail back to him from his buddy was sound, reasonable, and neighborly."
"To continue to go through your box was criminal," they continued. "He's not likely to get into too much trouble for the one offense, though. ... He'll just have to pay through the nose in lawyer fees and probably a fine."