Peso Pluma Is Rumored To Be Dating *This* Fellow Latin Musician
Peso Pluma sparked dating rumors with Nicki Nicole — but are the two *actually* an item? Read for more on Peso's relationship history!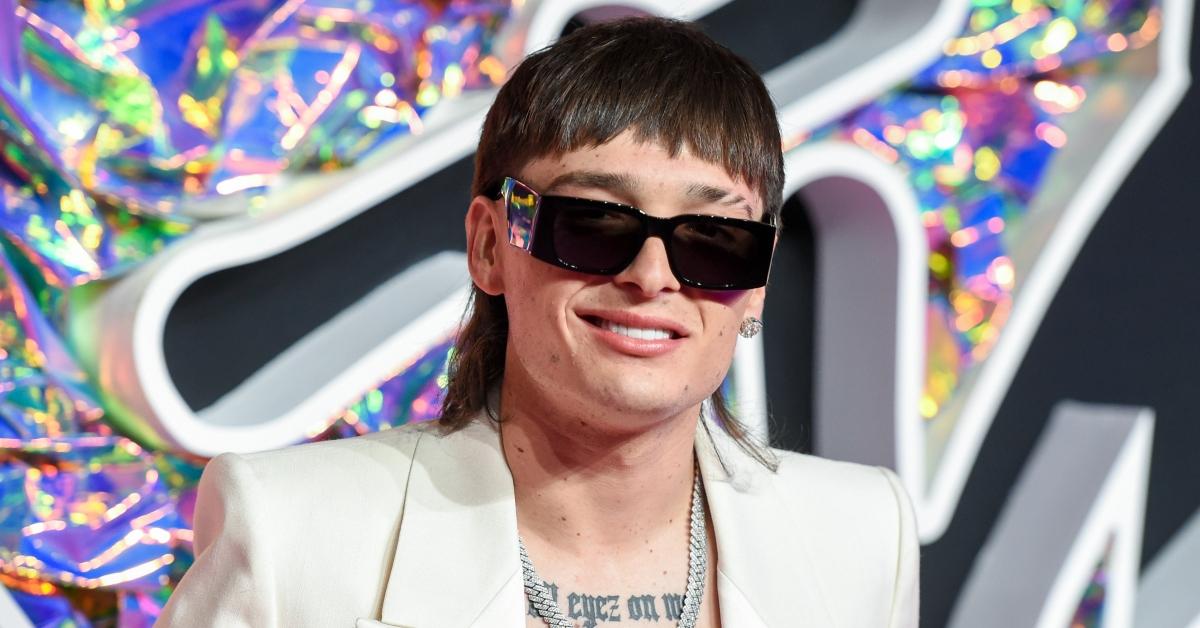 The Gist:
Latin music artist Peso Pluma is taking over TikTok — and the music charts!
Peso has been romantically linked to more than a few famous figures in the past.
Now, fans think he's dating Argentine singer Nicki Nicole.
Article continues below advertisement
Internet heartthrob Peso Pluma has had the TikTok girlies in a chokehold for quite some time now. In his short career, Peso has already secured the title of the most streamed artist in Mexico and it seems like the rising star is just getting started.
With all the buzz surrounding the singer-songwriter, his romantic life has also been in the spotlight. He's previously been linked to several famous figures, though those relationships were short-lived.
If you wanna know more about Peso's dating history, you should have a seat. It might take a while.
Article continues below advertisement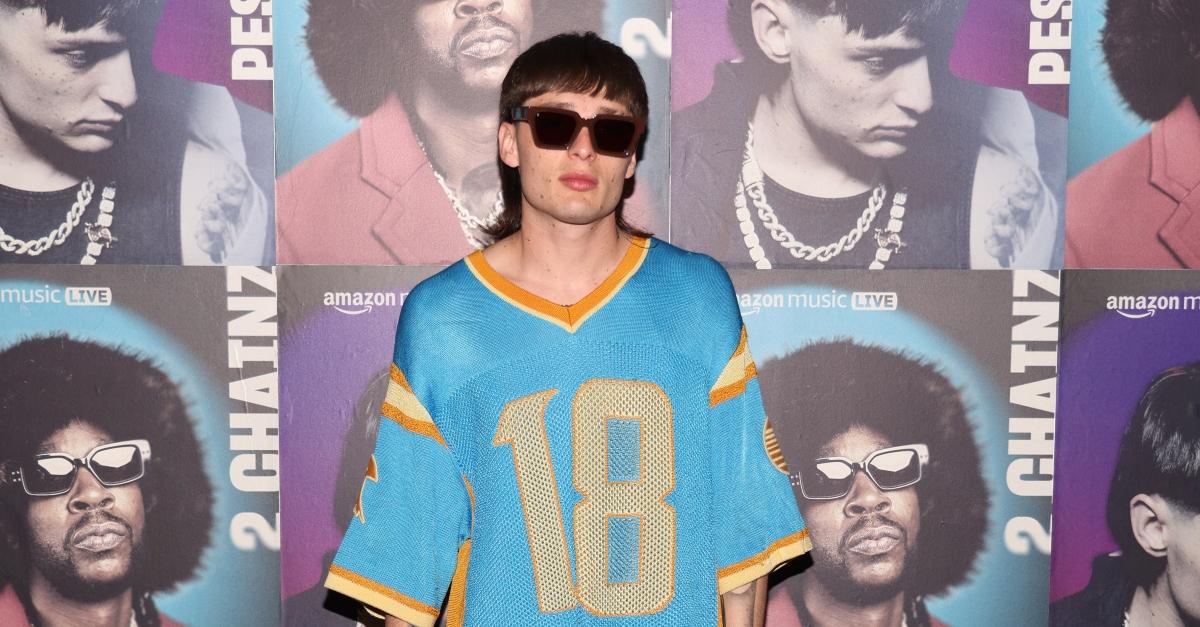 Here's Peso Pluma's dating history, explored.
In the past, Peso hasn't always been forthcoming about his romantic endeavors. However, supersleuths have inklings about who he's been with.
Peso has been linked to volleyball player Jailyne Ojeda as well as TV personality Dania Mendez and his longtime collaborator Becky G.
Article continues below advertisement
He was also caught red-handed stealing a kiss from model Elizabeth Torres in early 2023. That said, none of these dating speculations were ever confirmed by the parties involved.
Now, many fans believe that the certified lover boy is off the market, yet again. So, what's the truth? Is he dating someone new?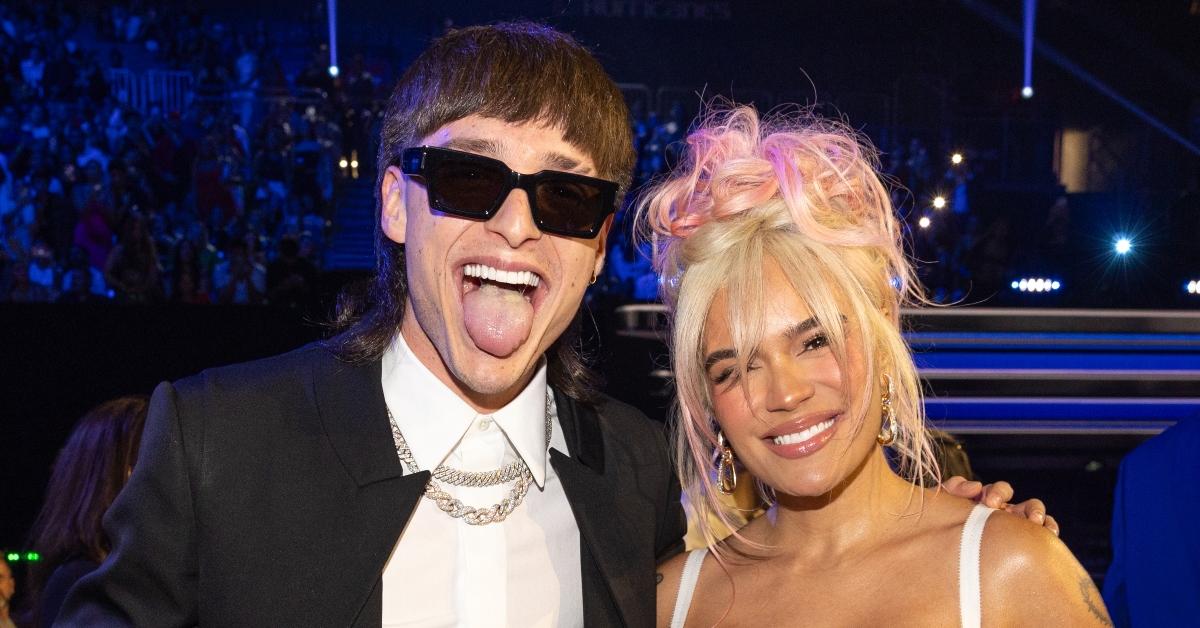 Article continues below advertisement
Rumor has it that Peso Pluma is dating Nicki Nicole now.
If Peso Pluma's rumored girlfriend looks familiar, it's because she is. Nicki Nicole is kind of a big deal in the Latin music industry, too.
Nicki, born Nicole Denise Cucco, hails from Rosario, Sante Fe — a city in Argentina. She gained popularity following the release of her hip-hop-esque hit "Wapo Traketero" in 2019. Today, she boasts more than 17 million followers on Instagram alone.
The question is, if Peso and Nicki are dating — does Nicki know that? They sparked rumors that they were dating when they left the 2023 Billboard Latin Music Awards, but Nicki has done everything but confirm them.
In fact, Nicki argues that the two are just friends. She even likened the singer to a pet in an interview with Molusco TV.
Article continues below advertisement
Nicki told the outlet: "Imagine if you go out with a dog every day. Nobody is going to ask you because you go out with a dog every day if it is normal, do you understand?"
"I am not saying that you are a dog [Peso]. It's like if someone sees you every day with the same bag, that's what I mean," she added. "It's the same thing. We go everywhere together."
Needless to say, Nicki's comments rubbed many of Peso's fans the wrong​​ way.
"I don't like her after she called him a dog and she was laughing about it with some radio host that is always talking s--t about Peso," one fan wrote on Twitter.
Nevertheless, he continues to show his love for his rumored boo all over social media. And if my man isn't as delusional over me as Peso is over Nicki, I don't want him.