Becky G's Fiancé Sebastian Lletget Seemingly Cheated on Her — What Happened?
Who's Becky G's current boyfriend? Is she serious with anyone right now? Here's what we know about the Mexican singer's love life.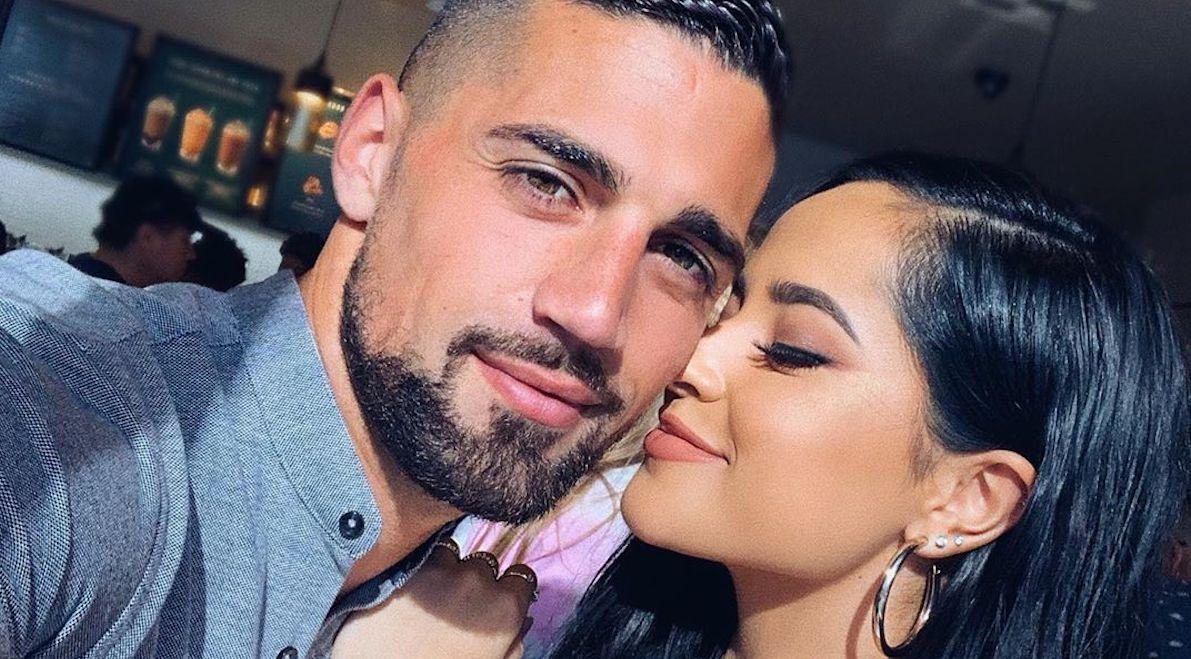 Mexican-American singer Becky G is known for her hits "Mayores" and "Sin Pijama," but before that, she gained the world's attention by covering popular songs online.
Soon enough, she found herself collaborating with big names like will.i.am, J Balvin, and Pitbull — and now, she has taken both the traditional pop and Latin music worlds by storm.
Article continues below advertisement
When it comes to her personal life, Becky G (real name: Rebbeca Gomez) has a more low-key approach, even with famous exes like Austin Mahone.
Since 2016, she has been in a relationship with professional soccer player Sebastian Lletget — and in December of 2022, they decided to take their relationship to the next level and get engaged.
So, how did this power couple meet, and how did Sebastian propose? There have been rumors and cheating allegations between the duo. Keep reading for all the details!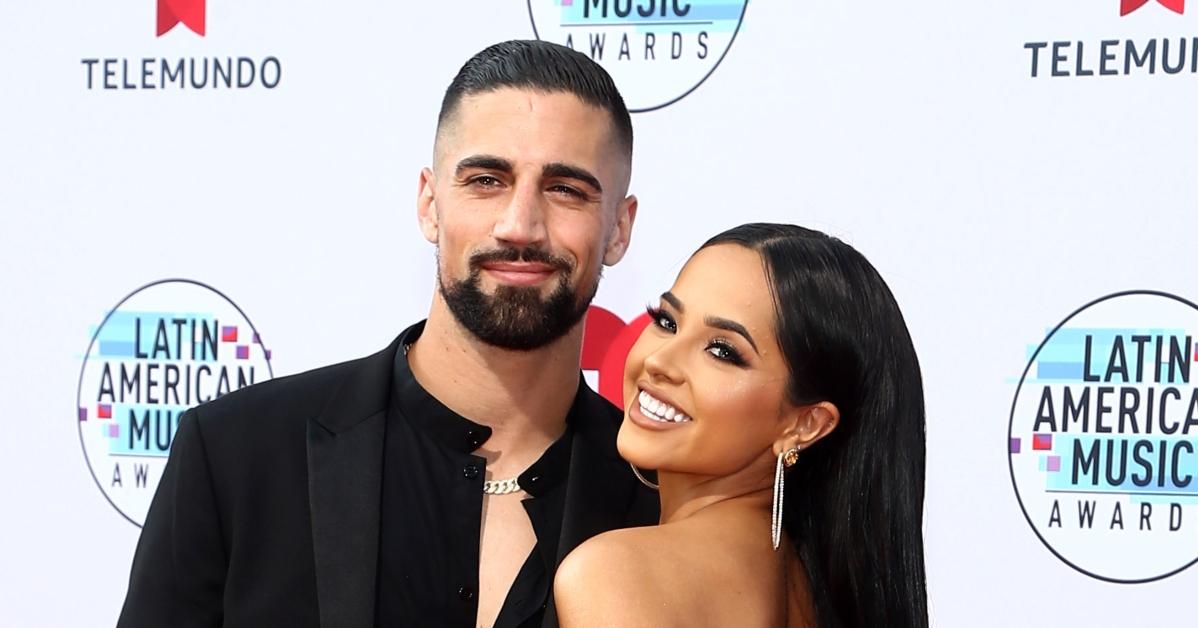 Article continues below advertisement
Becky G was introduced to Sebastian Lletget by her 'Power Rangers' co-star.
Becky G was introduced to Sebastian in early 2016 by her Power Rangers co-star (and Aladdin actor) Naomi Scott. Naomi's husband, Jordan Spence, played soccer with Sebastian for West Ham United in London, and the couple thought Becky and Sebastian would be the perfect match.
At first, Becky didn't think anything of it. At the time, she wasn't in the right mindset for a relationship and had a very "been there, done that" attitude. But one day Naomi showed her a video of Sebastian and well, the rest is history!
As Becky said in a Mega 96.3 interview, she tried to shrug off how attractive he was, but it just didn't work that way. "He came out of nowhere," she said.
Article continues below advertisement
Becky G and Sebastian went Instagram official in May 2016.
Just a few months after meeting, Becky and Sebastian went Instagram official. Sebastian posted a black-and-white selfie of the two with a caption reading, "Finally."
Since the beginning, the couple has supported each other. Becky stood by Sebastian's side as he underwent foot surgery and subsequently couldn't play soccer for nearly a year. Becky has said that Sebastian is her biggest cheerleader. She mentioned many times that he's her "partner in life."
Article continues below advertisement
Becky G and Sebastian Lletget announced their engagement in December 2022.
On Dec. 9, 2022, Becky and Sebastian took to Instagram to announce that, after nearly seven years of dating, they were finally engaged. The duo shared a series of sweet snaps showing Sebastian down on one knee, proposing on a boardwalk at sunset.
In the third photo, Becky couldn't help but show off her new engagement ring, and it certainly didn't disappoint! The sparkling stunner, designed by The Clear Cut, is an oval-shaped solitaire diamond resting on a gold band.
Article continues below advertisement
Rumors emerged in 2023 that Sebastian cheated on Becky.
After years together, the couple may have hit rough water in 2023. In a since-expired Instagram story, an account with the handle @ja29poo alleged that Sebastian met her at a nightclub in Madrid, Spain, back in February 2023.
Article continues below advertisement
"I will upload the videos of that night at the Shoko nightclub, where I was present with Sebastion Lletget, @iambeckyg's boyfriend," the user wrote in the expired story, translated from Spanish. "I hope you can help me so that @iambeckyg can contact me to show her the evidence I have. Unfortunately I can't upload some things because they are very intimate and I could get in trouble. But I will upload everything that is allowed to upload! You're not going to shut me up Sebastian Lletget."
The user added in a follow-up story post, "So you know, @iambeckyg, I have a video of Sebastian naked! I can't post it because that's punishable! But I can send you personally so you can see that I DO NOT LIE. @iambeckyg Sebastian, your boyfriend, cheated on you in February and I have all the proof… I can send them to you privately. A lot of the press is contacting me because I will not remain silent."
Article continues below advertisement
In response to the allegations, Sebastian shared a lengthy Instagram post addressing the situation.
The athlete wrote that he is willing to do "whatever it takes to earn back" Becky's trust. He admitted to a "10-minute lapse in judgment," alleged that an "extortion plot" was afoot, and noted that he's looking to commit himself to a "mental wellness program."
Article continues below advertisement
"To Becky, you have been the light in my life, my strength, who has always shown me unconditional love," Sebastian went on to write. "Instead of honoring that love every day, I have done the opposite, hurting you, and disrespecting the one person I love more than anything. I am so sorry and know I have to do whatever it takes to earn back the trust and love you deserve."
Neither Becky nor her representatives have commented on the supposed cheating as of the time of writing.
Article continues below advertisement
So, who is Becky G's fiancé, Sebastian "Da Boy" Lletget? Let's get to know him.
Sebastian, also known as "Da Boy" among his fellow soccer players, was born on Sept. 3, 1992, in San Francisco, Calif., to Argentine parents.
Sebastian started playing soccer at an early age, rising in the ranks and showing just how talented he is. While playing for Santa Clara Sporting as a teen, he was spotted by West Ham United youth league scouts and moved to London in 2009. There, he played in pre-season friendly games before making his official West Ham debut as an adult player at the age of 21.
The midfielder returned to the U.S. in 2015 after signing with the L.A. Galaxy. In December 2021, he was acquired by the New England Revolution and then acquired by FC Dallas the following year.
Sebastian has also played with the U.S. men's national team. He scored his first goal for the team in March 2017 in a World Cup qualifier against Honduras. Unfortunately, he was injured during that same game and was forced to take a break from soccer for nearly a year due to a Lisfranc injury that required several surgeries and many months of recovering time.
Through determination, rehabilitation, and the support of Becky G, Sebastian was able to return to the field in March 2018.