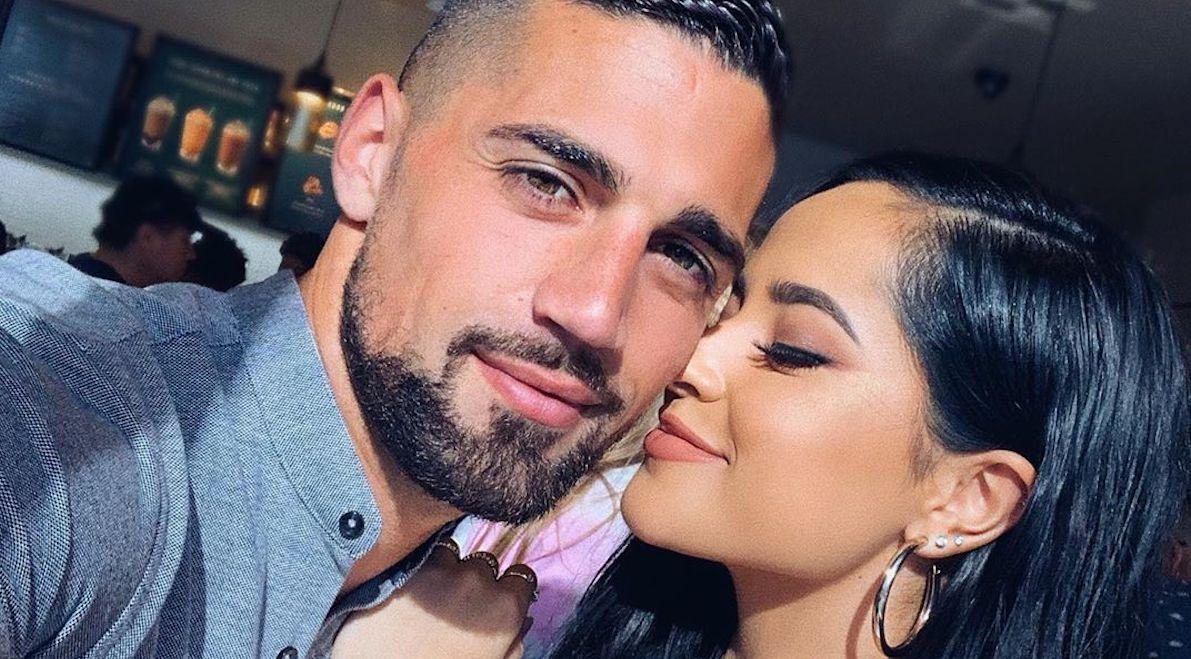 Becky G and Her Boyfriend Are Serious #RelationshipGoals
Mexican-American singer Becky G is known for her hits "Mayores" and "Sin Pijama," but before that, she gained the world's attention by covering popular songs online.
Soon enough, she soon found herself collaborating with big names like will.i.am, J Balvin, and Pitbull — and now, she has taken both the traditional pop and Latin music worlds by storm.
Article continues below advertisement
When it comes to her personal life, Becky G (real name: Rebbeca Gomez) has a more low-key approach, even with famous exes like Austin Mahone.
Currently, she is with her longtime boyfriend and professional soccer player, Sebastian Lletget. So, how did this power couple meet? Keep reading to find out!
Becky G was introduced to her boyfriend by her 'Power Rangers' co-star.
Becky G was introduced to Sebastian in 2016 by her Power Rangers co-star (and Aladdin actress) Naomi Scott. Naomi's husband Jordan Spence played soccer with Sebastian in London and the couple thought the set up between Becky and Sebastian would be the perfect match.
Article continues below advertisement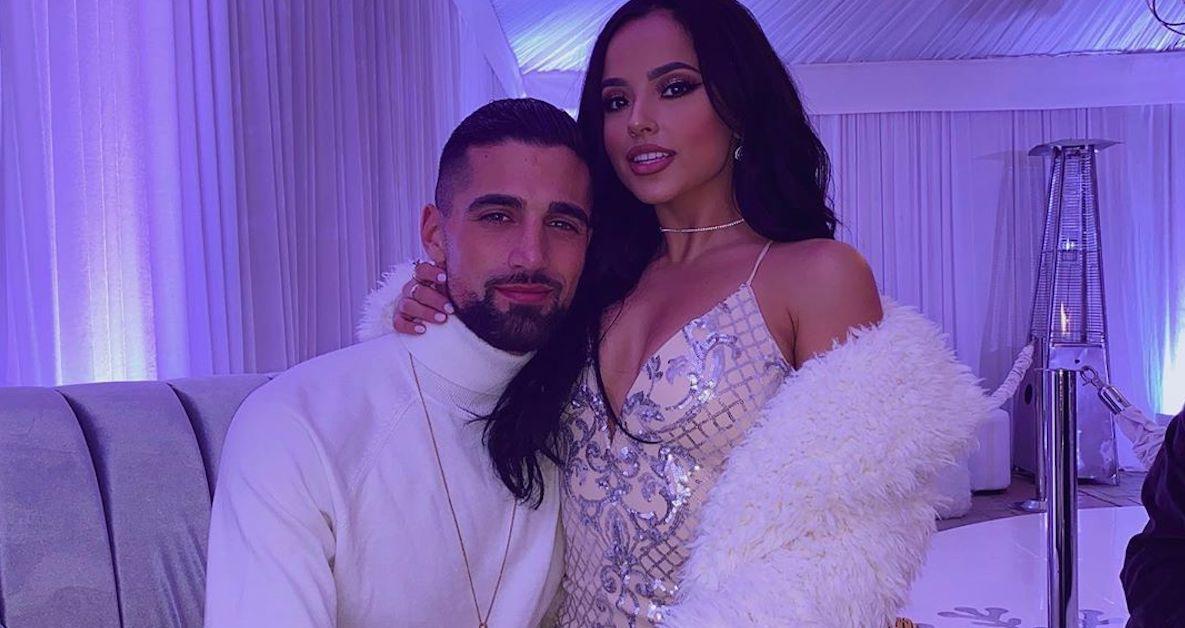 At first, Becky didn't think anything of it. She just wasn't in the right mindset for a relationship and had a very "been there, done that" attitude. But one day Naomi showed her a video of Sebastian and well, there he was!
As Becky said in a Mega 96.3 interview, she tried to shrug off how attractive he was, but it just didn't work that way. "He came out of nowhere," she said. "He came out of nowhere."
Article continues below advertisement
Becky G and Sebastian were Instagram official just six months later.
Becky and Sebastian announced that they were official about six months later on Instagram. Sebastian posted a black-and-white selfie of the two with a caption reading, "Finally."
The relationship has been nothing but supportive. Becky stood by Sebastian's side as he prepped for his foot surgery, and Becky has said that he's her biggest cheerleader.
She has also mentioned many times that he is her "partner in life" and one we want to know more about!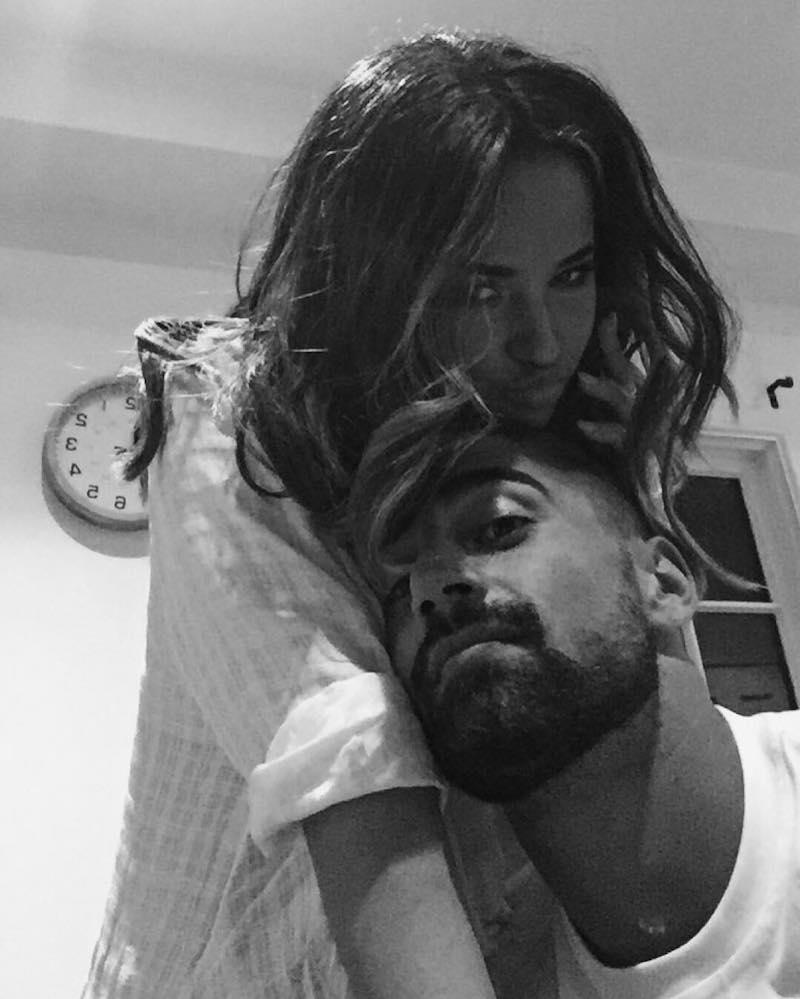 Article continues below advertisement
Sebastian "Da Boy" Lletget currently plays for the LA Galaxy.
Sebastian, also known as "Da Boy" amongst his fellow soccer players, was born September 3, 1992, in San Francisco, Calif. His parents are from Argentina and his grandfather from Italy.
Because of his grandfather's status, Sebastian holds dual citizenship in Italy. He currently plays for LA Galaxy as a midfielder, jersey number 17.
Sebastian started out in soccer at an early age, rising the ranks and showing just how talented a player he is.
He was a youth player for Sporting Santa Clara in Northern California and then joined West Ham United's youth league (London, England) in 2009. Sebastian returned to the states in 2015.
Article continues below advertisement
He played for the United States Men's National Soccer team, also as a midfielder, and is credited with having fast feet. First called in 2017, he impressed coaches with his performance, scoring the opening goal against Honduras.
Unfortunately, he was diagnosed with a midfoot injury during the same game.
Article continues below advertisement
Sebastian's injury required 18 months of recovery.
At first, Sebastian thought his injury was simply a sprain, but it ended up being a Lisfranc injury. This type of injury requires surgery. According to Sebastian, being sidelined for the next 10 months was hell.
"I couldn't kick a ball. I couldn't run. I couldn't even walk," he explained at the time.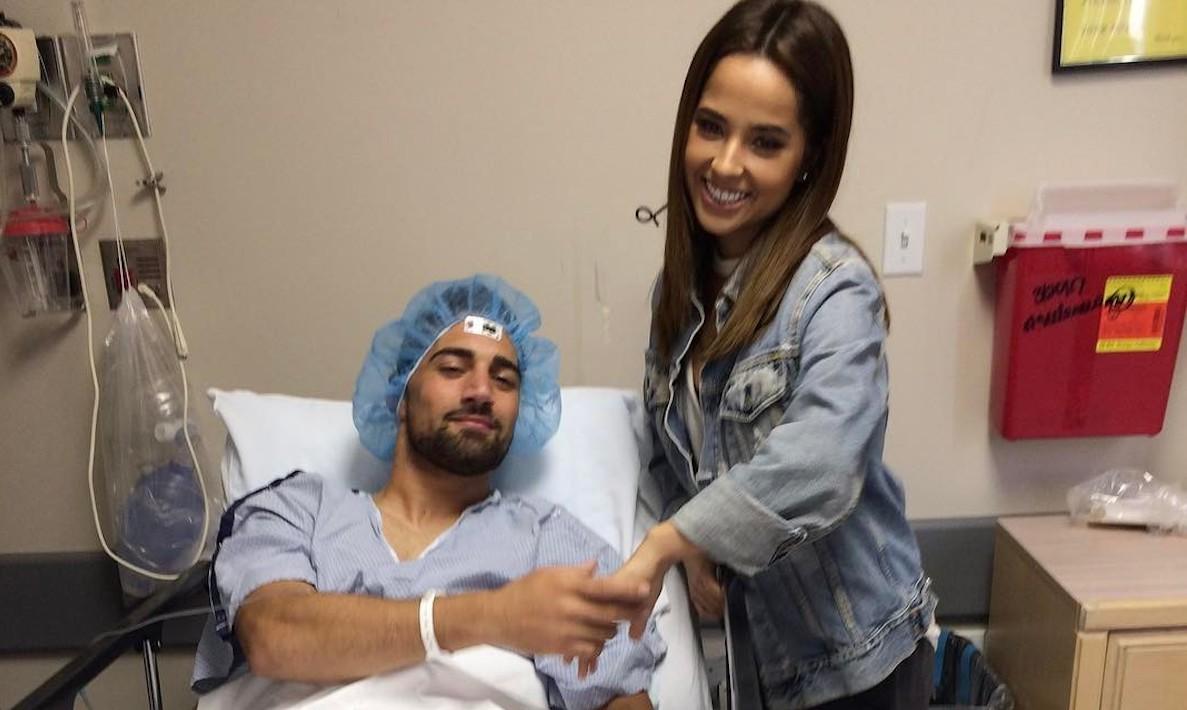 Article continues below advertisement
Through determination and reevaluation, Sebastian put his energy into rehabilitation and preparing for the 2018 preseason. He returned to the field in March 2018.
Sebastian and Becky G have been enjoying their time together during the quarantine.
Becky G tells ET that last year the couple's schedules kept them away from each other most of the time. However, now with new regulations keeping them inside, they have found time to bond and are loving it.
Article continues below advertisement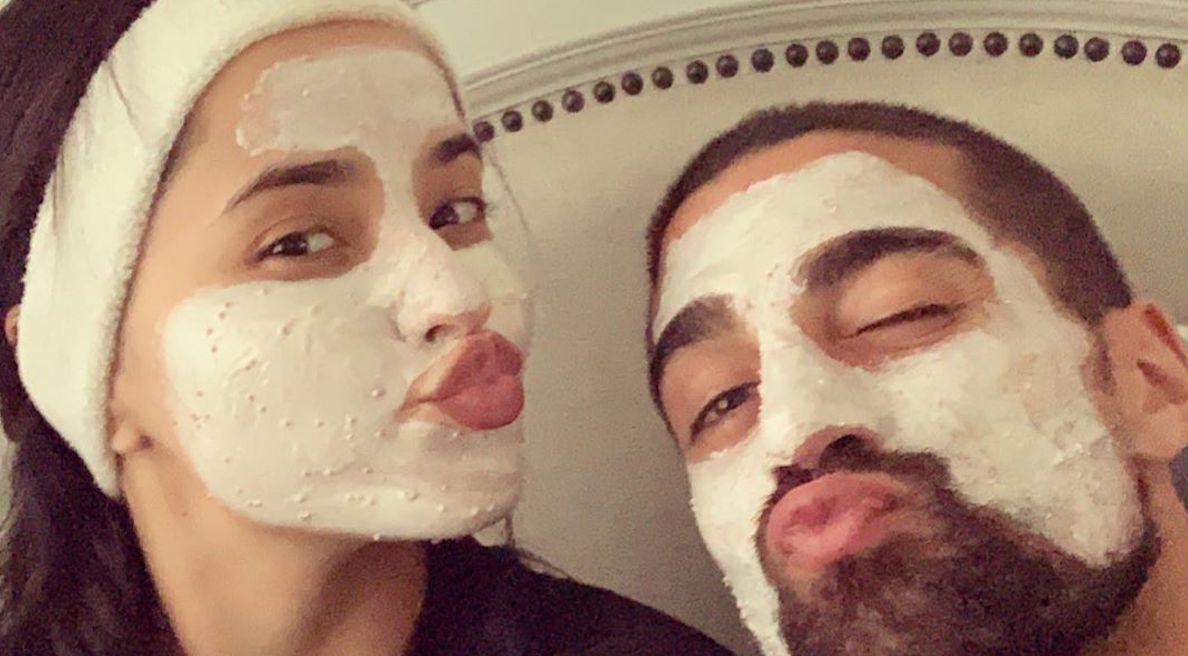 As a soccer player, Sebastian has been keeping up with his training as much as possible. Fortunately, Becky makes a great training partner. "I'm training outside. I bring her along with me and she showed me a couple of things that she's been working on," he said, before jokingly comparing her to a "good drill sergeant."
From face mask selfies to admitting that he is "cherishing" the time he gets to spend with Becky, Sebastian is scoring goals all around.
Don't get too excited, though. The couple is in no rush to get married. They are taking their time and enjoying every moment of their partnership.