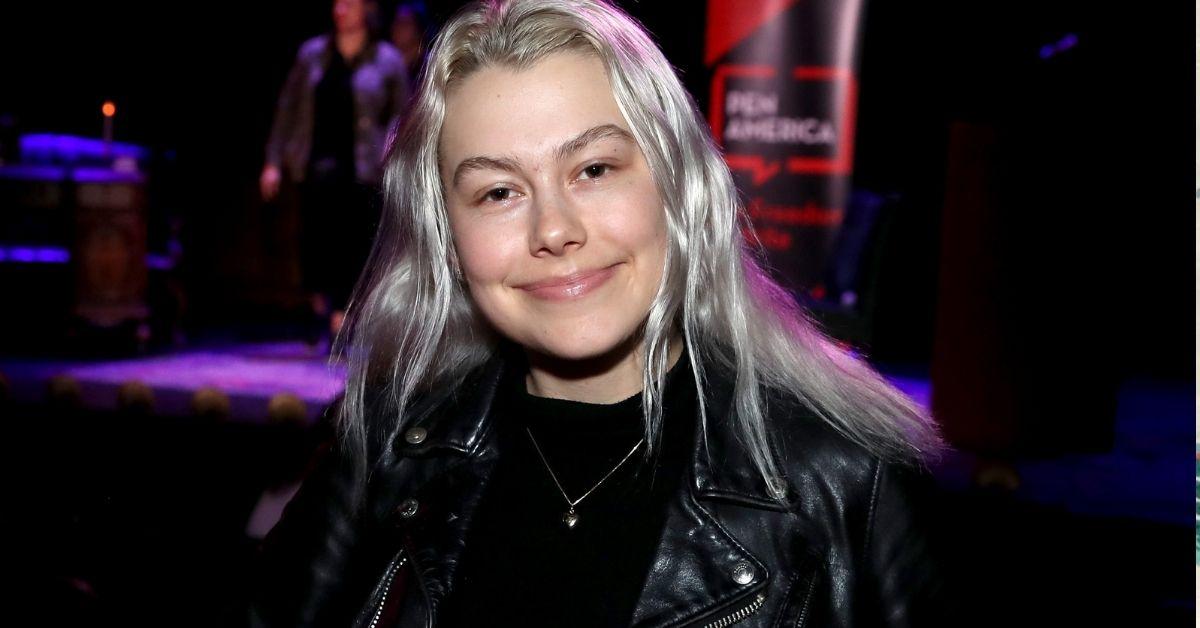 Is Phoebe Bridgers Being Sued by a Former Sexual Partner? Here's What We Know
Singer-songwriter Phoebe Bridgers quickly rose to fame after the release of her studio album "Stranger in the Alps" in 2017, followed by "Punisher" in 2020. The indie songstress has gifted us with a medley of songs about love, heartbreak, and all the feelings in between. It makes us wonder: Who are these songs about? Better yet, who has Phoebe dated in the past?
Article continues below advertisement
We took a look at Phoebe's dating history. While the bisexual musician tends to stay quiet about her private life, she's been linked to a handful of high-profile people. Here's what we know about Phoebe Bridgers' dating history, starting with the present day.
Article continues below advertisement
Phoebe Bridgers is reportedly dating 'Normal People' star Paul Mescal.
While there is no photo evidence of their relationship, there are many clues that have led fans to believe Phoebe is currently dating Normal People star Paul Mescal. Rumors of their romance have been circulating since July 2020.
In an interview with NME at the time, Phoebe referred to Paul as "the cute boy" who gave her "pitter-patter in my heart." He also appeared in the music video for Phoebe's song "Savior Complex."
Article continues below advertisement
In June 2021, the Daily Mail reported the two were spotted together spending a romantic week in London, which provided further evidence that the two are an item.
Phoebe Bridgers was also romantically linked to Conner Oberst.
Article continues below advertisement
While neither party confirmed nor denied their relationship, Conner gushed over Phoebe during an Aug. 2020 interview with Pitchfork. "I just love her so much. There are very few people you meet in life that change you. I remember my life before I met her and after," he said.
Article continues below advertisement
Phoebe Bridgers' relationship with Emily Bannon was a bit complicated.
In 2018 and 2019, Phoebe was romantically linked to her close friend Emily Bannon. The singer posted a number of photos on her Instagram account with Emily. The pair were also photographed together at the GQ Men of the Year red carpet event in 2019. But according to a Sept. 2021 lawsuit filed by music producer Chris Nelson, this was not your typical relationship.
Article continues below advertisement
According to People, Chris Nelson sued Phoebe for $3.8 million. He alleged that Phoebe accused him on Instagram of "racially motivated hate crimes," as well as fraud and theft. However, the lawsuit also detailed that in 2018, Chris was dating Emily Bannon.
Together, they "began having consensual sexual encounters" with Phoebe. In fall 2019, Chris and Emily broke up; however, Emily continued to have a relationship with Phoebe. The lawsuit alleges that "Bridgers maliciously and intentionally posted the false and defamatory statements about [Nelson] as part of a vendetta to destroy [Nelson's] reputation that was enflamed by Bridgers and Bannon's sexual relationship."
Article continues below advertisement
Phoebe dated singer-songwriter Ryan Adams and later accused him of emotional abuse.
Phoebe and musician Ryan Adams dated in 2014 when she was 20 years old and he was 40. At the time, he promised to help her launch her career; however, their relationship eventually turned romantic. Then, it turned abusive.
In 2019, Phoebe, along with several other women, came forward to The New York Times, claiming that Ryan was abusive and controlling. She claimed that he promised to ruin her career when they broke up. Phoebe told The Fader that her song "Motion Sickness" is about her relationship with Ryan.