Phoebe Bridgers's Dating History Includes Fellow Musicians and Actors
Phoebe Bridgers, who identifies as bisexual, has been in a number of romantic relationships. Here's what we know about her current and past partners.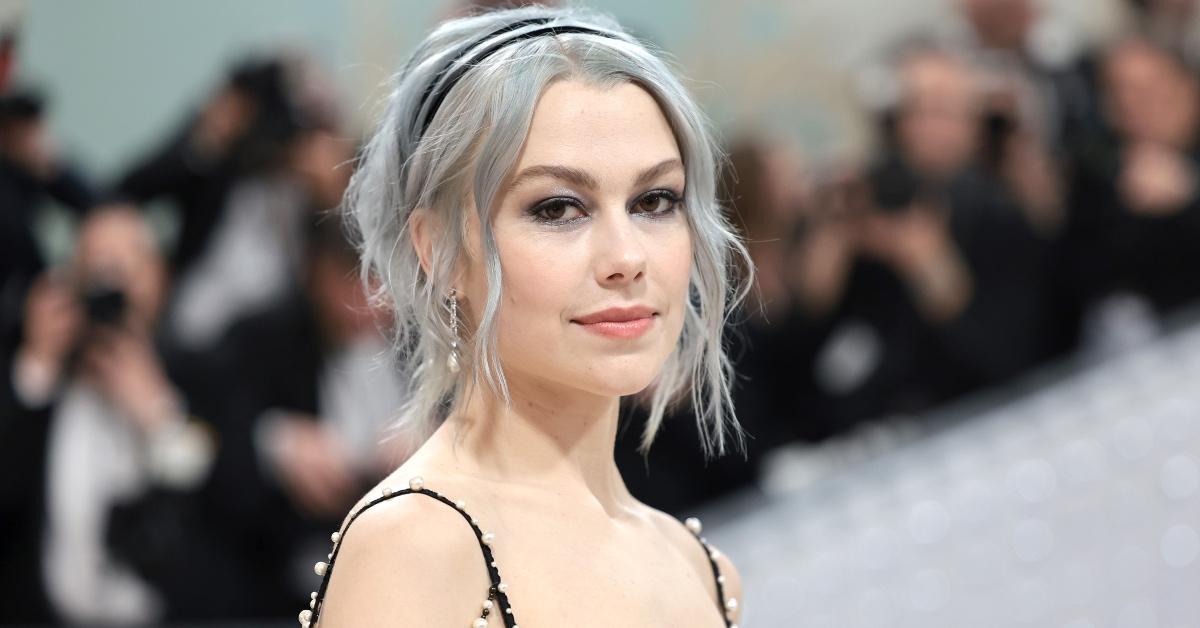 Singer-songwriter Phoebe Bridgers quickly rose to fame after the release of her studio album "Stranger in the Alps" in 2017, followed by "Punisher" in 2020. The indie songstress has gifted us with a medley of songs about love, heartbreak, and all the feelings in between. It makes us wonder: Who are these songs about? Better yet, who has Phoebe dated in the past?
Article continues below advertisement
Let's take a look inside Phoebe Bridgers's love life. While the bisexual musician tends to stay quiet about her private life, she's been linked to a handful of high-profile people. Here's what we know about Phoebe Bridgers's dating history, starting with the most recent.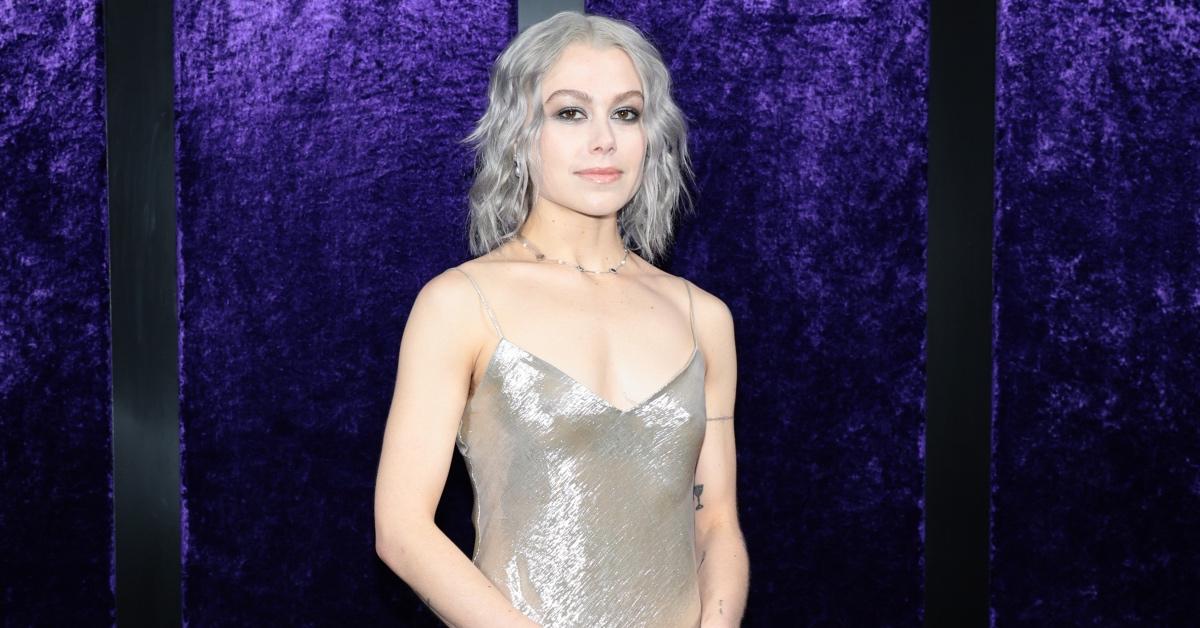 Article continues below advertisement
Phoebe Bridgers is reportedly dating comedian Bo Burnham.
Rumors that Phoebe was dating the comedian first surfaced in December 2022, when she was photographed kissing musician Matt Healy while Bo Burnham looked on. Then, later that month, Phoebe and Bo were spotted attending a comedy show together in New York City, per Jezebel.
Although the duo were also sighted kissing goodbye at an airport in January 2023, their relationship rumors came to a head in May 2023, when country music star Keith Urban posted a TikTok of himself at the Taylor Swift Eras tour in the VIP tent with several folks, including Phoebe. In the background of his video, Phoebe is visibly kissing someone presumed to be Bo Burnham.
Despite this, the pair have never officially confirmed their relationship.
Article continues below advertisement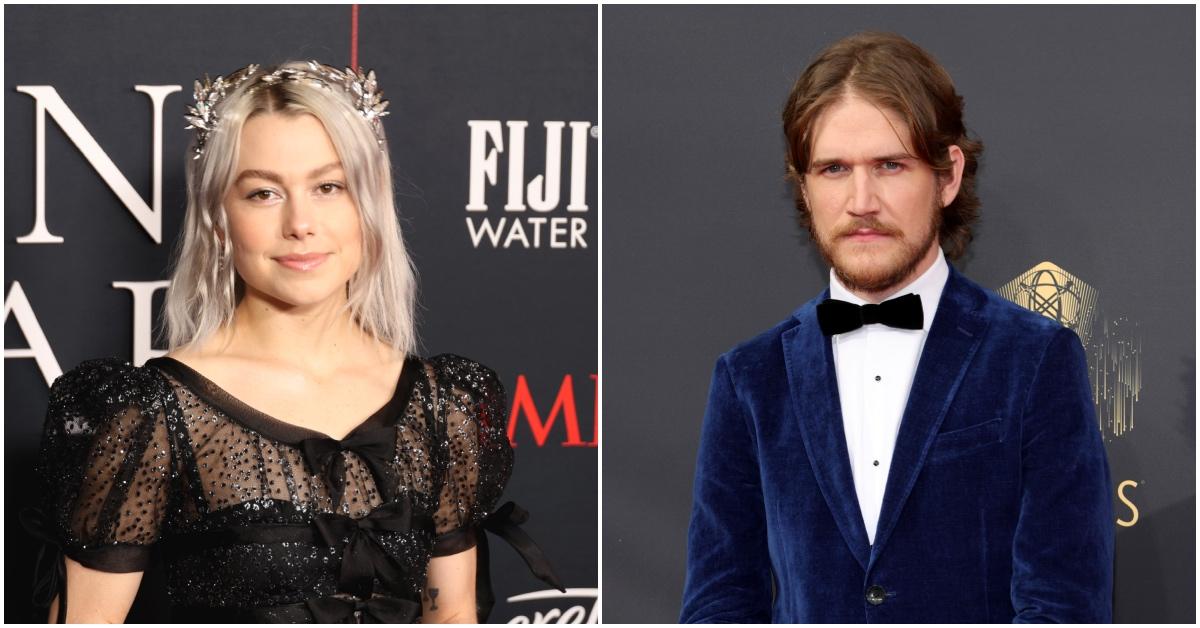 Previously, Phoebe Bridgers dated actor Paul Mescal.
Rumors of Phoebe's reported romance with Normal People actor Paul Mescal were initially sparked in July 2020. In May 2020, Phoebe tweeted about Normal People, to which Paul responded on Twitter.
In an interview with NME in June that year, Phoebe referred to Paul as "the cute boy" who gave her "pitter-patter in my heart." He also appeared in the music video for Phoebe's song "Savior Complex."
Article continues below advertisement
The pair made their red carpet debut in 2021 at the LACMA Art + Film Gala. On Dec. 10, 2021, the duo also made their relationship Instagram official.
By June 2022, Paul had starred in another one of Phoebe's music videos for the song "Sidelines," which she also explicitly said was about him. During 2022 the pair were also rumored to be engaged, but this rumor was never confirmed.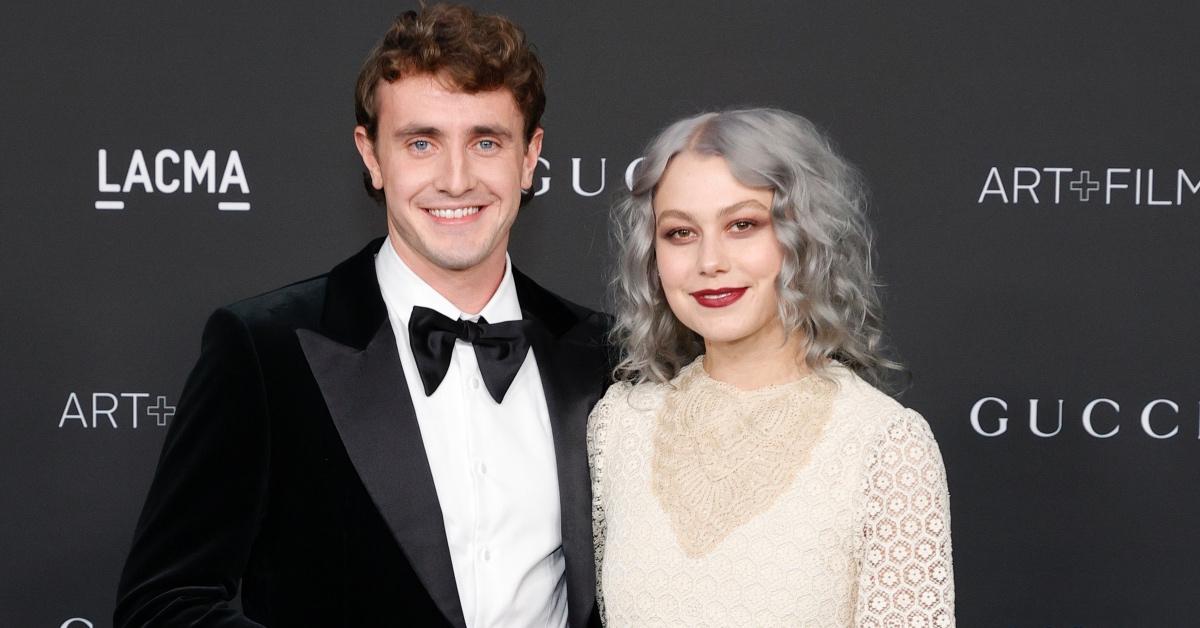 Article continues below advertisement
By December 2022, fans speculated the pair had called it quits after the release of SZA's song "Ghost in the Machine" which featured a bridge from Phoebe with lyrics about a breakup. Speculation escalated when Phoebe was spotted later that month "cuddling" with comedian Bo Burnham. In February 2023, Paul told Vanity Fair he wouldn't address breakup rumors.
Phoebe Bridgers was also romantically linked to Conor Oberst.
Rumors also circulated that Phoebe and indie rocker Conor Oberst were together in 2019. Earlier that year, they teamed up to form the musical duo Better Oblivion Community Center, and released their first album of the same name.
Article continues below advertisement
While neither party confirmed nor denied their relationship, Conor gushed over Phoebe during an August 2020 interview with Pitchfork. "I just love her so much. There are very few people you meet in life that change you. I remember my life before I met her and after," he said.
Article continues below advertisement
Phoebe Bridgers's relationship with Emily Bannon was a bit complicated.
In 2018 and 2019, Phoebe was romantically linked to her close friend Emily Bannon. The singer posted a number of photos on her Instagram account with Emily. The pair were also photographed together at the GQ Men of the Year red carpet event in 2019. But according to a September 2021 lawsuit filed by music producer Chris Nelson, this was not your typical relationship.
Article continues below advertisement
According to People, Chris Nelson sued Phoebe for $3.8 million. He alleged that Phoebe accused him on Instagram of "racially motivated hate crimes," as well as fraud and theft. However, the lawsuit also detailed that in 2018, Chris was dating Emily Bannon.
Together, they allegedly "began having consensual sexual encounters" with Phoebe. In fall 2019, Chris and Emily broke up; however, Emily apparently continued to have a relationship with Phoebe. The lawsuit alleges that "Bridgers maliciously and intentionally posted the false and defamatory statements about [Nelson] as part of a vendetta to destroy [Nelson's] reputation that was enflamed by Bridgers and Bannon's sexual relationship."
Article continues below advertisement
Phoebe dated singer-songwriter Ryan Adams and later accused him of emotional abuse.
Phoebe and musician Ryan Adams dated in 2014 when she was 20 years old and he was 40. At the time, he promised to help her launch her career; however, their relationship eventually turned romantic. Then, it reportedly turned emotionally abusive.
In 2019, Phoebe, along with several other women, came forward to The New York Times, claiming that Ryan was abusive and controlling. She claimed that he promised to ruin her career when they broke up. Phoebe told The Fader that her song "Motion Sickness" is about her relationship with Ryan.