Oh Baby! Maluma Is Expecting His First Child With This Jewelery Designer
Who is Maluma dating? The entertainer is dominating the headlines with the announcement that his main squeeze has a bun in the oven.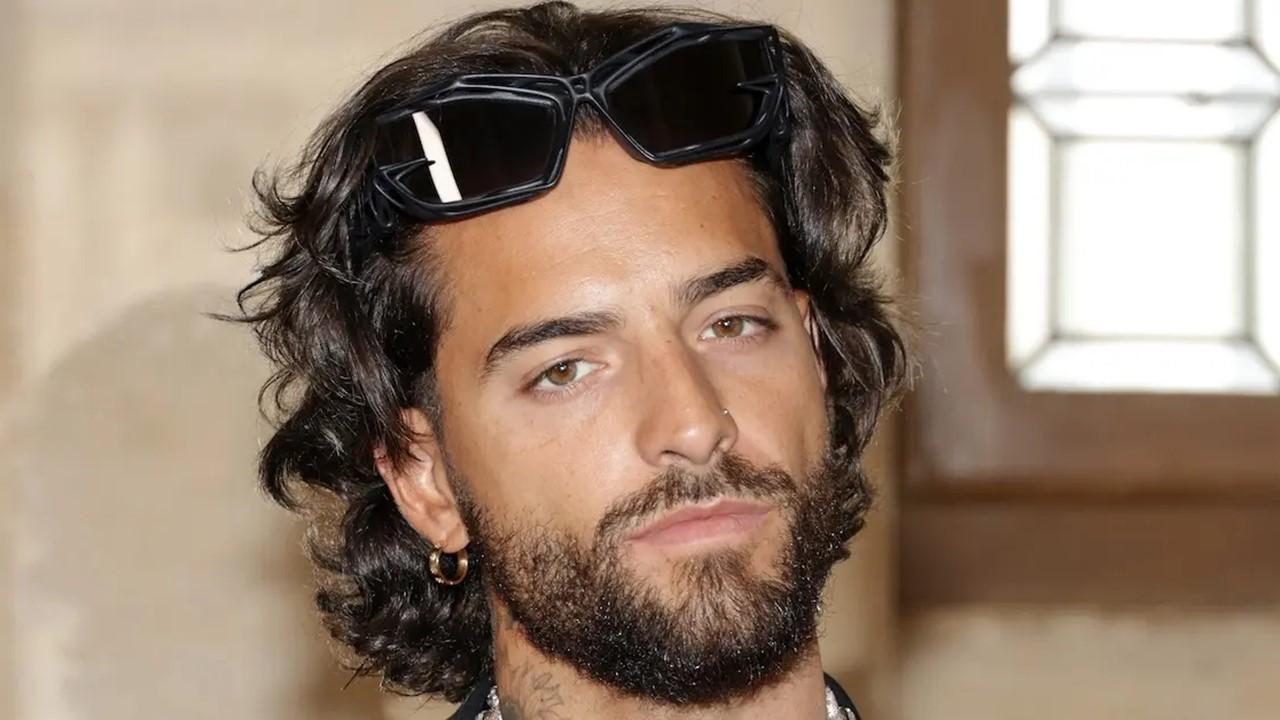 The Gist:
Maluma has been dating Susana Gomez for nearly two years.
Susana Gomez has creative background in architecture and interior design.
The couple is expecting their first child together.
Article continues below advertisement
One name, one global icon — Maluma. The Colombian rapper and singer stands as one of the biggest Latin artists in the world. Over the years, Maluma has released a ton of hits ranging from "Despacito" to "Felices los 4." Not to mention, Maluma has worked with the likes of The Weeknd, J Balvin, Shakira, and more. As a result, Maluma has sold over 18 million records and counting.
Aside from Maluma's wins in his professional life, all is well in the personal department as well. Fans have long been aware that Maluma has been off the dating market for some time. However, fans haven't known anything about the lucky lady who snagged his heart. And since the pair have taken a big step in their relationship, it's time to get acquainted with Maluma's main squeeze.
Article continues below advertisement
Who is Maluma dating?
Ladies, we're sorry to break it to you but it seems as if Maluma and his lady Susana Gomez are locked in for the long haul.
According to People, Susana is a fellow Colombian who works as a jewelry designer. The beauty has long worked as an architect and interior designer in their hometown, so it appears that taking on the jewelry industry was a natural next step for the creative.
Article continues below advertisement
Susana's brainchild, Sileo Timeless Jewelry, which she created with her sister Juliana Gomez, offers a mix of rings, earrings, necklaces, and more with unique shapes and colors that showcase quality craftsmanship.
Article continues below advertisement
"In addition to offering you a timeless jewelry piece, which is produced with the highest quality materials, which was handmade by Colombian craftspeople, and which will also be passed down through generations as a priceless heirloom, our brand aims to offer you a product with an organic, real and natural sense," Juliana and Susana said of the brand's roots.
As for Maluma and Susana's relationship, it's believed that the pair first started dating in late 2021. The pair frequently posts snaps of one another on their respective social media platforms and appear to be deeply smitten with one another.
Article continues below advertisement
Is Maluma's girlfriend pregnant?
Babies and love are in the air! During Maluma's concert stop in Washington, D.C. on Oct. 19, 2023, fans got the shock of their life when Maluma made a major announcement.
Per Entertainment Tonight (ET), Maluma debuted the music video for the song "Procura" and shared some personal news about his relationship with Susana. The video showcased that the pair are expecting their first child, a baby girl.
Article continues below advertisement
The video, shared by TikTok user Natalie Ro (@natalieeeeeero) showed the couple traveling together, hanging out with their animals, and taking trips to the doctor. The crowd erupted in cheers when the sonogram visit hit the screen.
The couple's family members were filled with joy as they learned the news. The pair also showed footage from their baby shower where the couple both wore necklaces that read the name, "Paris." We can assume that they plan to call their daughter Paris.
At the end of the video, Susana met Maluma on stage and the crowd cheered for the happy couple. Susana left the stage and Maluma departed before thanking fans for their support.
Congratulations on the bundle of joy Maluma and Susana! We wish you all long lasting happiness!