Soccer Legend Peter Crouch's Kids Have Blossomed Before Our Eyes
Peter Crouch and Abbey Clancy have a growing family, complete with cute kids to boot. Here is everything we know about the family unit.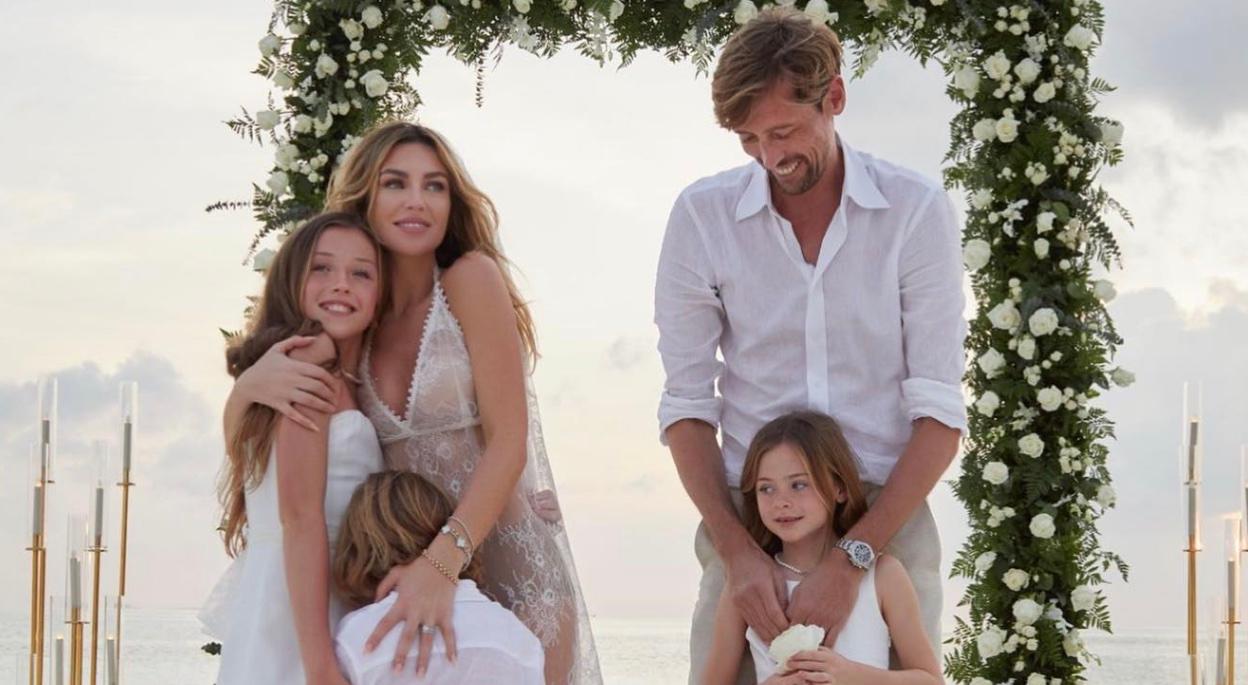 You may know Peter Crouch and Abbey Clancy for their illustrious careers and wildly good looks. The soccer legend and the model-TV star are proudly married and are also parents to four adorable kiddos.
Article continues below advertisement
The dynamic duo also host a podcast called The Therapy Crouch, where they've opened up about their unique approaches to parenting.Yep, they aren't afraid to get real with their fans and dish out some solid advice.
So, who are Peter and Abbey's kids?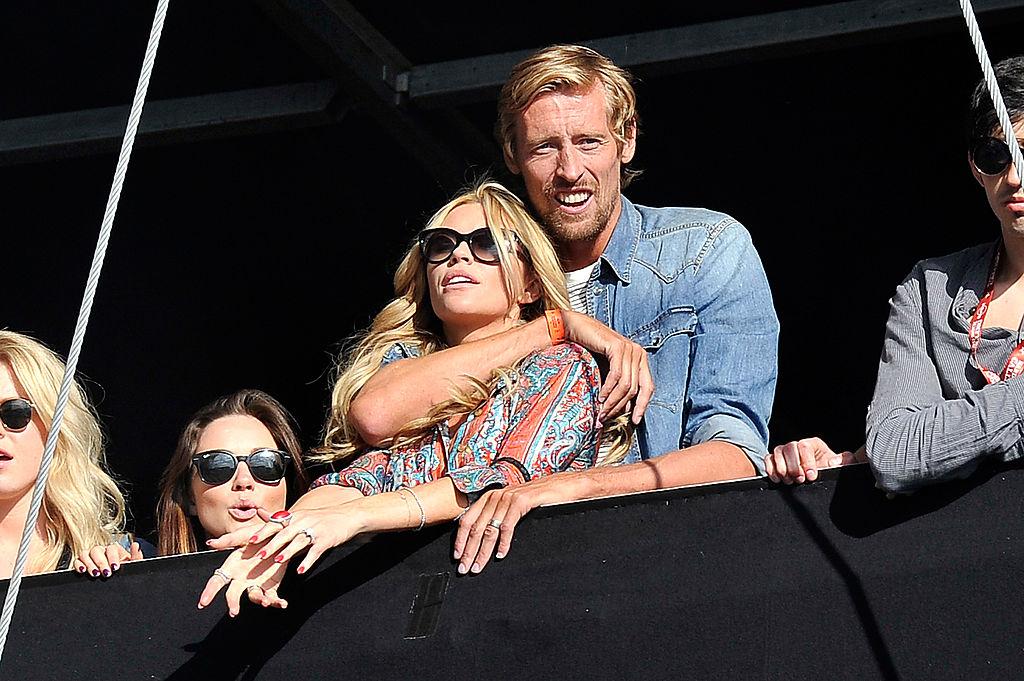 Article continues below advertisement
Who are Peter Crouch and Abbey Clancey's kids?
Peter and Abbey share four children. Sophia Ruby was born March 2011, followed by Liberty Rose in June 2015. Johnny came along in January 2018, while Jack joined the family in June 2019.
On a June 2023 episode of the couple's podcast, Abbey dropped the bombshell that their kids are basically immune to their attempts at discipline. (Insert collective gasp here.)
"My kids are so well behaved, but I think because we are so close with them, any form of discipline or rules, they just don't take a blind bit of notice to me," she said.
Article continues below advertisement
Peter then said, "I think the way you do it could be better. If you constantly shout or tell them off, they are going to end up not listening."
We would love to be a fly on the wall in this couple's home and observe the family's dynamic.
Article continues below advertisement
Here's what to know about Peter Crouch's wife, Abbey Clancy.
With her striking looks and impeccable fashion sense, Abbey, born Abigail Marie Clancy, has become a fashion icon. Born in Liverpool, England, Abbey first caught the attention of the masses when she became the runner-up of the reality TV show Britain's Next Top Model back in 2006.
She was also the winner of Season 11 of Strictly Come Dancing in 2013. These were two moments that kickstarted her rise to superstardom, and boy, did she take full advantage of it!
Abbey's name exudes elegance and style. The British model, television personality, and all-around stunning human being appears to be the kind of woman who effortlessly oozes charm and captivates hearts wherever she goes.
Article continues below advertisement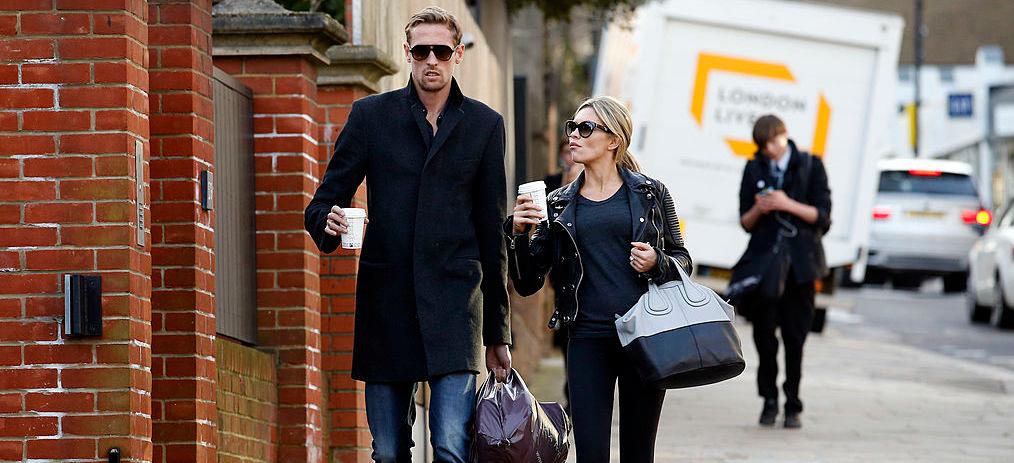 What is Peter Crouch's net worth? What about Abbey Clancey's net worth?
According to Celebrity Net Worth, Peter's net worth sits at $35 million, while Abbey's estimated net worth is about $3.4 million, reported the Sun.
Article continues below advertisement
It's no surprise Peter has amassed his fortune, considering his media gigs and his talents on the field. With a whopping 42 appearances for the England national team between 2005 to 2010, Peter was wildly successful during his scoring days, bagging an impressive 22 goals for his country.
Meanwhile, Abbey has her own self-titled modeling firm.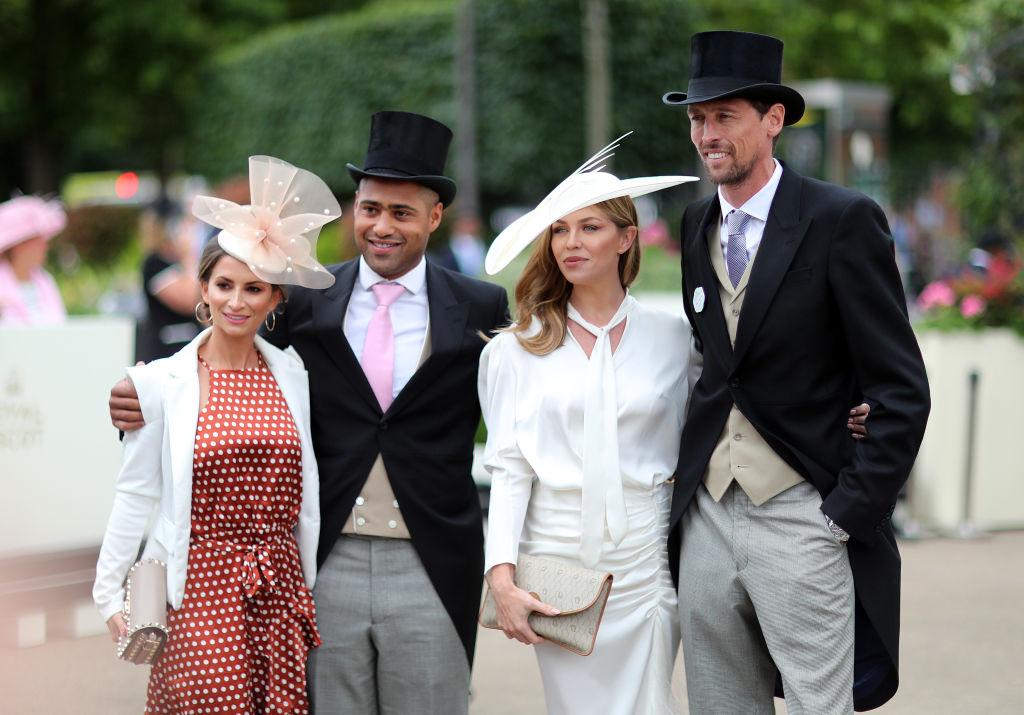 With their Midas touch, it seems like there's no stopping this entrepreneurial duo. They're constantly pushing boundaries and turning heads with their savvy financial moves. We can't help but wonder what other groundbreaking ventures they have up their sleeves. Only time will tell.