Beloved Horror Writer Peter Straub Has Died at 79 Years Old
Horror writer, novelist, and poet Peter Straub has died at the age of 79. What was his cause of death? Here's everything you need to know.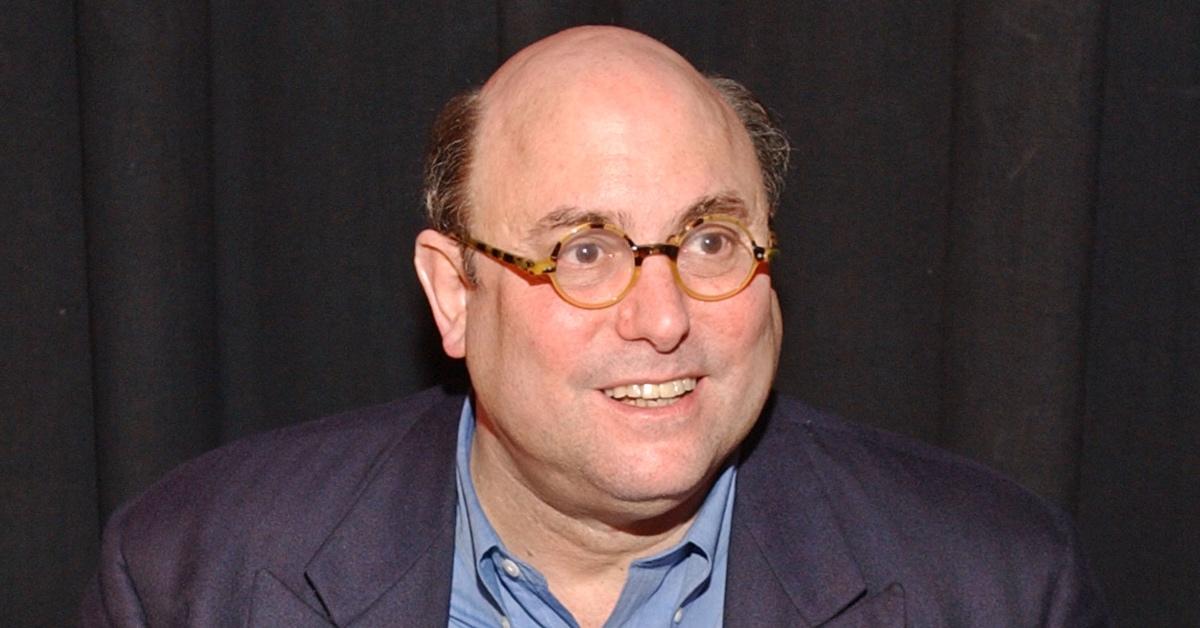 Horror, mystery, and supernatural novelist Peter Straub has recently died at the age of 79. His death was announced on Instagram by his daughter, Emma Straub, who is also a novelist. Peter's career spanned 40 years, and many of his writer friends are mourning his loss. What was Peter Straub's cause of death? Here's what we know.
Article continues below advertisement
What was Peter Straub's cause of death?
Peter's career beginnings started in poetry, and he was a noted fan of writers Henry James and John Ashbery. Although Peter may not have set out to write horror, it ultimately became his signature. After publishing two novels to limited success, his third novel, Julia, launched Peter into horror fame.
Article continues below advertisement
In 1996, Peter told The Milwaukee Journal-Sentinel, "Julia was a novel that involved what turned out to be a ghost, so it was a horror novel. I didn't know much about the field at that time. I just wanted very much to write a novel that would make money so I wouldn't have to get a job. With the first sentence, I felt this enormous relief. I felt at home right away."
Article continues below advertisement
Soon after the success of Julia, Peter continued to write horror novels. His following works, If You Could See Me Now and Ghost Story, caught the attention of another burgeoning horror writer of the 1970s — Stephen King. It was Peter who suggested the duo team up for a novel, and after reading an Advanced Reader Copy of Ghost Story to blurb, Stephen happily agreed to a collaboration. Their novel, The Talisman, was released in 1984, and the duo wrote a sequel called Black House in 2001.
Shortly after Peter's death, his wife Susan Straub confirmed to The New York Times that Peter died at Columbia University Irving Medical Center after complications from breaking his hip.
Article continues below advertisement
Following the announcement of Peter's death, friends and family wrote heartfelt messages about his impact on their lives. Stephen King tweeted, "It's a happy day for me because Fairy Tale is published. It's a sad day because my good friend and amazingly talented colleague and collaborator, Peter Straub, has passed away. Working with him was one of the great joys of my creative life."
Article continues below advertisement
Neil Gaiman, author of The Sandman graphic novel series and American Gods, also tweeted his regards: "Peter Straub, 1943-2022. One of the best writers I've read, one of the best friends I've known. Always kind, funny, irascible, brilliant. Once performed the Crow position in yoga, in a Milwaukee, WI men's room, because he was fearless and proud of his yoga. I'll miss you Peter."
Peter is survived by his wife, his daughter Emma Straub, his son Benjamin, his brother John, and three grandchildren. Recently, Emma wrote a novel called This Time Tomorrow about a woman struggling with the decline of her father's health. She has previously said, per The Cut, that the novel was partially inspired by her father suggesting she write about a woman visiting her father in the hospital and joking, "Which page do I die on?"