Peter Weber Needed 22 Stitches After His "Forehead Split Open" on 'The Bachelor'
Why did Peter Weber get stitches on 'The Bachelor'? The ABC reality show's lead got a gruesome injury from a golf cart. Details on what happened.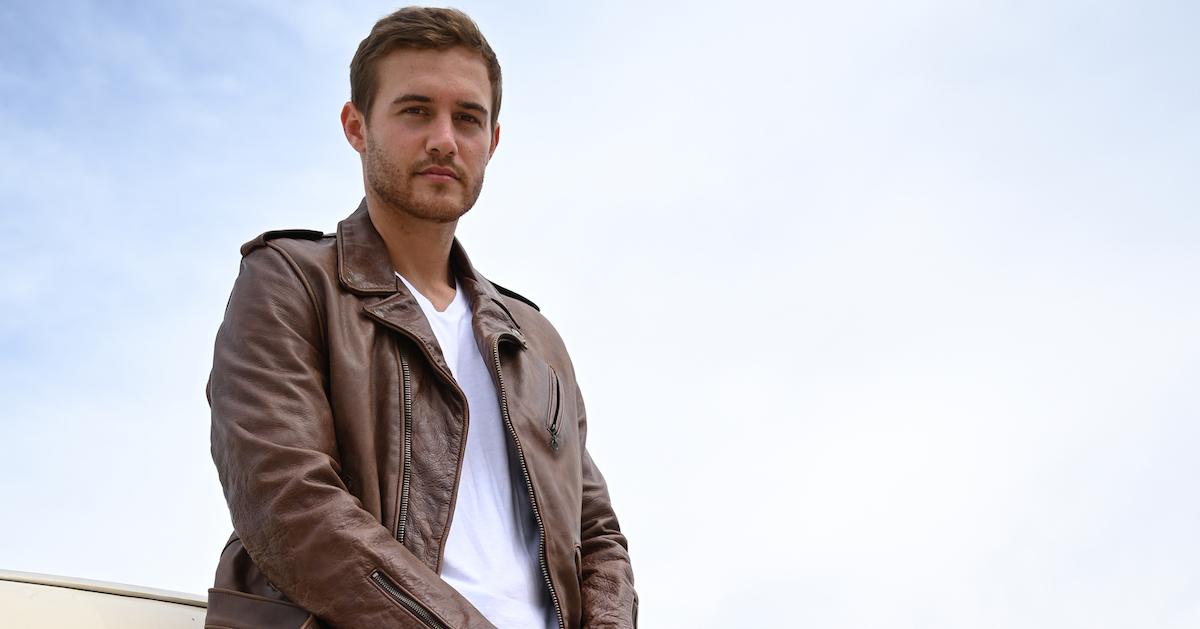 If all's fair in love and war, then for Bachelor Peter Weber, all's fair in love and golf cart mishaps. The pilot has the coveted lead role on Season 24 of the hit ABC reality competition, and a midseason injury threatened to derail production for the entire season.
Article continues below advertisement
On Peter's journey to find everlasting love (or, at the very least, to set himself up for a lucrative influencer career), we've seen him toy with whether to listen to his heart or his head, and his unresolved feelings over former Bachelorette Hannah Brown. But, once the cast heads to Costa Rica to continue said journey, things take an even more serious turn. After getting into an accident, Peter had to get stitches on his face, leading to an unprecedented storyline.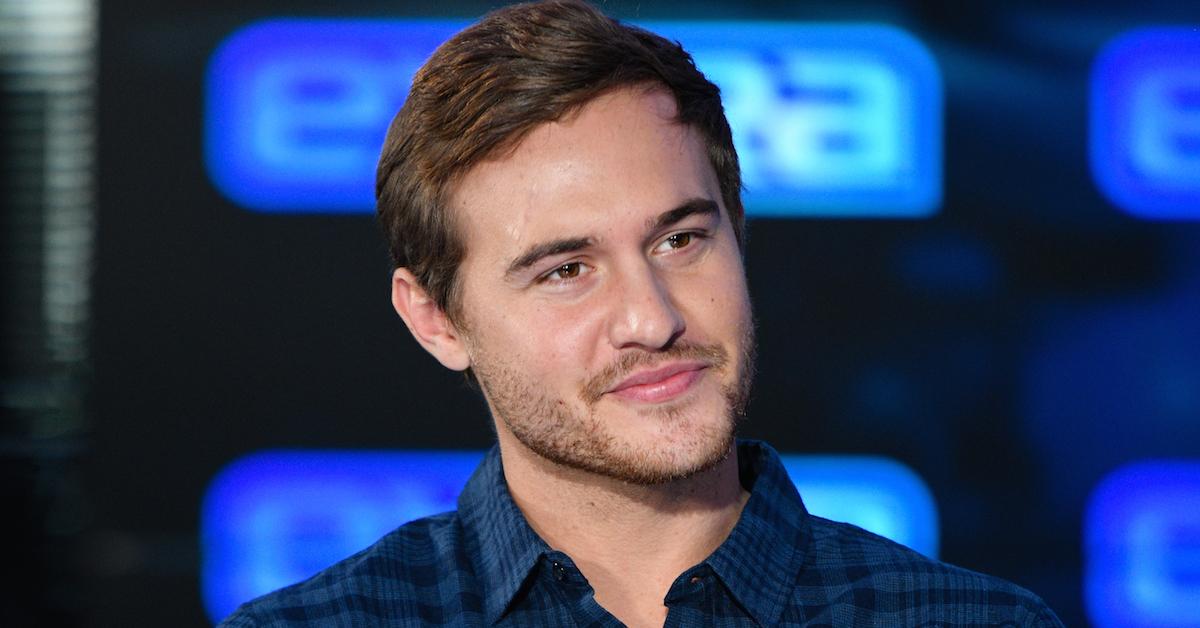 Article continues below advertisement
If you thought that Peter dealing with Aaliyah Benavidez's on-camera versus off-camera personality or Victoria Fuller's ex-boyfriend's country performance was going to be the most difficult part of his journey, then you were sorely mistaken. Why did Peter Weber get stitches on The Bachelor? Read on to find out the details of his injury, how it affected production, and if Peter still has a scar.
Why did Peter Weber get stitches?
Peter's journey to find love on The Bachelor didn't end without a few battle scars — both internally and externally. After visiting Cleveland as the first destination after the Bachelor Mansion in California, the cast and crew went to Costa Rica ahead of the next rose ceremony. Peter arrived ahead of the women, and while taking a golf cart around the island, he split open his forehead.
Article continues below advertisement
The intense injury happened during filming in October of 2019. While the circumstances surrounding his injury were a mystery at first, there are new details emerging about what exactly caused his accident.
Peter's face injury occurred when he was playing a round of golf while waiting for the women to arrive. The pilot apparently went to step on the golf cart, but missed his footing.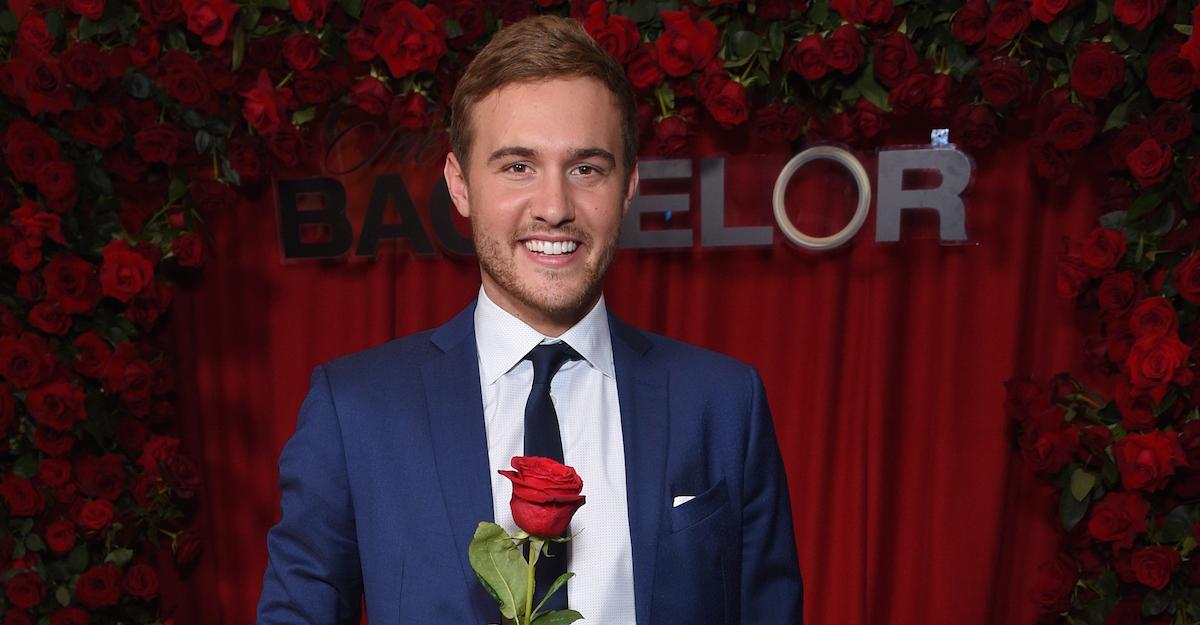 Article continues below advertisement
Peter later told Entertainment Tonight more of the details of what exactly went wrong during that fateful golf outing (warning: the details are gruesome).
"I just sat in the golf cart, banged my head, reacted and smashed the glass in my forehead," he said. It has been reported that the Bachelor was carrying two cocktail glasses at the time of his accident.
He was then taken to a hospital that was located several hours away. A plastic surgeon later operated on his face.
"There was a ton of blood," Peter said to the outlet. "It looked like a murder scene when it happened. It just started pouring out."
He said that the injury, despite reports, was more than just a cut.
"My forehead was literally split open," he said. The laceration caused him to need 22 stitches.
When he first hurt himself, Peter said that he had no idea just how serious the cut was.
Article continues below advertisement
"I was kind of, like, dazed. I didn't feel it at all, to be honest," Peter said. "My endorphins were just, like, firing, and everyone just rushes over and puts their hand on it. I ended up finding out later on how bad it was. I've seen the first picture and I was like, 'Oh my god. I'll never look the same again. The plastic surgeon, he took care of me. He did a good job."
According to reports, Peter will get the stitches out on the episode when the show heads to Chile.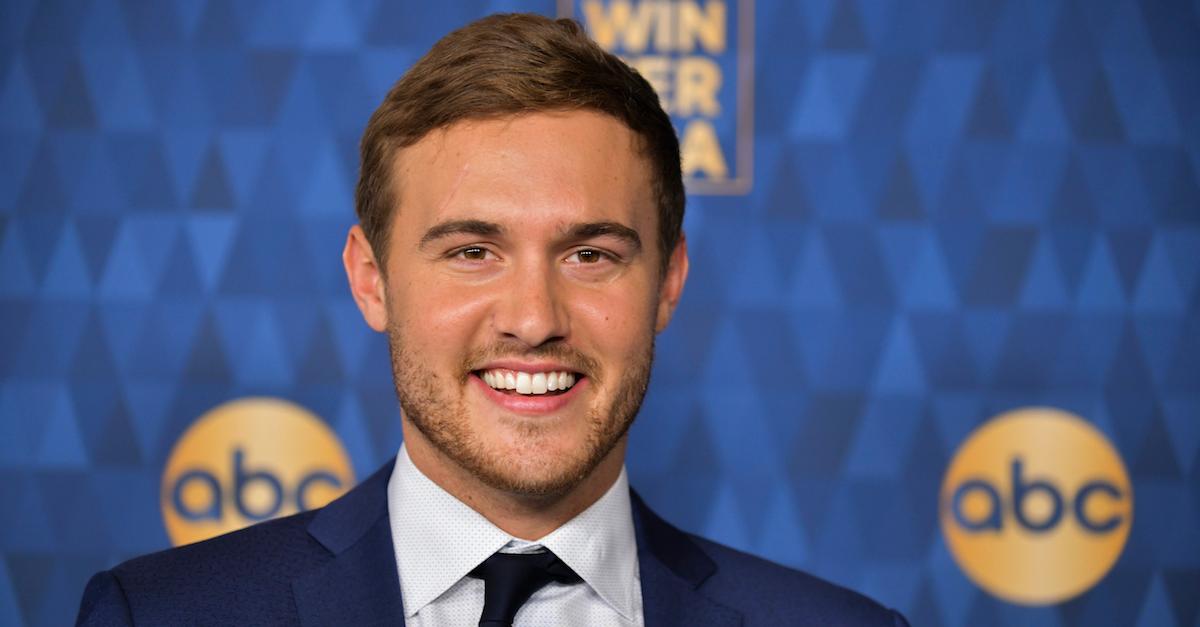 Article continues below advertisement
Peter's forehead injury actually helped him on 'The Bachelor.'
Though the injury and subsequent surgery did threaten to put a long pause on filming Peter's season, it ultimately did help him realize which women were there for the right reasons.
"It kind of does play a role in a little bit later on in the season. I'm not gonna spoil it, but it's actually kind of cool. The girls took care of me. They definitely kind of felt bad about it, but I wasn't gonna let this slow down my journey to find what I really wanted and it's all good," he said to Entertainment Tonight. "I got a battle scar now."
In the months since he got his stitches out, Peter has shown off his scar in photos. It sits above his right eyebrow.
Peter's flight to romance continues on The Bachelor. It airs on Mondays at 8 p.m. on ABC. There will be two episodes during the week of Feb. 3, with one episode airing during the show's regular slot, and another airing on Wednesday, Feb. 5 at 8 p.m.