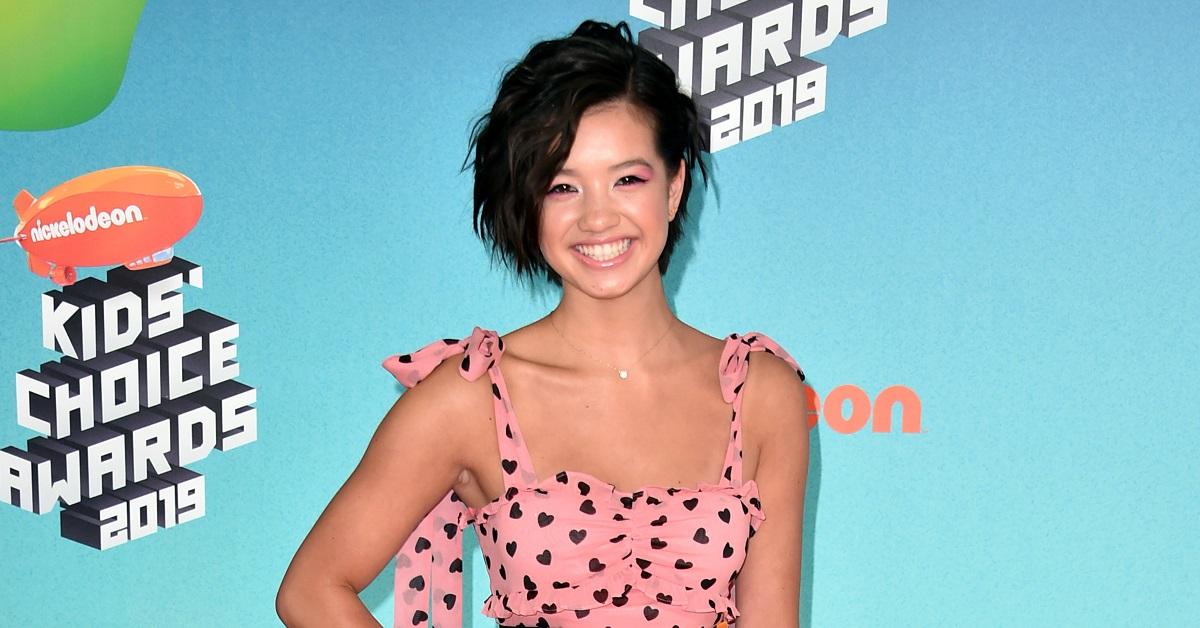 Peyton Elizabeth Lee Says She Connected With Her Character in New Show
Although she's only 16, Peyton Elizabeth Lee has already built a promising acting career as a Disney star. Her latest project, The Secret Society of Second-Born Royals, is set to hit Disney+ soon, and it has some asking questions about the young star's personal life. Although she's only 16, there are already plenty of people who are wondering who the actress is seeing romantically.
Article continues below advertisement
Who is Peyton Elizabeth Lee's 2020 boyfriend?
Although Peyton posts regularly about her co-stars and her upcoming projects, we don't know every detail of her personal life. There's speculation any time she posts a photo with a boy, and that speculation may be warranted. For now, though, it seems that the mystery of who she's dating will remain unsolved. Peyton is definitely friends with boys, as many teenage girls are, but it's hard to say for sure if she's dating one.
Article continues below advertisement
How did Peyton Elizabeth Lee become famous?
Peyton Elizabeth Lee first rose to prominence after she was cast as the lead character on the Disney Channel series Andi Mack. The series follows Andi and her two best friends as they attend middle school. It was also notable for being the first Disney Channel series to feature an openly gay main character, one of Andi's best friends. The show ran for three seasons, from 2017 to 2019.
Peyton began acting at the age of 10, and also had roles on Scandal and Shameless before landing the lead role in Andi Mack. She is half Chinese on her father's side, and her father was also an actor, which is why she entered the world of show business. Peyton also has an older sister and a younger brother.
Article continues below advertisement
What is 'Second-Born Royals' about?
Peyton's latest project, The Secret Society of Second-Born Royals, features her in the lead role. Peyton plays Sam, the second in line for the throne of Illyria. Sam is not very into the idea of being a royal, but discovers that, because she's second in line, she will be given a superpower and a chance to protect the world. In preparing for the role, Peyton said she found she had a lot in common with her character.
Article continues below advertisement
"Honestly, I connected with Sam a lot from the very beginning, from the very first time I read the script because we both have this natural instinct to want to do things ourselves and to be super independent," Peyton told Collider. "And I think that characteristic can be both good and bad, you know? It's great to be independent. It's great to want to do things by yourself, but in a sense, it sort of distances you from other people sometimes."
"And when you're not asking for help, when you're not pulling people into your life, you can feel alone," she continued. "So I think that's definitely something that I see in myself that I see in Sam, and that is both a great strength and can feel like a weakness depending on how you use it."