Here's the Heartbreaking Reason Phil Collins Can No Longer Play the Drums
Phil Collins sparked concern from fans during his last tour, when he performed sitting down. Keep reading to learn more about Phil Collins' illnesses.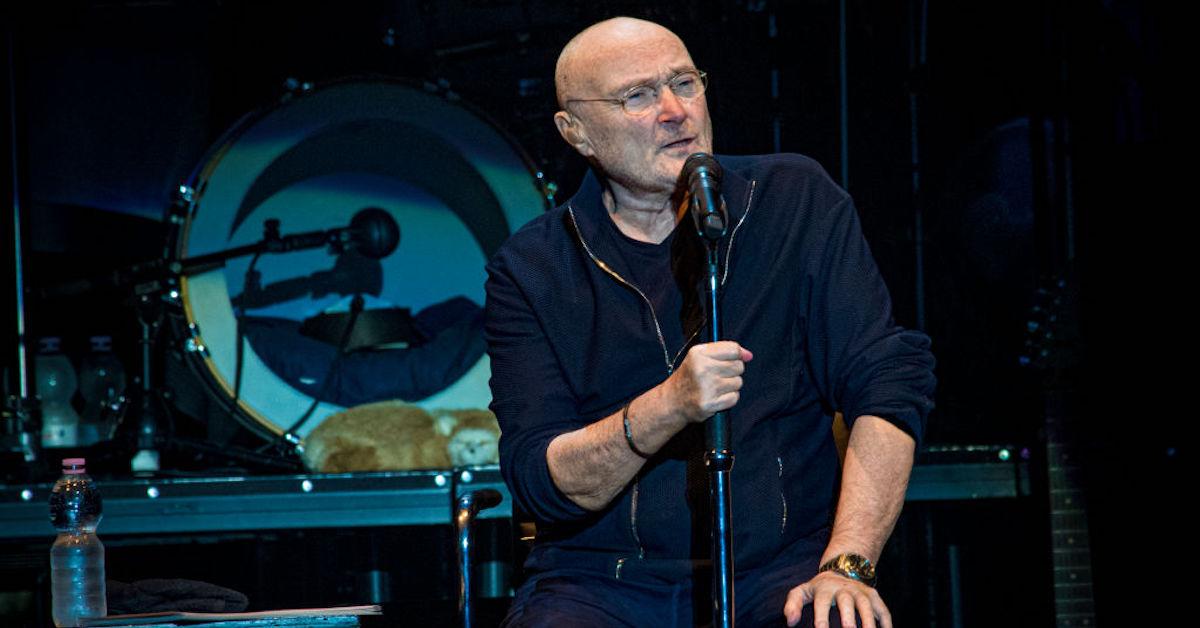 Legendary rock star Phil Collins sparked concern among fans during his last tour, when he was spotted being pushed in a wheelchair and then seen falling onstage during his Not Dead Yet Tour. Although he was alright after the incident, it forced Phil to reveal that he's spent the last decade battling a string of health struggles.
Article continues below advertisement
The '80s icon has had a spate of bad health since a spinal injury in 2007, which may soon leave the rocker unable to perform. But exactly what is the illness that Phil Collins has been battling? Keep scrolling to find out more about his inspiring story.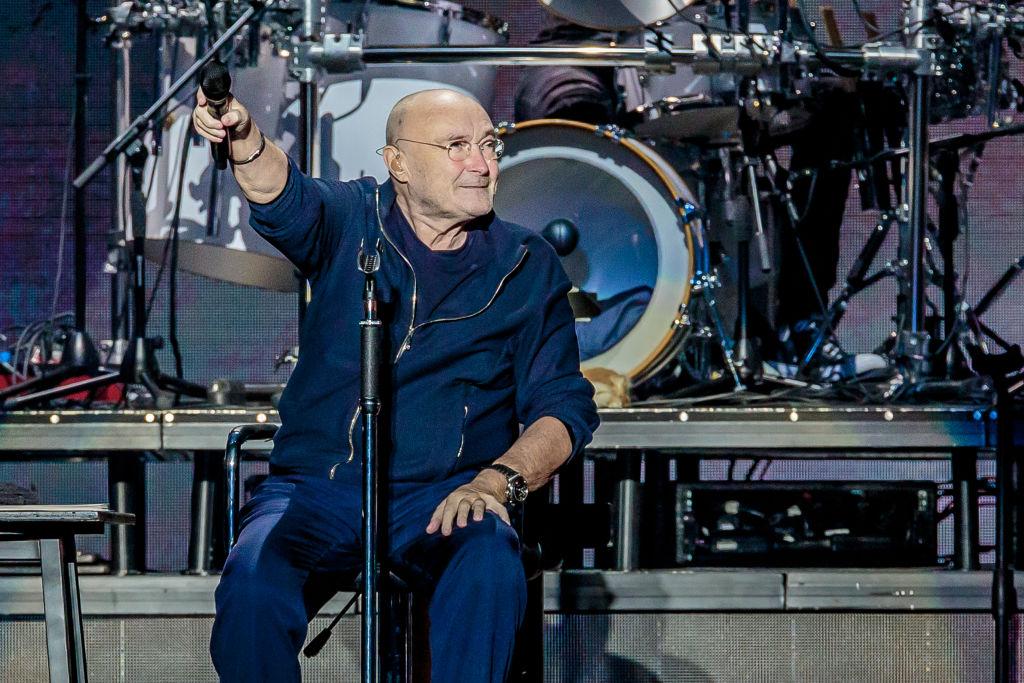 Article continues below advertisement
Phil Collins' health issues date back to 2007.
Phil's health issues started back in 2007, when he somehow dislocated a vertebrae in his neck while playing on the Genesis reunion tour. In a heartbreaking announcement to his fans, Phil said that the injury was probably the result of years of playing, and that it had gotten so painful that he often taped his drumsticks to his hands in order to play.
Phil also explained that despite a "successful operation on my neck, my hands still can't function normally. Maybe in a year or so it will change, but for now it is impossible for me to play drums or piano."
At the time, Phil insisted that he was fine with the situation, using the philosophical reasoning that "stuff happens in life." But unfortunately for Phil, his injury was just the beginning of his health battles.
Article continues below advertisement
Soon after his surgery, Phil separated from his then-wife Orianne, who, after giving birth to their second child, had been suffering from postnatal depression. Orianne said that her depression led to further misunderstandings and distance between the couple, and in 2008, they finalized their divorce.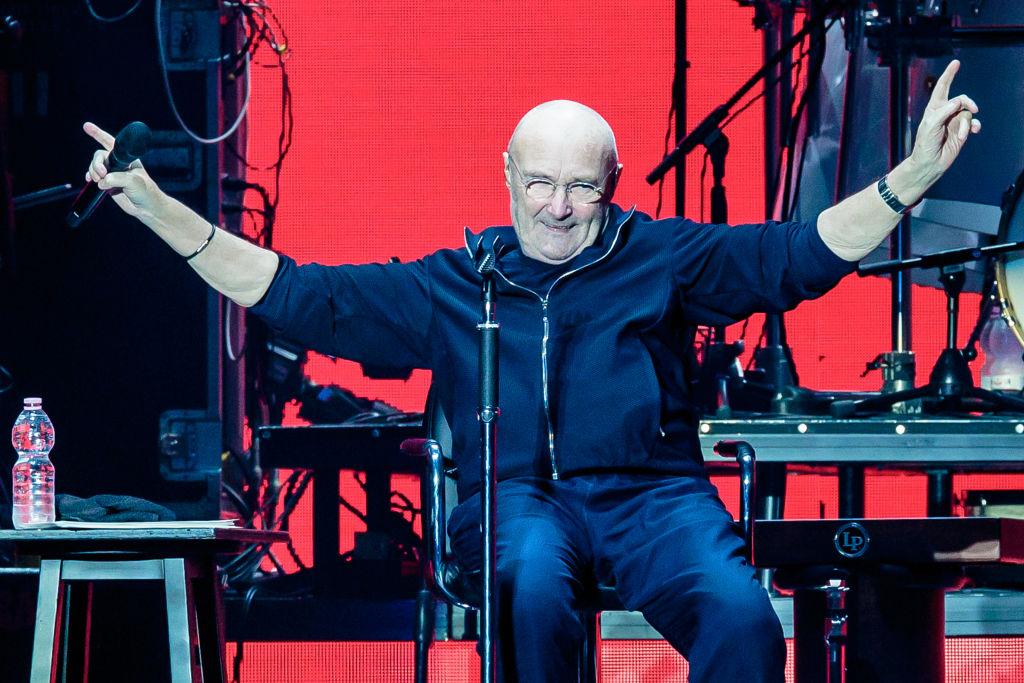 Article continues below advertisement
Bored and without Orianne and the children, Phil soon turned to alcohol to fill his days. While the rocker had managed to stay away from the trappings that so many other celebrities succumb to for his entire career, Phil quickly found himself drinking alone.
"Within months you're drinking vodka from the fridge in the morning and falling over in front of the kids, you know," he admitted. His drinking habits culminated in an emergency trip to the hospital in 2012, when he was diagnosed with acute pancreatitis.
Phil knew that if he wanted to continue living, he would need to stop drinking, which he managed to do for three years in 2013.
Article continues below advertisement
Thankfully, Phil overcame his drinking and after his recovery, he even reconciled with Orianne. He also decided to go back on tour, but with a couple of modifications to his usual band lineup. Previous surgeries to fix his spine had left him with eight screws in his back which had caused his left foot to go numb. This meant that he was no longer able to stand for long periods of time or use his feet to drum but, he reminded fans, "Don't worry, I can still sing."
Article continues below advertisement
So while Phil continues to belt out his iconic tunes in his still extremely powerful voice, his son Nicholas has taken over playing the drums at his dad's concerts. The two went on tour together for Phil's cheekily titled Not Dead Yet Tour, where Phil performed sitting down the whole time.
Although it was a very different style of performing than what he was used to, he was relieved when the response from fans was positive. "It means that people are focused on the music and I am too," he said. "So far it hasn't been a problem at all. It's been very positive, if anything."
Phil continues to sell out concerts and, despite some setbacks, shows no signs of slowing down.