That Cringy 'Pilgrim Harry' Styles Poster Continues to Haunt His Fans
Fans of Harry Styles are haunted by a photo of Harry that was included in his 'Fine Line' album in 2019. Here's what we know about 'Pilgrim Harry.'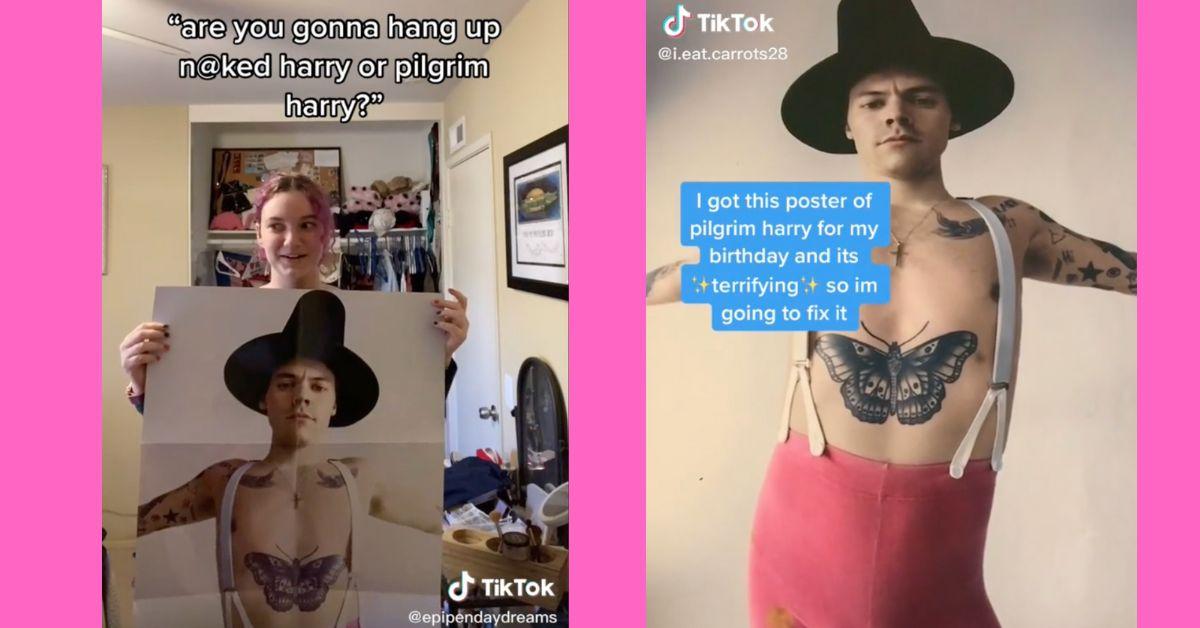 It's no secret that Harry Styles is a fashion icon. From elegant floor-length dresses to flashy sequined ensembles and trippy patterns, the former boy band member can rock just about anything.
Or at least that's what we thought until 2019 when he released his 'Fine Line' album.
Article continues below advertisement
While the 12-track album was undoubtedly amazing, there was one brow-raising image of Harry in the CD booklet that fans refused to look past. Those who purchased the vinyl also received that same Harry photo but as a giant collectible poster — an item that has since caused a lot of chatter.
You see, the outfit Harry was photographed in was just not very tasteful. And while his fans love him, this eclectic little number of his kind of gave everyone the spooks. Below, we discuss the worst of Harry Styles: Pilgrim Harry.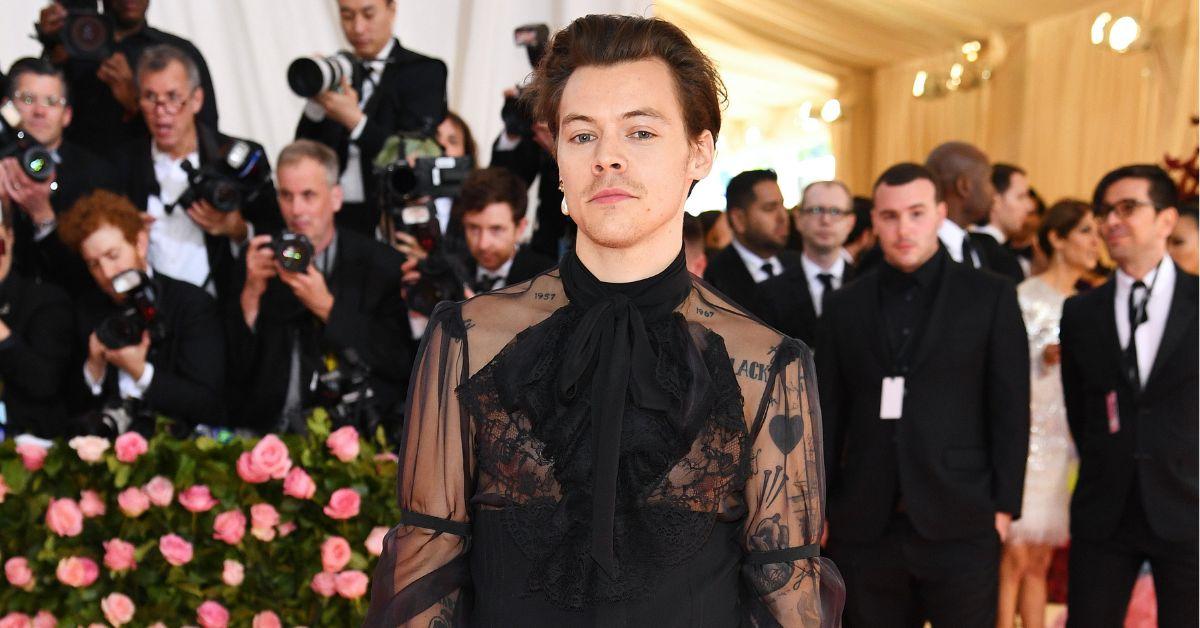 Article continues below advertisement
Who is 'Pilgrim Harry?'
'Pilgrim Harry' is what Harry Styles fans call the image of Harry that came included with 'Fine Line' album in 2019. In the photo, the British talent donned a long black top hat (similar to the ones that the Pilgrims wore in the 1600s) paired with white suspenders and pink spandex pants. His shirt is nowhere to be seen. Meanwhile, his iconic butterfly tattoo on his abdomen is on full display.
Article continues below advertisement
Many fans didn't know what to make of this photo. Everyone was confused. Here is this attractive man simultaneously (and poorly!) dressed for Halloween and Thanksgiving. Naturally, fans began referring to this photo of Harry as 'Pilgrim Harry.' And this nickname was by no means meant to be adoring.
An entry on Urban Dictionary defined Pilgrim Harry as, "The most disturbing image on the whole internet. Don't even dare look it up or you'll be scarred for life."
And while it's been a minute since "Fine Line" dropped and Pilgrim Harry was born, his fans are still not over it. Hop on Etsy and you'll find an assortment of merch incorporating Harry's tackiest look to date.
Article continues below advertisement
You'll also find content on TikTok about it. Below, one creator envisioned what Pilgrim Harry's mating sound.
Article continues below advertisement
Another user even tried to edit her Pilgrim Harry poster to make him look less terrifying.
To this day, Harry has never publicly commented on that particular outfit choice. He has also never been photographed in anything even remotely similar to that outfit since. Perhaps one day he will address this, but until then, we'll see you in our nightmares, Pilgrim Harry.