Get Ahead in the Game: PointCrow's Top Tips for Aspiring Streamers (EXCLUSIVE)
Before he was officially a winner of a Streamer Award, PointCrow (real name Eric Morino) shared his streaming tips exclusively with Distractify.
At the 2023 Streamer Awards, PointCrow took home the award for Best Speedrun Streamer. Eric Morino, the personality behind the popular Twitch and YouTube channels, has been creating content since 2019. Much of his early content revolved around The Legend of Zelda: Breath of the Wild, testing popular mods and finding new and creative ways to speedrun the game.
Article continues below advertisement
"I've always loved Zelda. It's one of the first game [franchises] that I've ever played," Eric told Distractify ahead of the Streamer Awards. He said he managed to avoid spoilers for the Switch game until he was able to stream it, sharing the experience of his first playthrough with his earliest audience.
Article continues below advertisement
Since those first streams in Janurary 2019, Eric has amassed more than 500,000 followers on Twitch and 1.5 million on YouTube, making him a common name in the streaming world. Of course, as most Twitch streamers have experienced, Eric has been asked more than once for his tips on how to start streaming.
"OK, so my number one tip and trick to start streaming is: don't. I don't want competition," he joked. "But in reality, it's incredibly fun. I think everyone should just give it a try."
If pursuing streaming (whether as a hobby or full-time) is something you'd like to try, Eric kindly shared his tips to get started with Distractify.
Article continues below advertisement
Tip 1: "Spend more time on you sh-t."
Marketing your content (and doing it well) is the key between streaming and making content and making content that will get views, Eric says.
"Spend more time on your sh-t," he says. "Spend more time on your thumbnails and titles. Dare I say more time than this time that you've actually spent on the video."
Though it's incredibly easy to put a quick thumbnail on a video you're excited about in an effort to get it out into the world faster, doing so can do more harm than help.
Article continues below advertisement
"You could make God's gift to videos. But if no one clicks on it, no one's gonna watch," Eric emphasizes. "[Ask yourself,] would you click on that [thumbnail]? Would your friends click on that? Would anybody ever click on that?"
If you don't think you would personally click on a video with the same thumbnail, even if it's from a channel you really love, then it may be time to go back to the drawing board with it.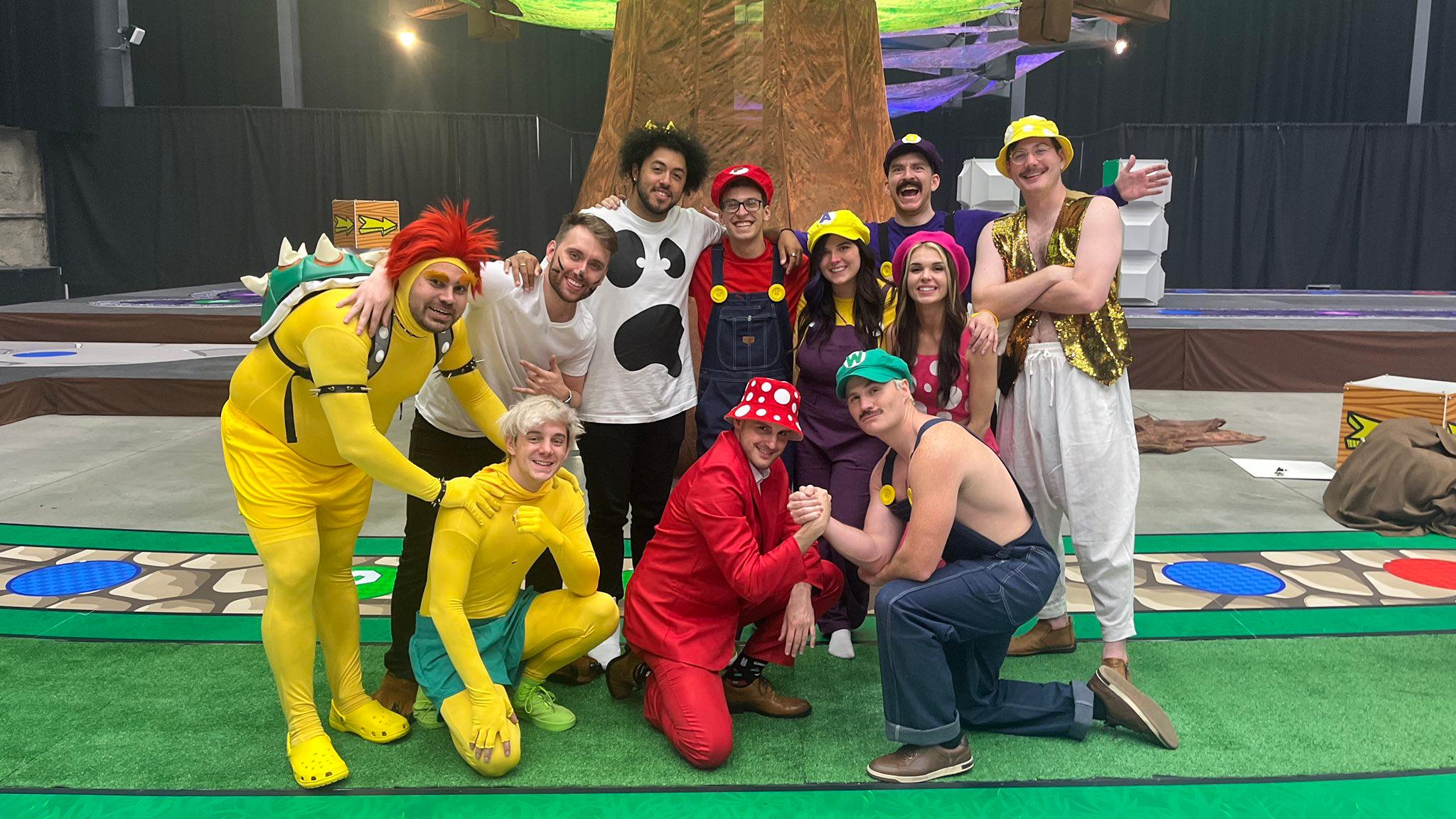 Article continues below advertisement
Tip 2: Promote more than you stream.
One mistake Eric says he sees a lot of new streamers make is that they go into the gig with the intent to stream often, hoping that by always streaming, they'll be able to bring in a decent following quickly.
"A lot of people are like, I'm all about that grind set. You know, I'm gonna stream 12 hours a day for five days a week, and then I'll get a huge following and everything," Eric says. "No, streaming has terrible discoverability in general."
Instead, Eric says he uses his own streams as recording sessions, which he then uses to create content for other platforms.
"You need to funnel people into your stream by creating content elsewhere," he says, suggesting new streamers utilize platforms like TikTok, YouTube Shorts, Instagram Reels, and even Reddit.
Article continues below advertisement
"You need to bring people to your stream from other places. You can't just stream — you need to spend less time streaming and more time creating content for everywhere else," Eric recommends.
Tip 3: You don't need top-of-the-line equipment to start streaming.
It's a misconception that you need some of the best streaming equipment to start streaming — but Eric emphasizes that that's not the case.
"You don't need a gamer setup. You don't need RGB lights everywhere," he says. "Hell, I mean some of my friends streamed without a computer case for a while."
Instead, start with the equipment you have and build from there, but the most important starting point is the personality you bring to your streams.