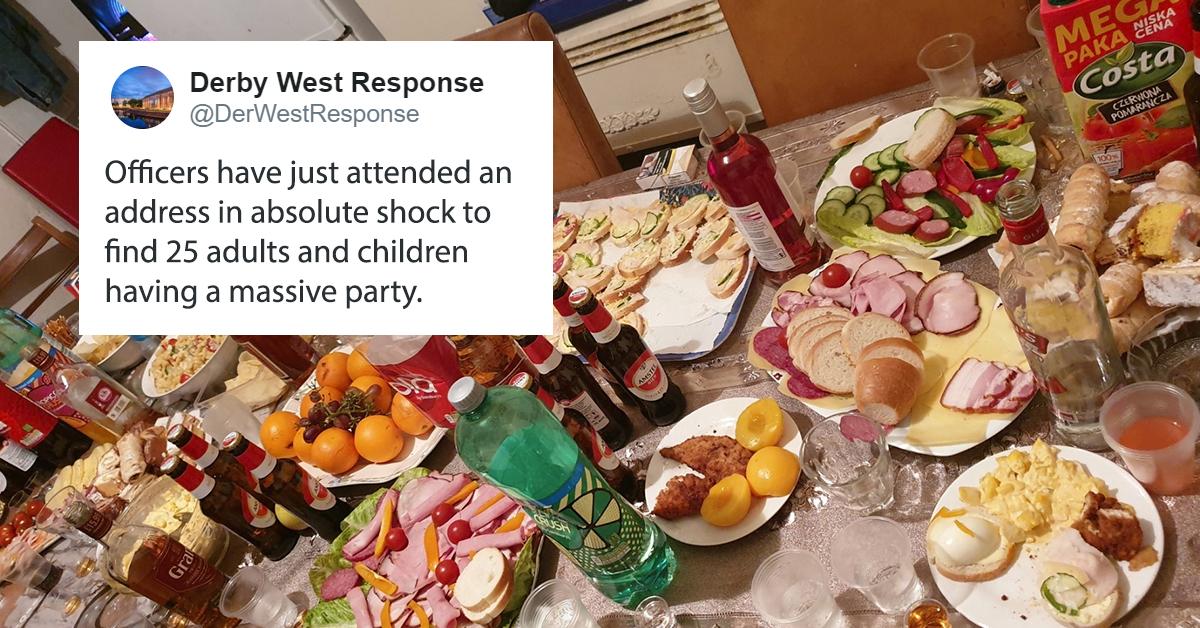 Police Officers in 'Absolute Shock' After Breaking Up 25-Person Karaoke Party Despite Coronavirus Lockdown
The United Kingdom is in a national lockdown after more coronavirus cases soared to over 19,000, along with 1,228 deaths. Police were given the power to enforce the lockdown after people continually flaunted government advice to avoid all but necessary social contact.
Article continues below advertisement
But some people are still ignoring the new measures. Police in Derbyshire were reportedly left in "absolute shock" after having to break up a "massive" karaoke party.
Officers were called to an address in Normanton, Derby, where they found 25 adults and children having a party despite social distancing guidelines. In a Twitter post, Derby West Response team explained:
Article continues below advertisement
"Group 1 Officers have just attended an address in absolute shock to find 25 adults and children having a massive party with speakers and karaoke. Everyone dispersed and hosts dealt with."
"It is clear people are still having complete disregard for the Government advice and rules."
Article continues below advertisement
The force told the Press Association that "strong words of advice" were given to those involved and no further action was taken after the group dispersed.
Unsurprisingly, people were shocked by the party. One user asked: "How are we going to 'get back to normal' if social gatherings like this are happening up and down the country?"
Article continues below advertisement
While another added: "Young people don't understand their low risk is still high risk for older people they may infect. The govt is responsible for explaining these things. The govt has failed."
Article continues below advertisement
And another user concluded: "Police need to fine homeowners then shame them on news. That might show others it's not acceptable & actual consequences of ignoring government advice/rules."
Article continues below advertisement
The best way to prevent contracting or spreading coronavirus is with thorough hand washing and social distancing. If you feel you may be experiencing symptoms of coronavirus, which include persistent cough (usually dry), fever, shortness of breath, and fatigue, please call your doctor before going to get tested. For comprehensive resources and updates, visit the CDC website. If you are experiencing anxiety about the virus, seek out mental health support from your provider or visit NAMI.org.