The North Yorkshire Police department found a very "distinctive silver ring" that they hoped to return to its owner. So they posted pictures of it on Facebook along with an explanation, figuring it would be the best way to get in touch with the person who'd lost it.
Article continues below advertisement
What they didn't figure is that the ring was actually a replica of the One Ring to Rule Them All from Lord of the Rings and that their post would spark hundreds of hilarious comments about the story behind the ring. It may seem like a joke, but the North Yorkshire Police really didn't know the ring was engraved with the Black Speech of Mordor.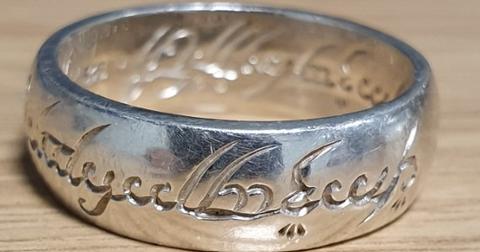 Article continues below advertisement
"Officers in York are trying to locate the owner of a distinctive silver ring and are appealing to the public for their help," the Facebook post reads.
"The ring was recovered with property which had been stolen in a house burglary in York in February 2019. Sadly despite their efforts, officers have been unable to trace the ring back to its rightful owner.
"Detective Constable Pete Wilson, from York Investigation Hub said:
Unfortunately we haven't been able to find the owner of the ring and return it to them. As it is such a distinctive piece of jewelery, we're hoping that someone will recognize the markings and be able to tell us who it rightfully belongs to, as I'm sure someone, somewhere is missing it."
Article continues below advertisement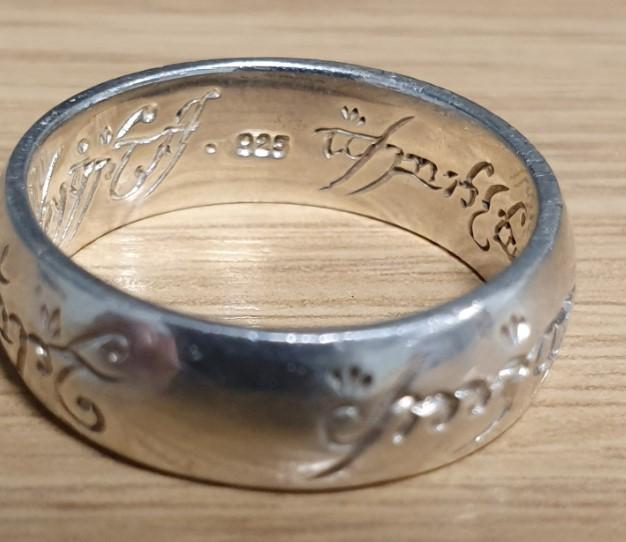 They really made sure to capture the ring from all angles. And it seems like a joke, like they must have known where the ring is from, but they apparently didn't! The post then goes on to provide contact information for anyone who knows anything about the ring.
Article continues below advertisement
Well, the post went completely viral. There are now 35,000 comments on it, and most of them are jokes about Lord of the Rings. You really love to see it.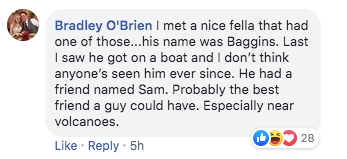 Article continues below advertisement

People simply couldn't help themselves. "That ring's OK," one person wrote. "It's a pretty nice ring. I really like the ring. I wonder where I could get one. I must have that ring." Commenters were turning into Gollum left and right.
Even another local police department got in on the fun...
Article continues below advertisement