'Love & Hip Hop Atlanta' Star Pooh Hicks and Her Husband Had an Intimate Relationship With Costar Karlie Redd
Get the details on 'Love & Hip Hop Atlanta' star Pooh Hicks' relationship with husband Hiriam and Karlie Redd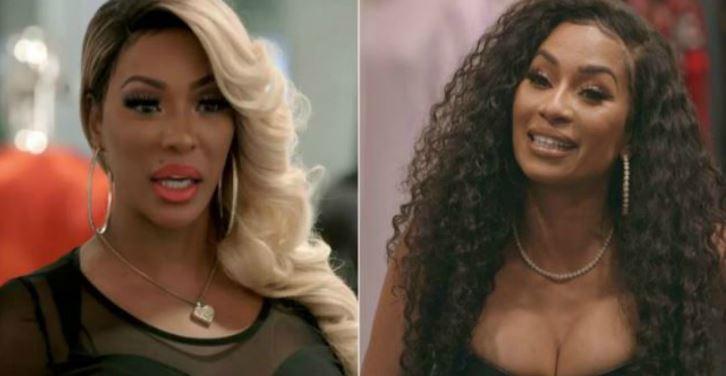 The latest episode of Love & Hip Hop Atlanta was not short on drama. In an explosive confrontation between Karlie Redd and Pooh Hicks, fans learned that the former friends had a threesome with Pooh's husband. We couldn't keep our eyes off the screen as Pooh confronted Karlie at her store to ask why she wasn't invited to her engagement party. The VH1 reality star called Pooh a "clout chaser," and the argument quickly escalated.
Article continues below advertisement
Pooh reminded her former friend that she used to participate in threesomes with her husband, music mogul Hiriam Hicks. According to the Atlanta-based star, the couple have an open marriage and will bring others into their bedroom activities.
"Me and my husband is sexually adventurous together, and Karlie you know you done explore with us plenty of times [sic]," Pooh tells the camera in a one-on-one interview.
The explosive argument certainly left fans reeling!
"I don't know why Karlie is ashamed of it. I guess her new man is not down with the program, so she gotta lie to him and make him think that she's a good girl, which we all know that's a lie," she continues.
Article continues below advertisement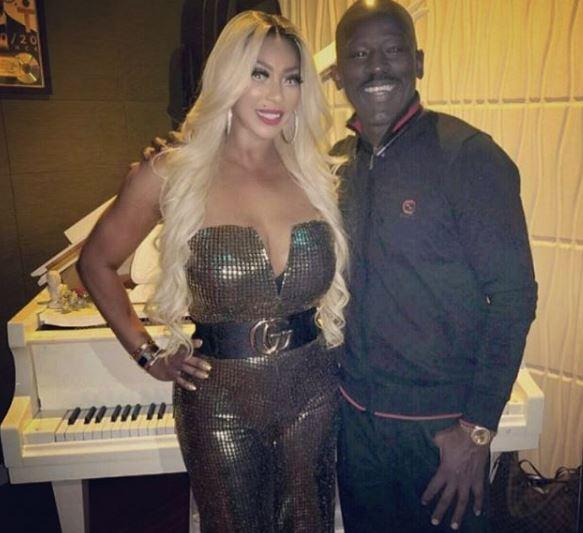 So, who is Pooh's husband Hiriam Hicks? 
Aside from enjoying adventurous romps in the bedroom with his wife's reality television co-stars, Hiriam works in the music industry. He is the former president of Island Black Music and helped to build the careers of Bell Biv Devoe, New Edition, and TLC.
Article continues below advertisement
However, the music mogul's career is not without controversy. In 2017, R&B star Stephanie Mills ended her business relationship with the him after the two reportedly had financial discrepancies.
"I decided to come forward to share this because I want to empower other artists to pay attention to their business affairs," she told the New York Daily News. Hiriam denied the accusations telling the outlet via email, "Your information is incorrect. Ms. Mills and I have an ongoing working relationship."
Article continues below advertisement
 Why You Need to Follow Pooh Hicks on Instagram: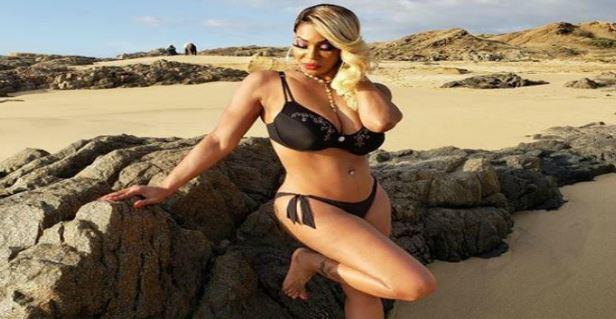 Article continues below advertisement
Pooh is not shy when it comes to showing off her lavish lifestyle on social media... or stirring the pot. The reality star's latest post is a clip from the argument with Karlie, which she captioned, "You are going to hear and see things that you never heard or saw before on tune in every Monday. @IamKarlieRedd is a big ass liar she cannot keep a man long enough for anyone to touch on him."
Besides clapping back at Instagram haters and furthering on-screen feuds, Pooh is a successful businesswoman.
According to her Instagram, the blonde beauty is a model and Atlanta socialite. She is also the CEO of Artist Factory Studio, which is an "Atlanta based production facility for gifted artists, writers, producers, sound engineers, designers, & dance enthusiasts."
Article continues below advertisement
Catch all of the drama on the latest episodes of Love & Hip Hop Atlanta on Mondays at 8 p.m. on VH1.