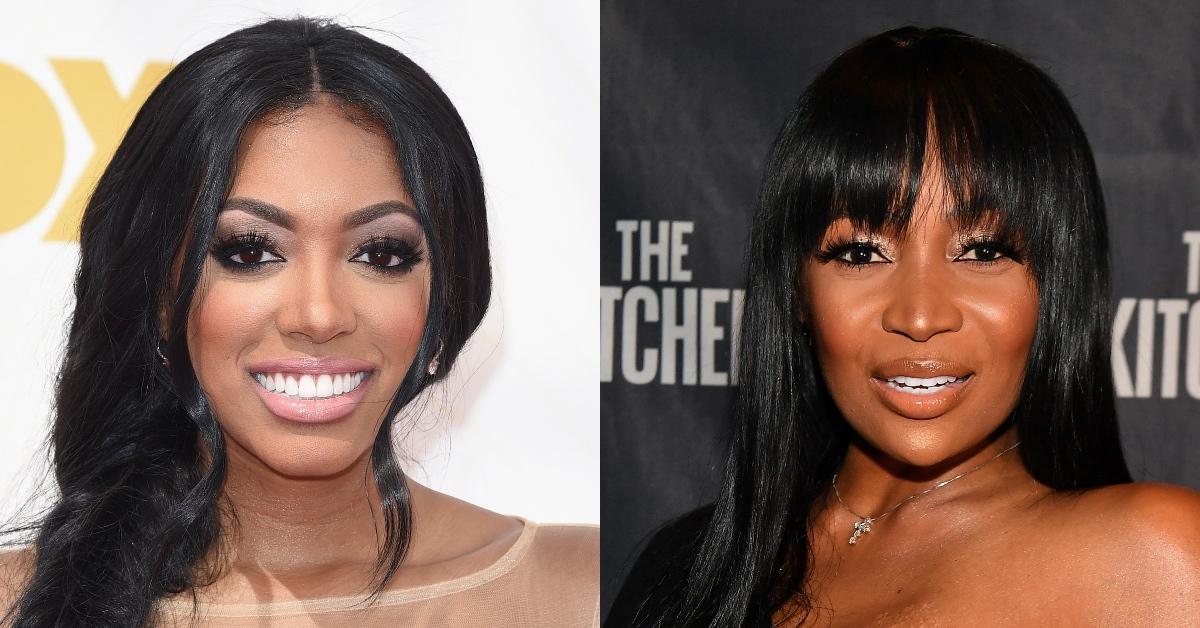 'The Real Housewives of Atlanta' Stars Porsha Williams and Marlo Hampton Have Beef
Another day, another beef on The Real Housewives of Atlanta to unpack. If you're an avid viewer of the Bravo hit show, you know that the ladies will keep you entertained with their funny antics, lavish vacations, and drama-filled storylines. And while this season has taken fans by surprise since Kenya Moore and Marlo Hampton have buried the hatchet and fixed their issues, it has shifted the dynamic of the Season 13 storyline.
Article continues below advertisement
With that in mind, it's no surprise that Porsha Williams and Marlo are in the middle of a feud. Since it seems to Porsha that Marlo is siding with Kenya about what went down with the Strippergate situation, things have been tense between the two. But of course, there are so many levels to the situation.
Keep reading to get the 4-1-1 as to why Porsha and Marlo are butting heads.
Porsha is upset that Marlo tweeted the hashtag #ItWasntMe in regards to the stripper rumors.
One thing you can always count on with the cast of The Real Housewives of Atlanta is to serve up the drama on a silver platter. While the ladies recently went on vacation to South Carolina and hosted a bachelorette party for Cynthia Bailey, things got a bit explicit once the cameras were turned off.
Article continues below advertisement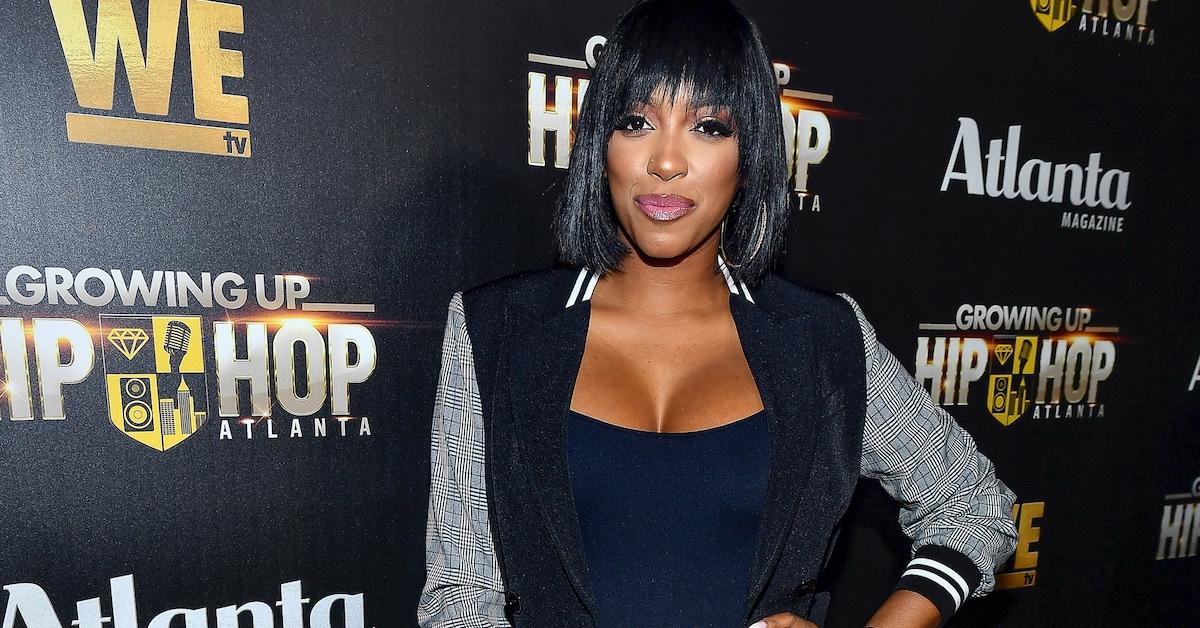 The party got a bit steamy once Bolo — a stripper that Kandi Burruss was familiar with — performed for the ladies. Some of the women were grinding on Bolo and throwing money at him.
Article continues below advertisement
On the show, Kenya said that things took a turn as Bolo kept partying with the ladies long after his performance and allegedly engaged in a threesome with two of the cast members.
"I heard a lot and other people heard a lot, very specific things," she said. "Very specific things and very specific voices."
Article continues below advertisement
Kenya appears to believe that the two women involved in the sexual encounter were Porsha and Tanya Sam.
Since the news has been making headlines, many of the women wanted to clear their names of possibly being involved in the situation. It ultimately lead to Marlo, Kenya, and LaToya Ali tweeting the hashtag #ItWasntMe.
Of course, this naturally upset Porsha since Kenya already said that she heard her and another woman allegedly having a sexual encounter with Bolo. And by Marlo tweeting the hashtag, it rubbed her the wrong way.
Article continues below advertisement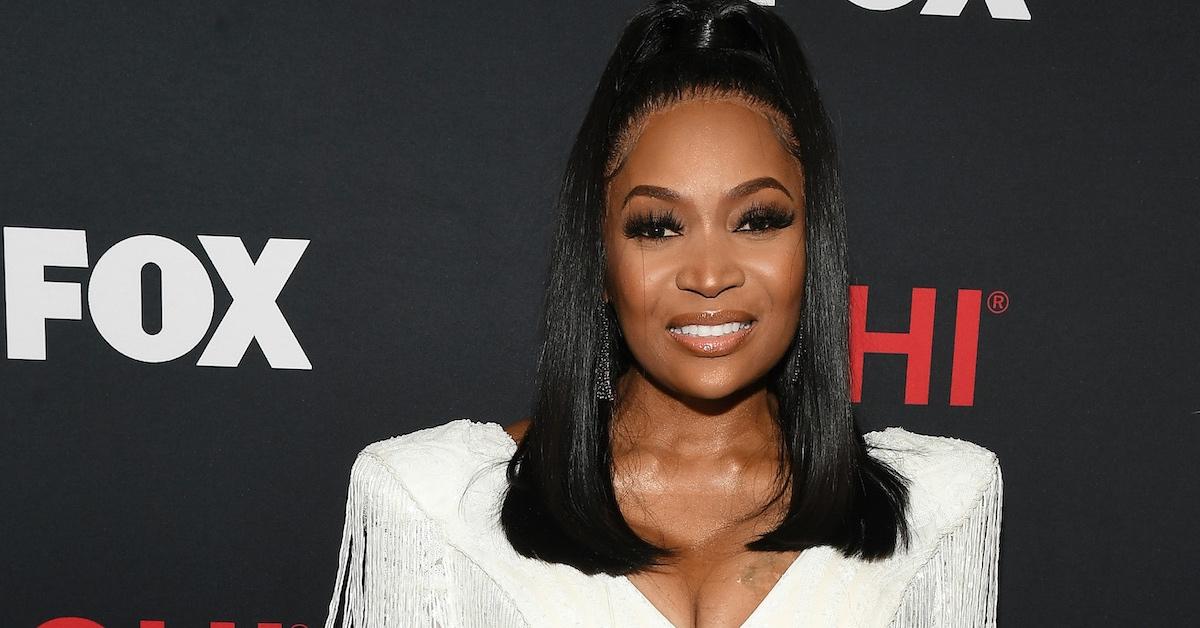 Marlo claims that she needed to clear her name because her nephew was privy to the headlines.
There's no denying that the ladies of The Real Housewives of Atlanta know how to have a good time. And while all is fair in letting your hair down and getting a bit wild with the crew, sometimes steps need to be taken to clear your name of any scandal. And that's the tune that Marlo is singing.
Article continues below advertisement
In a recent tweet, Marlo was very vocal about why she took the stance of tweeting the hashtag #ItWasntMe. She explained that she had to clear her name since her teenage nephew that lives with her can easily get access to the headlines.
Article continues below advertisement
While most people can understand where Marlo is coming from, Porsha is convinced that she's being used by Kenya.
In a recent episode of the RHOA After Show, Porsha explained that "Marlo was quick to clear up a rumor, but not other rumors that Kenya made about her."
In case you missed it, Kenya once accused Marlo of being involved with prostitution and sleeping with men for money.
While both ladies have said awful things about one another when they were feuding, Kenya and Marlo have decided to move forward and leave the past in the past.
Article continues below advertisement
However, Porsha believes that since Marlo and Kenya are friends again, Kenya is using her to "turn on her."
It's not news that the ladies typically get into little spats on the show. And if Marlo and Kenya can rebuild their friendship, anything is possible for Porsha and Marlo.
RHOA airs Sundays at 8 p.m. ET on Bravo.