'Fortnite' Is Using in-Game Porta-Potties for an Unusual Purpose
Want to find all of the porta-potty locations in 'Fortnite'? We've got your back so you'll be bathroom-teleporting in no time at all.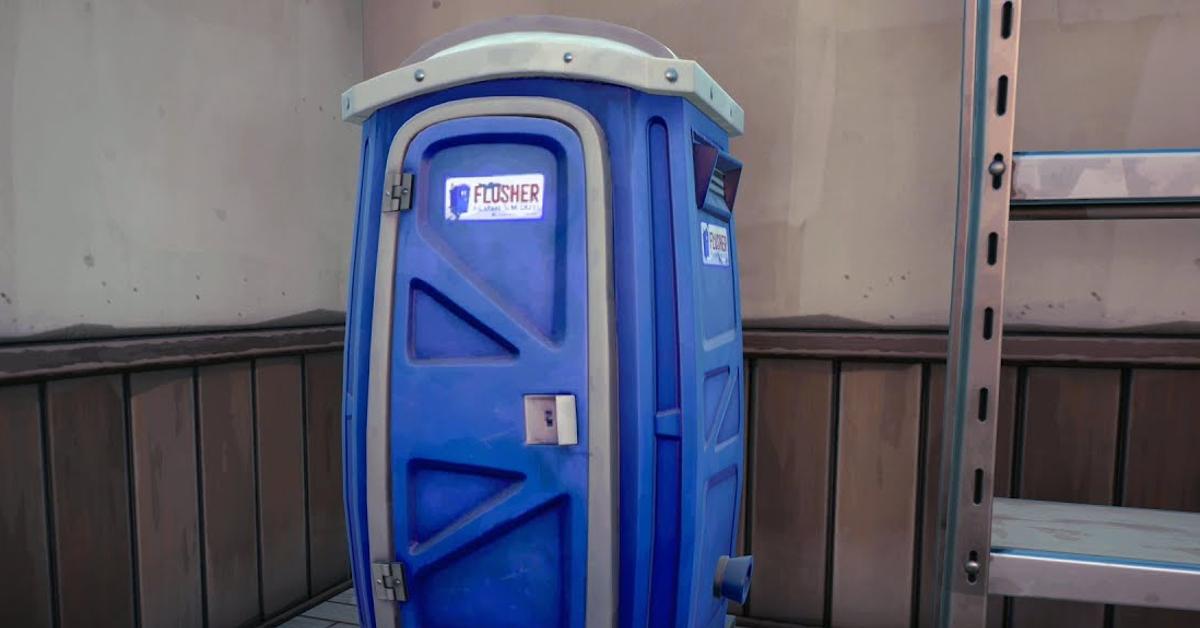 When it comes to quick travel, different video games handle the phenomenon differently, but the general idea is the same: Your character, avatar, or party approaches a portal that magically takes them to other locations in the game. Fortnite has decided to go about its teleportation mechanism a bit differently, by having characters zip through the island through porta-potties.
Article continues below advertisement
Where are the porta-potty locations in 'Fortnite'?
Fortnite is all about how many challenges you can complete in order to rack up that sweet, sweet XP. Part of Season 7 Week 3's Battle Pass quests is asking users to go out and travel between the porta-potties. Here's all you need to do to get that done: Simply step inside one of the porta-potties and voila, you'll have completed the mission.
Wait, that sounds too simple – right?
Well, it is, because you have to make sure that you're going into a porta-potty that actually leads to another location. Some of the porta-potties in the game are only there as environmental fixtures to be used as covers, or as actual bathrooms for your avatar.
Article continues below advertisement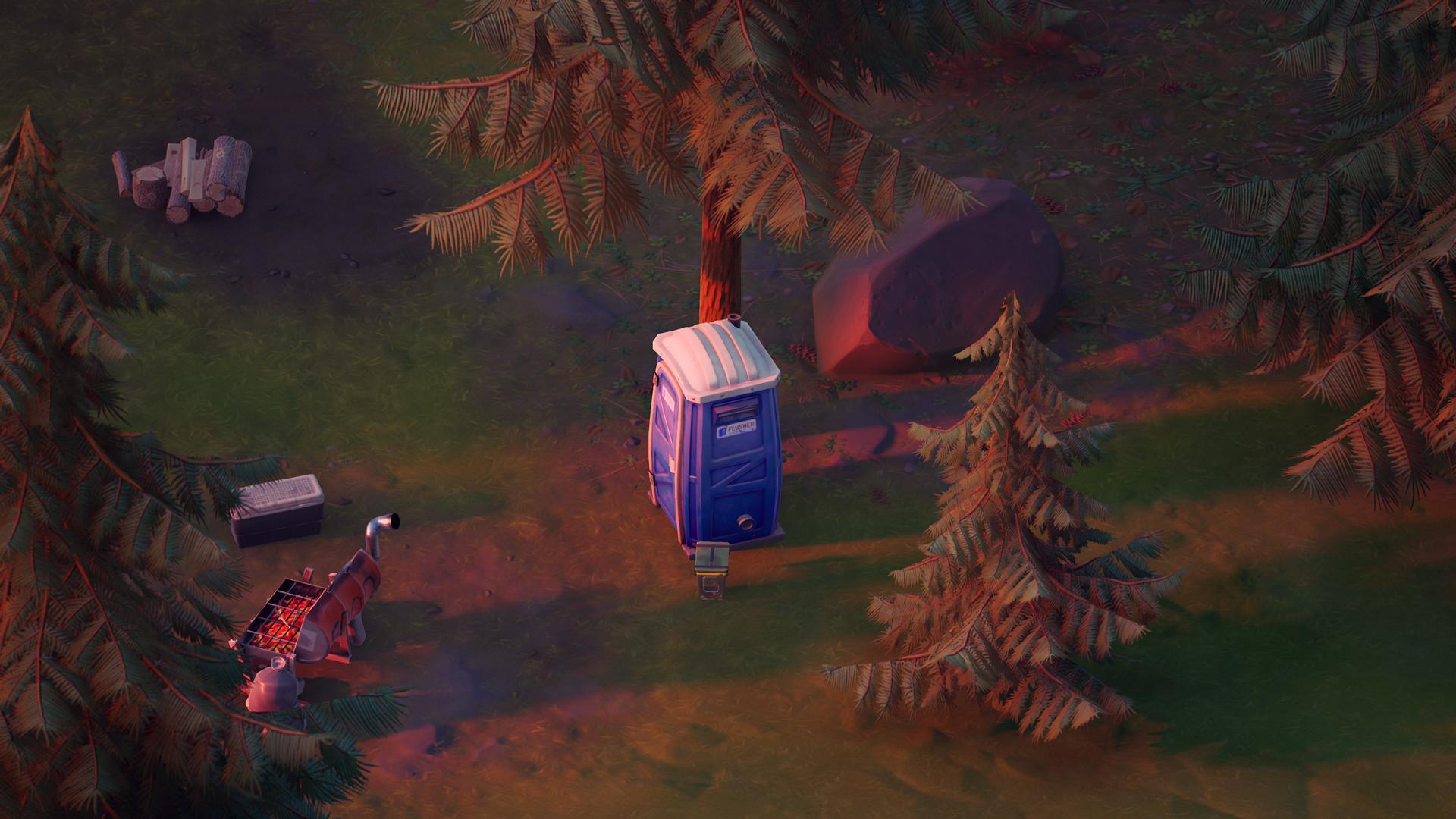 Here's a porta-potty map for 'Fortnite' Season 7 Week 3.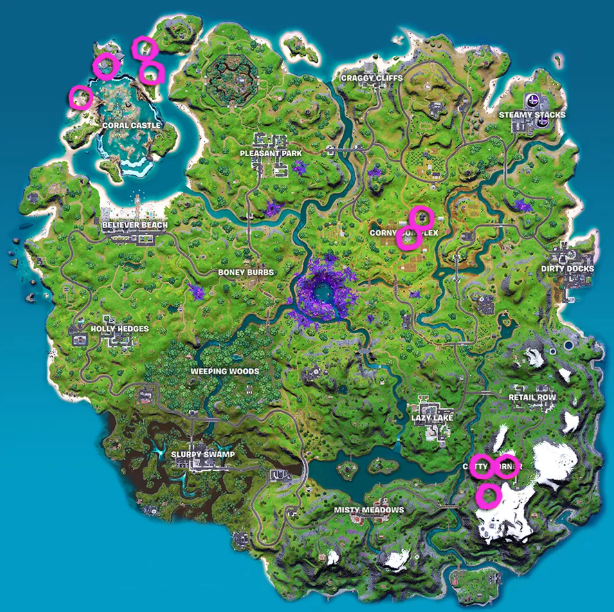 Article continues below advertisement
Check the map above to see the porta-potties in all of their lavatorial glory. Here's some further context on where to exactly find them, if you're not much of a map person. Four porta-potties are located on the northern outskirts of the Coral Castle. Two are in Corny Complex, and three are in Catty Corner.
After traveling through one of these porta-potties, you'll net yourself a whopping 30,000 experience points. Not too bad for a fairly straightforward and easy challenge.
Why am I not seeing the porta-potty challenge in 'Fortnite'?
There are some stipulations before you start counting your XP like Smaug lusting over gold. You'll need to have finished in the Top 10 of a match at least once. If you're having trouble doing that, then maybe you could use a little bit of help at sucking less.
Article continues below advertisement
You'll definitely need to up your skills if you're playing 'Fortnite' on Pro 100 mode.
Pro 100 is part of the game's Cosmic Summer Challenges and is a limited-time mode map that's just right for skirmishes between two and 16 players. Expect the combat to be up close and personal in this mode too, so if your gameplay centers around more creative ways of tackling opponents and guerilla warfare, then it sounds like you'll need to adjust strategies for Pro 100.
Article continues below advertisement
The main difference between this mode and, let's say, Battle Royale is that gamers aren't going to get rewarded for building or focusing on teams. Instead, the accuracy of your shots, your kill-to-death ratio, and overall badassery at virtual combat will net you experience points.
Article continues below advertisement
What's the 'Fortnite' Pro 100 mode code?
If you wanted to test yourself against other players in the LTM, then you'll need to punch in the following code: 3424-1388-0947. In case you want more detailed step-by-step instructions because you're not super familiar with the title's Creative Mode, here you go:
Select "Creative" after starting up Fortnite.
Hit "Change."
Hit "Play."
Pick "Island Code" and then hit enter.
Type in code: 3424-1388-0947, then "Launch," and voila, you'll be in a Pro 100 Mode LTM.
Pro 100 comes with its own unique set of challenges, too. There are a total of 70,000 experience points you can gain from completing the following:
Deal damage to opponents with a rocket launcher (20,000 XP).
Spend coins so you can buy items at the vending machine (20,000 XP).
Revive Teammates (30,000 XP).
Happy playing!