"Good Luck, Guy" — Pregnant Woman Yells at Husband for Revealing Baby's Gender First
A woman reprimanded her husband for accidentally revealing their baby's gender at their gender reveal party. The act sparked plenty of online debates.
At some point, when none of us were looking, gender reveals became a thing. As someone born in the '90s and grew up with Myspace and the early days of Facebook, I honestly don't remember extravagant parties where a couple gathers their family and friends to find out their baby's gender being the "norm."
However, these days, it almost seems out of the ordinary not to have a gender reveal party.
Article continues below advertisement
Many folks prefer to have the party and want to document the actual reveal for their virtual loved ones to see.
This was one woman and her husband's plan, as they posted their gender reveal on TikTok. However, while they planned the reveal to the T, the mom-to-be became furious over a tiny mistake on her hubby's end.
Keep scrolling to see what happened!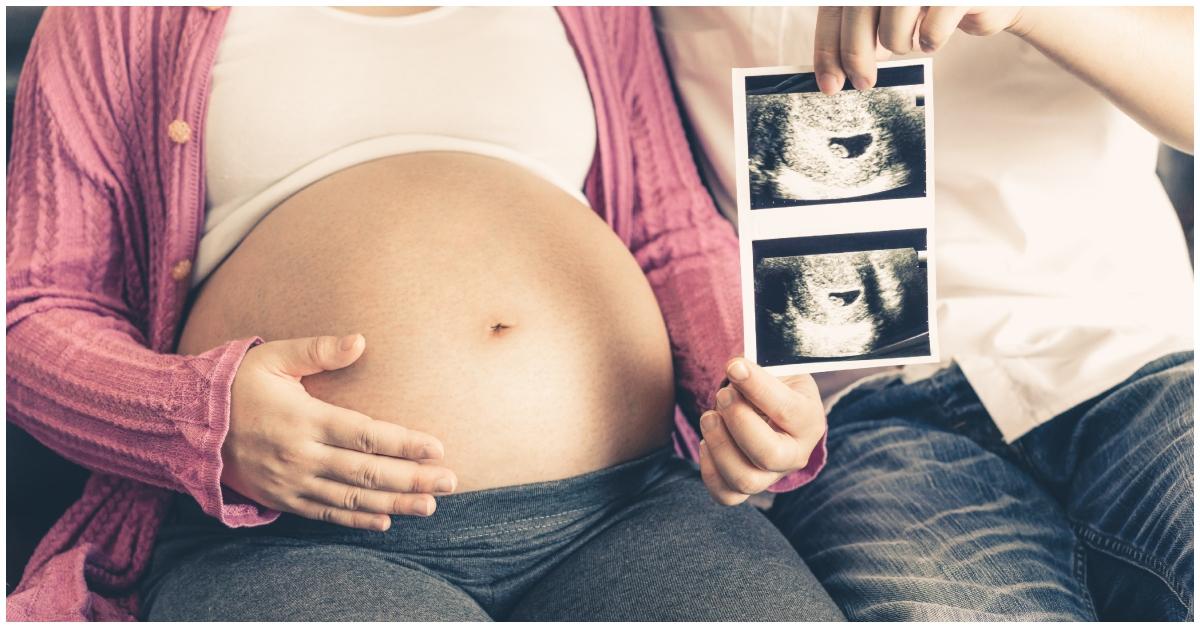 Article continues below advertisement
A pregnant woman yelled at her husband for unintentionally showing their baby's gender first.
Before I tell you what happened at this "gender reveal gone wrong," I must preface it with the fact that I find gender reveals to be pretty weird.
I mean, couples invite the people closest to them to discover if the baby is a boy or a girl, completely negating the fact that gender is a broader spectrum than the limiting two genders. And let's not forget the "reveal" usually includes pink confetti or other feature for girls and blue for boys. Because heaven forbid a boy likes pink, or vice versa!
OK, that's enough of my rant. On to the gender reveal chaos. In August 2023, Emma Miller (@emmabmiller) took to TikTok to share her and her husband's outdoor gender reveal party. In the 8-second clip, Emma wore a pink dress, and her husband wore a light blue button-down shirt and shorts as they stood in front of an illuminated "Baby" sign with pink and blue balloons.
Article continues below advertisement
While holding two confetti canons, the couple smiled, and Emma's husband counted down so they could open their canons simultaneously. As the husband counted "3, 2, 1," one of their attendees yelled, "Wait!" but soon discovered it was too late. Once the husband got to "1," he shot the canon with blue confetti, signaling the baby was male.
Article continues below advertisement
One second later, Emma popped her canon, which, obviously, also had blue confetti. After both parents shared the happy news, Emma quickly became upset and yelled, "Why'd you go!" at her husband. The frustrated pregnant woman threw the canon at her baby daddy before leaving the reveal.
Article continues below advertisement
Other pregnant women completely understood why Emma was so mad at her gender reveal.
While Emma's video was only eight seconds long, she received a ton of comments underneath her TikTok. Many TikTokers expressed concern for Emma's husband, who seemed to have no idea he revealed the baby's gender too soon.
Article continues below advertisement
Several commenters warned the husband to prepare for a lifetime of being yelled at by his wife.
"Good luck, guy," another commenter warned. "The journey is just beginning."
"Imagine if he did that," a third TikToker noted.
"He literally counted down for you," one user said.
Amid the backlash, many commenters who have been pregnant before could understand Emma's perspective. The pregnant woman received plenty of support from other moms who remembered their pregnancy hormones unleashing their rage far more than Emma did in her TikTok.
Article continues below advertisement
"Wait, why ya'll mad?" one user asked in the comments. "Talking about 'I never acted like this.' Everyone's pregnancy experience is diff. Ya'll would've hated seeing how I acted."
Article continues below advertisement
"Pregnant hormones are wild," another stressed. "I told the librarian to cut up my library card because I owed money. I'll never show my face in there again."
While I can see each commenter's side, I'm sure Emma's outburst was a combination of her body's changes and the fact that she wanted a picture-perfect moment to remember. Unfortunately, though, life (and confetti canons) isn't perfect.