Hotel Customer Claims Comfort Inn Workers Tried Scamming Her Out of Cash "Deposit" on Room
A woman says that the Comfort Inn she was staying at tried scamming her out of her cash deposit money.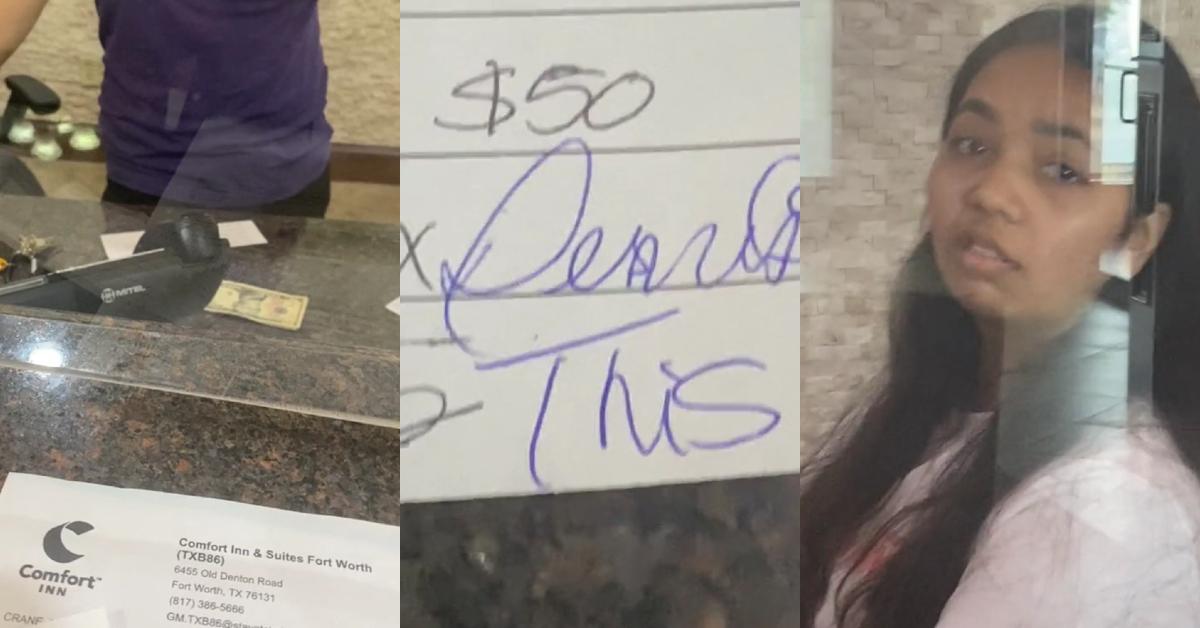 It can always be aggravating whenever a hotel or Airbnb slaps you with a service charge that you weren't expecting to receive. And in fact, when it comes to Airbnbs, there are a number of folks who've aired their grievances with the application and some of the hosts on it for trying to nickel and dime customers with what they believe are gratuitous charges.
Article continues below advertisement
One Comfort Inn customer, TikTok user @lovingmyhair18 claims that employees of a chain location she stayed at attempted to "scam" her out of $50 as part of a room cleaning fee for purportedly getting makeup stains on towels and a sheet.
The TikToker writes in a caption for the video: "I was just scanmed at this hotel! When i checked in they wouldn't take either of my credit cards and said i had to use cash. I was here visiting my son, since he wanted to treat his Dad for Father's Day, but anyways, had to pay cash deposit of $200 that was supposed to he given back at checkout."
Article continues below advertisement
Because the hotel wouldn't accept the customer's credit cards, they were forced to pay for the deposit of the room in cash. Now paying a deposit, even in cash, isn't a big red flag — hotels just want to make sure folks aren't pulling off any crazy Keith Moon/Steve Matin esque antics during their stay.
Article continues below advertisement
And for the hotel customer it seemed like things were, fine, as they also wrote in their caption: "Come down this mornin to checkout, the young girl tells me to wait while she goes and check the room( when the older lady had already informed me that I would have to stick around about an hr after checkout for the housekeeper to say the room was fine)"

Article continues below advertisement
She went on to explain that things weren't fine: she came to find out that the hotel was keeping the majority of their deposit and they came up with a pretty bogus reason as to why they were keeping $50 of her $200 deposit: "but she goes up herself and comes back to tell me she cant give me but $50 of my $200 deposit because there was makeup on the towels and an ink stain on the sheet(which she put there, because i didnt even put on makeup) Then tells me to sign saying I understand."

Article continues below advertisement
The customer contests that she didn't even apply any makeup while she was in the room, so there's no way the stains on the towels or sheets could've been made by her.
In the video, the employees of the hotel attempt to get her to sign the agreement that they're going to keep $50 of her deposit, and she asks for the rest of her money, but the workers decline, before going on to threaten to call the police if she continues to demand her cash.
Article continues below advertisement
One commenter who saw the video speculated that the employees "pocketed that money"
And another person said that they work in hotels and that cash deposits aren't allowed, and that .

Article continues below advertisement
However, speaking from personal experience when I worked as a hotel clerk at a Comfort Inn location for overnight shifts, there were options for some customers to leave cash deposits. Comfort Inn, which appears to be the same brand of hotel that the customer in the TikTok was staying in, is a part of the Choice Hotels chain.
According to GOBankingRates, Choice Hotels are among several brands that allow for guests to pay for their rooms in cash.
Other users who responded to her post also expressed that they too thought the employees were attempting to pocket the money, while suggesting that the TikToker contact corporate about their gripes.
Article continues below advertisement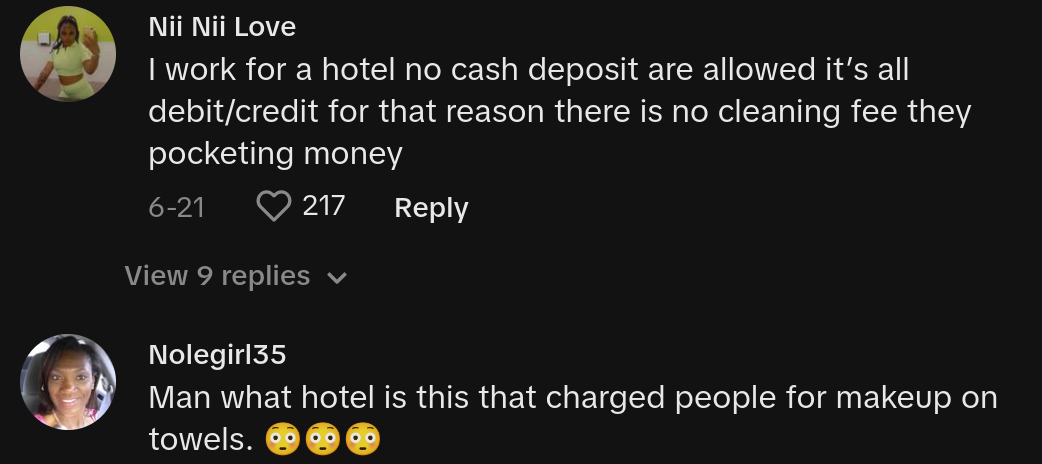 "Contact corporate as a hotel general manager that's some bull all they were trying to do was pocket your money"
Another replied: "They didn't have the money to pay you back that's why they did that bad business"
Article continues below advertisement

The TikToker responded by stating that they would've rather seen the workers just admit that they didn't have the money on hand: "I would've preferred they said that but now I'm feelin very mishandled‼️"