Woman Breaks Up With Guy Over 'Barbie' Movie, Later Learns of His Alleged Affair With His Cousin
A woman took to Reddit to share that she dumped her boyfriend after they watched 'Barbie.' However, that wasn't the most surprising part of her story.
The Barbie movie is bringing women together, but seemingly tearing couples apart. One woman took to Reddit claiming that she broke up with her boyfriend over the popular star-studded flick.
Article continues below advertisement
As she unpacked the situation, however, users made her realize that she didn't break up with him because of the film. Instead, she broke up with him because of his views and values.
The breakup was only the beginning of this wild tale, though. This woman later learned some fascinating information about her former partner and wow, this could be the plot of Greta Gerwig's next big film.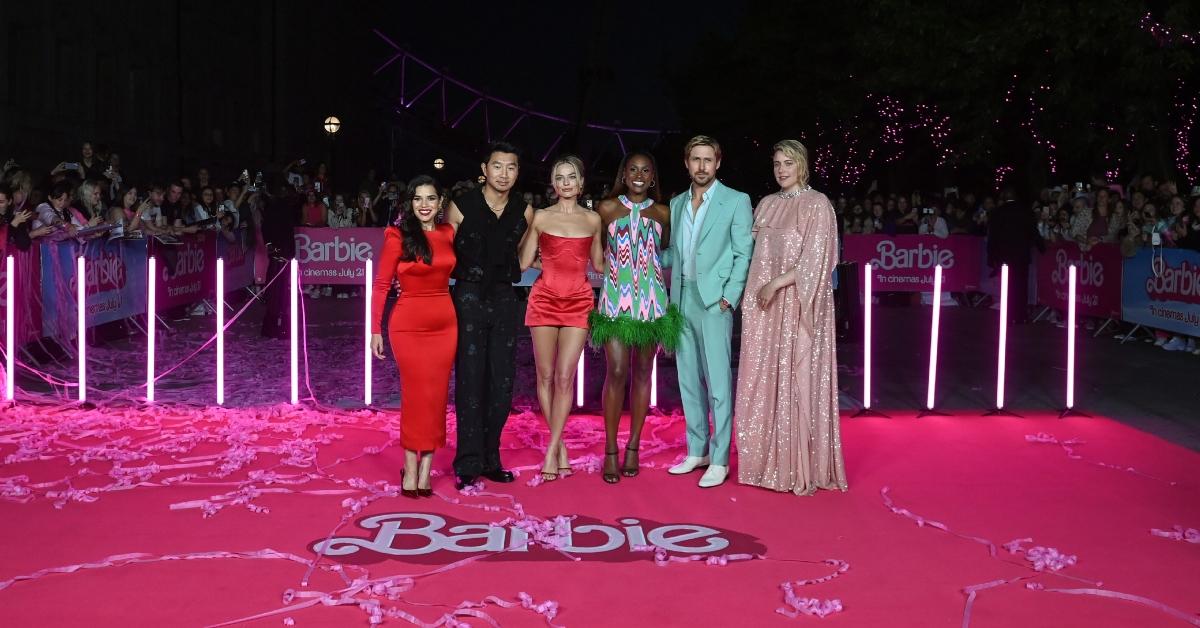 Article continues below advertisement
A woman dumped her boyfriend after seeing the 'Barbie' movie and then he went totally MIA.
In the "Am I the A------" (AITA) subreddit, Reddit user u/notalaskakidd wrote a lengthy message on the platform about how she broke up with her boyfriend after he told her he was offended by the Barbie movie and its feminist themes.
She claimed that his distaste for the film was "the straw that broke the camel's back" as they shared different views on other important topics, including the LGBTQ+ community.
Article continues below advertisement
However, what made things complicated about their split was the fact that they lived together — or rather she let him crash with her because he was in between jobs. Fortunately, he agreed to pack up his things and leave while she stayed at a friend's house.
Article continues below advertisement
"i assumed he had a place to go but apparently he didn't. His brother called me a few hours ago saying he's MIA," she wrote.
OP also noticed that he had taken all the food from the fridge and some of her belongings — including her Dyson hair wrap (which retails for $600) — with him.
In the comment section, users were glad OP got rid of him.

Article continues below advertisement
"Sorry he lacked the Kenergy to step up when he needed to. I know it hurts right now, but you absolutely did the right thing," one user said.
Another wrote: "He's in between serving jobs? Girl … he's what we call a hobosexual."
The OP learned that her boyfriend may have been cheating on her with his cousin.
OK, plot twist! In a follow-up post, the OP shared an update on her ex and it wasn't what we expected at all.
She explained that a friend of his called her and began taunting her by claiming that her ex now "can be with his main [girl] for real." This friend also told the OP that her ex wasn't happy in their relationship and considered dating her "charity work."
Article continues below advertisement
Their phone conversation basically suggested that he had been cheating during their relationship, but that because they were now over, he could be with the woman he really liked.
But who was this other woman? Weirdly enough, the OP learned from her ex's brother that her ex was no longer MIA and had gone to their female cousin's house two states away.
Given that he didn't have a car, he must have really wanted to see his cousin.
Article continues below advertisement
The OP wrote: "I've seen his cousin on his insta feed before and she's literally stunning. He said she's his second cousin and I don't really know how related they are. If this is real I can't even comprehend what this means. Maybe it's not real, I don't know, but I think it's the perfect ending to this story."

This surprising update, whether it was true or not, made users dislike her ex even more.
As one user wrote: "'Bigoted misogynistic ex cheats with cousin' is not how I was expecting this story to go. But trash is trash I guess?"
Another user, still fixated with the Barbie angle, teased: "Don't ever let him back into your mojo dojo casa house!"