"Kiddie Porn" or Art? Inside the Controversy of 1978's 'Pretty Baby'
Starring an 11-year-old Brooke Shields, 1978's drama 'Pretty Baby' spawned controversy. Who knew a movie about a child prostitute would cause a stir?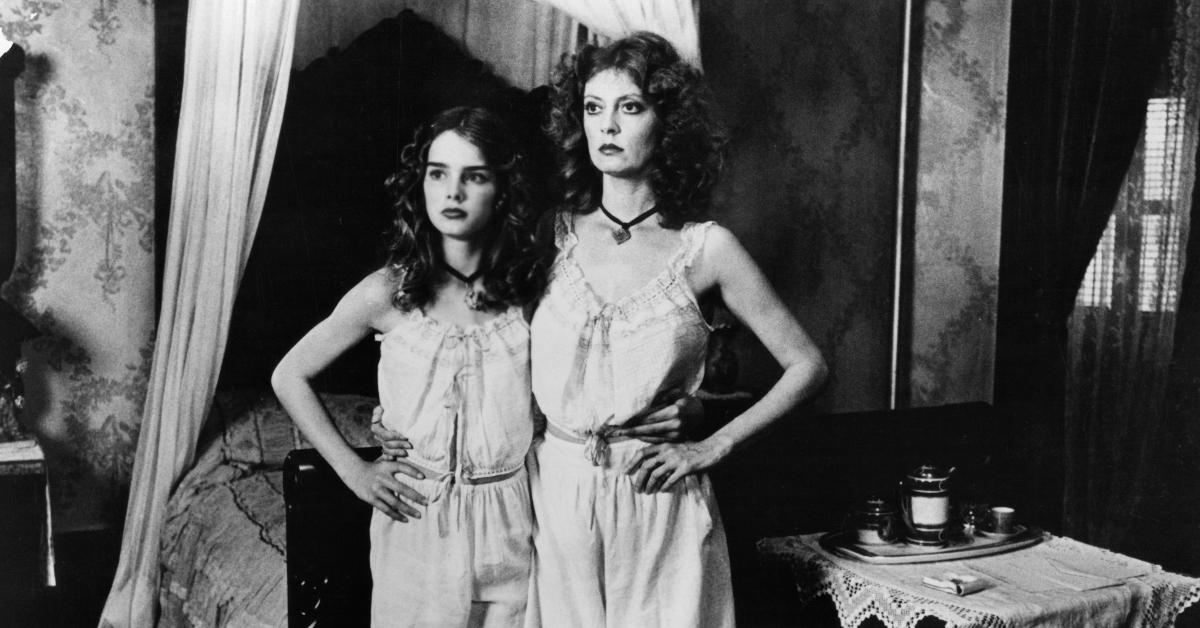 Movies as old as 1932's Freaks and as new as 2022's Blonde have been deemed "controversial." The gargantuan list goes on: 1971's A Clockwork Orange, 1975's Salò, or the 120 Days of Sodom, 1980's Cannibal Holocaust, 2004's The Passion of the Christ, and 1978's Pretty Baby.
Directed by Louis Malle, the latter film — which is based on a true story — has been criticized for its depiction of a child sex worker, memorably played by an 11-year-old Brooke Shields (The Blue Lagoon).
Article continues below advertisement
Also starring Susan Sarandon (Thelma and Louise) and Keith Carradine (The Duellists), Pretty Baby follows American photographer E.J. Bellocq (Keith Carradine), who has a fascination with the prostitutes of New Orleans's red-light district in 1917. After photographing prostitute Hattie (Susan Sarandon) at her brothel, E.J. falls for her naive 12-year-old daughter, Violet (Brooke Shields).
With a sexual relationship between a grown man and a prepubescent prostitute at its center, Pretty Baby left moviegoers with a queasy stomach at the time of its release. This remains true among today's viewers.
"I love you once, I love you twice, I love you more than beans and rice," a starry-eyed Violet tells E.J., which is unsettling, really.
Let's delve into the controversy of the Lolita of the '70s.
Article continues below advertisement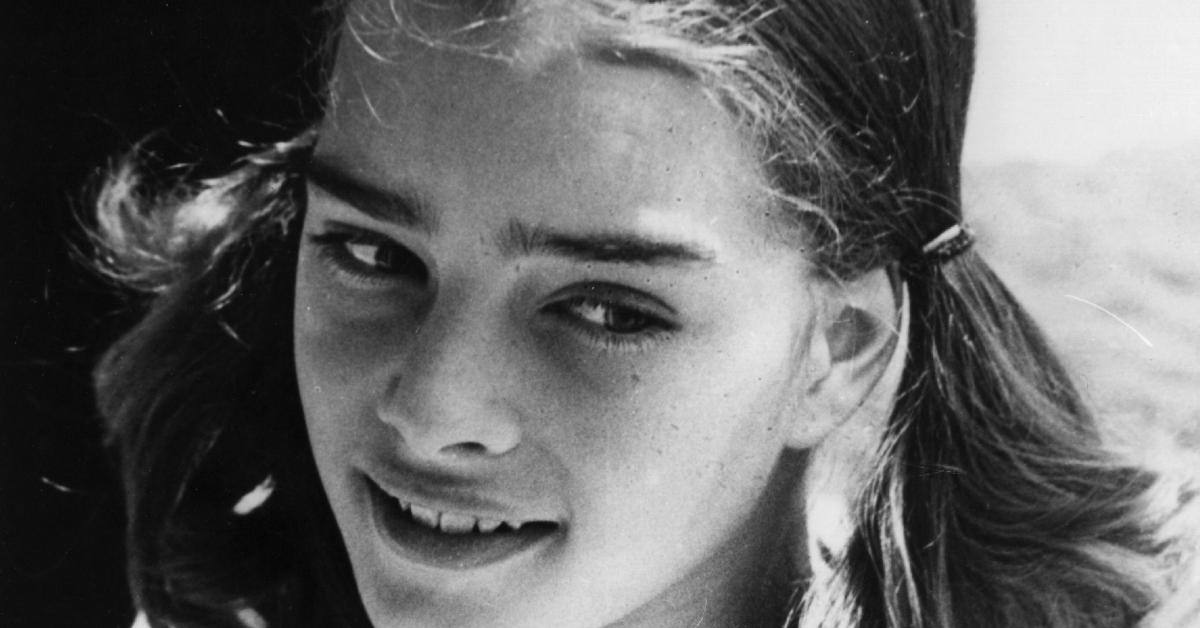 The 'Pretty Baby' controversy surrounds the film's taboo sexual themes and questionable working conditions.
A May 1978 issue of People magazine plastered "Brooke Shields, 12, stirs furor over child porn in films" across its cover. This was one of many articles that debated Pretty Baby's taboos and morals. As mentioned, outrage over the film persists.
Article continues below advertisement
A 2022 audience review (we use the word "review" loosely) of the film reads as follows:
"Those Hollywood pedos, when will they stop sexualizing women, let alone children? You disgusting monsters. Brooke Shields is 12 or 10 in this movie and is seen naked multiple times led to be raped by gross old men and bid on like a piece of clothing."
It's true, a controversial scene sees brothel customers bid on Violet's virginity as she stands before a crowd of thirsty men, her hair curled and her lips painted scarlet. The said grubby customers are reminded that she's "as fresh as a baby's lips."
Other famous scenes see Brooke's Violet pose nude for protagonist E.J., even sharing a kiss with then-29-year-old Keith.
Article continues below advertisement
According to Vogue (specifically, an article written by Louis Malle's daughter, Chloe Malle), Pretty Baby was given an "R" rating in the U.S., an "X" rating in the U.K., and was banned in Canada at the time of its release. The media labeled the film "kiddie porn."
Unbelievably, the controversy doesn't end with the sexualization of a child.
Article continues below advertisement
During filming, little Brooke worked grueling 12–15 hours per day, donned painful antique footwear that broke her skin (for the sake of realism), and endured nine consecutive takes of Susan slapping her across the face (it apparently couldn't be faked).
In Brooke's telling 2014 memoir, There Was a Little Girl: The Real Story of My Mother and Me, she revealed some on-set drama. Her mother's life was allegedly threatened after she reported Brooke's working conditions to the labor board.
While Louis Malle took some heat for his work — which was nominated for the prestigious Palme d'Or — many chastised Brooke's mother and manager (momager), Teri Shields, for allowing her to take on the controversial role.
In the midst of Pretty Baby's press, Brooke and Teri appeared on Phil Donahue's daytime talk show. The Calvin Klein model remembers audience members causing a scene, targeting her mother.
Article continues below advertisement
"This is terrible you let your daughter do this," they yelled, to which Teri replied, "Have you seen the film?" Naturally, they scoffed, saying they'd "never go see a movie like that."
The content wasn't an issue with hardheaded Teri, however, as she purely viewed the production as a work of art. Per Vanity Fair, Teri taught her daughter to appreciate foreign films.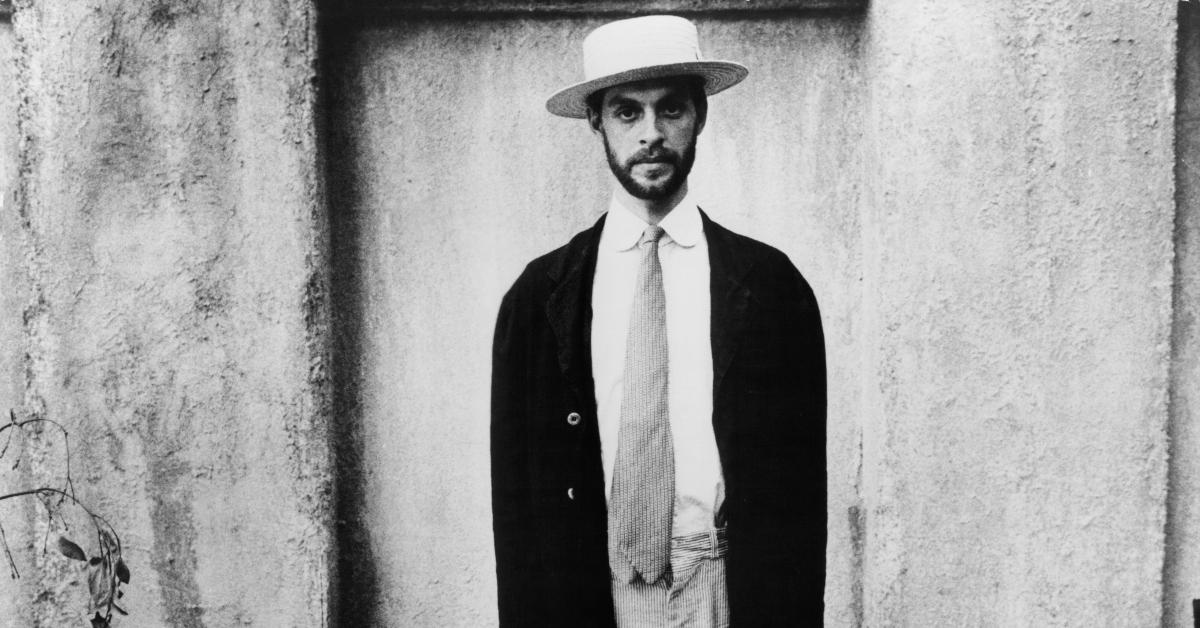 Article continues below advertisement
Despite the media circus and sometimes-chaotic on-set environment, Brooke considered the Pretty Baby cast to be "a family." She described Keith as "kind and respectful" and relayed that she was "really well taken care of emotionally."
"It was an altered universe we were all in, and coming out of filming was a real shock to my system," she told Vanity Fair of the devastation that came after the film wrapped. "I remember being on the plane just sobbing. That kind of heartbreak can only happen to an 11 year old."
Article continues below advertisement
Though Brooke has fond memories of her time working on Pretty Baby, she wouldn't let her prepubescent daughter touch a role akin to Violet. The world of 2023 is vastly different than that of 1978.
"In this environment and with social media and with the dangers on that level and just being a mom now, looking at my 11-year-old, I would not facilitate it," she admitted.
There will likely never be another Pretty Baby. We don't foresee a remake entering the current zeitgeist.
Two-part documentary Pretty Baby: Brooke Shields — which spotlights Brooke's turbulent time as a child star — is currently streaming on Hulu.