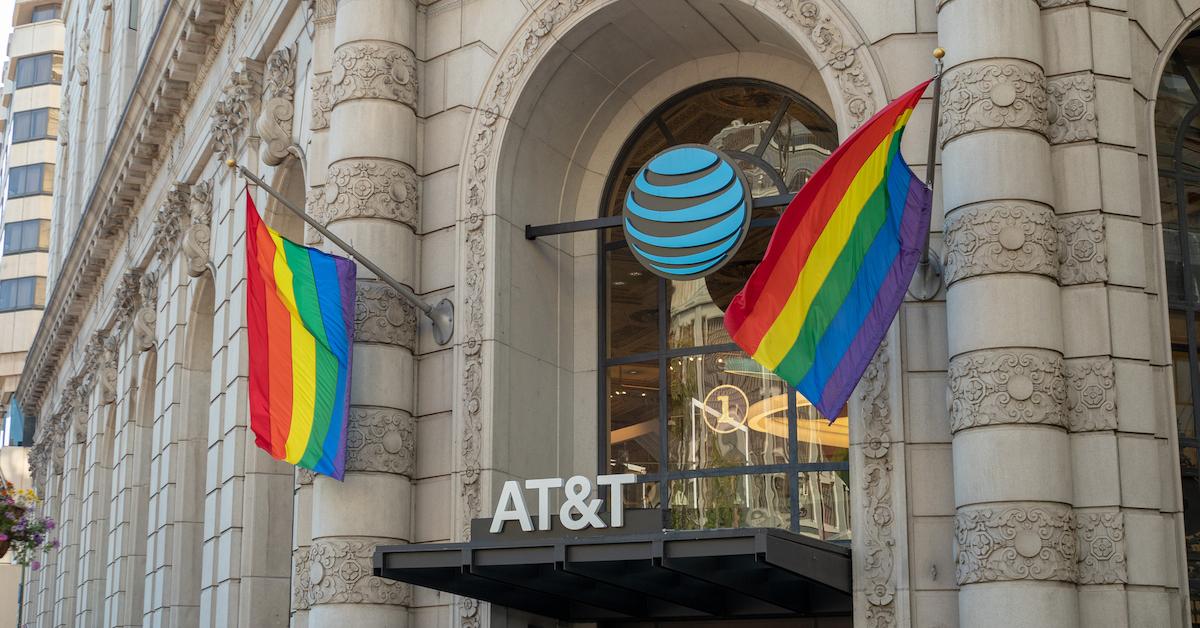 12 Companies That Are Thinking About Pride Month in the Most Absurd Ways
Raise your hand if you remember a time when Pride meant all your queer friends were coming into the city for a night on the town. When you'd parade up and down town dancing, celebrating love in all its forms and, crucially, not forgetting the generations who fought for the rights and visibility we have now — back before gay identity was cute and marketable.
These days, we've gone astray from what Pride was once supposed to mean. I'm not even that old but I know that few of my peers and the generations after know why Pride occurs in June, or what it stands to commemorate. And a lot of corporations are blatantly exploiting gay pride for likes on Instagram without doing much to show support for their LGBTQ employees in ways that actually matter.
Anyway, here are 12 companies whose Pride Month ads have left me scratching my head.
Article continues below advertisement
1. Chipotle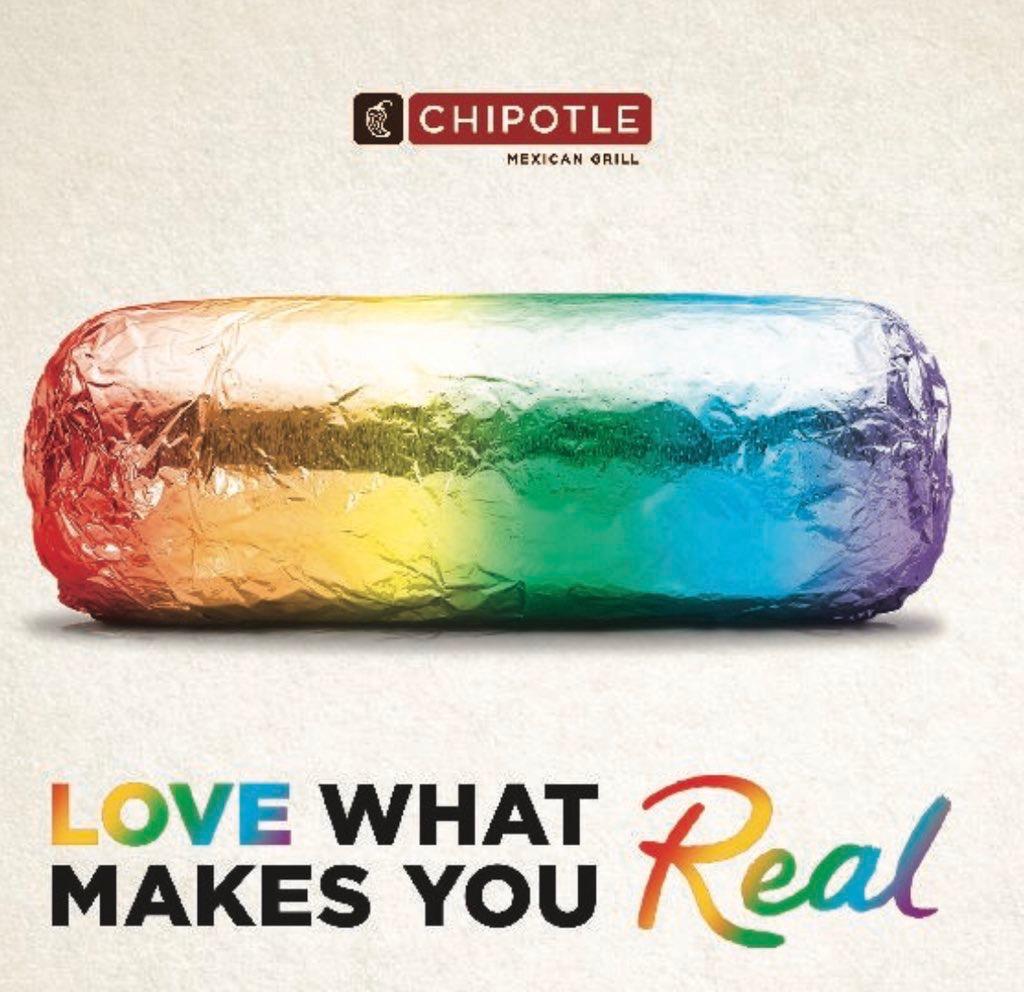 I'm old enough to remember a time when Pride was about empowering the disenfranchised LGBTQ+ community, raising awareness about Prop 8 and marriage equality — not random companies slapping rainbows on their products that have nothing to do with the mission or message.
But if you step into Chipotle looking for good old Tex-Mex junk food this month, you might have to contend with some very colorful signs, flags and burritos first.
2. Listerine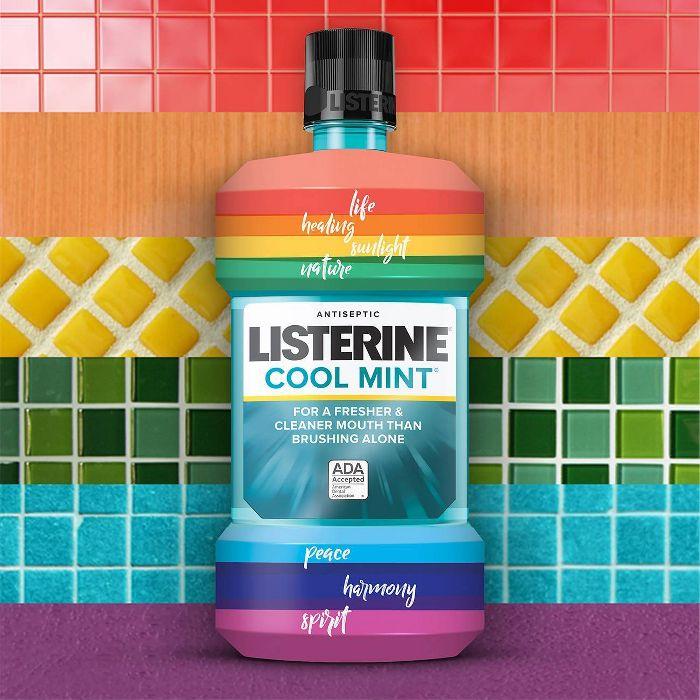 So much is going on in this photo of a Listerine bottle, and yet it completely misses the mark. I feel like they could have gone the more thought-out route of developing a campaign that touches on LGBTQ issues while playing up their "clean mouth" brand pillar, but they instead wrapped their bottle in rainbow colors and called it a day.
And while they made half an effort to highlight the significances of the colors in the rainbow pride flag with "life," "healing," "sunlight" and "nature," they seem to have taken creative control when it came to a few of the others. Turquoise is supposed to stand for art and magic in the original flag, rather than "peace," and indigo represents serenity, not harmony.
Listerine, what is going on here?
Article continues below advertisement
3. YogaWorks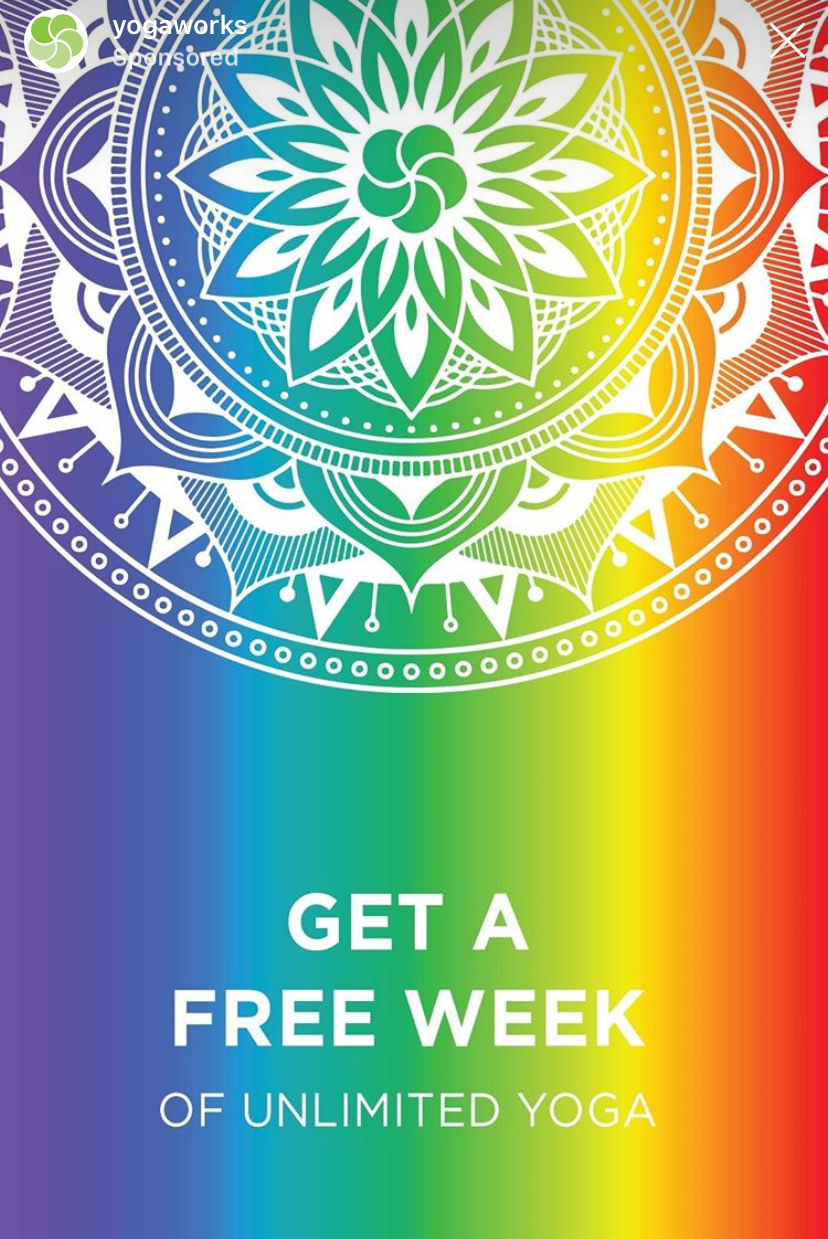 I like YogaWorks just fine. They have studios in many cities and even though their classes are affordable, their online videos are even more so. In essence, it's a pretty chill place to do yoga, and you can use YogaWorks to do yoga without even leaving your house.
But when I got this random sponsored post while flipping through my Instagram, none of it made sense. Why is YogaWorks slapping a rainbow on their offer that otherwise does nothing to mention Pride or Pride Month? They could have at least taken this chance to profile a cool queer yoga teacher, or given away some sort of free class pack to a queer and / or trans person of color (QTPOC) who could use one.
This is precisely what I mean when I say Pride has become a branded holiday for companies that aren't even thinking through the messages they're displaying, and are more concerned with making sure there are rainbows everywhere.
Article continues below advertisement
4. OGX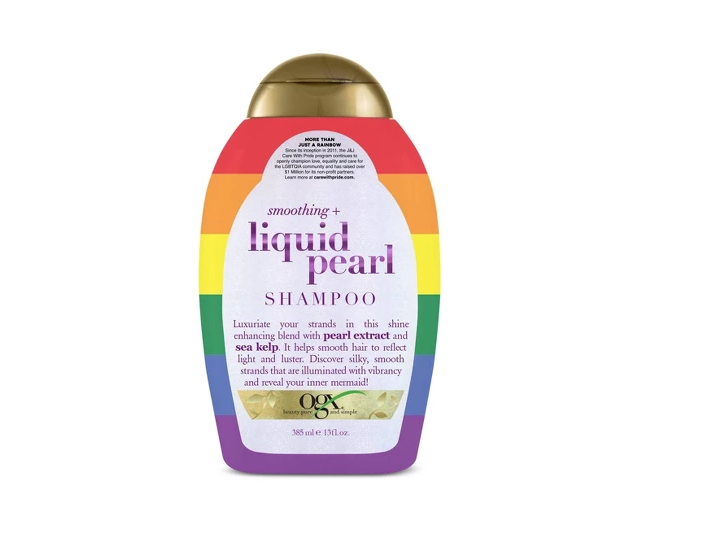 I love this shampoo. It makes my hair feel super soft after I use it, and the Coconut Oil one also smells fantastic. In short, I'm a fan of the shampoos and conditioners OGX makes.
But did I need them to slap a rainbow on their bottle? Not really and, in fact, I prefer the normal clear packaging.
Article continues below advertisement
5. Starbucks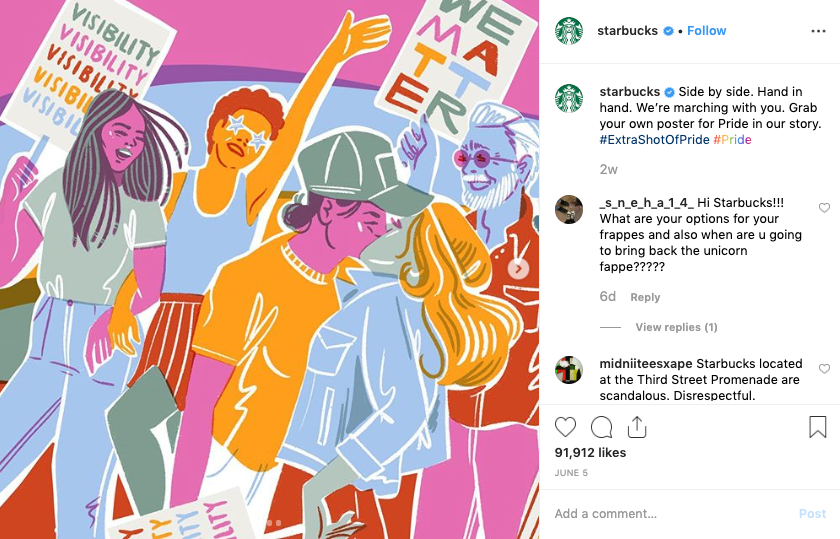 I've decided I'm keeping the top comments for some of these Instagram posts because both the confused customers and the corporate social media copy on them is absolutely laughable. "Side by side. Hand in hand. We're marching with you," writes Starbucks alongside an illustration of pink and blue people at a march holding signs that read "Visibility" and "We Matter."
But what exactly do these blue illustrations have to do with our frappes and morning coffees? If they wanted to go really big for Pride, they might have brought back the unicorn frappe, as their fans have been pleading.
Article continues below advertisement
6. Target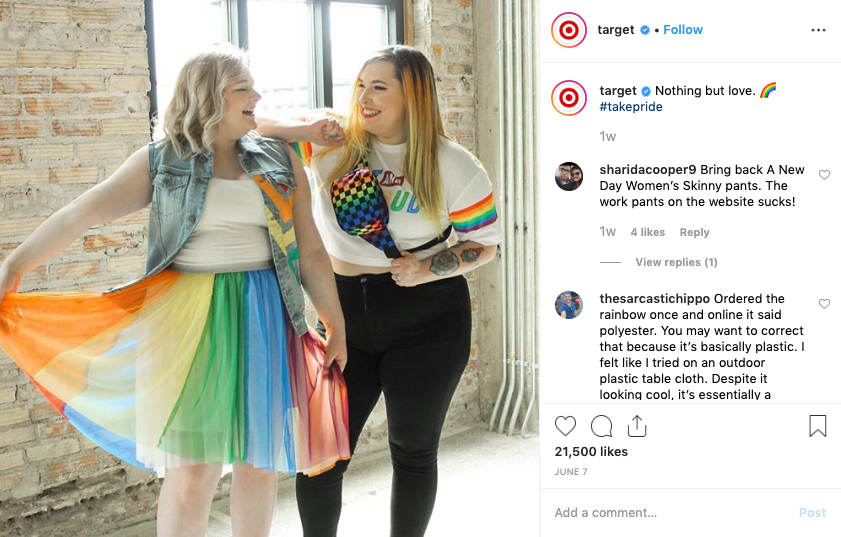 "Nothing but love," says Target, of its ad featuring two white women wearing pretty much exclusively rainbows. The funniest part about this post to me is that one of the top commenters seems to have tried to buy this rainbow skirt. "I felt like I tried on an outdoor plastic table cloth," she said of the supposedly polyester (but actually plastic) skirt.
Yikes.
Article continues below advertisement
7. JanSport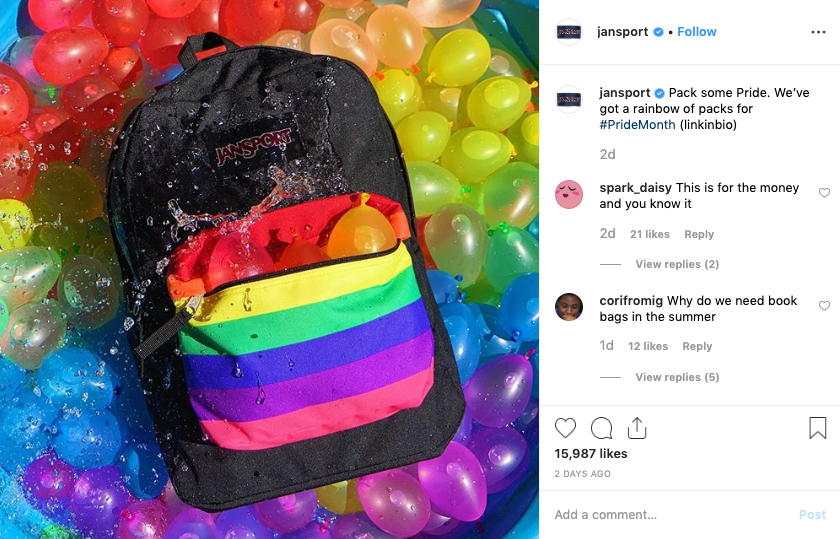 JanSport, a company I had not thought about since maybe the sixth grade, has decided to join the conversation this Pride Month. And despite the fact that we agree with @corifromig, who writes, "Why do we need book bags in the summer," JanSport couldn't help themselves from releasing a whole bevy of rainbow backpacks.
"This is for the money and you know it," writes another follower. I'm going to have to agree.
Article continues below advertisement
8. Converse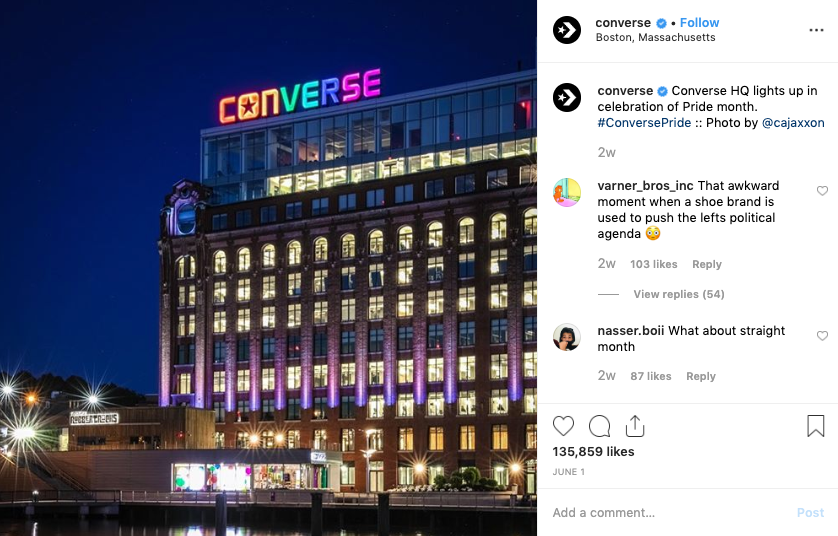 Converse wasn't going to risk waiting a single day past June 1 to show off their pride on social media. "That awkward moment when a shoe brand is used to push the left's political agenda," writes one Instagram user. Even as someone in favor of that agenda I can kinda agree. While the rainbow headquarter lights are a bit on the nose, I'm at least glad their offices are in Boston, where Converse can hopefully effect some positive change and take a stance to stop Straight Pride from happening there later this summer.
What a time to be alive, folks.
Article continues below advertisement
9. DKNY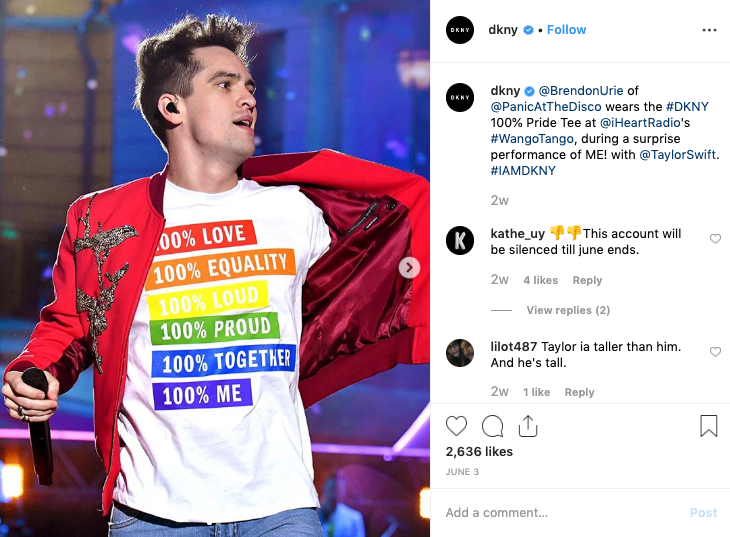 "This account will be silenced till June ends," writes one user. I'm not sure if they are anti-Pride Month or just against the corporate rainbow washing, but if it's the latter, I'm with them.
But back to this picture, whether you like all the pride marketing or not, I think we can agree that the words on the t-shirt make zero sense.
Article continues below advertisement
10. Levi's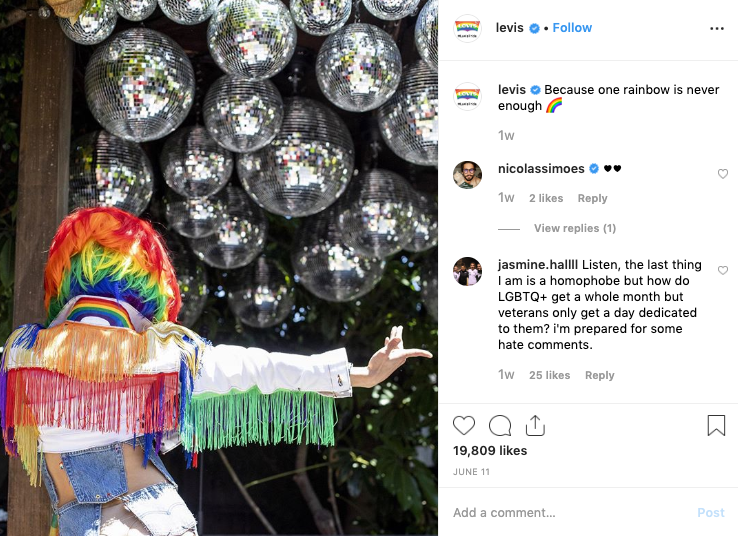 Levi's makes great jeans, but what is going on with this post right here? Captioned "Because one rainbow is never enough," it shows the back of a performer wearing a rainbow as a wig, along with a white jacket with rainbow fringe and a rainbow painted on the collar.
Inexplicably, there are also twenty disco balls in the distance. The more I sit here with this image, the more perplexed I am by it. Is it art? Is it advertising? Can someone get me an Advil? These disco balls are starting to make my head hurt.
Article continues below advertisement
11. Calvin Klein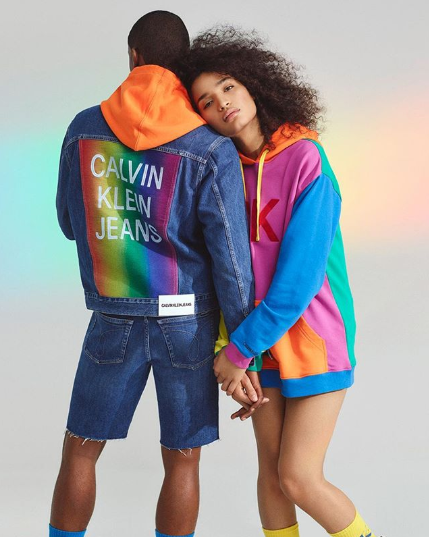 Imagine a world in which a clothing company actually celebrates LGBTQ+ bodies year-round and gives queer people voices by way of jobs and actual exposure instead of making everything about rainbows during June then discarding queers the minute Pride is over.
I'm no fashion expert, but I know CHROMAT and No Sesso don't make a huge deal out of Pride on social media because they're actually out there doing the work.
Article continues below advertisement
12. Pizza Hut
Love is love is love and pizza is pizza is pizza. I can't say I get it entirely, but will I be ordering a heart-shaped pie if I already find myself at Pizza Hut and it doesn't cost extra? Well, not no.
Happy Pride!