Our Best Theories About Laika the Spacedog in 'Primordial #3'
The 'Primordial' comic book series is taking the world by storm with its callbacks to the Cold War era. We have some theories about 'Primordial #3.'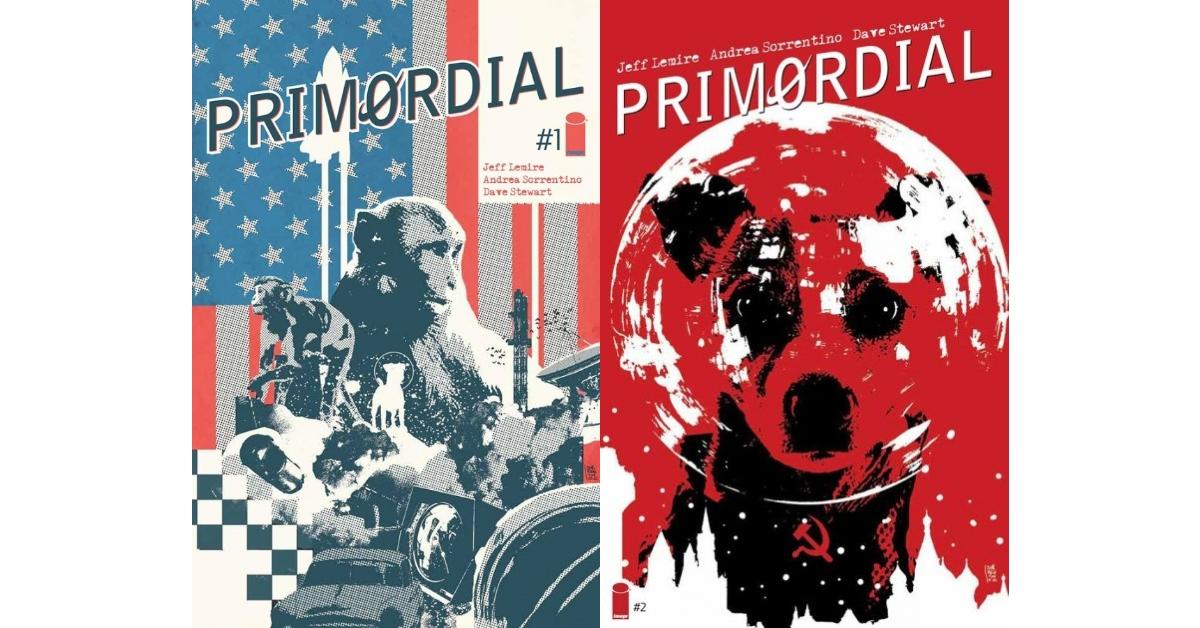 The Primordial comic book series, created by the same folks behind Sweet Tooth, is the world's newest popular series. The first issue follows Dr. Donald Pembrook as he's tasked with sifting out anything useful for the military from a failed space race.
In this universe, both the U.S. and Russia give up on the space race. They both say it was a failure … but is that really the case?
Article continues below advertisement
By the end of the first issue, we learn that something shady is going on in outer space and that Russia's space dog, Laika, and the American space apes, Able and Baker, were taken. But by whom? Is it aliens? That's where our sci-fi minds go, but the second issue brings up some new ideas as well.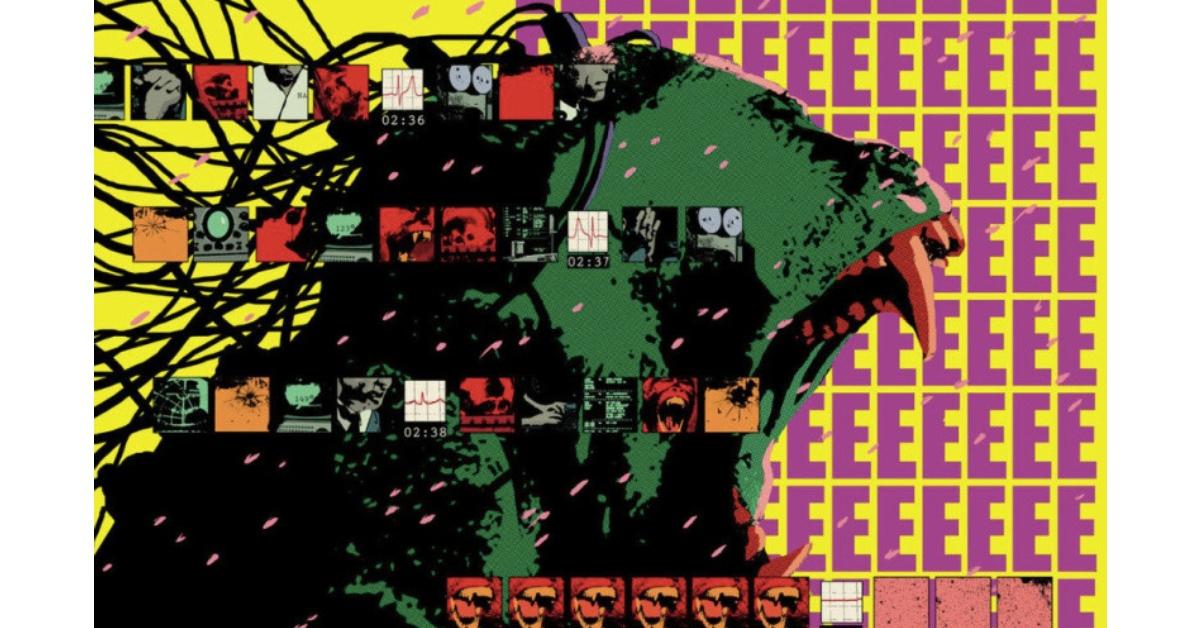 Article continues below advertisement
Here's what happens in the 'Primordial #2' comic book.
In the second issue in the new Primordial comic book series, we see Dr. Pembrook go to Berlin, as he's told to do at the end of the first issue. It seems like curiosity killed the cat. Even in the political upheaval in Berlin during the Cold War, Dr. Pembrook wants to take the risk to figure out what happened to Laika, Abe, and Baker.
But we also get a peek into Laika's past. After an emotional first half of Primordial #2, in which Laika is taken from hardship into experimentation, we meet the only woman who gave her love: Yelena. But Laika is taken from Yelena and sent into outer space all alone … until she's somehow united with Abe and Baker.
Article continues below advertisement
As Dr. Pembrook arrives in Berlin, he's carted off to East Berlin as he experiences some unexplainable feelings. But when he meets Yelena, he learns that she needs him. So what could happen in Primordial #3?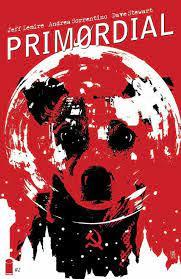 Article continues below advertisement
Here's what might happen in 'Primordial #3.'
Primordial is set to be six issues, so hopefully, we find out a bit more about what's really going on behind the scenes. Because the series is called Primordial, it's possible that it could tie back to the inception of the universe.
Could the ship with Laika and the ship with Abe and Baker have infiltrated some sort of tear in time that leads them to the beginning of the universe? Or at least the Earth?
The other theory we have is a bit more obvious: aliens. Between American Horror Story: Double Feature and Tom DeLonge being kind of right about UFOs, aliens are at the forefront of our minds. But are these aliens on Earth? Plus, it seems like Yelena knows something about wherever Laika, Abe, and Baker are, so she could be working with the aliens.
Plus, this all has to tie into the Cold War. Could the aliens have manipulated humans into the Cold War? Now that would be a fun theory. Things are about to get crazy in Primordial, and we're here for it.
Primordial #3 will be released on Nov. 17.