'Call of Duty: Black Ops Cold War' Has a Brand-New "Zombie Mode"
'Call of Duty: Black Ops Cold War' is entirely based on historical events — aside from the zombies, of course. Get all the details here.
After months of anticipation, Call of Duty is finally getting close to unleashing their new game, Black Ops Cold War. On Wednesday, Aug. 19, Activision shared the first teaser for the game on YouTube, revealing the game would be based on historical events from the Cold War, enabling players to interact with "Perseus," a Soviet spy who wanted to overthrow the U.S.
Article continues below advertisement
Although Activision's new creation is largely based on real-life events, it's been revealed that Call of Duty: Black Ops Cold War will also have a brand-new zombie mode, so get ready to fight for your life. But first, check out the latest trailer below.
Article continues below advertisement
Fans are relieved that zombies are making a return to the 'Call of Duty' series.
Call of Duty: Black Ops Cold War is reportedly coming out sometime in late October or early November 2020, and based on the trailer, it's presenting a slew of fun new elements. According to Games Radar, it will be introducing a Warzone map, its own campaign, and most importantly, a sweet new zombie mode.
The trailer insinuated that Element 115 will — once again — be a key aspect of the game, which means there will most likely be zombies. Element 115 was a key ingredient in the creation of zombies as well as other superweapons in past games, according to Dexerto, and fans are seriously psyched after they completely forewent the series' zombie element with Modern Warfare.
Article continues below advertisement
After the game was announced, Twitter user @TWickedJuggalo said: "I can't wait for Black Ops Cold War Zombies!" while @AdnerMiramontes mused, "New cod is black ops cold war? Can't wait for zombies." Clearly, fans are hyped about the series bringing back the zombie aspect because we all know that was the best part of every COD game.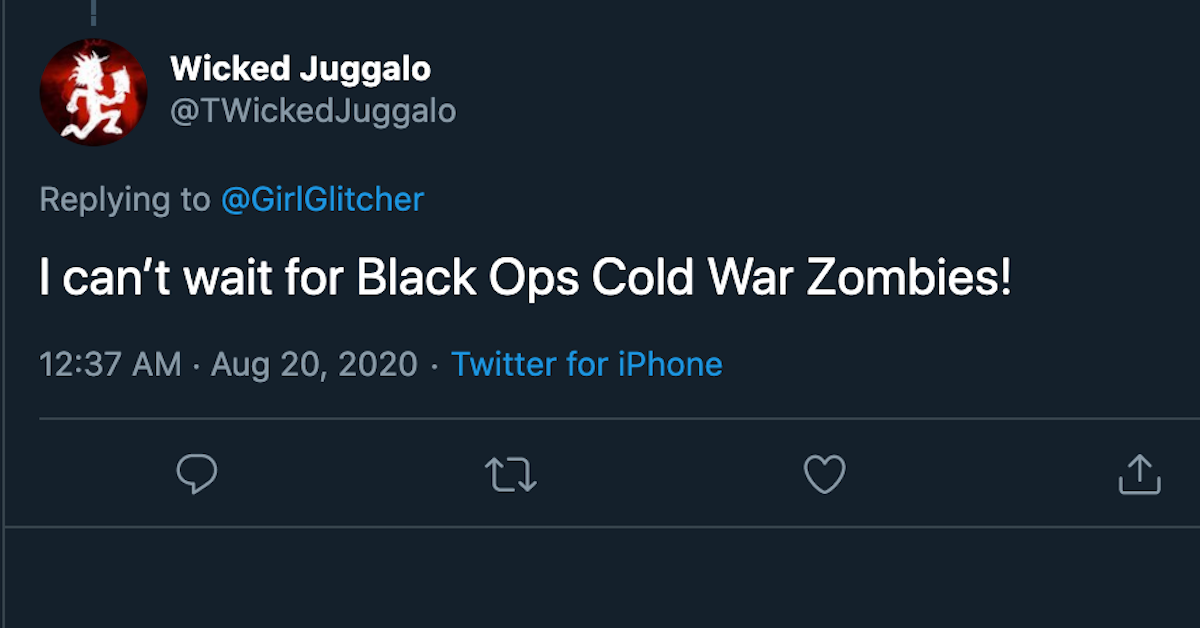 Article continues below advertisement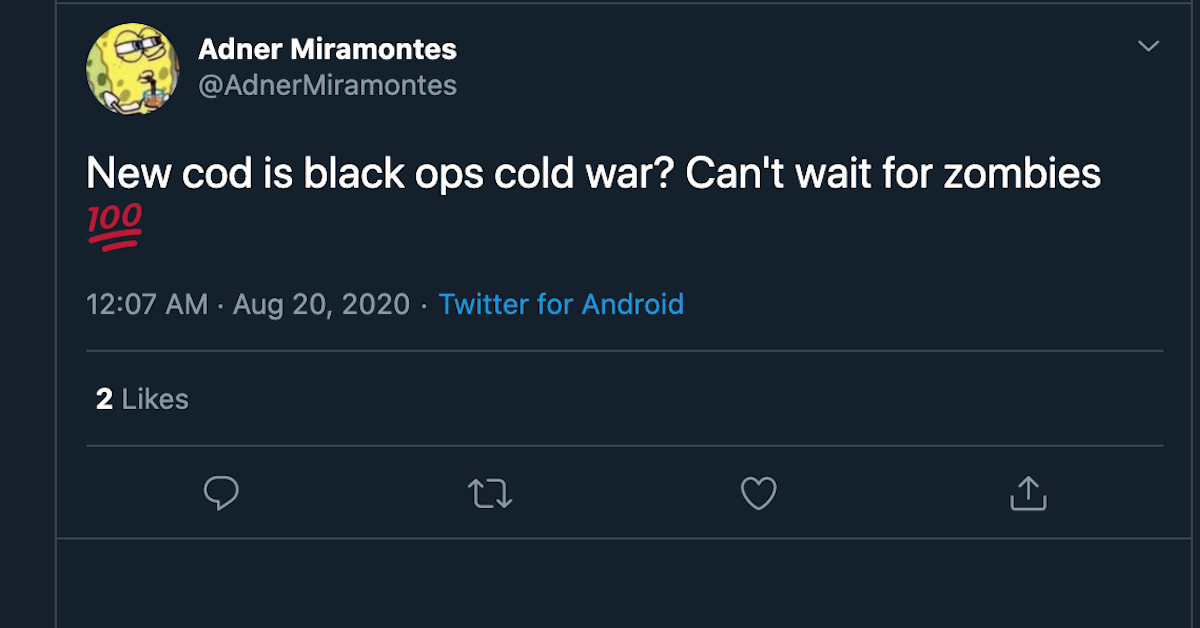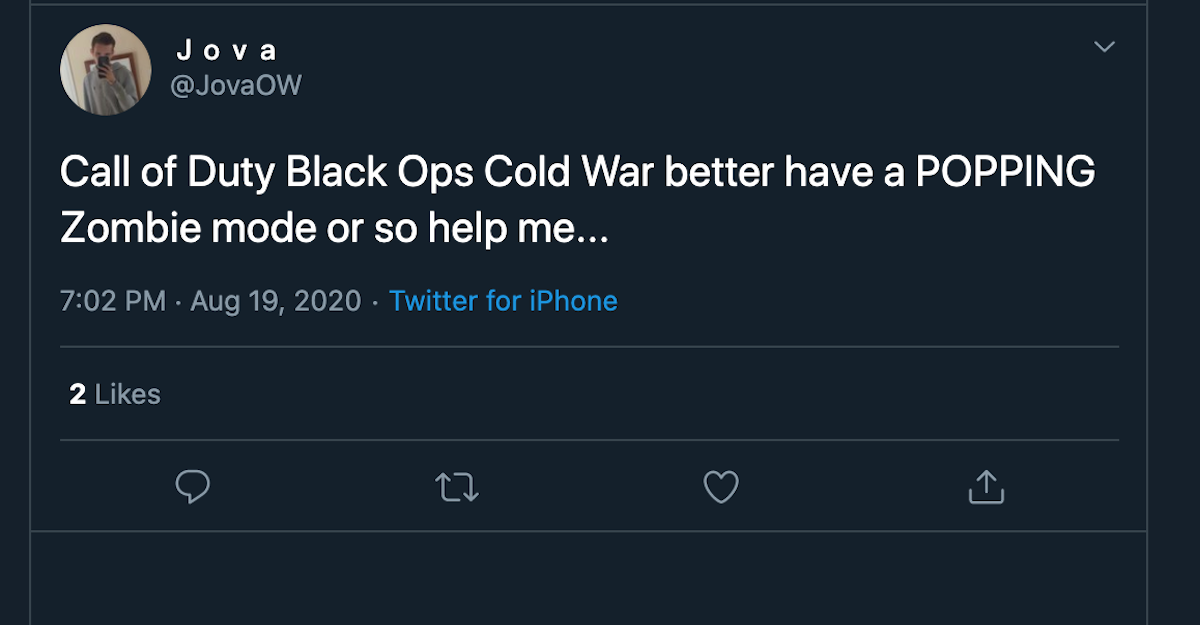 Article continues below advertisement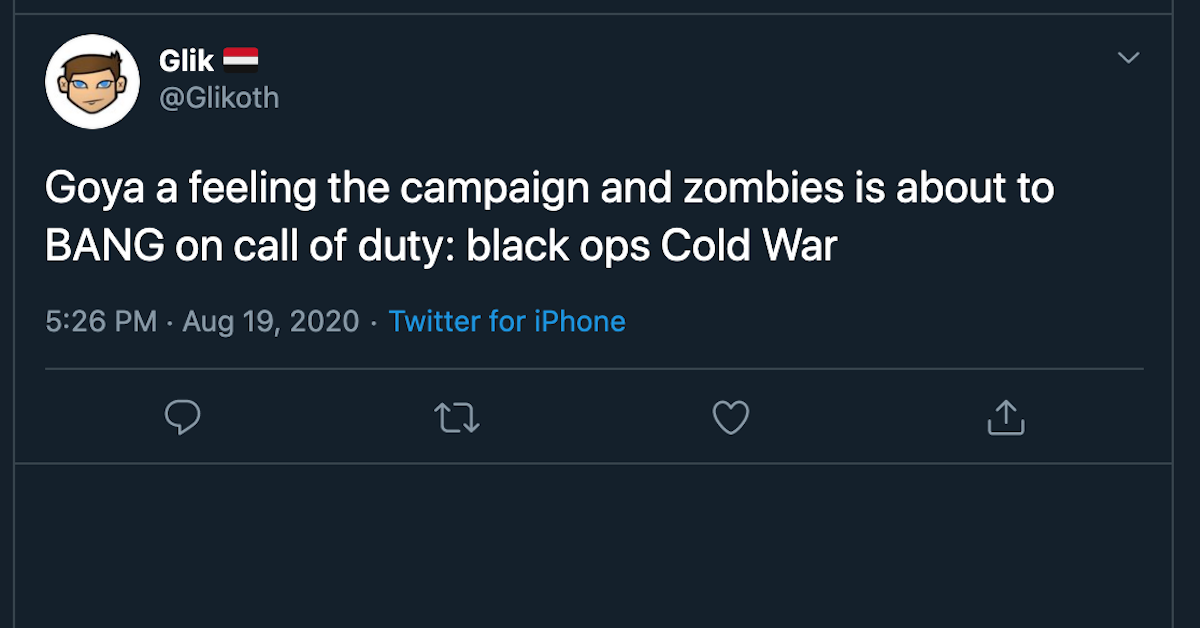 Zombies aside, the game's story is hauntingly realistic.
As previously mentioned, the teaser for the new game — which provided viewers with a little insight on what to expect — mainly consisted of old footage from a televised interview with Yuri Bezmenov, a KGB defector. Between clips from the interview, text floods the screen informing players of an enemy called Perseus, who was apparently the spy who invaded the U.S.'s plans during the Manhattan Project, to spread secrets about the atomic bomb, according to Engadget.
Article continues below advertisement
Perseus was reportedly never caught, so the point of the game is to track him down because many believe he may have worked his way up within the U.S. government to infiltrate their plans. More information on the game will apparently be released on Aug. 26, and needless to say, we're excited to see what the game holds for COD enthusiasts.
Although many were disappointed with the last few Call of Duty games' zombie modes, it seems as though Call of Duty: Cold War Black Ops' zombie situation will be beyond epic. Seriously, is there anything more exciting than getting the chance to fight off zombies amid the Cold War? We think not.