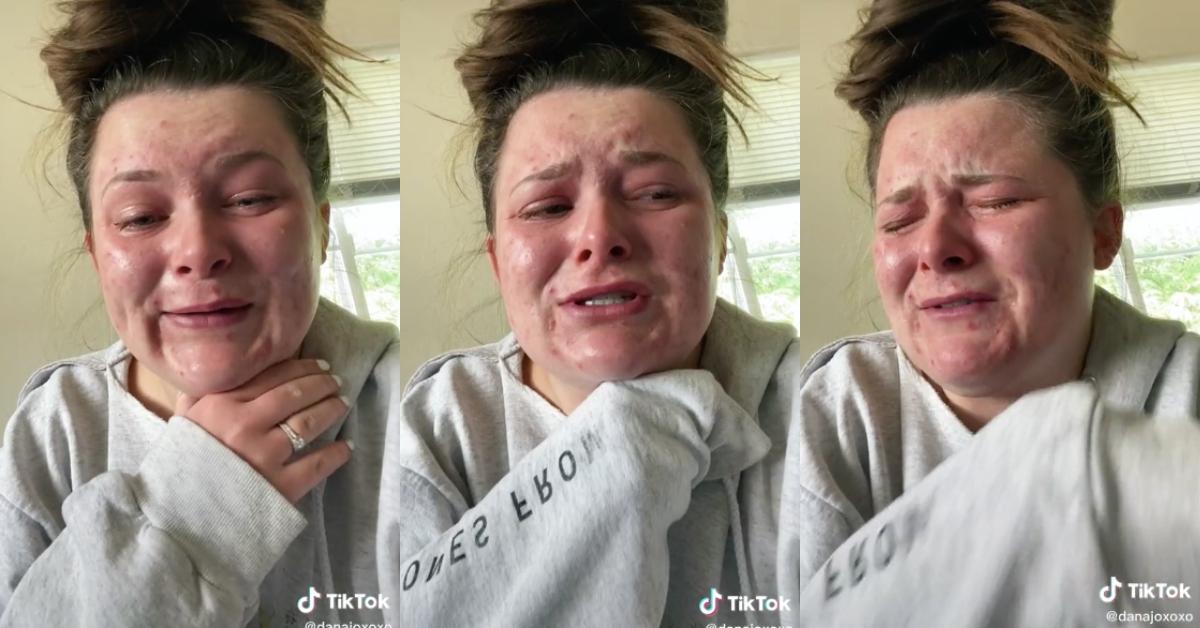 Student Failed an Exam Because Surveillance Software Showed Her Reading the Questions out Loud
With classes moving online, schools and colleges have had to figure out how to continue testing their students. Instead of trusting their kids not to cheat or giving everyone a little leeway because we're, you know, trying to survive a pandemic right now, many schools are implementing surveillance software to remotely monitor students while they take tests to make sure they're not cheating.
Article continues below advertisement
If it sounds dystopian, that's because it kind of is! And one poor young student learned the hard way that sometimes these anti-cheating programs go too far, and yet, professors fall for the data anyway.
Article continues below advertisement
In TikTok video, college student @_.daynuh._ tries to hold back tears while she says, "So just to let you know how online school — college — is going, I just took an exam that I studied really, really hard on, and I got a B on it. And it's a pretty difficult exam, so a B is like, pretty good.
"And my professor is giving me a zero because the Review Plus said that I was talking when I was just like, re-reading the question so that I could better understand it. So... how's your semester going?"
Article continues below advertisement
ProctorU Review Plus is an online test proctoring system designed to detect and investigate "suspicious behavior" from test-takers. And because Dana was reading the question out loud to herself, the program flagged her for talking during the exam, so her professor gave her a zero.
Dana's video went super viral, garnering over three million views on TikTok and many more on Twitter, where it was shared by PhD student Devon Cantwell, along with the caption, "The ProctorU software — even the Review+ version — is harmful and invasive to students."
Article continues below advertisement
It's just ridiculous that professors are concerned about cheating right now. It's hard enough to teach and get material across over Zoom classes. The fact that they're using software that allows them to penalize students for things like moving their eyes and reading questions out loud is unconscionable.
Article continues below advertisement
Luckily, Dana was fired up about the problem, and she reached out to the dean of students about the erroneous grade. In a series of follow-up videos, she explains what happened.
"I contacted the dean of students and she was very, very quick to get back to me and to set up an appointment with me and her," she says. "I had contacted ProctorU, the service, and they sent me the video of me taking the exam, and I snipped out the parts that were flagged, and we reviewed them together.
Article continues below advertisement
"Along with that, I sent her all of my assignments because I have gotten 100 percent on every single assignment up to this point. So, with all that evidence, she was like, 'Yeah, it's pretty clear that you deserve this grade and you studied hard and you did well." But she still said she might have to have Dana retake the exam.
Article continues below advertisement
Even though that should not have been necessary, Dana agreed to take it again. So the dean called in the professor and presented her with all of the evidence that proves that she didn't cheat on the test.
In addition to giving her a zero on the exam, the professor had given Dana an infraction on her scholarships, which could have jeopardized her ability to pay rent and continue to attend school. She was willing to do this based on a notification from a computer program.
Article continues below advertisement
The professor explained that she had just caught four students cheating and talking to each other and sharing answers, so she was on high alert. But, Dana said to the teacher, "If you would have just reviewed the evidence, and watched the video of me taking the exam, looked at my previous assignments..." she would have realized that Dana did nothing wrong.
Instead, she created this giant headache. The professor did not end up making Dana retake the test and let her keep her grade, but the point is Dana should not have had to deal with this at all. She, and so many others, are working hard to try to keep up with their education during a pandemic. Software like ProctorU and professors that take the data at face value only make it harder.