These Virtual Learning Memes Say What Every Parent Is Thinking
It's back to school time, and things look a lot different than they used to. Here are some of the best virtual learning memes to help you through.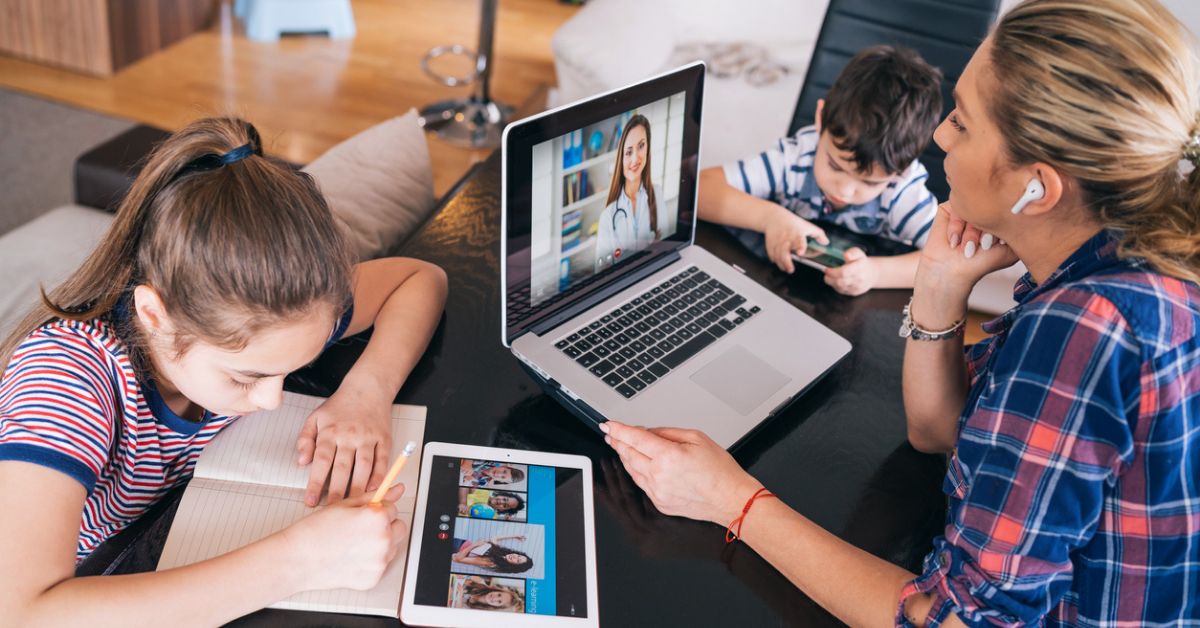 Ah, 2020 — you've been a year of constant change, to say the least. And one of the biggest has definitely been turning our homes into classrooms to accommodate social distance mandates and virtual learning scenarios.
We've given you a full rundown of the best of the best out there for distance learning memes from the student and teacher points of view. But what about parents and caretakers who have found themselves homeschooling in addition to their existing jobs, roles, and responsibilities?
Article continues below advertisement
These virtual learning memes are too relatable.
We're here with the latest virtual learning memes to say we see you, and to let you know that others everywhere — the entire internet, really — feels your pain and applauds your progress.
Because you're making it work, even when it doesn't feel possible.
1. There's a fine line between parent and teacher.
You're home with them, so you'd know firsthand if the dog really ate their homework, or the internet really went down. But that doesn't mean your littles won't try to pull one over on you anyway. Trust us, and be ready.
2. School supplies — check
If your back-to-school shopping list looks a little different than it used to, we're not here to judge. Whatever gets you through.
Article continues below advertisement
3. Um... what?
Seriously, who names these learning-based apps, and who has the brainpower and organization skills at this point in the pandemic to keep track of all of these logins?
Article continues below advertisement
4. You're on your own, kid.
You've got good intentions, but it's been a long time since you were in their shoes, and a lot has changed since then. (Don't even get us started on new math.) But we're willing to bet you remember how to play Seven Up — right?
Article continues below advertisement
5. Do we get a cookie for this?
OK, we get it. Learning is rewarding. So is teaching — absolutely. But virtual learning, and virtual teaching? That's some next level stuff, and we'd honestly like a balloon, cookie, a bottle of wine, or a good old fashioned trophy. We're not picky.
Article continues below advertisement
6. Is this thing on?
Is there any panic quite like the one where you realize you're on camera, but not equipped to be? We've been there, too, and apparently so have many other parents and caretakers. *Shudders*
Article continues below advertisement
7. 2020 is an extenuating circumstance
Bear with us, would ya, teach? Parenting is second nature to us, but teaching is your wheelhouse. There's a big ol' learning curve here and it's steep. Thank you for your patience.
Article continues below advertisement
8. They've got minds of their own
This year, things aren't always going to go according to plan. And just like the teachers, we've gotta roll with that straight fact, too — but it doesn't mean we won't be blushing along the way.
Article continues below advertisement
9. Lowering our standards, one week at a time
2020, you've taken us from a goal of excelling to straight-up surviving. What's next?
Article continues below advertisement
10. When in doubt, farm it out
We're not all in the position to have a second caretaker to help, but if you do, we can't back this idea strongly enough. It truly takes a village!