Professor Forces Student to Climb 9 Flights of Stairs After Knee Surgery
A professor can't seem to fathom why they're in the wrong for asking a student to walk up 9 flights of stairs after having knee surgery for a meeting.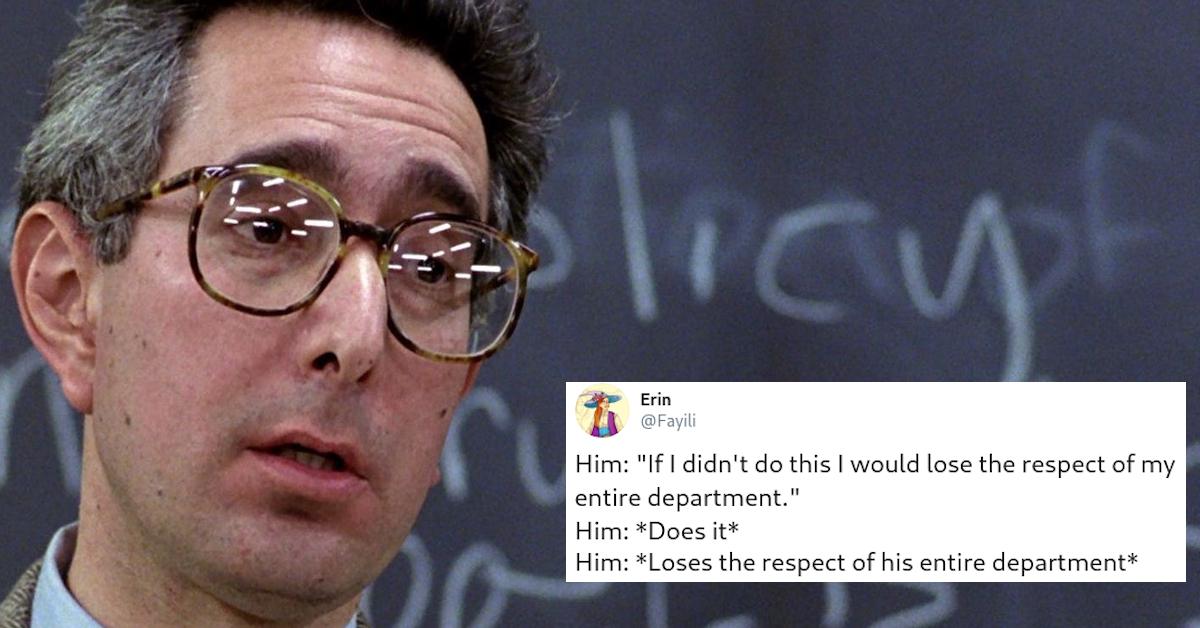 One of the scariest things about human beings is our endless capacity for self-delusion and penchant for placing blame on others. While we're very quick to judge others and tell them why they're wrong, we almost never hold ourselves accountable or think, for a second, that we are the a-holes in any given situation.
Which is why Reddit's AITA sub exists, so people like this professor can get a reality check.
Article continues below advertisement
What's most interesting about the AITA sub is that folks who are usually "ruled" as not being an a-hole are ones who are either overthinking a situation and are opening themselves up to the possibility that they could be in the wrong. More rare, are those who really don't think they're a bad person, but open their eyes upon discovering the majority of commenters have said otherwise based on their terrible reaction to a specific situation.
More often than not, however, the certified a-holes who post to the subreddit are submitting their tales because they have no intention of mending their ways and are clearly just looking for some strangers on the internet to "back them up."
I'd say that based on the reactions this college professor got after submitting their story, that he's the third type of AITA poster.
Article continues below advertisement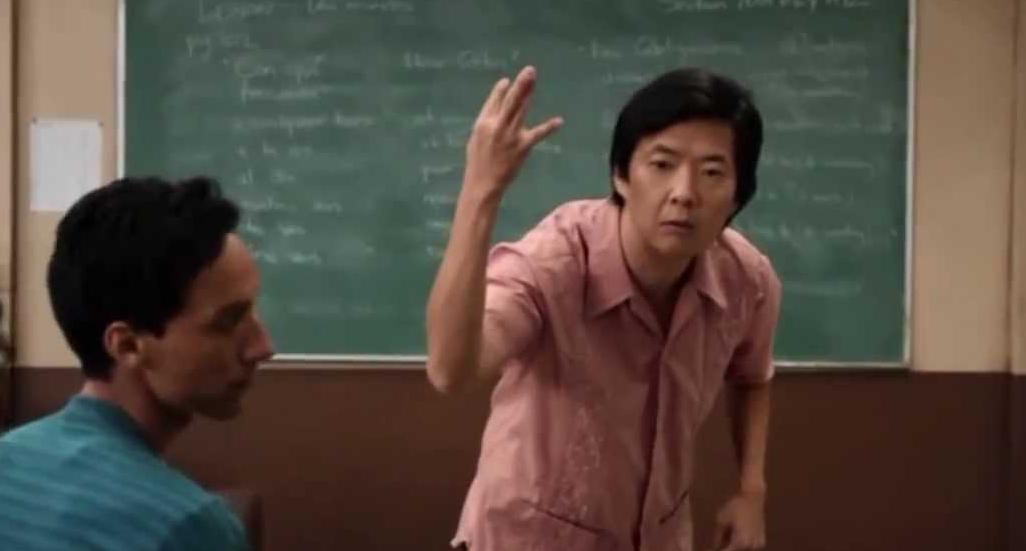 Right off the bat, it's evident this person is a stickler for the rules: "I am an assistant professor at a university with an office on the ninth floor of a building. I hold regular meetings with graduate assistants, and they are expected to attend unless they have a really good excuse."
Which is fine — when special cases are made too frequently, you're not doing much for student advancement and are reinforcing a culture where accountability isn't important.
Article continues below advertisement
However, this is where his tale takes a slightly sadistic turn. One of his graduate assistant students had undergone knee surgery and asked if they could move their scheduled meeting downstairs, since the elevator wasn't working and getting up nine flights of stairs in a brace was all sorts of inconvenient.
Article continues below advertisement
The professor then hit the student with this line: "I told her that meetings are always in my office, as planned, and unless she had a statement from a physician that she could not go up the stairs, I would not change the location or cancel the meeting. I have no doubt that she can make it up the stairs, it would just take her longer than usual. She could arrive at the building earlier."
Seriously.
Article continues below advertisement
The student, who probably isn't a fan of jeopardizing her knee surgery recovery, thought it was a bit cruel to force her to walk up and down 72-90 steps since she had been under the knife only three weeks prior and was rocking hardware on her leg. So she discussed it with the department head who, upon hearing the story, spoke with the professor and said "it seems like a d*** move" to not accommodate the student's needs. In response to that comment, the professor says he's considering filing a complaint about the department head.
Article continues below advertisement
Ultimately, the professor "did require" the meeting in his office and says that when the student arrived, she didn't seem in any more pain than she normally would have been otherwise. He defended his stance by saying trekking up the stairs is no walk in the park for him either, as he's going up and down them in dress shoes, so the young woman should suck it up, more or less.
Article continues below advertisement
It didn't take long for word to spread about the Assistant Professor's perceived callousness and he reported to Reddit that he "feel(s) like they might be talking about [him] behind [his] back." He expressed concern about the Department Head "spreading rumors" but vowed to "surely find out" if they did.
Article continues below advertisement
He then left Reddit with this final request: "I would like your opinions on my behavior but also on the behavior of my department head, as I think most would agree that even if what I did was unconventional, what she did was much worse. Thank you in advance."
Unsurprisingly, the vast majority of folks ruled that the professor's actions were pretty darn heartless.
Article continues below advertisement
It doesn't seem like the original poster had any intentions of further discussing the story with people online, either, as they went silent and didn't respond to any of the numerous replies that carefully explained, in most instances using his own words, why he was the a-hole in this situation.
Article continues below advertisement
What do you think? Was he in the wrong for forcing a grad student who was wearing a brace after knee surgery to walk up nine flights of stairs? Or does he have a point?