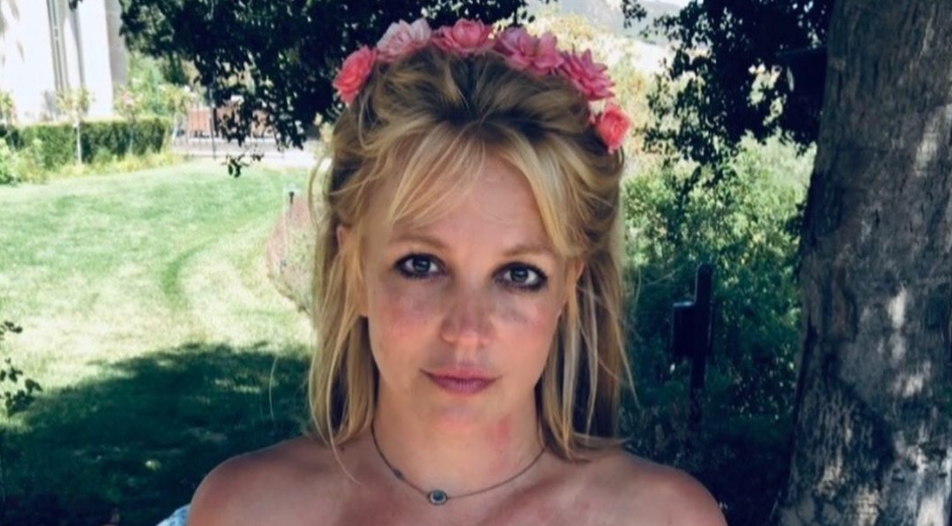 Britney Spears Explains She Wore the Same Top on Instagram 17 Times for "Project Rose"
After fans noticed Britney Spears posted photos and videos of herself in the same peasant crop top 17 times, Britney took to her Instagram Stories to clear things up. On IG, she informed worried fans and those part of the #FreeBritney movement that the outfit is part of a new project she's working on: Project Rose.
Article continues below advertisement
For a bit more context, it's been quite a while now since Britney's conservatorship has been under major scrutiny. Fans believe her father, Jamie Spears, is taking advantage of her wealth and assets, and is purposely keeping her locked up in her house for his own monetary gain. The 12-year conservatorship started back in 2008, when Britney started showing signs of mental distress, and made it so Jamie had full control over every financial and personal decision she made. In August 2020, Britney requested that Jamie be removed as sole conservator of her estate — but the judge ruled to extend the conservatorship to February 2021.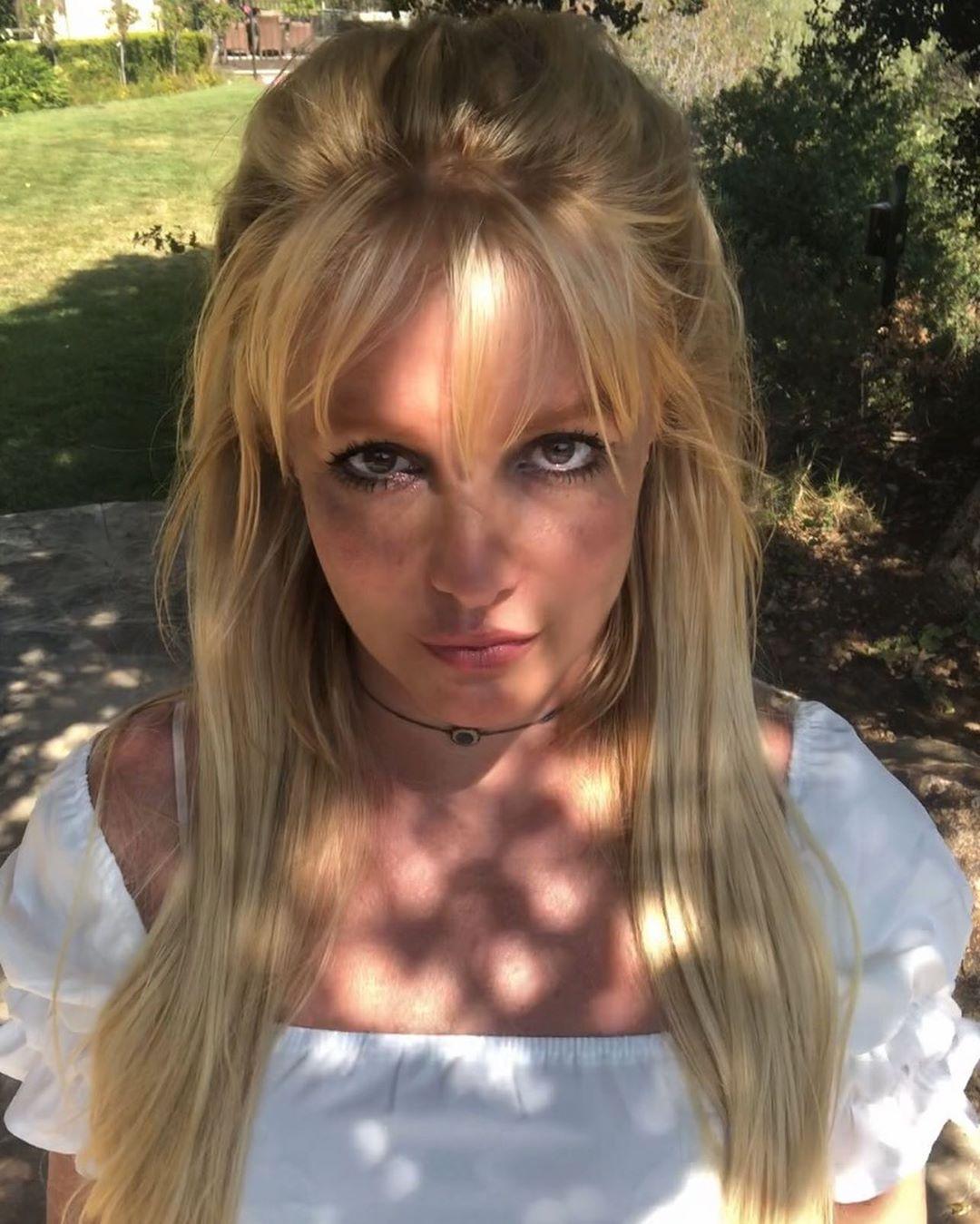 Article continues below advertisement
Fans who follow Britney on Instagram believe that she's been sending signals and hidden messages in her posts, many of which include flower imagery — especially roses.
Article continues below advertisement
People also think there's significance behind Britney's sometimes erratic posts that show her pacing to music or answering bizarre "fan questions." Could Britney be communicating something deeper? When Britney directly responded to comments about the number of times she wore the exact same outfit, as well as the idea that the pop star's social media team is posting "old content" as a cover up, she reassured followers that she was just working on Project Rose.
Article continues below advertisement
What's the meaning behind Project Rose?
Project Rose is supposedly a "personal photo project." Britney told fans, "A lot of people have been saying that a lot of my posts are not new, but they're old, but just to let you guys know, none of my pictures or posts are more than a month old. Yes, I know, I did wear the same top 17 times, but it's for a project, Project Rose. And you'll be seeing way more of Project Rose in the future." However, some fans are now concerned Britney was forced to say this, and that Project Rose has a much darker meaning.
One fan wrote, "I think they made her do this video to make us know that they are going to post that same pic all over again and probaby [sic] to make us think that this is normal while brit is actually locked up in those places where they leave her."
Article continues below advertisement
Some believe Project Rose is actually a reference to an existing organization that arrests sex workers in order to "save" them, bringing them to church and holding them against their will.
Article continues below advertisement
Britney hasn't made any other statements or mentions about Project Rose, but she did post this image of a fairy and captioned it with three red roses. "her story is so strange..," one commenter wrote. "have u seen her story i don't think it's real," another commented on the fairy photo. "She is being controlled," another one suggested.
Article continues below advertisement
For now, we'll have to wait and see. But fans do know now that their worries and concerns could be very legitimate. Britney's lawyers have stated so themselves. "At this point in her life when she is trying to regain some measure of personal autonomy, Britney welcomes and appreciates the informed support of her many fans," her lawyer Samuel Ingham III stated.
"Britney's conservatorship has attracted an unprecedented level of scrutiny from mainstream media and social media alike," her lawyer said in court documents, adding, "Far from being a conspiracy theory or a 'joke' as James reportedly told the media, in large part this scrutiny is a reasonable and even predictable result of James' aggressive use of the sealing procedure over the years to minimize the amount of meaningful information made available to the public."