Employee Hits Boss With Reality Check After She Threatens His Job Over PTO Request
An employee clapped back at their supervisor after they tried shutting down a PTO request he made six months in advance.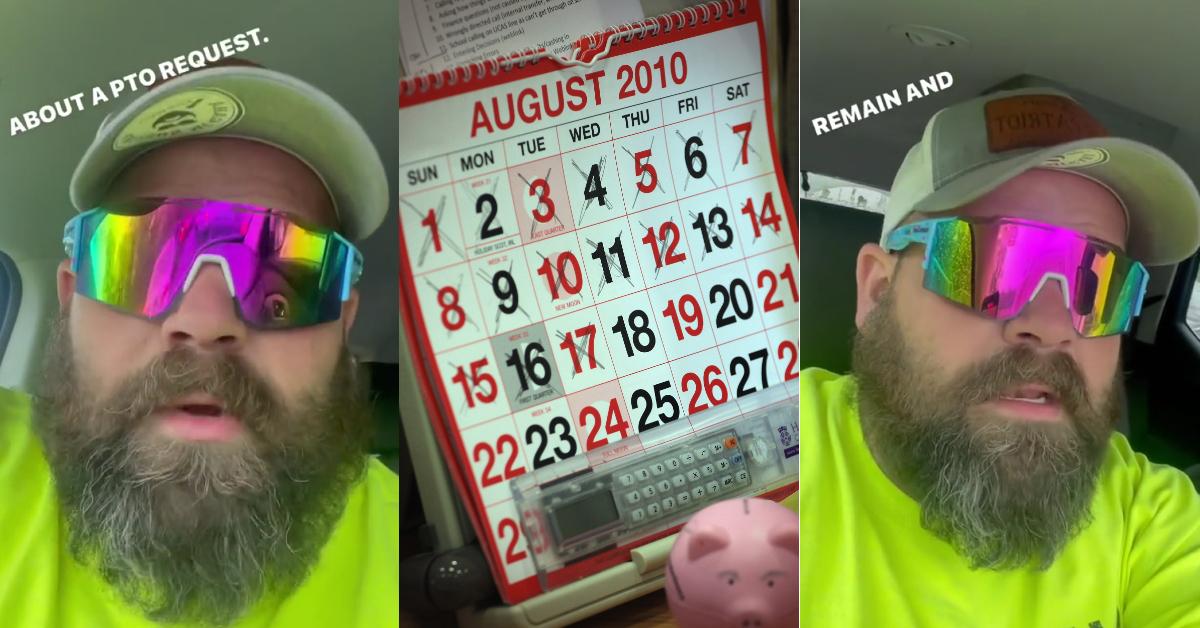 TikToker Graeson McGaha (@graeson.mcgaha.comedy) has posted several clips discussing employment where he routinely defends workers for refusing to stay in vocations that are either unfulfilling or simply don't pay well.
Article continues below advertisement
And there's a good chance that you, yourself, have probably taken on a job that you would have rather not signed up for, but still needed to hold down in order to pay the bills.
Even if that meant dealing with a boss that made your life unreasonably difficult, just because they wanted to follow an arbitrary set of rules that flew in the face of your own health or even basic common sense.
Article continues below advertisement
Graeson recently uploaded a clip where he dishes out a story time of his supervisor's perception of what paid time off (PTO) means and how she attempted to invoke America's worsening economy as a bargaining chip to deny his PTO request, despite the fact that he put in for it six months in advance so he could attend his sister's wedding.
Article continues below advertisement
The TikTok user says in the video "I was called into HR today because me and the supervisor had a tiff about a PTO request. See, he thought six months ago when I put in the request that I was asking to go to my sister's wedding. No, PTO stands for prepare the others because I will not be here that day."
According to Graeson, his boss made a veiled threat about him being fortunate enough to have a job in the US current economic climate, "Wait for the best part where she says that it's a bad economy right now and I'm lucky to have this job."
Article continues below advertisement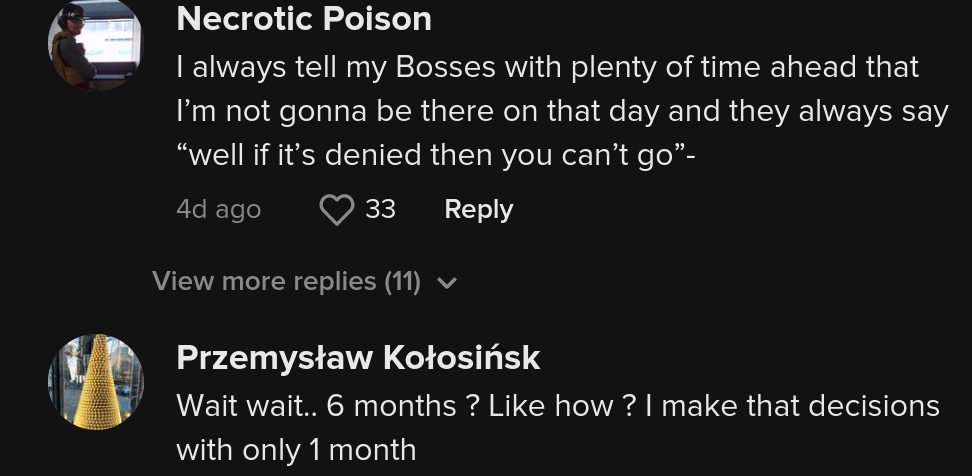 However, according to Graeson, the company's high rate of worker turnover, plus the less-than-stellar batch of new people coming in to work at the business who frequently call out or simply don't show up to their shifts, tells a different story than the one relayed by his supervisor.
Article continues below advertisement
"Right, I was hired five years ago and out of that new hire orientation class of 20 people me and about three others are the only ones to remain and I've seen the new crop of people that are coming in, the ones that work for two days and then no call, no show. Seems to me like I'm not the lucky one in this situation."
Article continues below advertisement

Commenters who saw Graeson's clip seemed shocked that his boss would deny his PTO request, especially since he put in for it so far in advance: "6 months' notice is more than enough time for them to plan"
Article continues below advertisement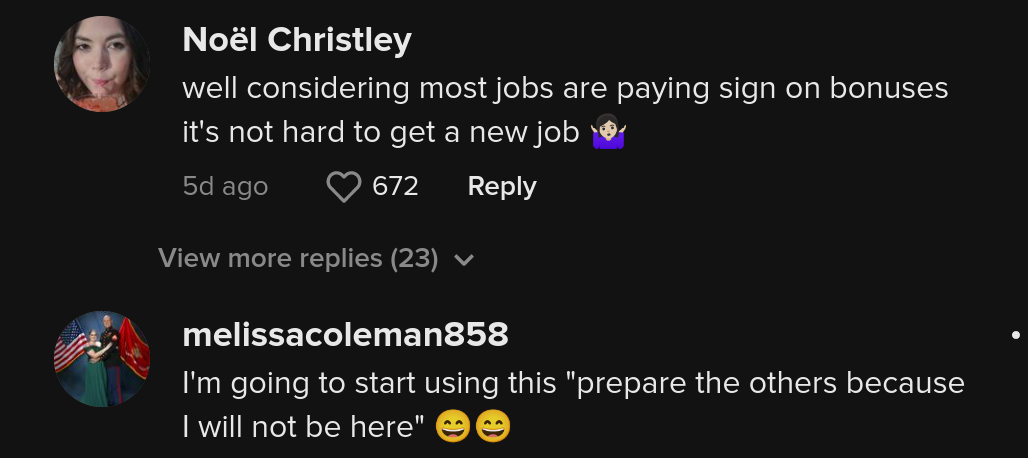 Another agreed with Graeson's definition of PTO, stating that workers are entitled to that time off as part of their employment contract and that they are able to take the days that they desire as they see fit.
Article continues below advertisement
"PTO doesn't mean I'm asking for it off. I'm telling you that I will not be there that day. I don't get why companies think they own you lmao"

Article continues below advertisement
Another relayed how they go about ensuring that they're able to take the PTO they want: going over the heads of supervisors and speaking to individuals who hold higher positions in the company they work for: "If I request off and the boss says no, I'm going on the trip and just not coming back"