The 'Pull up or Shut up' Challenge Has Companies Owning up to Some Serious Flaws
What is the 'Pull Up or Shut Up' Challenge? The campaign encourages companies to reveal their employee demographics and encourages them to offer equal opportunities.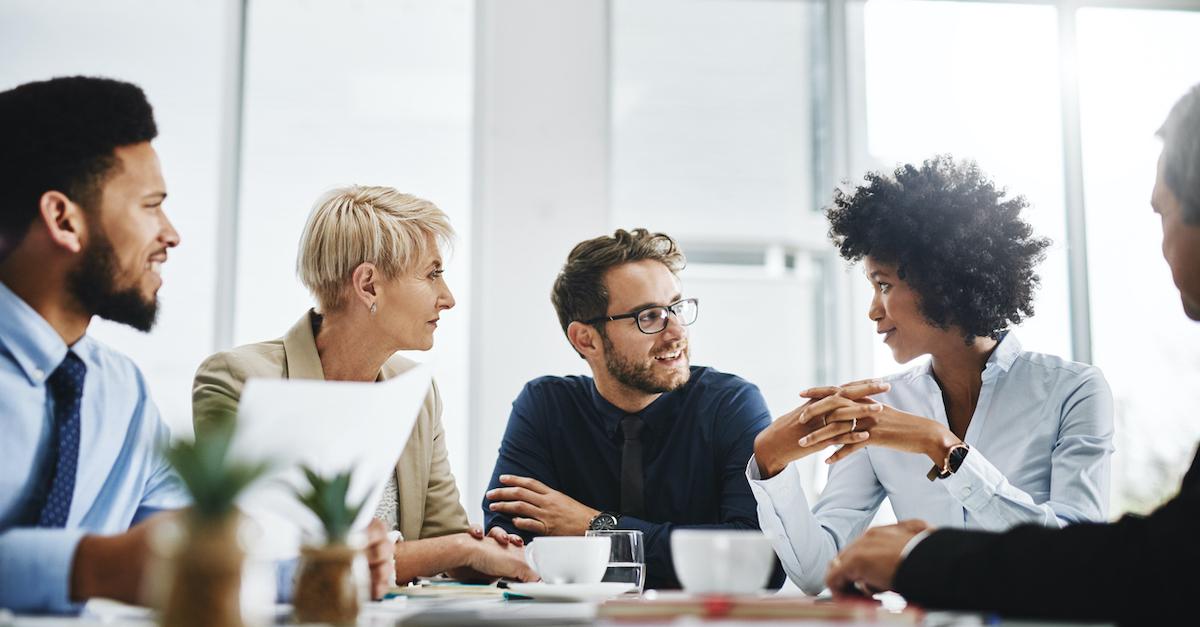 While the battle for racial justice has only just begun, there's certainly no denying that some major changes are taking place. Four police officers were recently fired from the Minnesota police force and charged in George Floyd's death, while a number of local governments are now looking into defunding their police forces. Now, a slew of major companies are finally looking to completely restructure to actually provide equal opportunities.
Article continues below advertisement
The Pull Up, Shut Up challenge is a campaign that encourages companies to be transparent regarding their teams' demographics. Hopefully, it will end up helping businesses reflect on changes that need to be made to ensure equal opportunities.
Article continues below advertisement
UOMA founder, Sharon Chuter, feels brands don't truly support BLM unless they are internally diverse.
On Tuesday, June 2, millions of brands took to social media to participate in a movement called Blackout Tuesday. The movement encouraged participants to post black squares, which represented a "moment of silence" for Floyd, who was killed in Minnesota after a police officer knelt on his neck for 8 minutes and 46 seconds. Several brands took to the movement, and UOMA Beauty founder Sharon Chuter found it to be somewhat phony.
"The trigger for me was seeing all these brands post for George Floyd and blacking out their Instagram on Tuesday," Sharon explained in an interview with Forbes. "And I just thought, why are you absolving yourselves of the role you've played in creating this problem? How are you not seeing the connection between your depriving people of color of economic opportunities and the oppression?"
Article continues below advertisement
Sharon felt that businesses can only authentically support Black Lives Matter if their own organizations are completely equal. Apparently, only eight percent of white collar employees are Black, and only 3.2 percent are in senior level roles. However, Black people make up 13 percent of the U.S. population and college-educated black adults make up 10 percent of the U.S. population, so brands should reflect these numbers in their staff. Otherwise, they aren't really practicing what they preach.
Article continues below advertisement
Pull Up, Shut Up gave brands 72 hours to reveal their internal demographics before they're called out.
Pull Up, Shut Up called for brands to reveal their employee demographics within 72 hours on Wednesday, June 3. Those who didn't speak up by Saturday, June 6 ran the risk of being called out, according to Flare. Over 35,000 major brands, such as Glossier and L'Oreal, responded within the first three days, pledging to be more inclusive, while others, including Nike, Adidas, Supreme, and MAC, didn't. They were ultimately called out.
The campaign is starting out targeting big brands, who hire thousands of people with very few Black employees. Any amount of change to raise their numbers of Black hires is significant. Chuter didn't aim to make it into a "witch hunt," but ran it as an exercise to help brands rethink their values and practices. Longterm, she hopes it will completely revolutionize the corporate system. She also hopes it will show younger Black people their career options.
Article continues below advertisement
"We need to push transparency to the forefront because only transparency will drive consciousness... I'd imagine where Pull Up or Shut Up would play a role down the line is by continuing to collect this information from brands and share it with people. So, it's a first step, but I think it's a necessary step," she told Forbes.
If companies truly want to show support for the Black Lives Matter movement, some internal changes definitely need to happen. This is only the beginning.