What Is the QAnon Conspiracy Theory Movement?
There are several conspiracy theories embroiled in the QAnon movement, and they all have to do with child trafficking. Keep reading for more.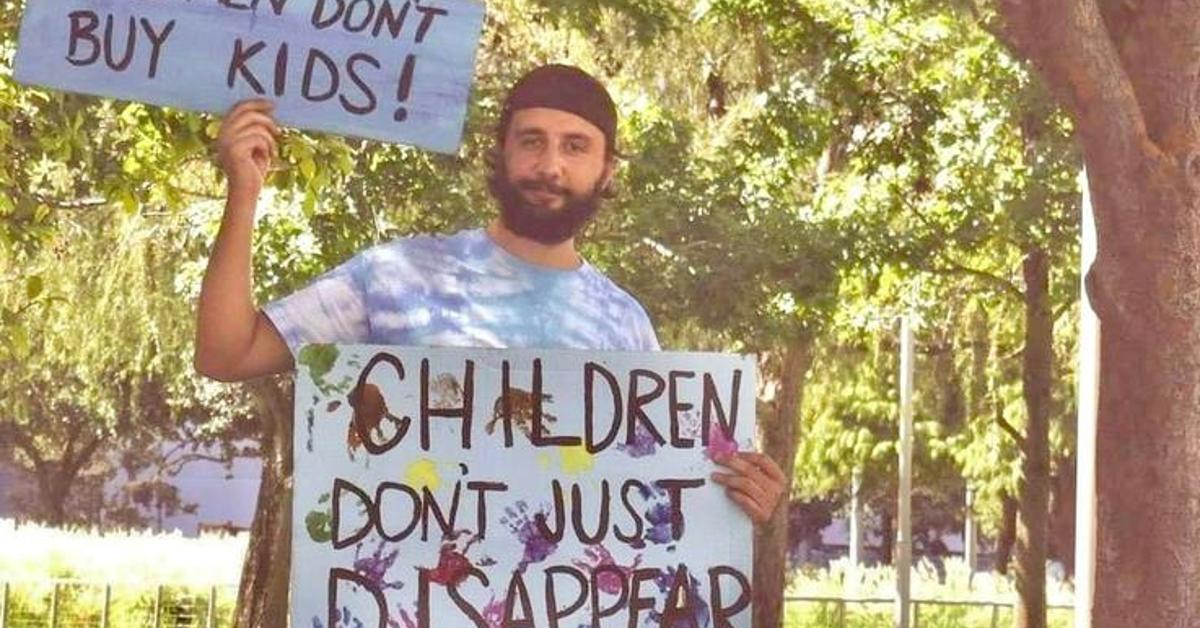 If you've been on Facebook recently and haven't muted your most vocal of political friends yet, you may have noticed a stream of memes, posts, and stories that have to do with child trafficking where several politicians and public figures' names are referenced. You may have noticed several of them featured a #SaveTheChildren hashtag, which is reportedly part of the QAnon conspiracy theories circulating the web.
Article continues below advertisement
What are QAnon conspiracy theories?
You might recall the insane-sounding "Pizzagate" conspiracies floating around the web that accused Hillary Clinton and other Democratic leaders of running a child sex slave ring out of a pizzeria, with the most extreme of allegations stating this hidden "evil elite" would feast on the blood of children because they believed it gave them some sort of life force. This was supposedly one popular early QAnon theory.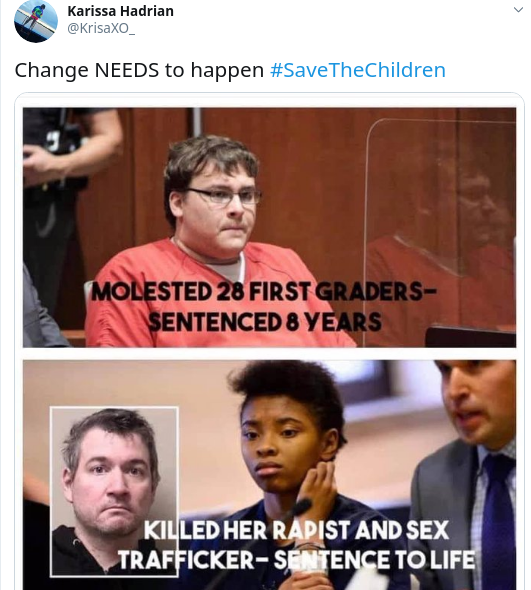 Article continues below advertisement
The New York Times reports that the QAnon movement, which was established in 2017, has now further developed its approach and is now spawning "one of the most disturbing and consequential conspiracy theory communities in modern history."
The FBI has even gone so far as to label QAnon as a serious "domestic terror threat" and social media platforms are working to disband and eradicate QAnon groups from their sites.
So, in order to "enlist" people into joining QAnon, it's said that the group is disseminating a bunch of shocking stories about child-trafficking in an effort for people to share these tales online and start conversations about the plague of sexual abuse targeted at minors. The #SaveTheChildren hashtag started as a movement from a legitimate charity organization, Save The Children.
Article continues below advertisement
After some of these legitimate stories are then shared and people enter into these conversations, the threads then "devolve" into the conspiracy theory rabbit hole that often implies popular figures like Oprah Winfrey, Tom Hanks, Pope Francis, Ellen DeGeneres, and a litany of others, are behind these sordid tales of child trafficking.
Article continues below advertisement
Another recurring strategy is to constantly share photos along with making these claims that are linked to verified stories, like the Jeffrey Epstein scandal. These pictures of popular figures with Jeffrey Epstein and Ghislaine Maxwell aim to give credence to these unfounded theories and "recruit" people into believing these QAnon ideologies.
A Phd student who's studied QAnon's social media maneuvers, Marc-Andre Argentino, has said, "It's probably one of the key things that's attractive about QAnon. Everyone agrees that child trafficking is very bad, and the argument QAnon makes is, 'If you're against us talking about this, you're in favor of child trafficking.'" It's hard to argue against that kind of position.
Article continues below advertisement
QAnon conspiracy theorists have also been accused of using Trump's initiatives to get their message across.
Many believe that the fomentation of QAnon's theories is also being served to aid Donald Trump's re-election campaign. A recent QAnon "tie-in" was the widely shared story of a Trump-authorized $35 million grant to organizations that assist child-trafficking survivors. People began sharing the story as "proof" that Trump was beginning to wage war on the evil, pedophile elite with the move.
Article continues below advertisement
There's also been an uptick in all sorts of bloggers and influencers across a variety of platforms, TikTok included, that are, either knowingly or unknowingly, sharing stories of child-trafficking and the #SaveTheChildren hashtag on their personal pages. What's interesting though is that folks from both sides of the political spectrum are using this info in an attempt to vilify political leaders from both the Republican and Democratic parties.
The National Human Trafficking hotline had recently put forth a press release stating that they've been receiving an influx of false reports that are ultimately causing "more harm than good." So, while there are "well-meaning people" outraged by these stories, it's up to the individual to look into the story a bit more before hitting share.