Quaden's Message to Parents of Bullies: 'Make Them Be Nicer To Kids With Disabilities'
Quaden said that he's "alright now."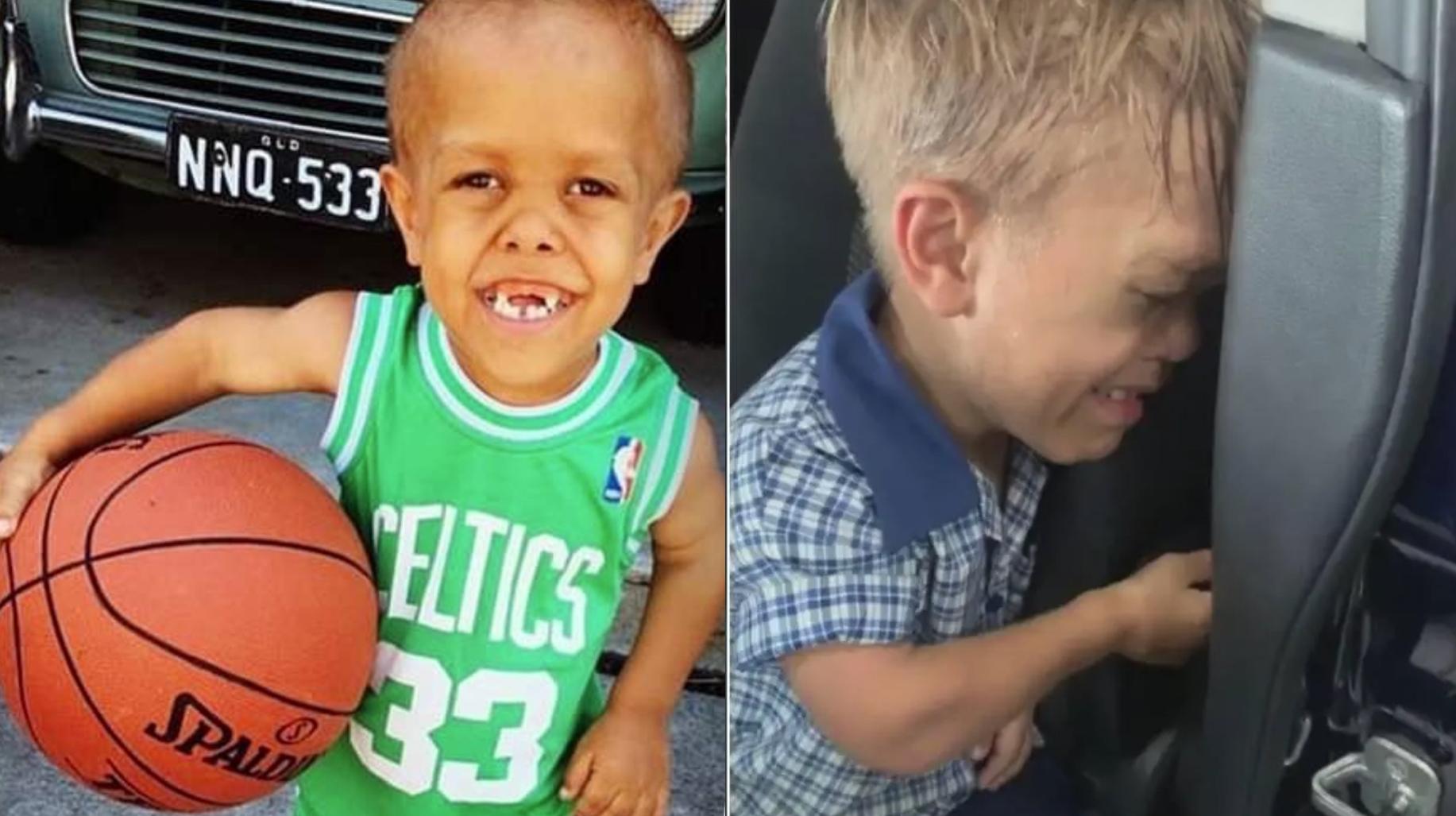 Yesterday, a distressing video of a nine-year-old crying and saying that he wants to die went viral around the world. Quaden Bayles, 9, was born with Achondroplasia, a form of Dwarfism. His mother, Yarraka Bayles, decided to share the video online to raise awareness about the effects of bullying.
Article continues below advertisement
The video, which has so far received over 19 million views, attracted thousands of positive comments from around the world. And in an interview with NITV, Quaden spoke about the crazy response that he has received.
"I am alright now," the young boy told the Australian publication. "But It made me feel that I want to punch them in the head. The parents should make them be nicer to kids with disabilities. If you get bullied stand up for yourself and don't listen to what they say."
Article continues below advertisement
According to a report by charity Mencap, eight out of 10 disabled children are bullied at school, so Quaden's message is definitely one that should stick with us and our children.
Quaden's mother, Yarraka Bayles, also issued a statement thanking everyone for their support.
It read: "Quaden Bayles' family would like to take this time firstly to thank everyone for the overwhelming show of love and support from so many people from all around the world."
Article continues below advertisement
"Due to the large volume of messages, we are unable to respond to everyone at this time as we need time to process as a family and would like to ask that media respect the family's wishes, they are not taking calls and will be speaking to First Nations Media only at this time."
"Again thank you everyone, Quaden's feeling the love and now he needs a good rest. We are meeting with the appropriate people in power to make changes and make a stand against bullying."
Since the video went viral, social media users have flooded Quaden with messages of support.
Article continues below advertisement
"This is the hardest video I've watched," one user wrote. "A 9 year old boy wanting to kill himself due to bullying at school. What is going on in our world? Let's rally behind Quaden & show him that not everyone is against him.Stay strong mate."
Article continues below advertisement
While another wrote: "I stand with Quaden. Stay strong little man. No one deserves this and you have more people that care about you than you know bud!!!"
Article continues below advertisement
A crowdfunding effort started by comedian Brad Williams, who also has Dwarfism, has also surpassed $200,000. Williams started the GoFundMe campaign because he knew all too well the pain that Quaden was going through. He had originally hoped to raise $10,000 to send the family to Disneyland but blew that goal out of the water.
Article continues below advertisement
"I'm setting up this GoFundMe to let Quaden know that bullying will not be tolerated and that he is a wonderful human being who deserves joy. I want to fly Quaden and his mother to America, get them a nice hotel and bring them to Disneyland," he writes in a GoFundMe campaign.
He goes on to add: "This isn't just for Quaden, this is for anyone who has been bullied in their lives and told they weren't good enough. Let's show Quaden and others, that there is good in the world and they are worthy of it."
Williams explained that he is in touch with Quaden's mother and that any money left over after the trip is paid for will be donated to anti-bullying charities.