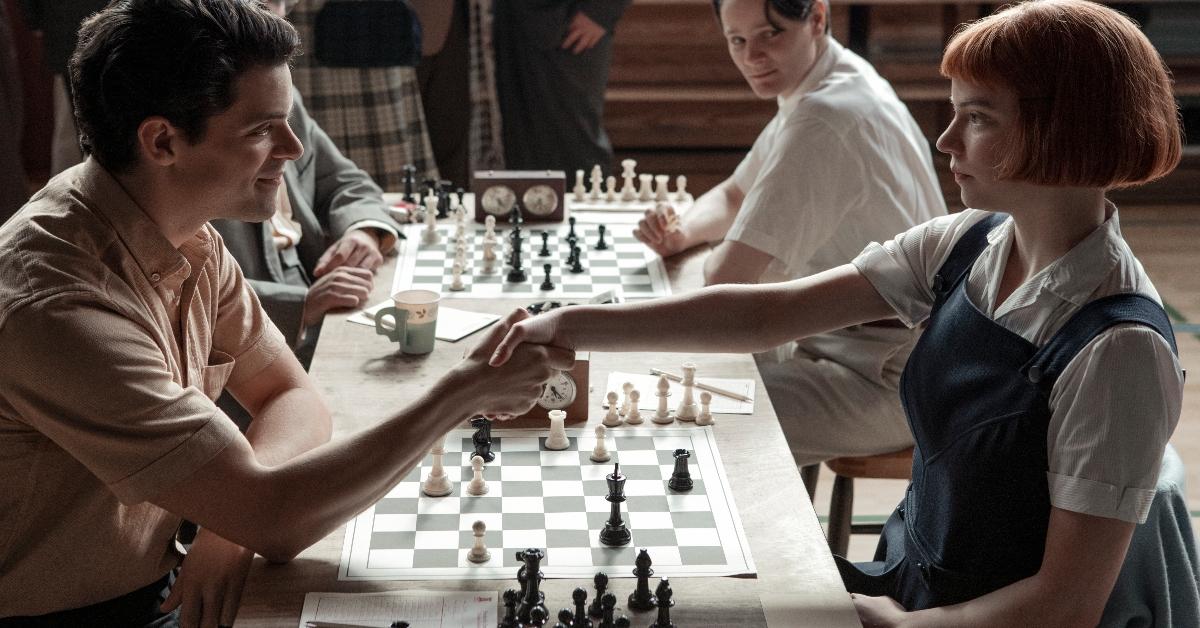 Some 'Queen's Gambit' Fans Are Convinced Beth and D. L. Townes Had Strong Chemistry
*Spoiler alert: This story contains MASSIVE spoilers for The Queen's Gambit.*
Scott Frank's latest masterpiece, The Queen's Gambit, tells the life story of Beth Harmon, a supremely talented chess player who's caught up in a seemingly never-ending struggle between wanting to rise higher in the ranks and numbing her pain by consuming larger and larger quantities of sedatives and alcohol.
Article continues below advertisement
She lives for the thrill of the game, but she is less able to achieve similar success in other areas of her life. Take, for instance, her strange fascination with D.L. Townes, who is gay.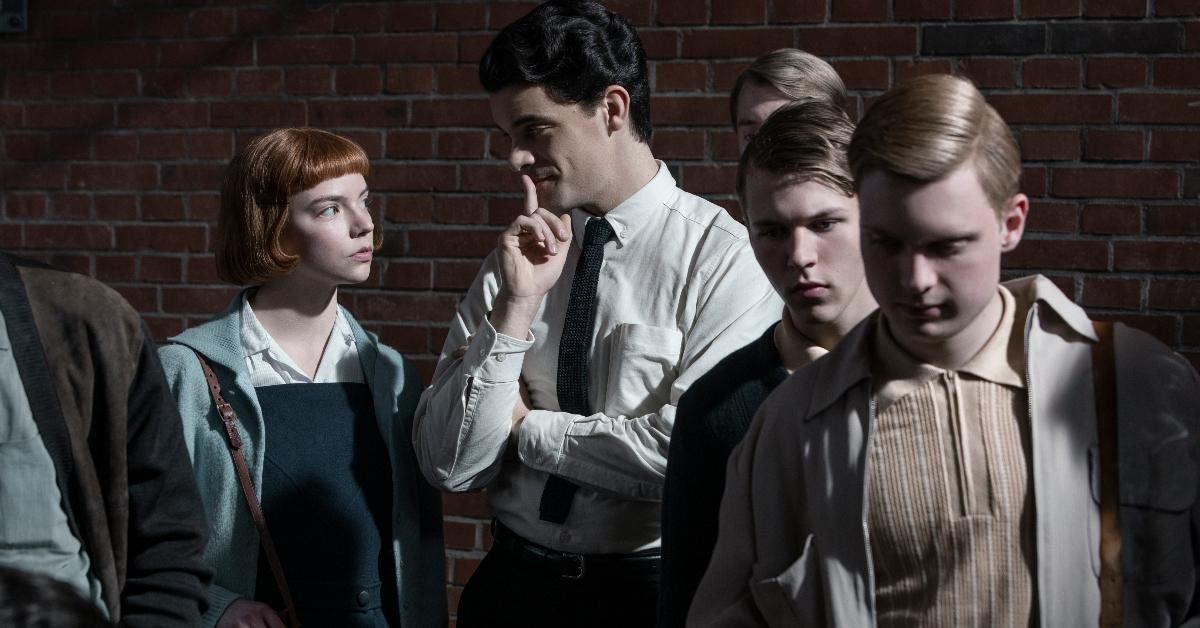 Article continues below advertisement
'The Queen's Gambit' touches on Beth's admiration for D. L. Townes.
Although it was released on Netflix on Friday, Oct. 23, 2020, the seven-episode-long drama has already garnered a great deal of popularity among pop culture fans and far beyond. The crisp cinematography, the beautiful costumes, and, of course, the story revolving around a genius chess player battling her demons had a gripping effect on many. However, what made the viewers more eager to raise further questions was the heroine's interest in a fellow chess player, D. L. Townes.
Beth first bumps into the devilishly handsome young man at a chess tournament. Despite some initial hesitation, she chooses to defeat him — but her newfound feelings won't vanish quite so easily. As the second episode of the show, "Exchanges," reveals, Beth ends up falling for him. The narrative twist surprised many viewers, some of whom have taken it to Twitter to conduct a more in-depth inquiry.
Article continues below advertisement
"Can someone who's watched queens gambit explain to me the scene in ep 7 where Townes apologises to beth......why?? Is he gay????" wrote a person.
"The Queen's Gambit is so good but I'm pretty disappointed they made Townes gay after all the sexual tension between Beth and him. He's the only guy I was rooting for Beth unless Benny's character was played by Harry Styles then I ship Benny and Beth hihi," wrote somebody else.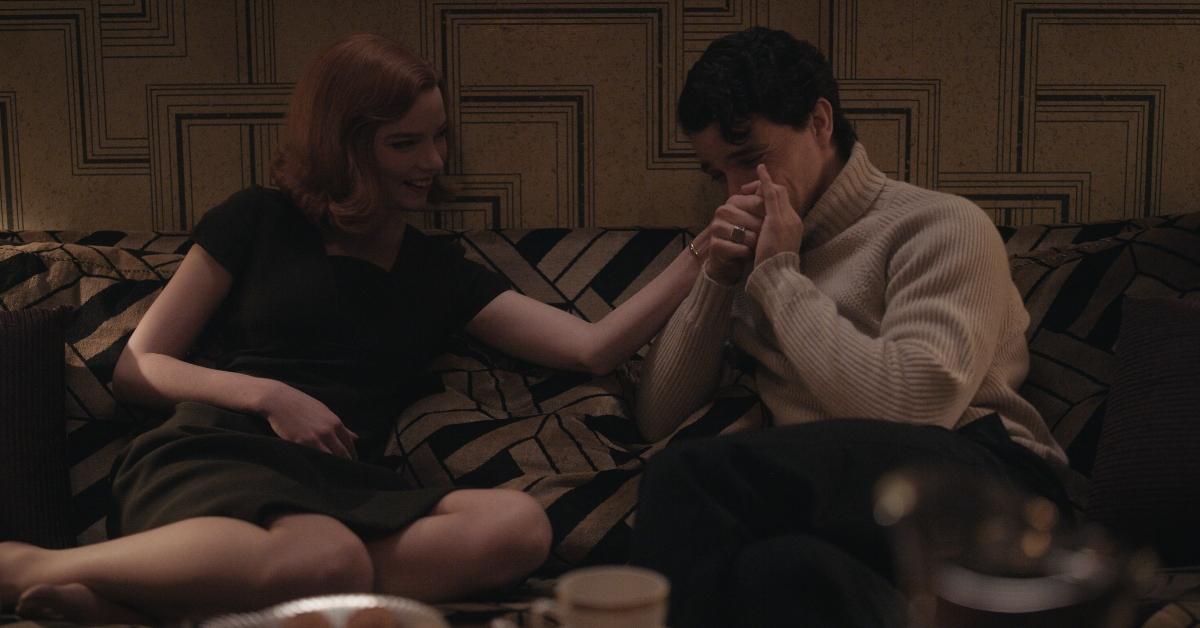 Article continues below advertisement
Expertly played by Jacob Fortune-Lloyd, the character is beautifully introduced as the opponent Beth would briefly entertain the idea of sacrificing a win for.
"Some of my favorite chess matches are when Beth plays Townes and it's the first time she hasn't actively wanted to thrash someone because she likes him," Anya Taylor-Joy, the actress playing the older version of Beth, explained in a previous interview with TV Insider.
In the third episode of The Queen's Gambit, titled "Doubled Pawns," Beth bumps into Townes years after their first encounter. The episode shows the two as they go on to have a heart-to-heart — only to be interrupted by Roger, whom Townes lives with. Although Beth and Townes never go on to pursue a more romantic affair, this doesn't affect their relationship.
Article continues below advertisement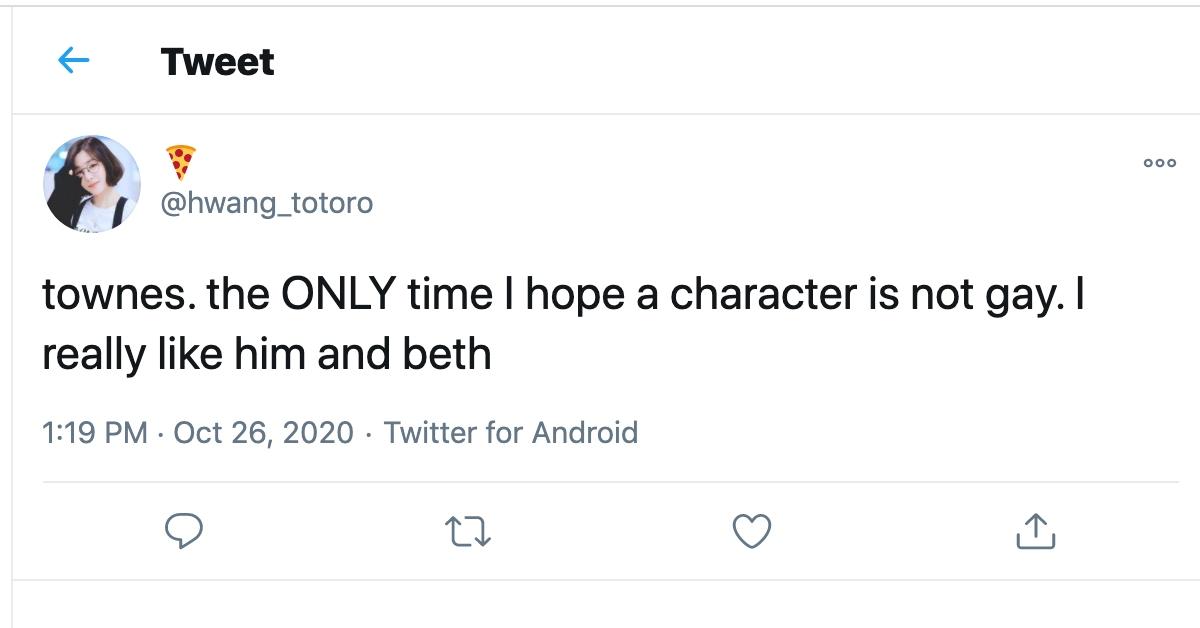 Townes isn't the only chess player Beth develops feelings for. The brilliant heroine forms tightly-knit relationships with the fiercely talented Benny Watts (Thomas Brodie-Sangster) and Harry Beltik (Harry Melling) as well.
You can now stream The Queen's Gambit on Netflix.