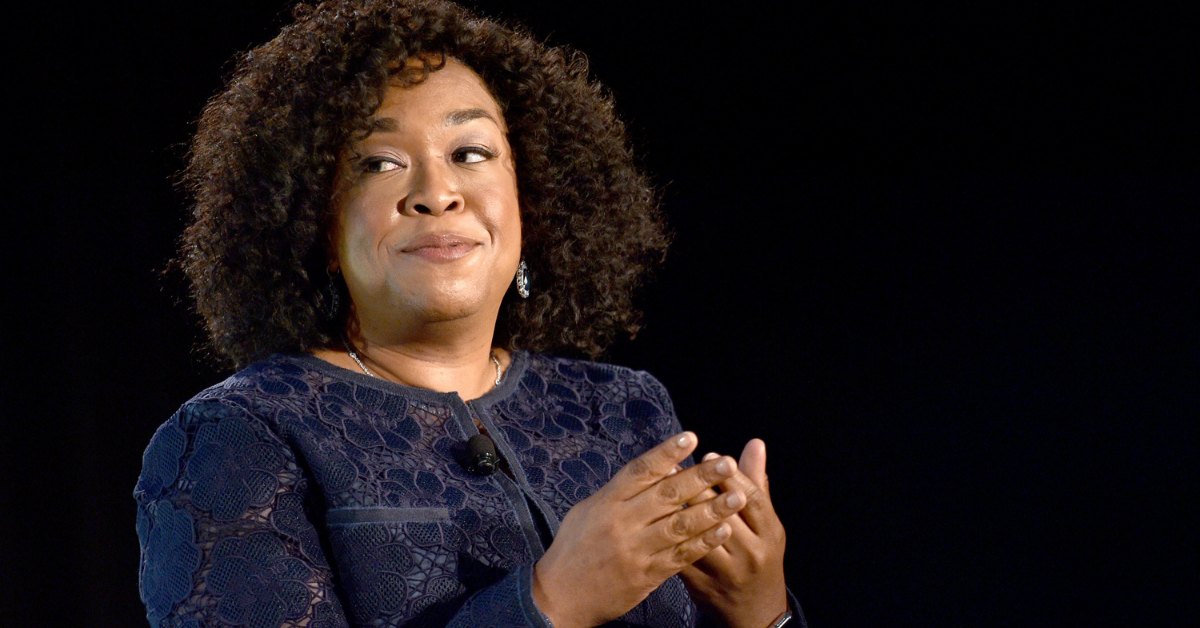 Shonda Rhimes Talks About Leaving ABC for New Netflix Deal
There are a lot of people who don't understand all the workings that go on behind our favorite television shows. We only focus on what day of the week we can catch it on, whether our favorite characters are going to return the next season, and any spinoffs that will come because of it.
Article continues below advertisement
There is so much more that goes into it from the writers, producers, and people at the network who make sure there's enough money. It's big business and one of the biggest in the game has done it so right for so many years. Now that she's talking about her next adventure, people want to know: is Shonda Rhimes still writing Grey's Anatomy? If not, what's next for her?
Is Shonda Rhimes still writing 'Grey's Anatomy'?
There have been so many changes in Shonda Rhimes' life the last few years including a massive new deal that took her away from her flagship show, Grey's Anatomy. After spending 15 years at ABC heading up majorly popular shows like Scandal, How to Get Away with Murder, and Grey's Anatomy, she needed a change of pace of sorts.
Article continues below advertisement
"I felt like I was dying," Shonda said of her TV production work, according to The Hollywood Reporter. "Like I'd been pushing the same ball up the same hill in the exact same way for a really long time." For that decade and a half, Shonda was still writing Grey's Anatomy, but that changed in 2017.
Article continues below advertisement
At that time, Shonda left the show, which included writing for the episodes, after signing a major deal with Netflix. In 2017, it was announced that Krista Vernoff, who previously worked with Shonda on Grey's Anatomy from the show's beginning, would return as the showrunner.
Shonda Rhimes signed a deal with Netflix to create original shows on its platform.
On Oct. 22, 2020, three years after the signature was dry on her Netflix deal, Shonda opened up to The Hollywood Reporter on what led to the decision to make a deal with the streaming platform, and leave her work home of 15 years.
Article continues below advertisement
Shonda told the publication that her breaking point with ABC came when she asked if she could have an additional ticket to Disneyland, which is supposed to be one of the perks of working at ABC. She asked for the ticket to be able to allow her sister access, who was visiting. After a lot of back-and-forth plus pushback, she was given a pass — only it failed to work when her sister arrived at the park.
Article continues below advertisement
Shonda said she called a "high-ranking executive at the company," and she said that he responded to her by allegedly saying "Don't you have enough." She got off that call and immediately told her lawyers she wants out of her ABC contract so she can sign to Netflix.
"The reason I came to Netflix is because I wanted to be able to make television without anybody bothering me," she said. "And as long as I get to keep making television without anybody bothering me, I'm happy."
Article continues below advertisement
Now, she's getting excited to start writing as a passion. She told The Hollywood Reporter that she spent a lot of time thinking about something she was told by Oprah Winfrey in 2006 when she was new to the scene. "You're not enjoying this yet," Oprah told her, which Shonda now admits she agrees with. "So now," Rhimes said, "now, I just want to enjoy this."
The powerhouse TV producer is currently working on at least 12 projects with Netflix, the first which will come from the Shondaland-Netflix collaboration will be a period drama titled Bridgerton.